AI-Powered Customer Service
Better with every interaction
Connect customers to the answers they want – even across silos – with intelligent search and discovery. Plus, automatically collect insights along the way.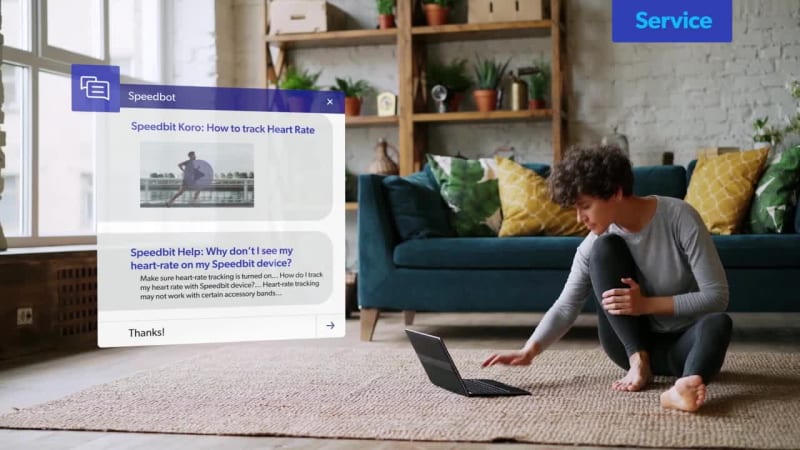 Use Cases

Deliver service experiences customers love
Keep questions from turning into cases by serving up answers customers love. Automatically tailor content to each individual, giving them relevant information all along the way.

Empower your agents with full line of sight into a customer's journey and immediate access to the most relevant answers with resolution-driven AI-powered discovery. That way, they can solve known issues quickly and easily.

Provide your customers with engaging content, so they know where to go when something comes up and enjoy coming back. Plus, get insights into how specific groups discover and use content, and see if content gaps exist.

Give customers the help they need inside your app or SaaS product, so they can get things done without ever leaving. Use personalized content recommendations to help them self-serve. Plus, give them the option to request help right then and there, if they need it.

Make your chatbot more dependable by feeding it intel from a customer's previous interactions on other channels. Serve up better recommendations and avoid dead-ends, all without programming thousands of rules.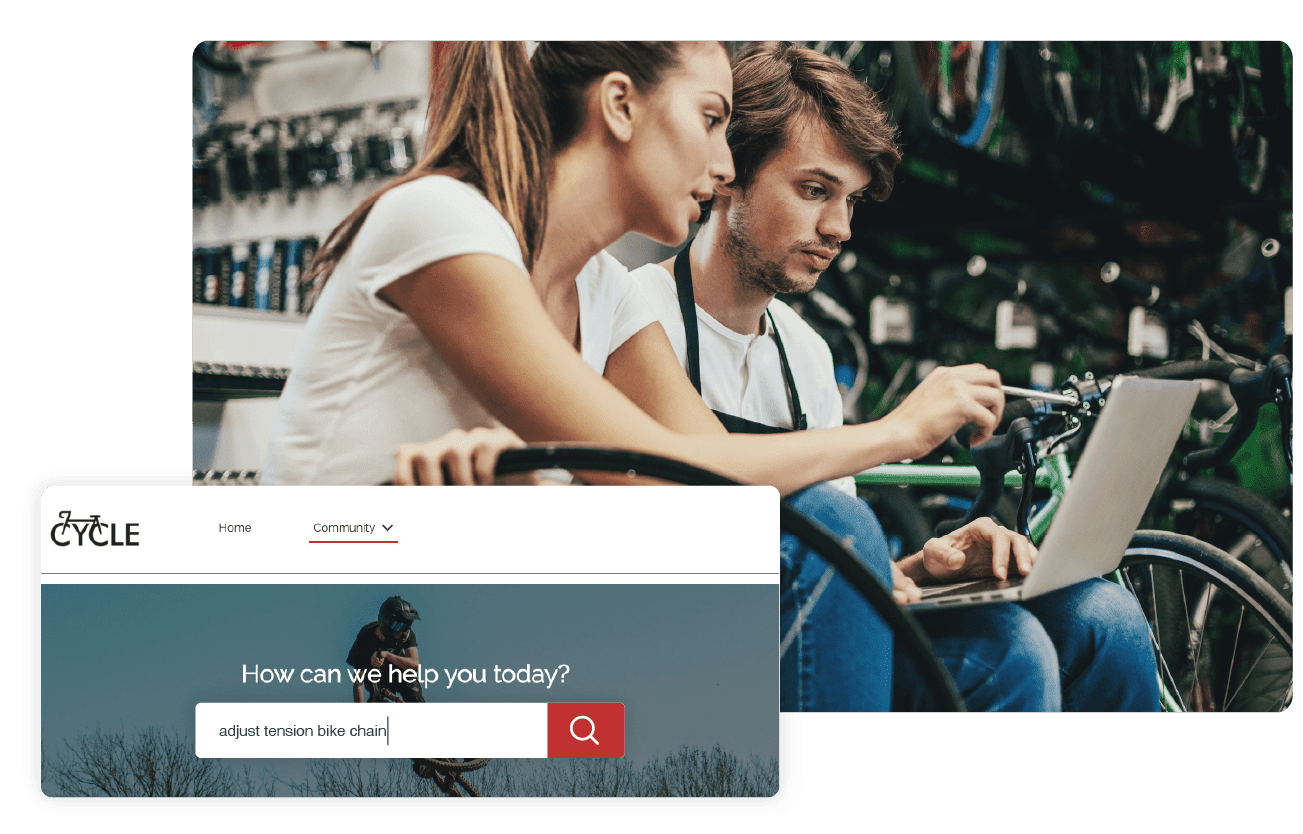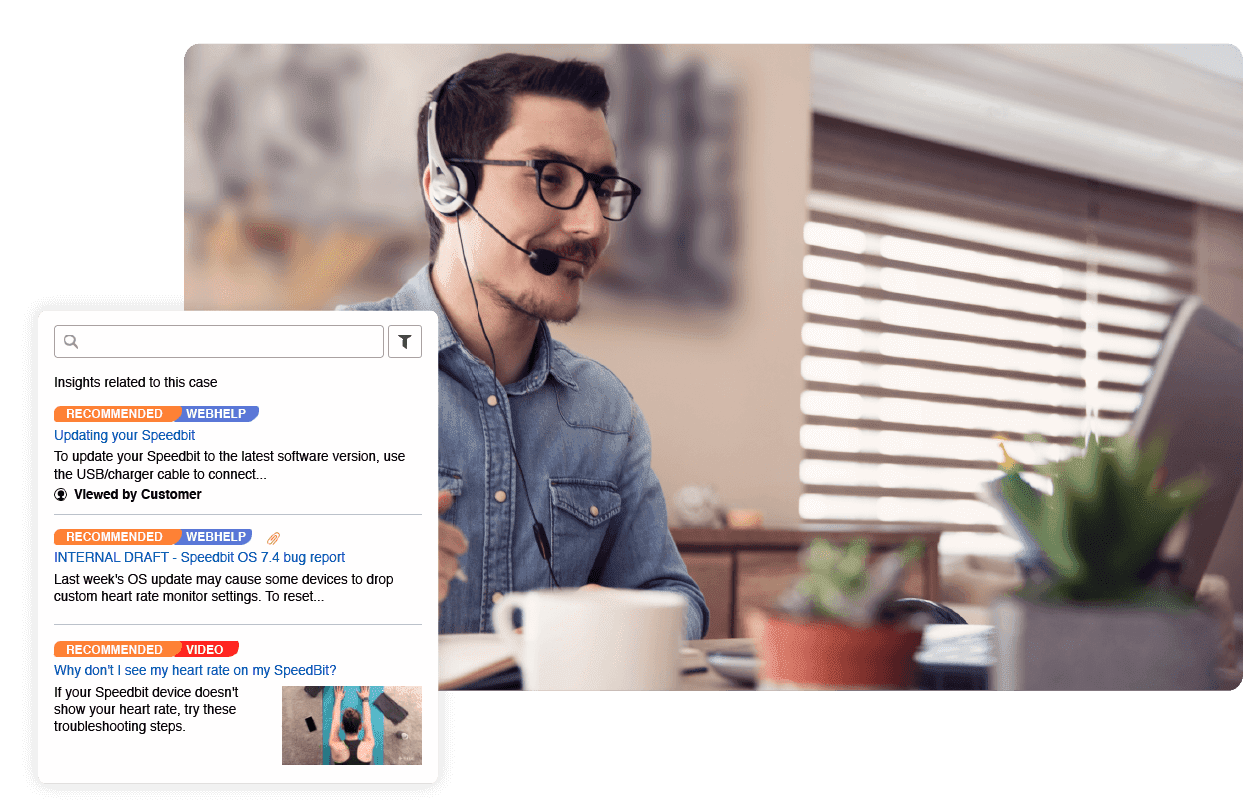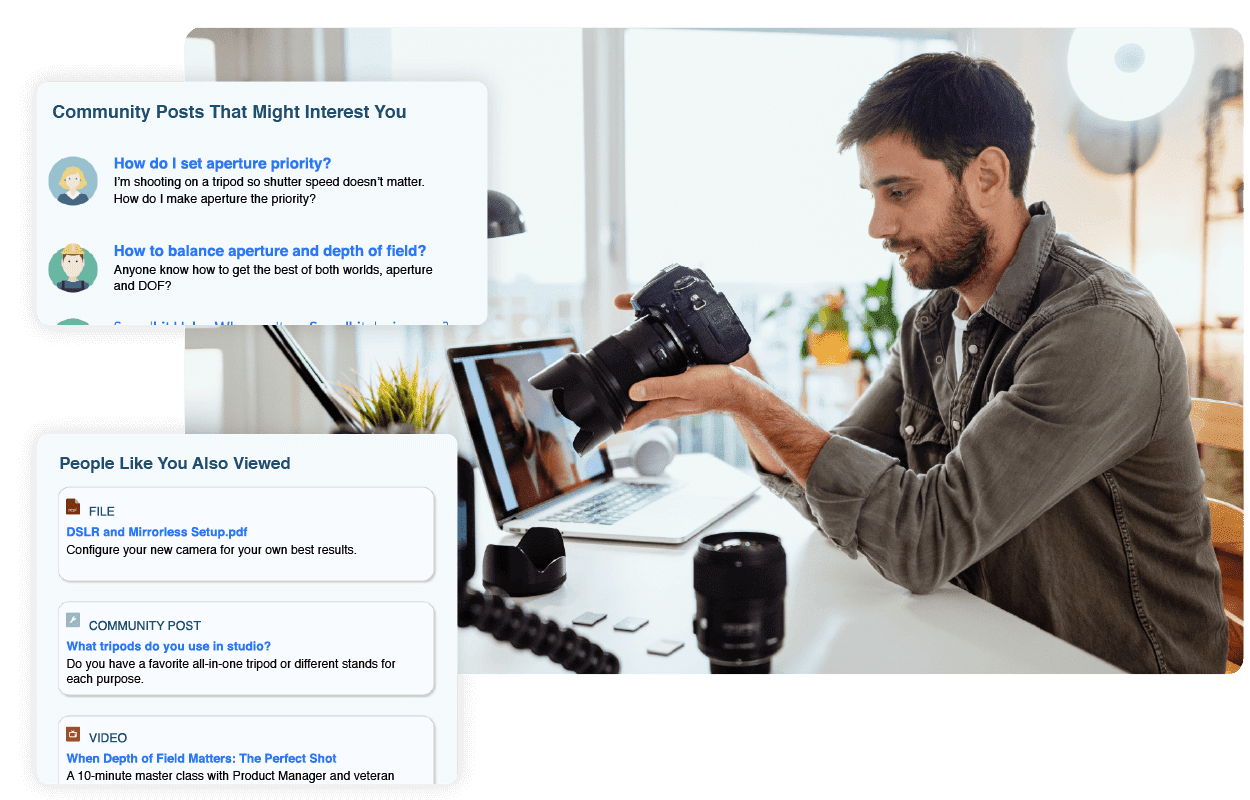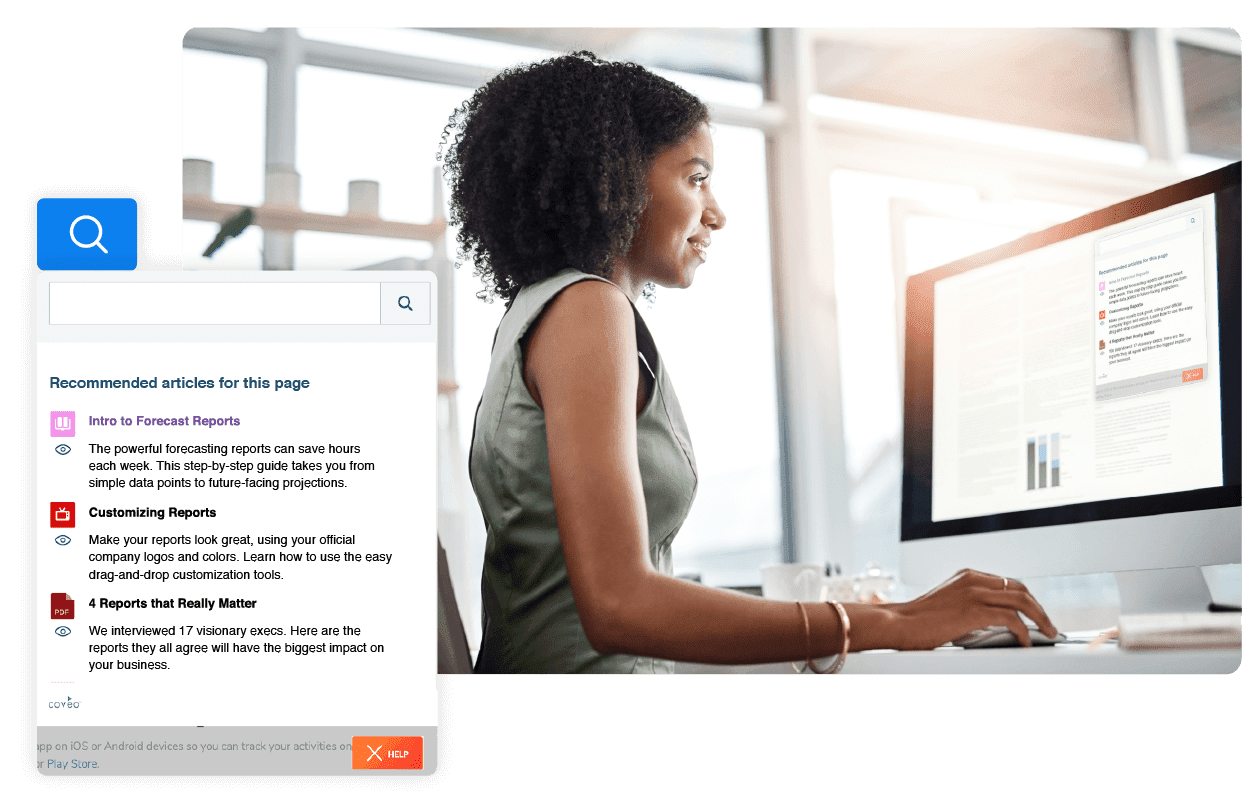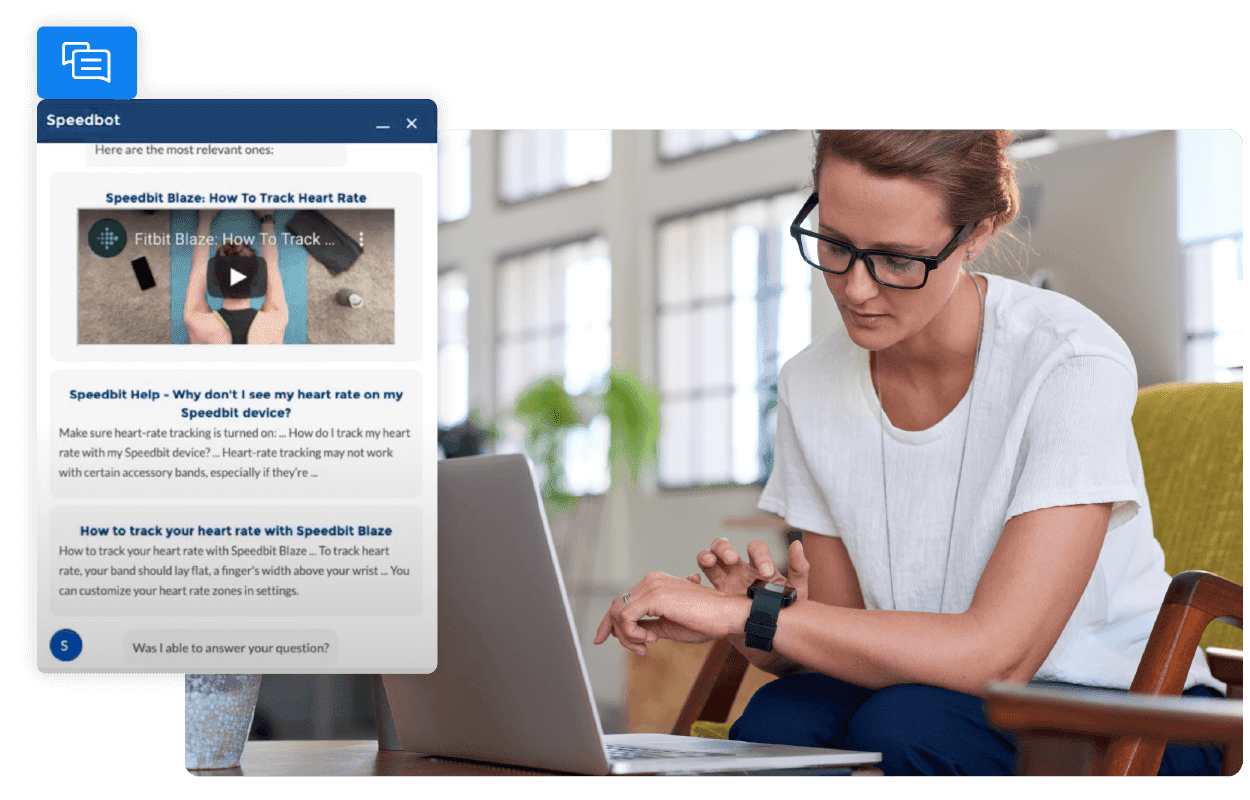 Top Features
How you can deliver next-level service
Streamlined case submission

Add AI-powered recommendations to simplify the customer workflow by automatically suggesting the appropriate dropdown values and classifications, as well as case deflecting content recommendations.

Instant case insights

Provide AI-powered recommendations based on case data to guide agents towards the most helpful content even before searching.

Omnichannel analytics

Get the big picture of your service journeys by bringing together search and interaction data from any channel, and connecting Google Analytics to your Coveo data.
Integrations
Coveo works with just about everything
You don't need to overhaul your tech stack to connect customer data and benefit from AI-powered customer service. The Coveo Relevance CloudTM works with the tools you already use. Plus, we partner with the best.

Coveo is a piece of technology you put in place that learns all the things about you. So the next time you need help, it's right there pointing you in the right direction.

Airdre Knox
GM Customer Systems, Xero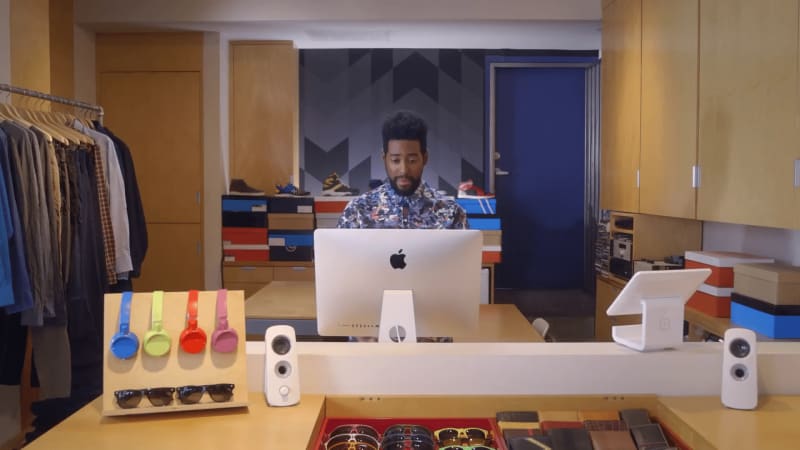 At Salesforce, we're leveraging Coveo across 9 different use cases internally and externally. In customer support, Coveo's machine learning helps customers help themselves, contributing to a self-help success rate of over 90%. With Coveo, the numbers speak for themselves.
Jim Roth
Executive Vice President, Customer Support, Salesforce
We viewed multiple vendors, but Coveo beat out Google and other enterprise search vendors. We're the leaders in our industry and Coveo is the leader in the search industry. Coveo was the perfect fit for us.
Pattabhi Raman
Associate Director, Global Support Infrastructure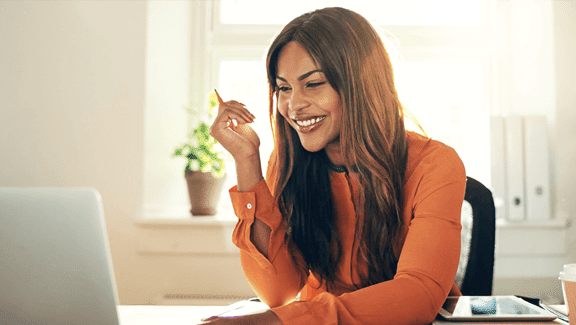 Coveo has transformed 'search' for our website, our portal, and internally, for the Support teams. Its data has transformed my team's ability to make business decisions about content and service provision.
Dave Jobling
Senior Program Manager of User Experience, Tableau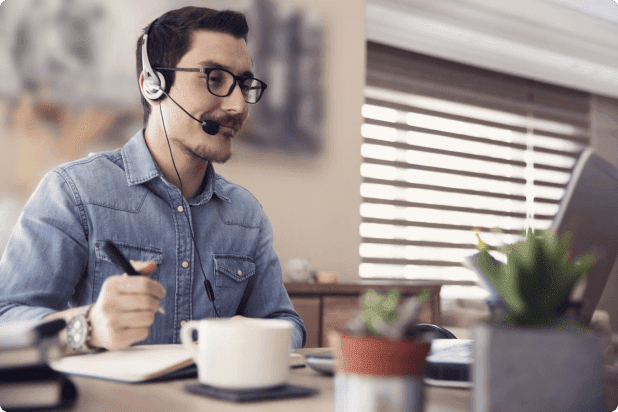 We're here to help you every step of the way
Training programs
Develop your Coveo expertise through online training or request specialized sessions adapted to your teams' needs.

Community and support
Explore topics, connect with other leaders, and expand your knowledge by joining our customer community.
Partner and professional services
Get support from strategic planning to implementation by working with a Coveo partner or engaging with our in-house pros.
Make your service interactions more relevant with AI
Coveo for Service - Product Demo
Watch this product demo video of Coveo for Service.
Expanding the Scope of Self Service with Relevance
Coveo Machine Learning Explained
Relevance Report 2021: Service
Coveo & KCS
Coveo & KCS
Make your KCS journey a success by enhancing findability, knowledge sharing, and content health tracking with the help of our AI-powered platform.
KCS® is a service mark of the Consortium for Service Innovation™
Hey 👋! Any questions? I can have a teammate jump in on chat right now!
1