Intelligent Search Technology
Meet the tech that makes relevance possible
Deliver self-optimizing experiences with best-in-class information retrieval and easy-to-integrate AI.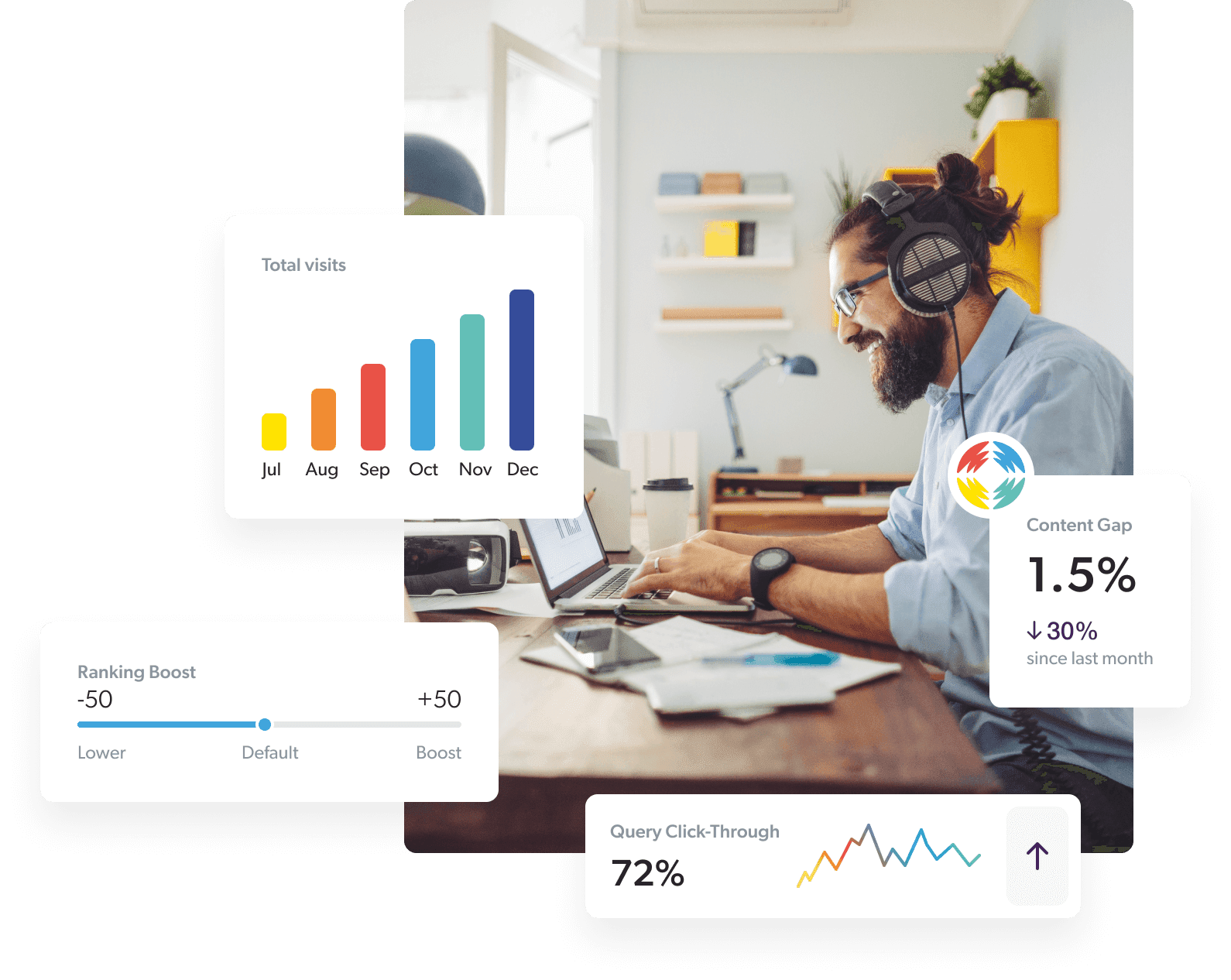 Overview
Intuitive search & discovery
What if AI could flow through your company systems making key interactions smoother for every user at every touchpoint? With Coveo's intelligent search and recommendation technology platform, you can deliver intuitive experiences that respond to context and behavior without overhauling your current technology infrastructure and team.
One index, your content unified
Centralized intelligence
Build a single search index from structured and unstructured sources to get better relevance across the board. 

Data made relevant
Even when content lacks metadata or isn't tagged, Coveo enriches it. Automatically extract text from images, connect words to concepts, and more to improve information retrieval.
Enrichment at scale
Continuously enhance your index by feeding it behavioral and contextual data. Our cloud infrastructure can handle massive amounts of data.
Secure access
Give appropriate access to different types of users. Coveo handles security at the index level, not the source, so you can use your channels in whichever way you want.
Accessible AI
Ready-to-use models
There's a machine learning model for every discovery problem – from query suggestions and automatic relevance tuning to question answering and recommendations.
Results you can see
Activate a machine learning model from the Coveo admin console and see the difference in a matter of hours.
No data scientists required
Don't worry about engaging in-house data analysts or scientists. Our time-tested models are constantly optimized as part of our subscription service.
A/B testing tools
Compare a machine learning model configuration to your current control (or to no ML at all). Easily conduct tests and demonstrate effectiveness.
Cloud agility, global scale
Horizontal scaling
Access a global cloud infrastructure that auto-scales to ensure every experience is performant, no matter where your customers are located.

Ultra-fast
Deploy Coveo around the world and replicate your search index in multiple regions to deliver an experience that's fast and frictionless. 
Constantly optimized
We release updates multiple times per day, so you can make the most of the latest new features, functions, and fixes.
Always on
Our systems operate with 99.9%+ uptime. Count on Coveo for delivering relevance consistently.

360° relevance
Full journey tracking
From clicks to queries to triggered events, collect data across the entire journey. Get the big picture view, recognize patterns, and fine-tune relevance strategically.
Omnichannel relevance
Connect interaction data across web, mobile, application, and conversational interfaces. Carry signals across touchpoints to provide consistent and personalized experiences everywhere.
Lifetime value
Deliver search and discovery that adapts to a user's context and inputs, from initial engagement as a prospect or new user to their lifetime as a customer or employee.
Bring intelligent search and recommendation technology to your digital experiences
100+

supported content types




55+

indexable content sources




4

native UI integrations

API keys

that unlock unlimited flexibility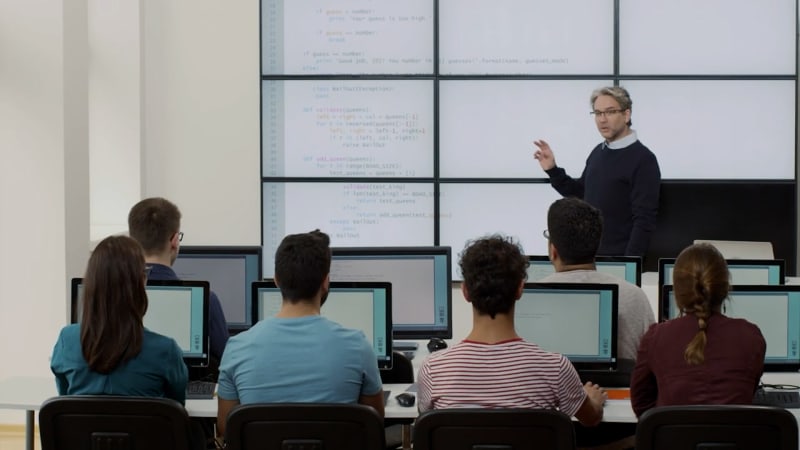 Customers should not have to know where information is. It's irrelevant. Put it together in a logical easy-to-use way, in a state-of-the-art UI. Give them a great experience. And they don't need to know anything about where it's located. Coveo is the great unifier of all of that.
Jamie Battin
Director of Customer Community, Ellucian
Resources
Start your journey to 360° relevance
Gartner Magic Quadrant for Insight Engines
Get a complimentary copy of the report and meet the leaders in next-generation search.
The Forrester Wave™: Cognitive Search, Q3 2021
Beyond Solr. Delivering Modern Search
Relevance Platforms: The Secret Ingredient for Your Tech Stack
Hey 👋! Any questions? I can have a teammate jump in on chat right now!
1