Celebrating Coveo Customer's Success
The Coveo Relevance Awards 2023
We want to celebrate the success of Coveo customers who innovate and champion the use of AI across their organization and the outcomes they achieve for their business.
Our 2023 Coveo Relevance Awards are now open for applications - we are looking for Coveo customers who can demonstrate an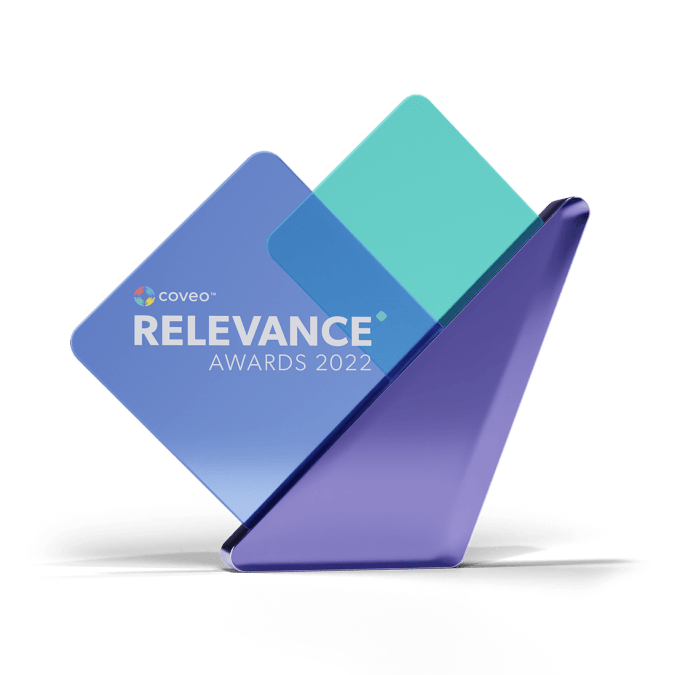 Recognizing Excellence in our Community
Recognizing Excellence in our Community
Elaine Cobb, SVP of Customer Success at Coveo, makes the official announcement for the winners of the 2022 Coveo Relevance Awards at the "Year in Coveo 2022: Celebrating Innovation" event.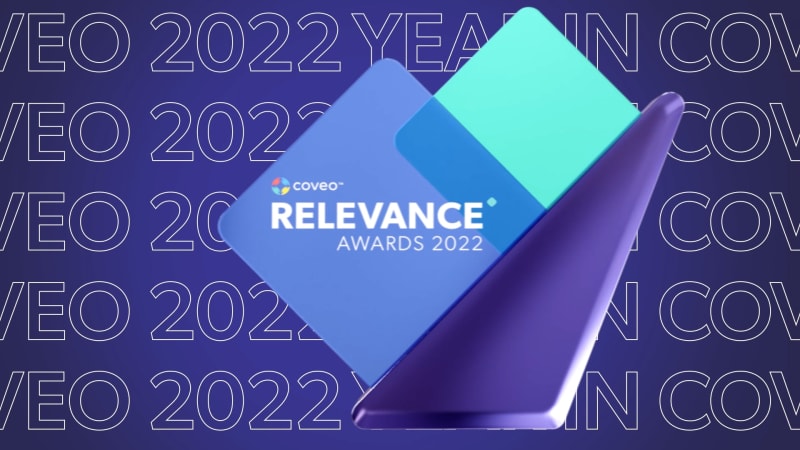 Celebrating our Award Winners
Coveo Innovators Award
Coveo Innovators Award
Celebrates teams, organizations, and trailblazers who deliver unprecedented, end-to-end experiences. From customers to employees, they find innovative, creative ways to use Coveo's AI-powered relevance platform.
Xero's implementation of Coveo has continued to exceed expectations and key success measures, first aiding internal support agents to now helping educate and support our more than 1.8 million subscribers at speeds and accuracy we had previously only dreamed of.
Nigel Piper
Executive General Manager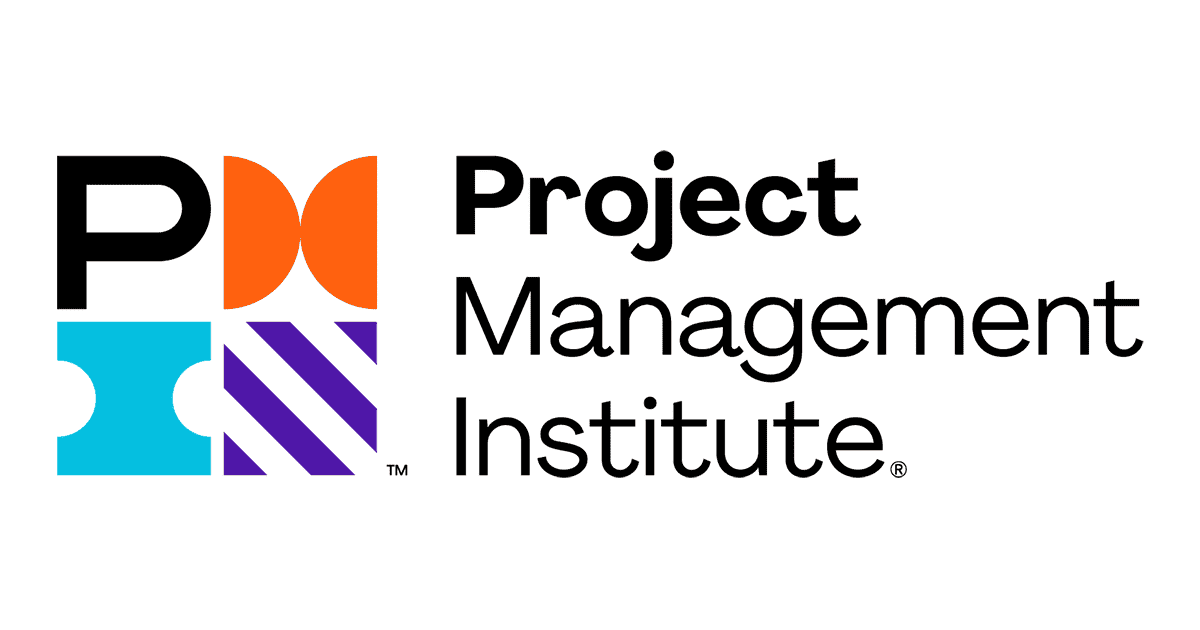 Prior to implementing Coveo, we did not have a strong internal data set that allowed us to understand the full user journey on our website, and how live traffic looked across our site. Now, we now have clear, live data feedback on how changes perform in our various search hubs and how our customers are engaging with our site. We were able to lower our content gap to under 1% in one year
Megan Dubose
Manager Content Operations & Performance, Project Management Institute
Coveo helped us reach our goal to provide actionable insights on client behaviors and decrease our inflow to our Tier 3 Contact Center agents by 50%. Coveo is a true vendor partner, and they want to see us exceed our goals by using their tools.
Brandie Rhoda
Manager Support Process Design, Athenahealth

The number of our unique visitors to our site has increased by 50%, which indicates stronger customer engagement with our product content. We have seen a major improvement in the search user experience compared to what we had prior to Coveo implementation.
Sanjeev Srivastava
Director, Synopsys
Impact Award
Impact Award
Recognizes a company whose efforts and successes have made a clear impact on business outcomes. With tangible results and impressive metrics, this leader has achieved the highest impact on revenue or profitability by deploying Coveo.

Coveo helped solve some of our greatest pain-points, including increasing our click-through to 85%, which is 21% over the TSIA industry standard, and increasing our self-service rate to 55%. Working with Coveo has been a pleasure. We would not have been able to achieve the results we have today without the support of this outstanding team.
Cora LaRose
Senior Manager Digital Customer Engagement, Forcepoint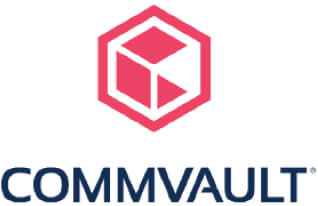 Our current implementation has already revolutionized our support experience. We can't wait to implement high levels of capability for our next generation of support, including technologies like intelligent chatbots. We're just scratching the surface with how Coveo can help our business
Damian Andre
Senior Director Business Transformation, Commvault

Coveo is an essential enabler of our philosophy in focusing on the customer, and with their AI, relevance, and personalization we can create smooth and impressive website experiences that feel easy and natural. Coveo's relevance engine is central to the functionality of our ecommerce sites. With Coveo, we increased our conversion rate by 25% with onsite search, and by 23% with Machine Learning Result Ranking.
Dan Cornwell
Director of Ecommerce and Digital Experience, Caleres

Our goal is to present the right content to the right customer at the right time and Coveo has helped us get closer to that by reducing the content gap from 18% to 2% and saving millions of dollars in case deflections and improved customer effort scores.
Pattabhi Raman
Vice President, Digital Experience, Informatica
Industry Leader Award
Industry Leader Award
Honors a customer who has driven organizational change with Coveo. This transformation has distinguished them as the best-of-the best in their industry.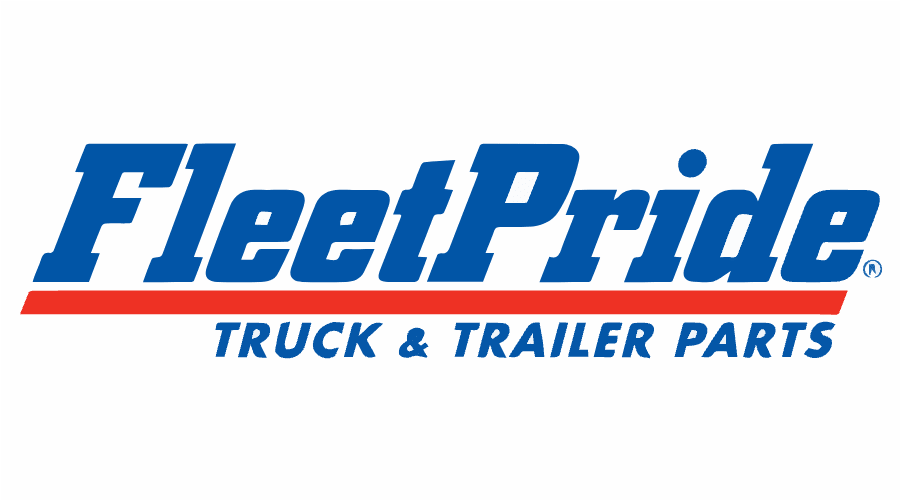 We would not be where we are without Coveo and the search and recommendation engine that Coveo has provided us. Coveo helped improve our relevance and grow our search performance by 200%, providing customers and team members with the results they need.
Ken Clinchy
VP Digital, Fleetpride
Pinnacle Award
Pinnacle Award
Celebrates a company with the broadest deployment of Coveo. They have amplified the impact of our relevance platform across their enterprise in multiple use cases, delivering clear results with both customers and employees.

At Adobe, we put our employees first - and with this, comes our initiative to make our workflow as efficient and easy as possible. With the help of Coveo, information and knowledge is easily transferable and findable across teams, customers, and partners - removing the noise of duplication and unnecessary reinvention when solving business problems.
Rosanna Stephens
Manager, Experience Insights & Knowledge, Digital Workplace Experience, Adobe
Coveo provided a qualitatively superior experience for our stakeholders with a more intuitive, flexible, and secure search experience. Through a unified search interface, our agents and customers are able to seamlessly access content from over 25 content sources, which led to a 30% increase in user interactions with search in the past year.
Rayaprolu Suryanarayana
Sr. Product Manager, Digital Support Operations, NetApp

We set out to lower our content gap from 9% to 4% and improve the experience for knowledge and content searches. By partnering with Coveo, we were able to reduce our content gap from over 9% to under 2.1% in just six months - meaning employees and customers were finding what they needed, when they needed it, exceeding our initial goal.

Victoria Tsan
Business Systems Analyst, Workday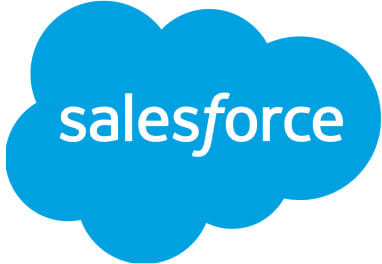 We use the powerful capabilities of Coveo to achieve our search goals across our website, including on our Help pages, and we're utilizing Coveo's powerful AI as a classification model in the backend. This allows users to easily submit their support needs, and Coveo can classify their description and provide users with relevant results or connect them to the appropriate support team, saving time and helping our customers reach their goals.
Bernard Slowley
Vice President, Digital Customer Support, Salesforce
Award Winner Benefits
Elite Membership

All winners automatically join our Coveo Relevance Award Winner's Circle, with networking events, hosted user groups and more. Connect with influential leaders at your level in your industry.

The Recognition

Out of hundreds of customers, yours is the story shared in front of your peers and leaders. Recognize and thank the team that worked tirelessly this year to make it happen, including your Coveo Customer Success Manager.

Bonus

"Pay-it-forward" for your Coveo CSMs. This is your chance to recognize them for their hard work.
Hey 👋! Any questions? I can have a teammate jump in on chat right now!
1