Search for Health Insurance
Provide exceptional member service
Improve the healthcare journey for members and the networks that supports them. Give members relevant information when and where they need it.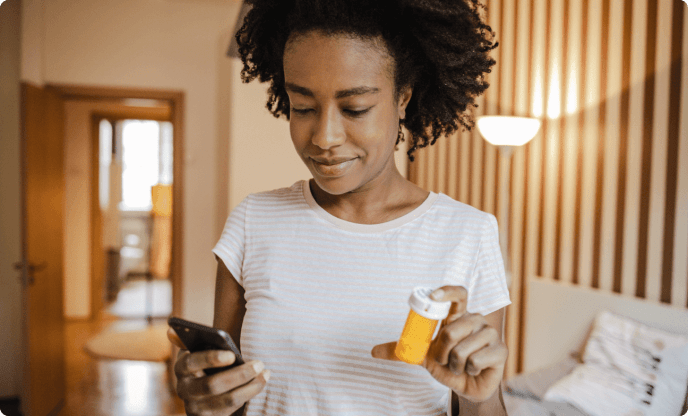 Overview
Improve the healthcare journey for members and your network
Overview
Improve the healthcare journey for members and your network
With the global pandemic driving significant change from policy reform to shifts in consumer behaviors, members are looking to their insurers for stability and trusted answers. How can health insurers quickly adapt? Choosing AI-powered search technology can help.
Coveo's relevance engine leverages the data from your existing systems and applies AI, analytics, and recommendation technologies to connect people to the right content so they can receive the appropriate knowledge - critical to their care.
Self-care and telehealth supported at scale
Provide intelligent digital patient experiences to thousands of members, through member portals and over telehealth interactions – while helping to reduce incoming calls to your support center.
Full insight into customer journeys
Help your agents deliver remarkable assistance and trusted answers with quick access to the right knowledge, a full view of a member's digital journey, and AI-powered recommendations.
A flexible, interoperable ecosystem
AI-powered relevance automatically adjusts the digital search and self-care experience, so that healthcare portals are personalized for every member.
AI-Powered Websites & Portals
Connect people to the right content faster
Peace of mind for members
Whether they want to understand their policy or request a reimbursement, use customers' clicks and queries to quickly deliver the right answer, information, and outcome.
Easy plan selection
Help prospective members find the right plan by presenting relevant options and content that informs, builds trust, and converts.
Service rep and broker enablement
Suggest relevant tools, information, and training to support your sales network. Help them recommend the right plans to members and upgrades as needs grow.
AI-Powered Service & Support
Serve more members and lower costs
One-stop customer self-service
With smart search and recommendations, encourage self-service for personal care, provider information, and general health, curbing incoming calls.
Quicker agent assistance
Boost first-call resolutions and reduce AHT by equipping agents with AI-enhanced interfaces. Provide customer journey insights and make relevant knowledge easy to find.
Efficient service across channels
On your website, in your patient portal, or over the phone, provide seamless and consistent service wherever your customers are.
AI-Powered Workplace
Equip brokers, agents, and staff with relevant knowledge
Relevant resources at the right moment
Accelerate employee knowledge sharing by adding AI-powered search and recommendations to enterprise apps. Keep employees in the flow of work and productivity high.
Timely and accurate information
With AI layered into your systems, ensure that your agents, brokers, and staff always have the latest information, forms, policies, and regulations in a single screen in an embedded insight panel.
Personalized network enablement
Let your portal recommend the best training and support resources for your employees and network to deepen their knowledge of your multi-product portfolio.


Regardless of how our customers interact, they're going to get the same quality responses and answers, whether it's asking a call center rep, or whether they're doing it themselves online.


The level of support and true partnership from the Coveo team has been excellent. [...]



So often, my team hears something like "it just works!" or "the right answers are just there – automatically!" from our end users, and this is also reflected in our success metrics.

Adam Mullen
KCS Programs & Support Process, athenahealth

Search terms give us a good indication of what's on employees' minds and we use this information to proactively make decisions about content, the user experience, and channel enhancements.
Anna Dorbyk
Global Director, Channels, Manulife
Hey 👋! Any questions? I can have a teammate jump in on chat right now!
1