Experience the Coveolife
Join our team of passionate people working to bring relevance to every digital experience by democratizing AI. Together, let's change how businesses and people interact with each other.
What it's like to work at Coveo

At Coveo is where you'll meet super passionate individuals united by a desire to take challenges head-on and solve problems with real ingenuity. It's where we come together to learn, grow, and accomplish the incredible.
Our employees are the makers of our company's success. Every person has a crucial role to play in Coveo's success – and you will too.

Nothing is impossible for those who try. If things work out, great! If they don't, at least you'll have learned something. True innovation involves risk-taking.

Good ideas come from all kinds of places. We want to hear what you have to say. Have an idea? Share it. It could be the start of something great.

Every day, get to work with smart, passionate people who continuously inspire you to do your best. Collaborating is a great way to learn and we're all the better for it.
If it were easy, someone else would have done it.
Coveo
That's our motto. Every day, we tackle the challenges of building a platform that provides digital experiences so good, people forget the state-of-the-art technology making it all possible. It's hard work, but we never shy away from a challenge. That's how we became an industry leader.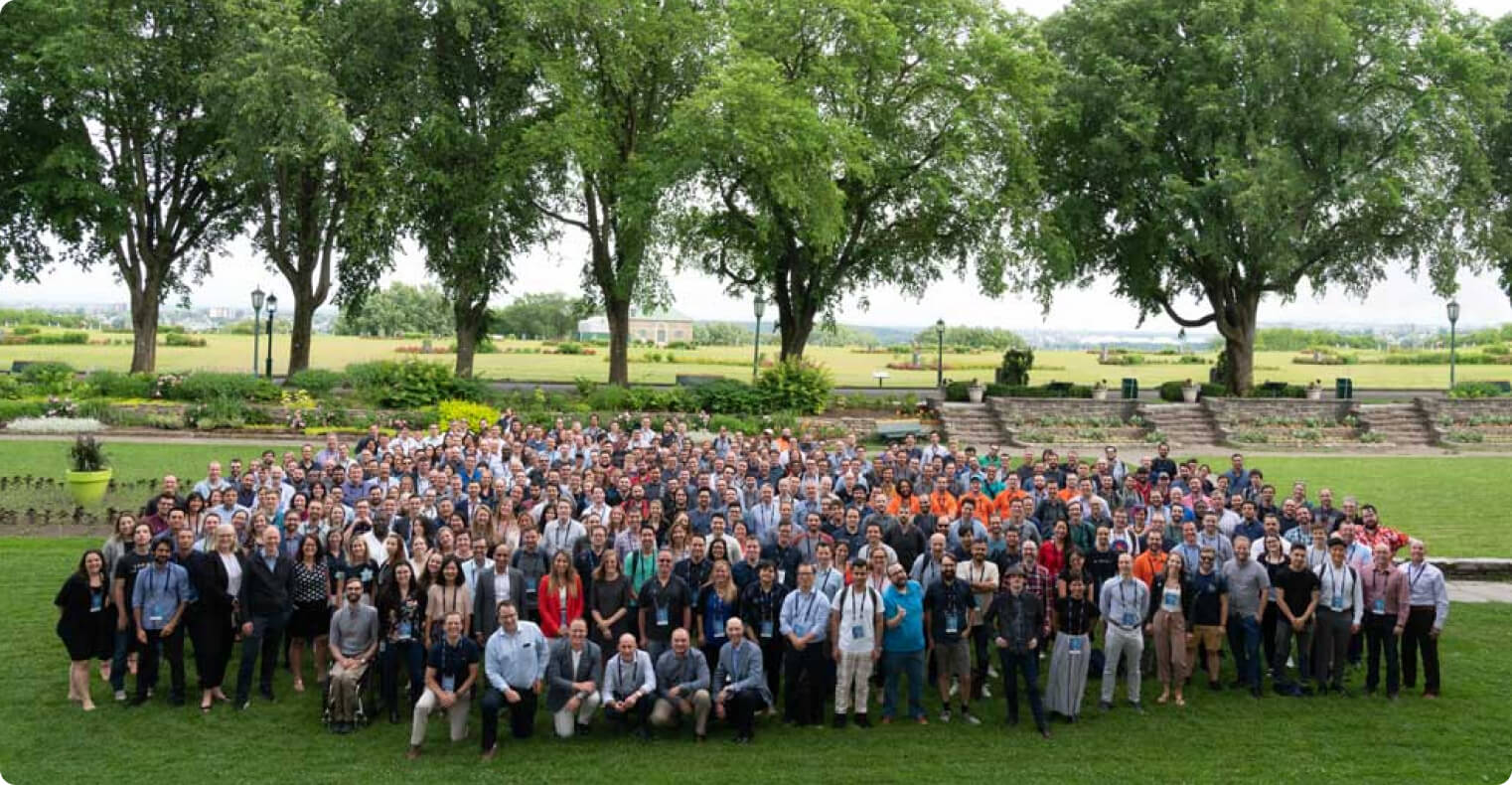 The values that bring us together
We believe that passion fuels innovation, great work, and leadership. When faced with an obstacle, it keeps us going.
Two heads are better than one – because challenging ideas helps us raise the bar. Three heads? Even better.
Seeking the truth is more important than being right. We learn from our mistakes and hold ourselves accountable.
New perspectives are welcome here. We believe that with change comes opportunity. Plus, new ideas spark creativity.
We work with intensity and we take the time to really recharge. Flexible hours & time-off policy, hybrid workplace and autonomy make it possible to have a real work-life balance while being a leader in our industry.
We offer a health and travel insurance plan including dental coverage. An employee assistance program is also available to our employees, as is a tele-medicine service in Canada.
Our offices are also at the cutting edge of technology whether you are in Quebec City, Montreal, New York, San Francisco, or London. Our employees have the final say in terms of computer equipment, programming language and others!
No matter what your role is, you are an integral part of our success. All of our teams have a clear mission and are recognized for the unique value they bring. Inclusion is one of our core values, and we ensure that individualities are celebrated and put at the service of the collective success.
We pride ourselves in hiring the best professionals out there. Imagine joining a team of 700+ smart, passionate & empathetic experts in their field... We learn constantly from each other and we raise the bar every day!
Flexible, together. While people debate on the in-office, remote or hybrid models, we believe there is no one size fits all. Innovation happens when people and ideas connect inexpectedly: this is why we create opportunities to gather at least twice a week at the office and we limit the time spent in meetings.
We're looking for all kinds of people
Love what you see? Check out our featured roles or view the full list of opportunities to join our amazing team.
Straight-A student?
Straight-A student?
Every semester, Coveo welcomes students from around the world for internships in every department. Give your career a kickstart with real work, real impact, and great mentors.
Hey 👋! Any questions? I can have a teammate jump in on chat right now!
1