Experience the Coveolife
Join our team of passionate people working to bring relevance to every digital experience by democratizing AI. Together, let's change how businesses and people interact with each other.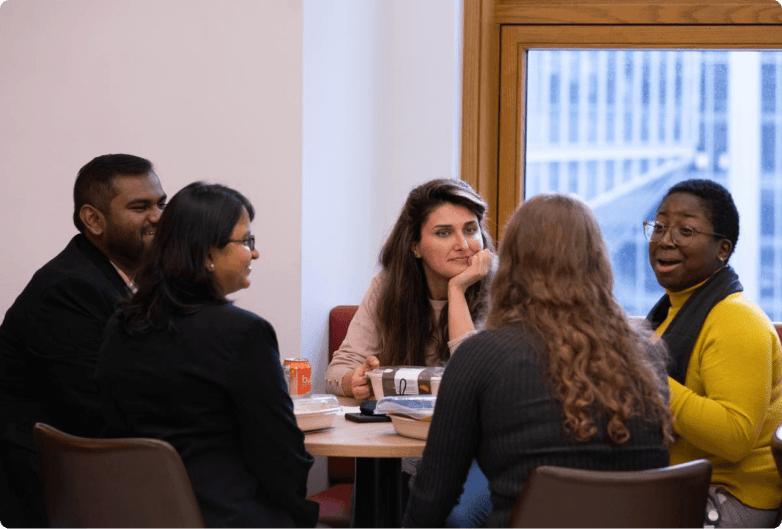 "If it were easy, someone else would have done it."
"If it were easy, someone else would have done it."
That's our motto. Every day, our team tackles the challenges of building a relevance platform that provides digital experiences so good, people forget the state-of-the-art technology making it all possible. It's hard work, but we enjoy every second of it. We never shy away from a challenge. That's how we became an industry leader.
What it's like to work at Coveo
Our employees are the makers of our company's success. Every person has a crucial role to play in Coveo's success – and you will too.
Innovation
Take on new challenges
Innovation
Take on new challenges
Nothing is possible until you try. If things work out, great! If they don't, at least you'll have learned something. True innovation involves risk-taking.
Good ideas come from all kinds of places. We want to hear what you have to say. Have an idea? Share it. It could be the start of something great.
Culture
Unlock your potential
Culture
Unlock your potential
Every day, get to work with smart, passionate people who continuously inspire you to do your best. Collaborating is a great way to learn and we're all the better for it.
The values that bring us together
Two heads are better than one – because challenging ideas helps us raise the bar. Three heads? Even better.
New perspectives are welcome here. We believe that with change comes opportunity. Plus, new ideas spark creativity.
Seeking the truth is more important than being right. We learn from our mistakes and hold ourselves accountable.
We believe that passion fuels innovation, great work, and leadership. When faced with an obstacle, it keeps us going.
Delivering relevance with AI
Delivering relevance with AI
How do we predict what people need next?
It all starts by unifying a business' ecosystem of content. We call this indexing and we can do it for all types of content from any source. As users search and explore content, we capture behavioural and contextual signals to better understand intent and success. This data fuels our machine learning models to create a predictive experience with ultra-relevant content recommendations.
We're looking for all kinds of people
Love what you see? Check out our featured roles or view the full list of opportunities to join our amazing team.
Straight-A student?
Apply for an internship. Every semester, Coveo welcomes students from around the world for internships in every department. Real work, real impact, and great mentors.
Hey 👋! Any questions? I can have a teammate jump in on chat right now!
1