Financial Services
Become their most trusted advisor
Connect every customer to the most relevant banking or insurance solutions. With AI-powered relevance, grow loyalty and get customers for life.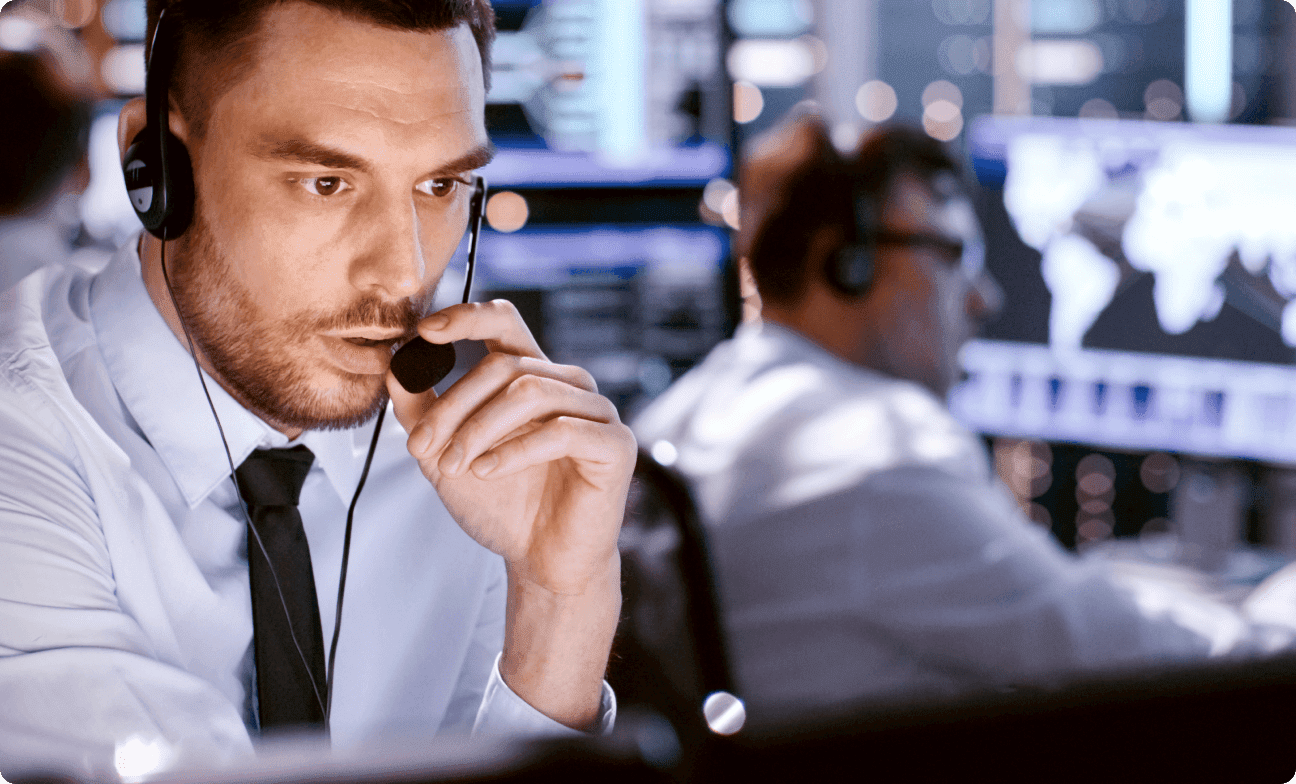 AI-Powered websites
Deliver personalized digital experiences
AI-Powered websites
Deliver personalized digital experiences
People go where the experience feels right. Help customers, agents, and brokers make sense of your products more easily and find the right solutions faster by delivering one-to-one relevance with AI.
Connect the dots from channel to channel
Always know your customer no matter where they choose to interact with you – online, in a branch, or over the phone.
Grow with your customers
With richer, real-time customer insights, personalize bundles and promote relevant products across banking, insurance, and investing.
Protect your customer data
Encrypt customer and interaction data in transit and at rest while upholding global best-in-class security standards.
AI-Powered Websites
Connect your digital journeys
Real-time personalization
Track search journeys and clicks to dynamically tailor content and product recommendations based on customers' real-time needs.
Cross-channel relevance
Automatically stitch customer profile information and interaction data across web properties to offer up more relevant content and boost conversions at every touchpoint.
Automatic and manual optimization
Let machine learning automatically fine-tune the experience and set rules to display timely offers or fine-tune discoverability. Optimize the experience with robust tools and analytics.
AI-Powered Service & Support
Satisfy customers with intelligent support
TIme-saving self-service
With intelligent search, make answers easier to find. Provide self-service options for customers who prefer to help themselves.
Insights for advisors & brokers
Every customer leaves a digital trail. Give your advisors insights and knowledge recommendations to better meet and serve each person where they are in their financial journey.
Great service everywhere
Provide a seamless customer experience across every channel, with relevant content throughout your apps, websites, chat, and more.
AI-Powered Workplace
Cultivate employee excellence
Actionable insights
Process requests quickly and flawlessly with relevant customer insights pointing employees towards helpful resources.
Employee self-service
Personalize workplace interfaces and help employees find answers. By doing so, you can deflect common IT and HR questions, and lower costs.
An intelligent intranet
With AI-powered recommendations and role-specific personalization, make your intranet the go-to destination for up-to-date information and resources.
Immediately after implementing Coveo, users were visiting one fewer page, every visit. That might seem like a negative, but they were actually spending more time on their pages. [Today] we're taking them right to the most important thing, so they're able to focus their attention and get a better result because of it.

V.J. Watkins
Community Business Analyst, nCino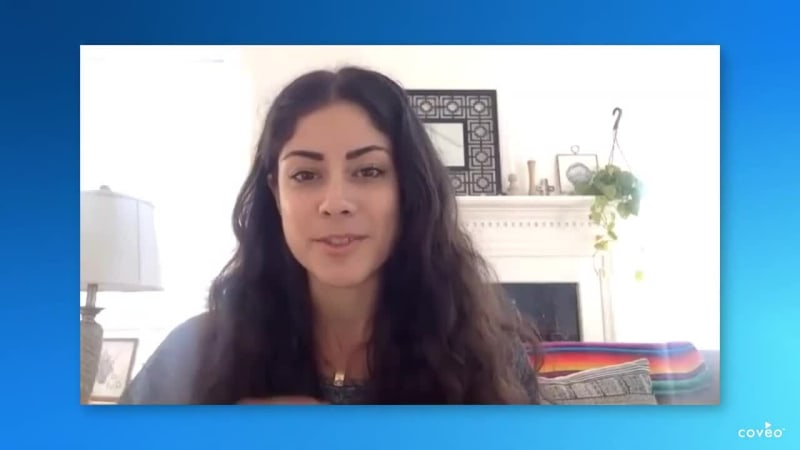 Search terms give us a good indication of what's on employees' minds and we use this information to proactively make decisions about content, the user experience, and channel enhancements.
Anna Dorbyk
Global Director, Channels, Manulife
Resources
Offer speed and convenience with hyper-relevance
Coveo for Financial Services
Discover how Coveo enables banks and insurers
Coveo Blueprint to Personalized Digital Experiences for P&C Insurers
Gartner Magic Quadrant for Insight Engines
The Forrester Wave™: Cognitive Search, Q3 2021
Deliver financial advice your customers can depend on with AI-powered search
Hey 👋! Any questions? I can have a teammate jump in on chat right now!
1