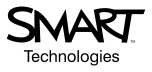 Accelerate your path to success
Become a member of our customer community. Explore topics, connect with other leaders, or post a question.

Customer Success & Support

From implementation to adoption to optimization, our experts can help you deliver powerful experiences.

How are the most in-demand brands driving success? Discover the collection of talks – a must-see for digital leaders.

From system integration to transformation strategy, find the right partner to accelerate your success.