Coveo for ServiceNow
Make every agent and self-service interaction count with AI-powered search and recommendations directly inside ServiceNow.
Contact us
Get Product Sheet
Make Every Support Interaction Count
Customers provide valuable signals with each interaction. So why not deliver more relevant content by harnessing these signals so your support interactions are influenced by data – not guesswork. The results: Increased agent productivity and higher customer satisfaction.
Unify Content Across Multiple Content Sources
Relevant content resides everywhere. And not always inside ServiceNow. Coveo securely indexes and applies machine learning to more than 50 cloud and on-premise content sources so customers, employees, partners, and agents can easily access the most relevant knowledge without leaving ServiceNow.
See full list of connectors
Increase Fulfiller and Agent Proficiency
Agents and fulfillers are more productive at solving the customer's task-at-hand when they are equipped with the most relevant content delivered directly to their ServiceNow desktop. Coveo for ServiceNow brings native Coveo AI-powered search and recommendations directly to the agent desktop so agents/fulfillers have the most relevant content to solve the case based on context and previously successful outcomes.
Deliver Proactive Recommendations
Integrated Coveo Machine Learning analyzes past usage behavior and proactively optimizes the search experience by recommending content that others have found helpful. And then improves the self-service and agent/fulfiller experience for future users.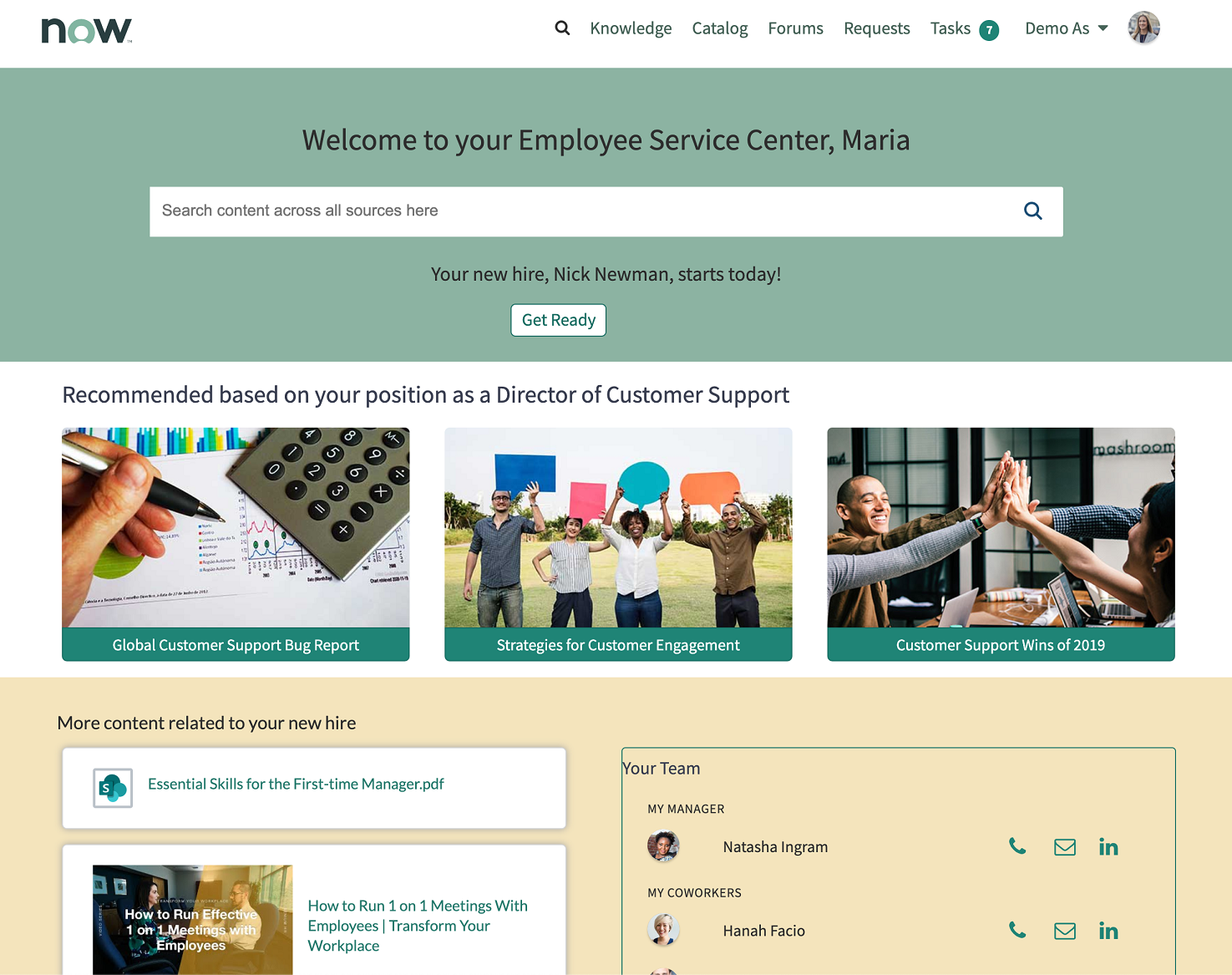 Make Informed Support Decisions Based on Data - Not Guesswork
Coveo's powerful Usage Analytics reporting engine provides managers with complete line-of-sight into how your agents and customer search for and use case-resolving content, so you can find and fill content gaps and understand which search or web pages lead to more case creation. Stop guessing what agents need and know with certainty using the out-of-the-box dashboards and reports. Or build your own with intuitive report builder.
Increase Case Deflection and Self-Service Success
Delivering relevant content allows customers to self-serve, which drives down your support costs and creates a more effortless service experience. If a case needs to be created online, Coveo for ServiceNow's built-in case deflection workflow helps recommend the most appropriate content in the context of submitting a case.