Coveo for AppDirect
World-class, intelligent app marketplace experiences that drive real business growth.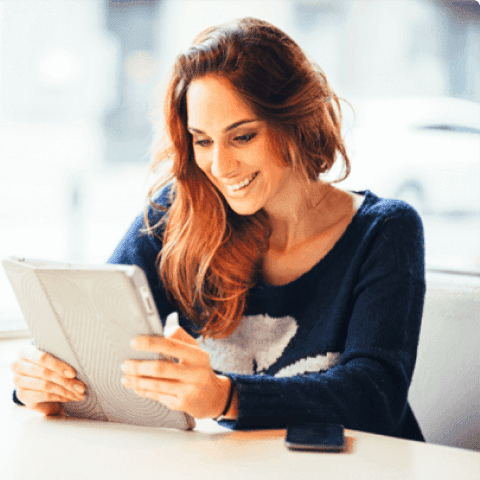 The Coveo relevance platform provides your marketplace customers with the personalized buying experience they demand and increases your conversions and average order value. Using proven Machine Learning, it not only learns from every interaction automatically but also uses that insight to always deliver a seamless experience for accurate search and discovery in your AppDirect marketplace.
Enhance product discovery to boost conversions
Enhance product discovery to boost conversions
Coveo
Query Suggestions nudge your buyers to refine and correct their search queries, increasing relevance and preventing zero result pages. Coveo Dynamic Navigation Experience h
elps your customers drill down on their search results quickly and easily by using dynamic, intent-driven facets.
Harness the power of personalized recommendations
Harness the power of personalized recommendations
Deliver app recommendations tailored to your buyers' intent, based on insights gathered from across the customer journey, such as previous purchases, past searches, categories of interest, complementary apps, pricing, overall popularity and the buyer's profile. Automatically display what your customer needs next and increase your average order value by creating compelling cross-sell and upsell opportunities.
Empower your business users
Empower your business users
The Coveo Administration Console allows you to manage all the business rules that your marketplace needs.
Empower your marketing and merchandising teams by providing them with an intuitive and user-friendly interface. Give them more control by enabling them to tune the buyer's experience, manage promotions, boost and bury apps and accommodate business requirements.
Drive continuous improvement
Drive continuous improvement
Coveo Usage Analytics captures your buyers' behavior across touchpoints and devices and provides you with actionable insights that drive bottom-line performance. Better understand what your customers are search for, and identify points of failure and content gaps to drive continuous improvement. Run A/B tests, and measure KPIs to determine the best strategy for driving more conversions from your AppDirect marketplace by recommending the appropriate content or even modify your offering.
Deliver unified customer experiences
Deliver unified customer experiences
Deliver a unified customer experience at every customer interaction by integrating signals collected across digital channels, data sources and systems. Coveo stitches together buyer data and information residing in CRM, PIM, CMS, and eCommerce platforms, as well as the shopper's behavior to provide a seamless customer experience across all touchpoints, including your AppDirect marketplace.