Product Updates
What's new in Coveo
Check out our latest additions, including a headless UI, real-time personalization of query suggestions, intelligent case assist, campaign management, and more.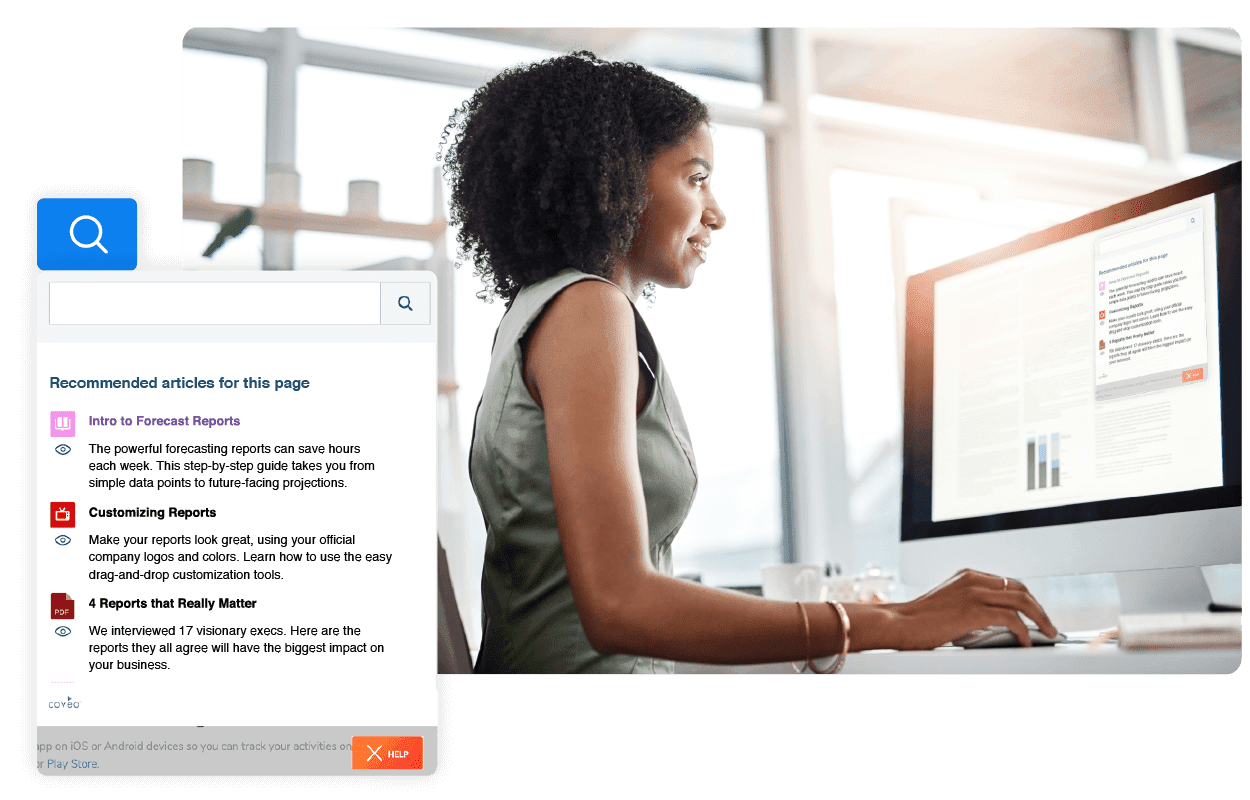 Join us for a product tour
Join us for a product tour
Dive deeper into what Coveo can do. See how all the latest features and enhancements connect your customers and employees to great, relevant content at every stage of the journey.
Platform
Platform
DevOps automation If you're an administrator using point-and-click tools or a developer writing code, test changes to Coveo in a sandbox and deploy quickly to production with the Migration API or by managing snapshots directly in the administration console.
Headless UI Completely control the look and feel of your user interfaces by creating your own headless search UI using React, Angular, and Vue.js. Seamless, flexible, and easy to integrate.
Connector SDK Build custom connectors using the Push API and new connector SDK, providing packaged code and documentation for your development teams.
AI and ranking rules
Service and support
Service and support
Intelligent case assist Streamline the customer case submission process and increase case accuracy. Case assist recommends the right classifications for the case, so customers don't have to guess. New deep learning model, dynamic classification, and document suggestion previews.
Slack developer quickstart Embrace intelligent swarming and improve agent collaboration. Our brand-new developer quickstart guide makes it easy for you to connect to Slack to index your messages and threads.
In-product experience With an enhanced machine learning model for more tailored and contextual results when customers search for help, IPX connects customers to the best answer wherever they are.
Workplace
Ecommerce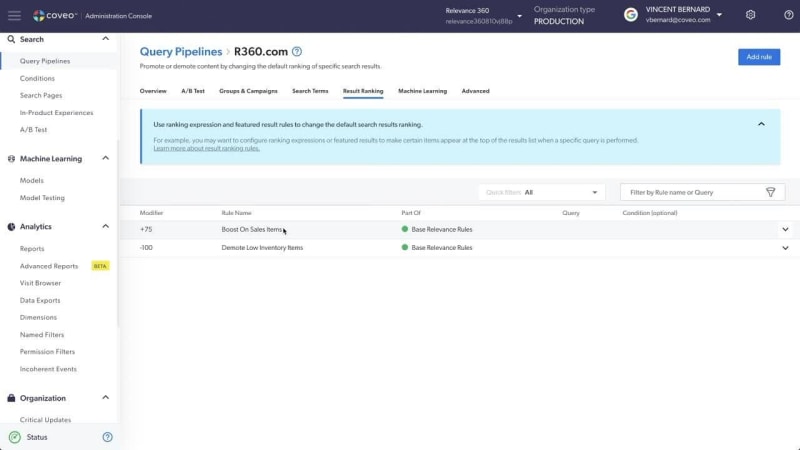 Website
Website
Generic connectors Crawl and index all your brand content with our enhanced Web connector and new Catalog connector – and expand your range of content.
Proxy bypass Increase search speed and decrease processing costs by using the new option in the Command Center to bypass the Coveo for Sitecore proxy for search and analytics calls to the Coveo Platform.
Content processing enhancement Clean the content of HTML pages using CSS simple selectors before sending them to the index to remove inessential sections or omit content that drives relevance down.
More to explore
Become a member of our customer community. Explore topics, connect with other leaders, or post a question.

Check real-time system metrics and review historical data on system performance.

See Coveo features in action with a personalized product tour. One of our experts can show you around.

Learn why the future of relevance is AI from experts building global brands – a must-see for DX leaders.
Hey 👋! What has you exploring Coveo today?
1