43% of users on retail websites go directly to the search bar, which underscores the importance of internal site search. But are your visitors finding what they're looking for? 
In an era of overwhelming content growth, fractured channels, and increasingly impatient visitors, the ability to serve up what a unique user is searching for can mark the difference between buying  from you or your competitor.
To unpack the design of a great site search experience, we had a chat with Corina Boland, Senior Director, Growth and Innovation, Sid Lee.
"My career in business development, partner, and client management has spanned across many changes in the industry during the past two decades," Boland said. "However, the objective of my work hasn't swayed from striving to craft compelling transformation stories for brands — even if the tools by which we get there have evolved. 
"Looking back to the mid 2000s, the marketing objective of a brand toward convertible traffic was much simpler. Today, what pales in comparison is the journey to conversion is interwoven with present-day demand for deep personalization, customized user paths, and, beautifully designed digital experiences."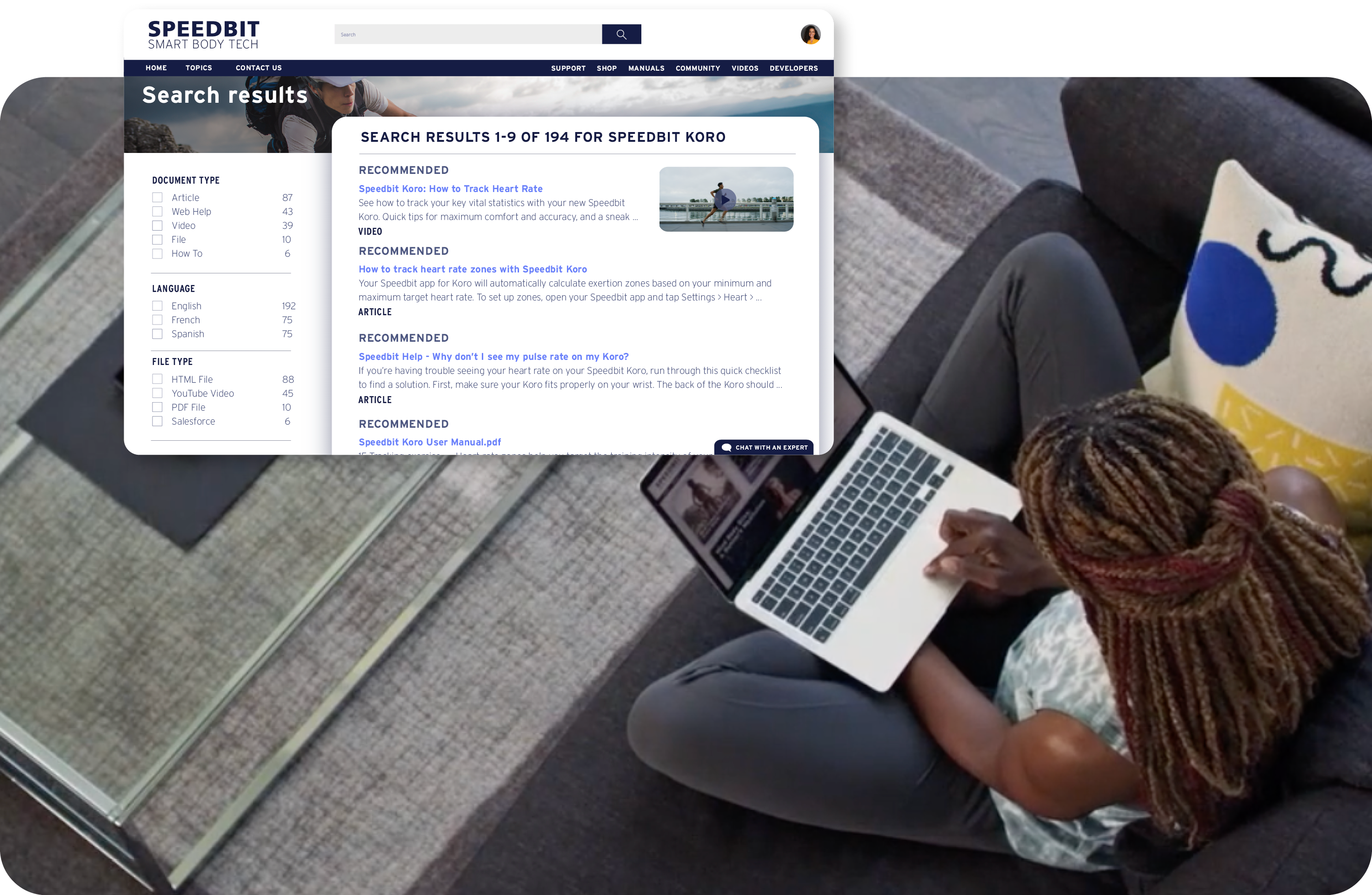 Why Is Internal Search Important? 
According to Boland, our world is only growing increasingly digital, which emphasizes a need for search. 
"As the category evolves, the concept of 'search' finds more application in business thinking as we consider relevance, intuition, mobile and predictive search beyond just site navigation. Exceptional user experience and consequently, better conversion and brand loyalty live at the intersection of  brands with highly-targeted, personalized search."
She explained that even the term 'search' has evolved into the better-focused descriptor of 'experience relevance,' due to the former causing most to think of SEO ranking and rudimentary website navigation. 
"Brands who invest in executing deep personalization and deep-tiered navigation of a site through machine learning understand that it holds the secret to better conversions and higher ROI — measurable from pre-sales to customer support," Boland explained.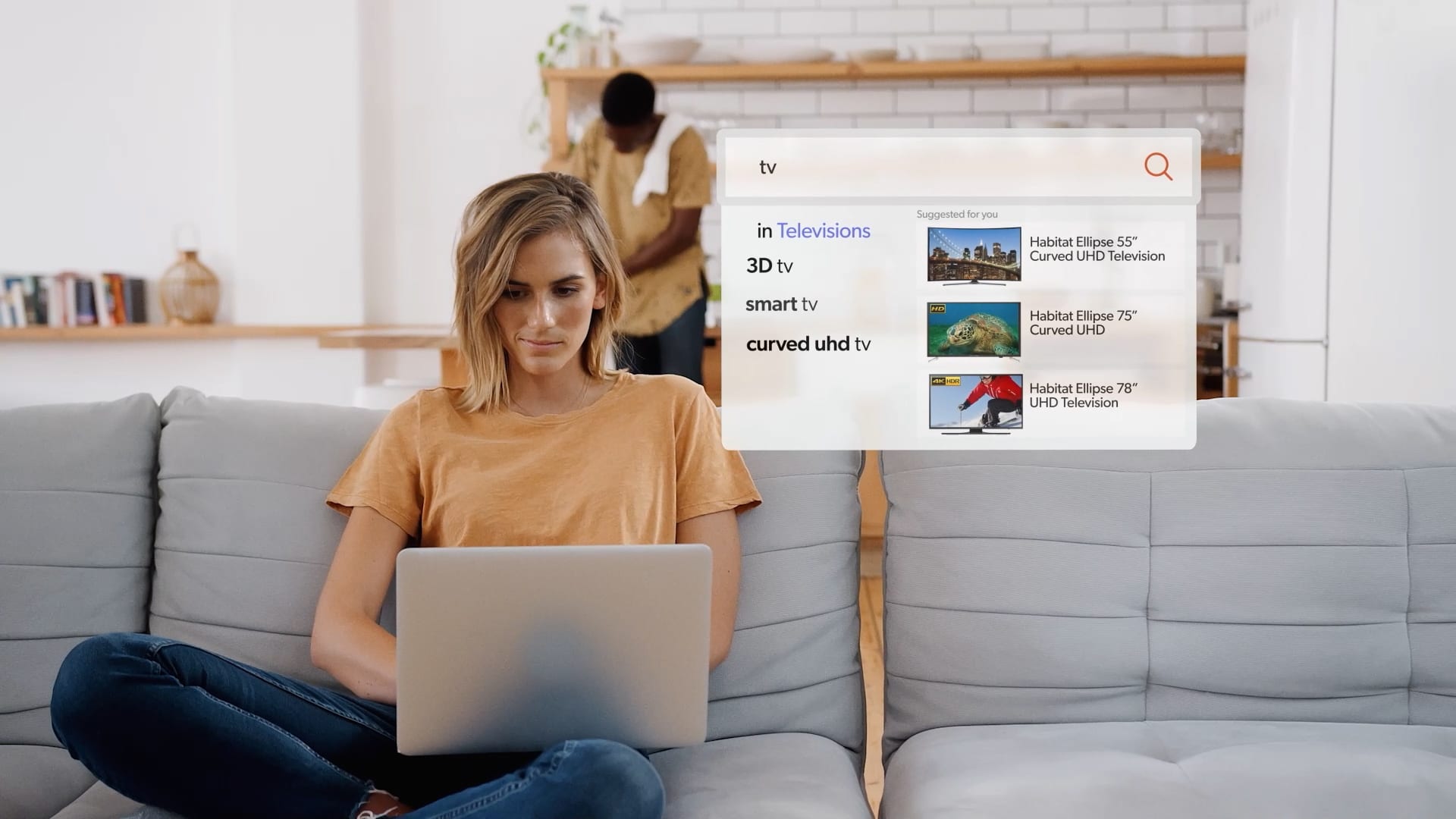 She highlighted a common site search issue that presents customers with an antiquated, subpar brand experience: when sites only offer a simple filter and category dropdown menu instead of a customizable type field and recommendations. 
"It's not true search, and as users become more intelligent and scrutinizing in their desired digital journeys, non-intelligent search is one of the first glaring non-starters to conversion."
She also noted that perceived value and budget remain barriers to entry for brands when assessing cost and effort required to implement an intelligent search engine on their website. 
"It can still be viewed as a nice-to-have in many project evaluations. Many brands need a business case to justify the spend," she explained. "I've had many clients who know they require AI-based search to achieve true personalization, but are not yet convinced of the real-world ROI for conversion and total cost of ownership."
Wondering how to evaluate your current internal search?
Ebook: Understanding Relevance Maturity in Site Search
Accessibility Sets a New Standard
Digital accessibility refers to the ability of brands to reach their audiences without prejudice of physical, cognitive, auditory, neurological, or visual barriers to information and access. 
"Traditionally, brands built separate websites to be the 'accessible' version of their site," Boland explained. "Thankfully, we've moved away from that ineffective workaround as we understand the need for inclusive design and a single-site approach to reach every person, every time."
She advised that strategic discussions around experience relevance required establishing accessibility compliance. 
"Instead of considering search functionality as an after-thought, brands are learning that the notion of true conversion is in the design, functionality, and experience of obtaining whatever content that is important to that user at that moment," Boland explained. 
Remember when we mentioned companies felt they needed a business case to justify implementing AI-powered search? Here are statistics to help jump-start that need: 
Generation Z, the next generation of roughly 2.5 billion consumers, actively seeks diversity and inclusion from the companies they shop with. 
Further, according to the Web Accessibility Initiative, the global market of people with disabilities is over 1 billion, with a spending power of more than $6 billion. 
And then there are the potential penalties incurred by ignoring legal requirements — lawsuits for which tripled in 2018 and have only continued to rise.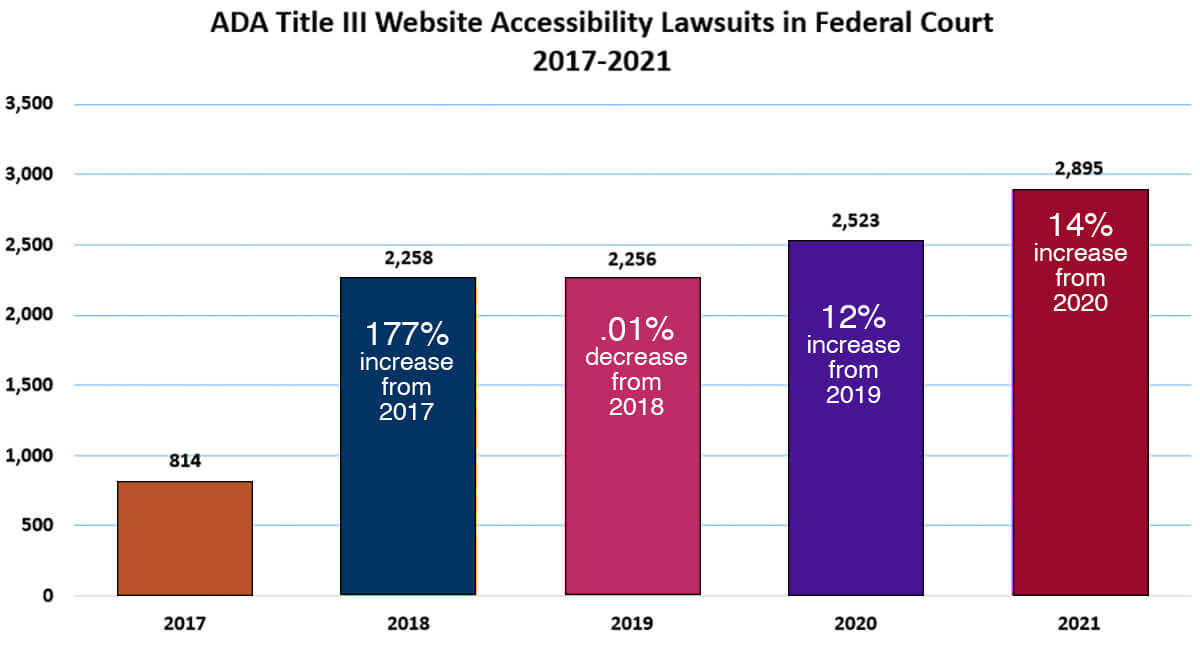 In addition to all of the above, Improving web access for people with disabilities improves the experience for everyone — which is why incorporating a digital search strategy at the start of any website design process is paramount. 
"At the beginning of the project, experience relevance strategy is the catalyst for establishing the site's information architecture and user experience," Boland said. 
What Are The Features of Search Tools?
The first image that might pop into your mind when you think about search is that of a bar with a blinking cursor — but there are numerous search features that extend well beyond the simple four sides of a box.
Here are just a few elements to consider when designing your search strategy: 
Query Suggestions: Just because a site visitor goes straight to the search box doesn't mean they know exactly what they're looking for. With query suggestions, search can take a few letters and provide a list of contextually related words to point them in the right direction. When powered by ML, they get better and more uniquely accurate over time as the platform interacts with more users.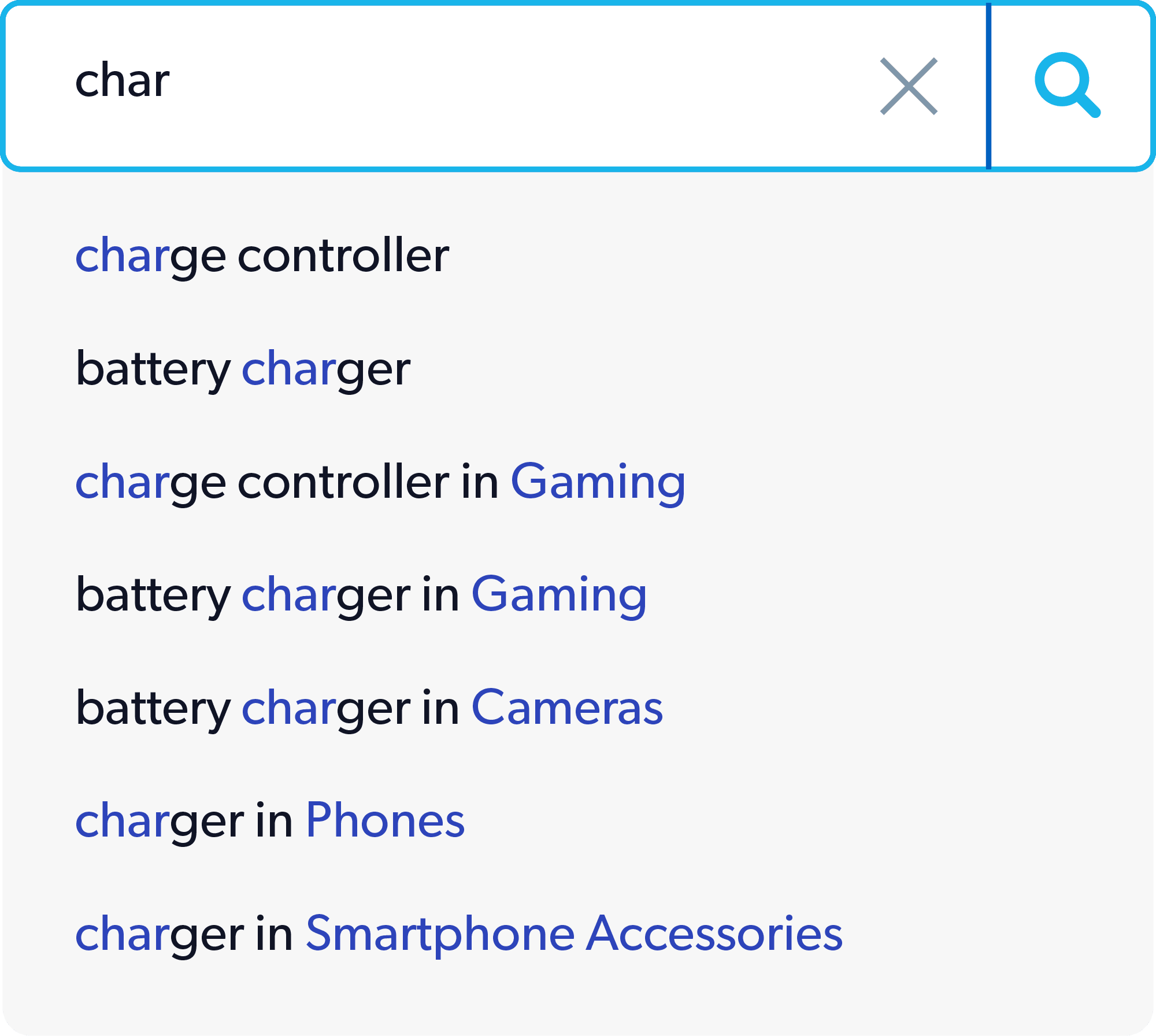 Recommendations: Even after a visitor has found what they're looking for, why stop there? Or even be proactive by recommending what a visitor might like. This can be predicated on both in-session behavior and historical data, aligning their interests with the "wisdom of the crowd." This matches site visitors with content that aligns with where they currently are in their search journey. 
Facets: On some sites, visitors can be quickly overwhelmed by the amount of content available to them. Facets narrow and refine a search to show just the items relevant to the current search at hand. This is especially useful when a majority of searches are often conducted using just two words! With filters like size, format, or location, visitors have the power to deeply customize their search results. 
Smart Snippets: Another way to bring answers directly to searchers is to remove as many clicks as possible. Smart snippets bring contextually accurate answers right to the top of the search result page. If a visitor wants to dive deeper, they can certainly decide to take that next step! 
Visual and Voice Search: Visual search helps you search a website using an image, while voice search uses your voice. According to this survey, 40% of consumers use voice search each month to order products online. 
This list isn't exhaustive, but that isn't the point. Rather, it is that online site search can be so much more. And it goes without saying  simply building it does not guarantee searchers will come. 
Let's dive into best practices for approaching search design. 
How Can I Improve My Onsite Search?
1. Identify content sources 
To start with a metaphor, we couldn't put it better than Jeff Harling, Head of Digital Support at Zoom:
"If the user experience is the body, and the content is the blood through the bloodstream, then a platform like Coveo is the central nervous system for us."
A great search experience is only as good as the content made available through it. Start by thinking about what content the different audiences who use your site will need. Whether it's a product catalog, blogs, PowerPoints, conversations via platforms like Slack, knowledge articles, or more, you'll want to know where that content lives. 
This will also become crucial when it comes to selecting a search platform, because you'll want one that integrates with the content sources your audiences use on a regular basis. 
2. Create a unified index
Once your content sources are identified, you'll want to index them. 
Don't stop at simple federated search, as this will impact the level of relevance your search platform can achieve. 
With a unified index, content isn't just compared against other content in that repository — it can be ranked against the entirety of the content available to the user. 
3. Determine search hubs
You have your content sources, and that data is centralized in a unified index. Now it's time to think about how users will query that index. The search bar on your homepage? A customer community? What about a user portal?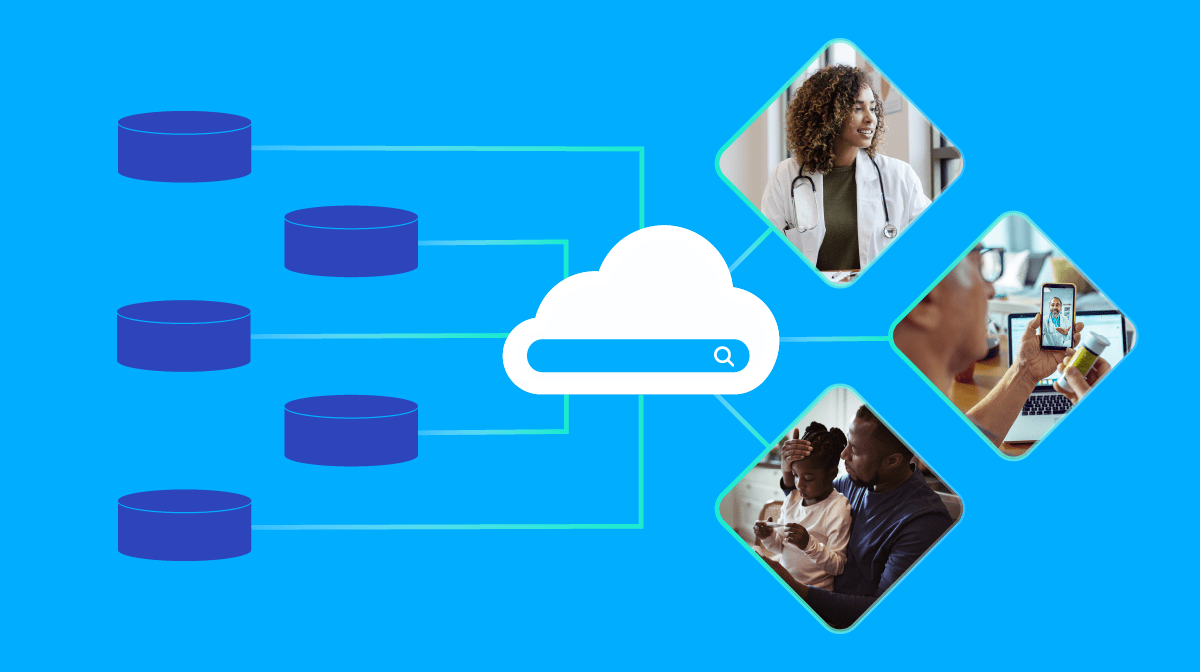 On that search hub, don't forget a search box. Despite our earlier remarks to not limit search with a box, don't forget to include one! Visitors can easily become confused and frustrated when they can't find what they've naturally come to expect on a website. A good rule of thumb are search boxes that fit 27 characters. 
Consider the entirety of your visitor journey to understand the different touch points where your audience will go for information. 
4. Craft robust search result templates 
The above-cited features, such as recommendations and facets, are great to present on your search result template. They can proactively suggest additional content or products that visitors may find helpful, as well as empowering your audience to navigate the results therein. 
Common best practices for designing search results pages include: 
Employing promoted banners to help users to find new products. 
Bolding or highlighting the search terms within the results. 
Avoiding a "no-results page."
Providing search results that contain all types of relevant content on your site. 
5. Optimize content for search
Even if you have the best website search solution, it is of no use if your content isn't optimized for search. 
One way to optimize your content is to do keyword research into the search query your audience uses regularly. Compare this list against what content you have. Doing this will allow you to determine whether you need to update existing content with specific keywords or create fresh content.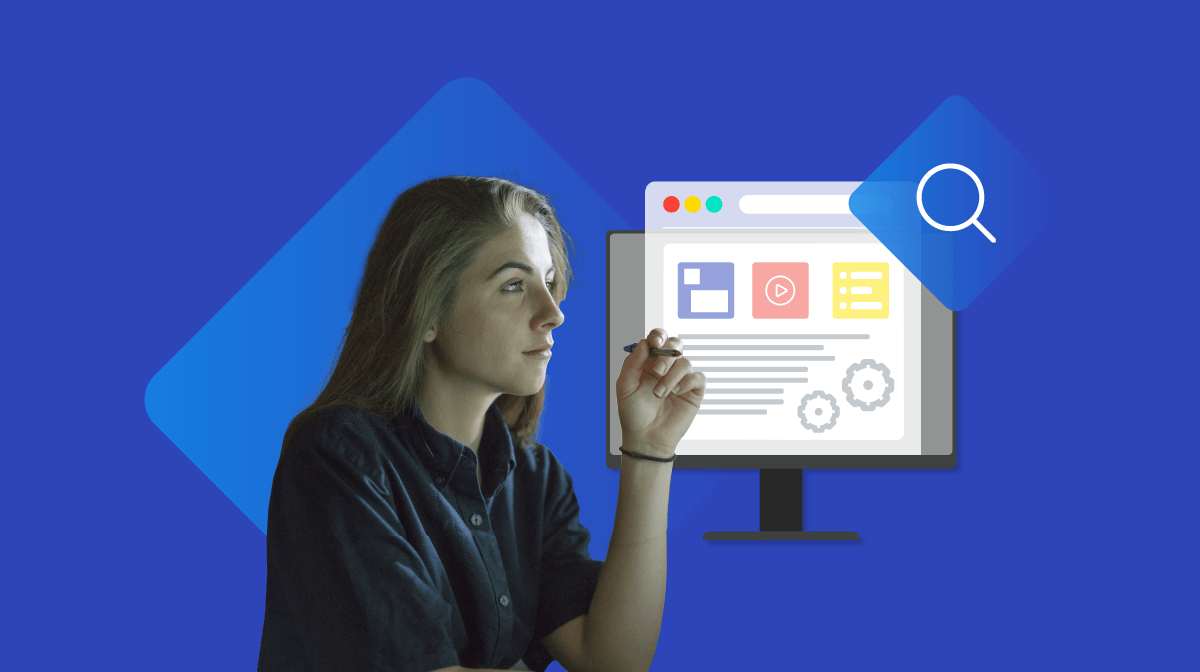 Don't forget to evaluate the metadata (title tag, meta description, etc.) you're using to describe your content — these not only impact how your search engine might serve up a piece of content, but also affect whether or not a visitor clicks on the results provided! 
Mislabeled content only contributes to a poor user experience. 
6. Optimize the search experience for mobile
It is common knowledge that more searches are conducted on mobile devices than on computers. 50.44% of all global web traffic is mobile– and this number keeps growing. 
You can visit other websites on your smartphone to get ideas. Focus on how search looks with different screen sizes and discover the different display choices that you can experiment with.
7. Employ AI to enhance relevance
In the past, search relevance was calculated by the frequency of keywords within a given document. There are more manual ways to tune search engines that involve poring over search logs for long-tail results, adding wild card search to external and internal sites, autocompletion, and more. 
These things do boost results, but they are onerous, and it's impossible for humans to keep up with changing language and fashions. Enter artificial intelligence — the latest innovation in search, triggered by the weariness of both searchers and search managers.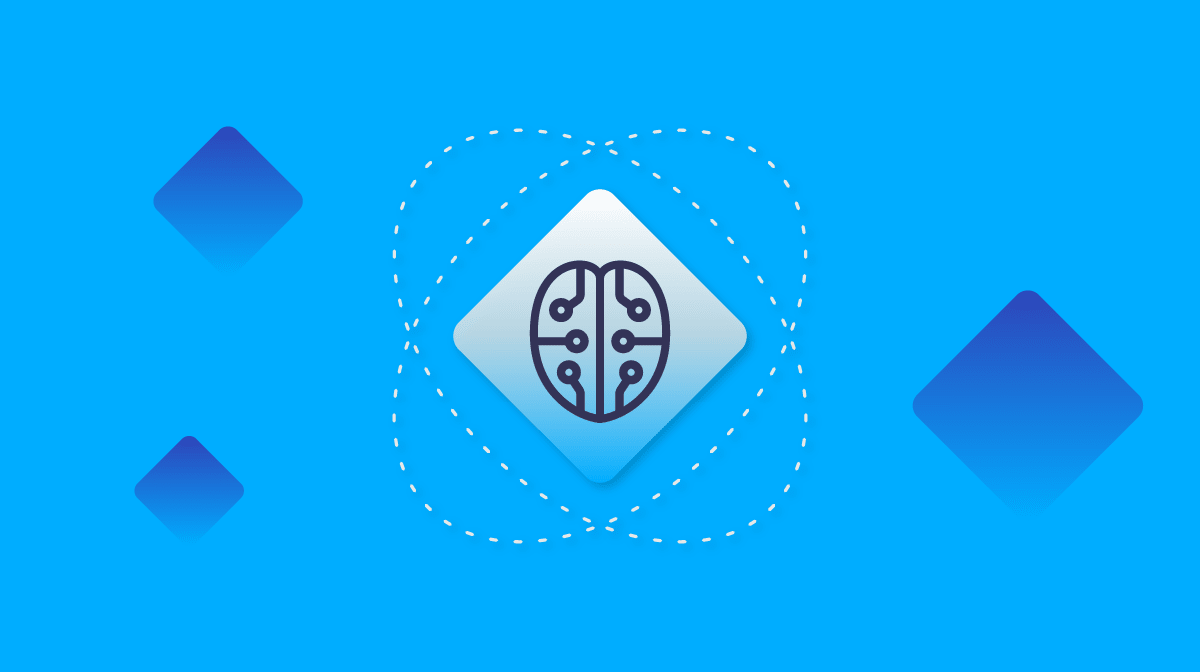 AI-powered search promises to improve relevance by automatic synonym detection, ranking algorithms that learn from feedback, and geolocation information. Machine learning can help drive search relevance and meet users' expectations by enabling what was impossible before: genuine optimization of relevant results on an individual level, at scale.
After all, most visitors expect a site's search to be as good as Google's – is yours?
8. Leverage analytics to identify usage and gaps, and build a content strategy
Once your site search is up and running, don't just let it sit there! Site search is a cornucopia of insight – about your audience, what brings them to your website, and what they might be searching for but aren't finding. With analytics, gain a deeper understanding of what makes your digital experience successful. 
Search analytics can give you insights into the following:
Search queries with no results. 
Products with greater or lower conversation rates. 
Popular search terms. 
Top performing queries
Number of filters used
Modern search platforms include built-in analytics. With this information, you can design a content strategy designed to drive conversions and grow your business.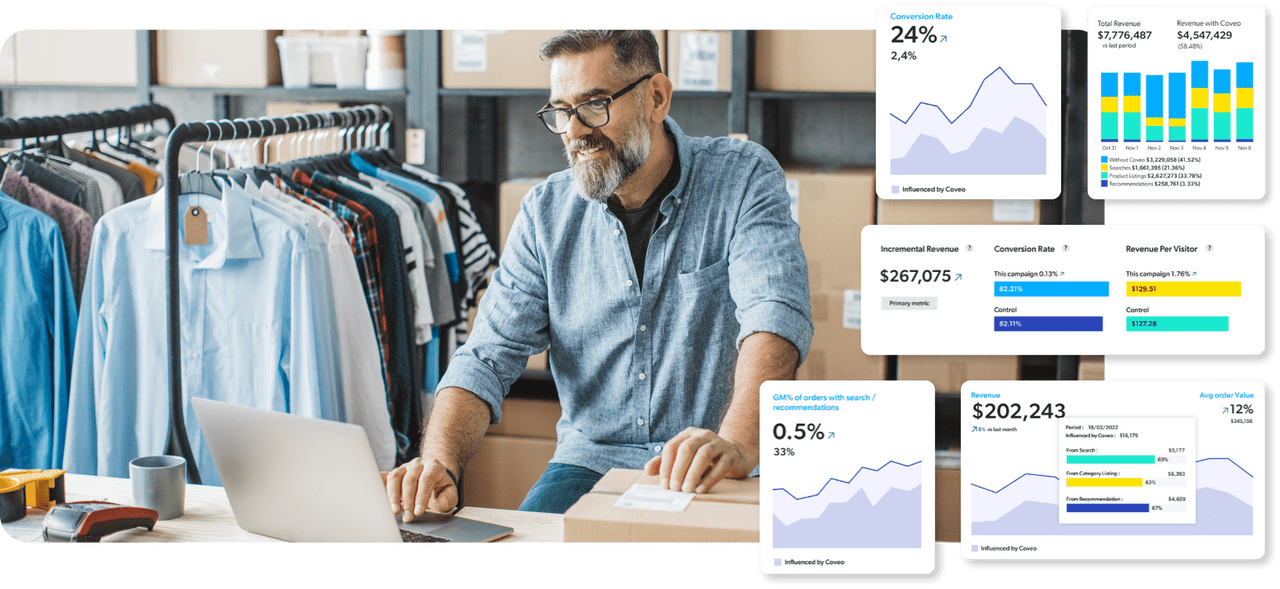 What Are The Benefits of Implementing Good Site Search?
Empowering searchers to find what they seek sounds like a huge benefit in and of itself (and it is!). But that's not all well-designed site search can do for your business. 
As mentioned above, Boland points out  that brands who prioritize budget for search implementation and licensing understand the ROI not just for conversion, but also through the lens of customer support. 
"Better, faster, smarter access to a site's content naturally reduces need-to-contact," she continued. 
Brands with heavy volumes of content, multiple channels, extensive product catalogs, and more are seeing that with search intelligence, users are engaged with an unmatchable personalized experience.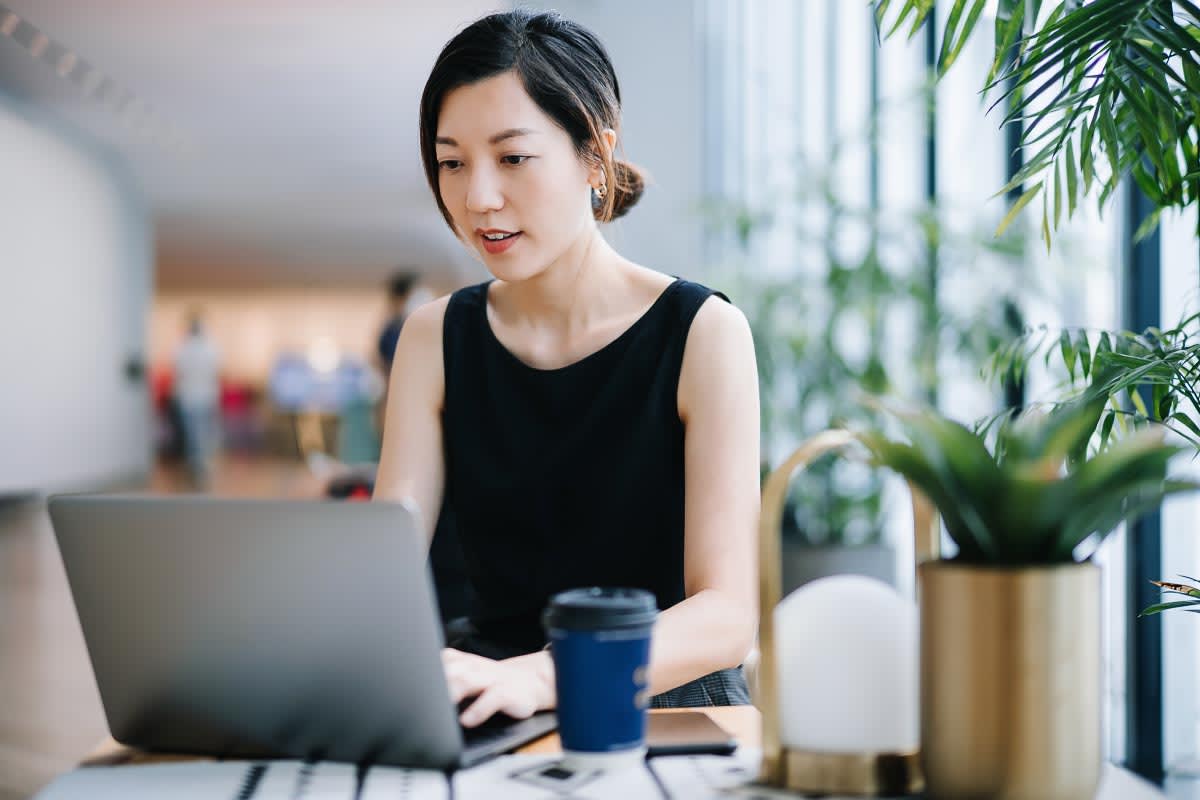 "It's an overused yet relevant comparison to mention Amazon," she said. "But they've achieved such an articulate level of personalization that it's possible to enter the site where you left off a year ago and, without typing anything into the search bar, be presented a desired item you once browsed, or a recommendation intelligently derived from other searched items you never even bought but simply kept in the cart for later.
"That's the power of smart, personalized search engines living behind the scenes on your website."
How Do You Get Started With Great Site Search? 
When asked how to get started building great site search, Boland offered the following. "Companies do well when they build their business case through proof of concept. 
"Start with a sample size user group and smaller implementations when possible. This can manifest savings in customer support calls, site conversions. It can also result in increased cart size and AOV when looking through the commerce lens."
Want a real-world example? Check out Acuity Brands. By adding Coveo, they converted an additional 40% of previously missed queries!
Case Study
How Acuity Brands Turned Their Website Into a Growth Engine
Dig Deeper
Looking for more real-world examples of enhancing site search? We've got you — here's our Ultimate Guide to Site Search User Experience. 
Download your copy today
Ebook: The Ultimate Guide to Site Search User Experience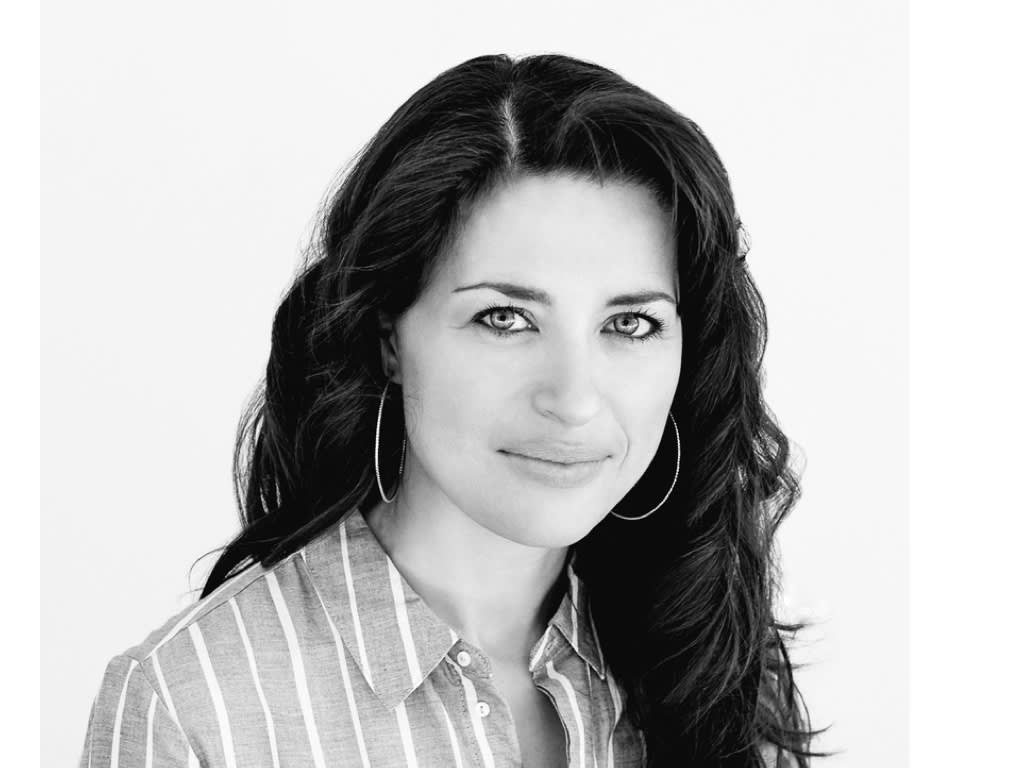 Thanks to our contributor! Read more of her work here.
About Corina Boland
Montrealer, native of Newfoundland, lover of life, with a go-getter attitude and strong technical aptitude, Corina has a keen eye for partnership opportunities and a notable track record in client success. She is an active member of the Sitecore and Coveo communities in North America with recognitions as Sitecore MVP 2020, 2021, 2022 and Coveo MVP 2020/2021, 2022. She has an extensive background in sales, growth and innovation practices to position brands with strategic vision and generate deeper influence in their markets. Corina has built stories of impact in both for-profit and non-profit sectors for 20+ years. Truly at the heart of her work is a passion to elevate how people treat with one another and the world around them, resulting in diverse professional experience built on a backdrop of humanitarian work with local and international causes.
---