How can you turn your Salesforce Community into a case deflection engine? Let's back up a little.
Even before the pandemic, the pursuit for better digital customer service has been keeping companies on their toes. Throughout the years, businesses have consistently rolled out new channels (remember the chatbot hype, anyone?) in an attempt to better serve the customer community.
Yet, as a direct result of COVID-19, consumers' expectation has further skyrocketed. Recent data shows that 85% of Americans are expecting companies to ramp up digital customer engagement. To meet this anticipation and provide that top-notch digital experience, companies today must compete on customer service over products.
Assisted Support vs Customer Self-service: The New Case Deflection Strategy
The problem with current customer support channels is that most of them are ideated, constructed, and operated in a siloed manner. What's discovered in one channel isn't carried over to the next, or preserved for a future communication need.
Businesses are struggling with gaps and findability issues with these customer support channels. But customers don't want to stay on hold with a contact center or wait for a response anymore. According to Salesforce, 82% of respondents currently use or are interested in using a customer account portal to self-serve.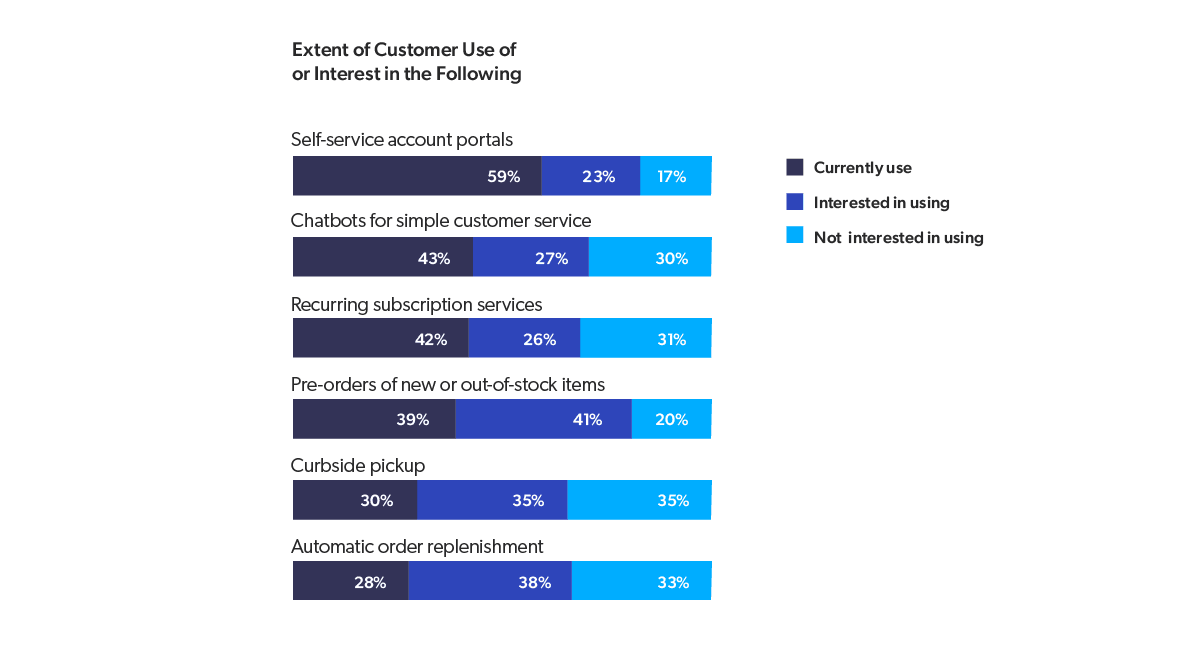 Not only gaining traction within the customer community, self-service is also beneficial to companies' bottom line. Customer self-service is dramatically more cost effective than other support channels, both in cost per resolution and because it reduces the overall caseload on shared team inbox or customer service team.
According to Gartner, live channels such as phone, chat, and email support cost over 80x per contact than self-service channels.
It's pretty clear that there's a need for self-service; what's more important is that there's a need for successful self-service. Efficient customer self-service (and to some degree, case deflection) can increase customer satisfaction and streamline business processes.
But what does successful self-service look like, and how can you bring it into your Salesforce online community? What's more, how can you turn your Salesforce Community into a case deflection engine?
Give Customers What They Want: Integrated Self-service
Contrary to common beliefs, customer self service success encompasses more than metrics. While measuring case deflection rate can paint a rough picture, a more holistic understanding of self service should also take into account customer experience.
Customers expect seamlessness across their digital journey. Problems that you have the solution to should be easy for them to find, either prior to submitting a support case or during the process. This will allow novel issues to rise to the top. These problems will then be resolved with the help of a support agent, maybe via an Intelligent Swarming℠ framework*.
Sounds easy, right? But turning multichannel customer service into a seamless and connected (read: omnichannel) experience is one of the biggest challenges in CX. Feeding into this challenge is the need to address the underlying data across your technologies.
However, this is easily achievable with a relevance platform that links your content repositories together. It then feeds that content into a central self-service portal, thereby creating a unified search experience for portal users.
With the Coveo relevance platform, here's a snapshot of case deflection results our customers have experienced:
With all of this in mind, here are three essential capabilities for successful self-service that can improve case deflection.
3 Essential Capabilities for Successful Self-service (And Case Deflection)
Access to All Case-deflecting Knowledge
Tools like Salesforce Lightning Community Builder and Salesforce Experience Cloud (formerly Community Cloud) can surely increase case deflection by establishing online communities that allow customers to better self-serve. 
But not all customer issues can be resolved via these social networks. In most organizations, much case-deflecting knowledge is sitting in SharePoint, Confluence, file shares, blogs, a company website, knowledge articles, social media channels, other sites, and more.
In short, your Salesforce Customer Community can be a good starting point. However, to maximize case deflection, you need a self-service portal that gives your customers intuitive and effortless access to ALL case-resolving knowledge. AI-powered intelligent search solution can do just that.
Proactive Content Suggestions
Providing swift, integrated search for every community user is an essential first step. But case deflection really kicks into gear when your customer portal can draw from its knowledge base and proactively recommend helpful content based upon each user's unique situation.
A community portal created using Salesforce Service Cloud can automatically deliver personalized messages based on similar cases in the past. By analyzing in real-time a customer user's site activity, history, and other characteristics (for authenticated users, of course), it can accurately direct the user to information they need.
For example, as a user types, the customer portal automatically generates recommendations based on what previous portal users found relevant.
 And should your customer initiate a case creation process, your case management system should automatically offer self-service alternatives. Great communities analyze in real-time the information a customer is typing into the case field – such as Product, Problem, Case subject line text, and Case Description – then instantly present likely solutions before your customer even hits the "submit case" button.
Analytics You Can Act On (Without a Computer Science Degree)
Finally, you need an integrated analytics engine that can provide you with actionable insights based on real-time data. Make sure to set up the dashboard to capture the customer journey of your community users, content gaps, knowledge article usage patterns, relevance, and answers questions like:
What content is actually driving case deflections?
What types of answers are your customers looking for, but unable to find?
What search terms are proving fruitless and leading customers to "dead ends"?
What type of content is working well on desktop browsers, but not well on mobile?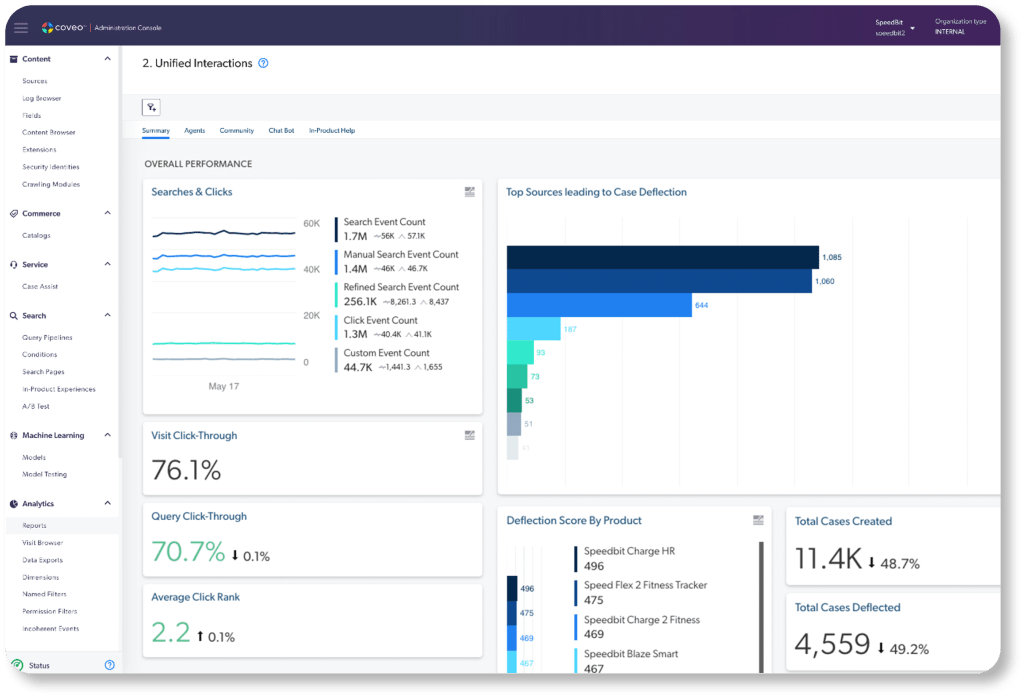 Without an analytics engine to answer these and similar questions, it is effectively impossible to manage and tune your Community for case deflection at scale.
Want to See These Self-service Essentials in Action?  
It's one thing to read about all these different components and procedures you can implement to improve your self-service and case deflection. But seeing is believing—to that end, check out our demo video, Successful Self-Service on Your Salesforce Communities, to see the thinking and methods that gave AARP, Tableau, Informatica, and Boomi such successful results
Then let's talk and see how we can enhance your customer support experience! 
Dig Deeper 
Ever wondered if focusing solely on case deflection is actually hurting your business? You might be on to something.
*Intelligent Swarming℠ is a service mark of the Consortium for Service Innovation™