Your business and the world at large are drowning in data , yet your customers and employees have a thirst for information. A thirst that can sometimes be quenched with a Google search, but not always. Whether it's products, documents, or support information, you often find yourself in a situation where you need to find a way to deliver the right content to the right person at the right time.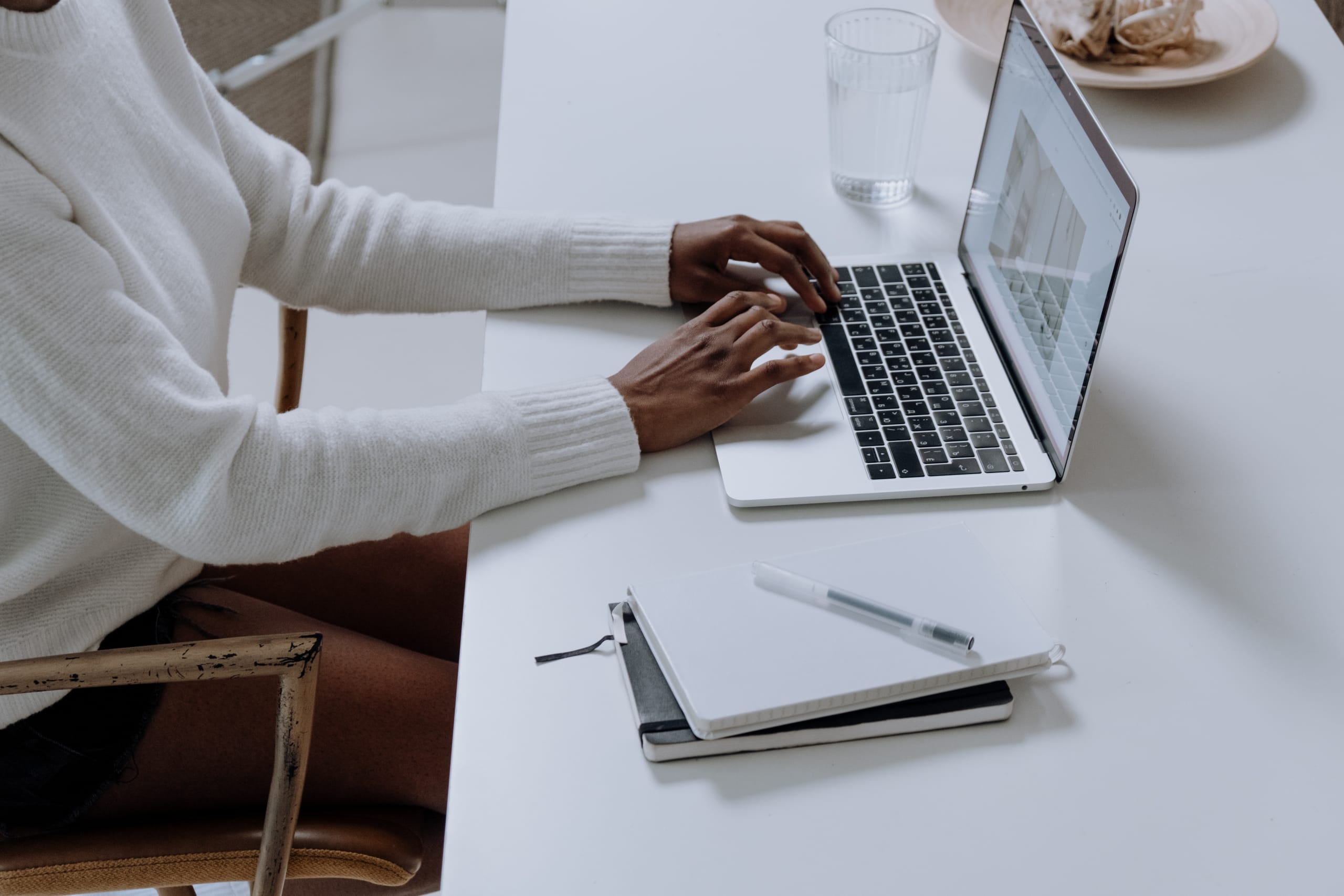 You need a search engine backed by strong relevance ranking signals. It helps unify data from across all your systems to generate a holistic understanding of the content you possess and the users who are interacting with it. Because, ultimately, you can use that dual understanding to give each person what they are looking for – that is search relevance. 
At the recent Relevance 360 conference, digital technology gurus Vincent Bernard and Nicolas Bordeleau revealed what you need to do just that: a Relevance platform that uses artificial intelligence and machine learning to deliver maximum search relevance.
Listen to the full talk for detailed examples to help you identify the best relevance engine:
Relevance Platforms: The Secret Ingredient for Your Tech Stack
What is a Relevance Platform?
According to Vincent Bernard, director of R&D at Coveo, "A Relevance platform brings together the content you have with the way that people interact with that content. In slightly more technical terms, it looks at ranking algorithms to match a search query or search term to the most relevant search result ." 
All search engines can answer user queries, but is matching content with keywords enough to find what your customers and employees want? Quite often search engine ranking algorithms fail to assess your needs correctly. And this can be devastating to everyone – both in sales and productivity.
By applying artificial intelligence, and user-assistive technology on top of search, a Relevance platform can address content relevance by breathing new life into applications making them smarter, more helpful, and – in the end – more profitable. No more scrolling down the search engine results page!
While using search engines, today's customers and employees alike demand a smooth and natural experience free of friction. In part, due to sophisticated indexing models and ranking algorithms, this demand is now being actualized. A search relevance platform today provides a seamless experience to people by guiding them to what they need to find – without them even realizing it.
It finishes your query with auto-complete. Enabled by an AI-powered ranking algorithm, it has the capability to suggest your next question based on your original search query. It goes beyond matching for keywords or a single keyword phrase – it matches for content relevance. 
Bottom line: It knows what you want before you do and recommends both items and queries tailored to you as an individual.
How Do Relevance Technologies Work? 
"If you don't know what content people are looking for and what they're not able to find, it's really hard for you to create those pieces of content or restructure information," says Nicolas Bordeleau, Coveo's VP of R&D.
Today, the growth of digital marketing and content marketing  has given rise to a new breed of data-driven marketers who are becoming increasingly reliant on third-party data tracking tools like Google Analytics and Google Search Console to answer this very question for their business. Nicolas believes that there is a lot of insight in the relevance search engine that makes use of machine learning to improve itself and give back to not just the users – but also the administrators.
On the one hand, users get recommendations and are redirected to the web page or content they want. Relevance technologies use past search term data to drive search relevance and boost the best result to the top. And it then takes note of what the user ultimately selects in order to learn and improve the next interaction.
On the other hand, with help from the algorithm, administrators get insight into what content users are searching, finding, and most importantly, what they are not finding.
The Coveo's Relevance Cloud gives an equal chance to natural ordering and AI-based ranking. Ultimately, you don't need too many ranking factors to identify intent. Optimizing search ranking based on user behavior can often be the best approach.
Just like how linking is used in SEO strategy (search engine optimization) to signal authority, as search volume for a query increases and more users click an item returned for that query, the platform can infer that this is the most relevant result.
Additionally, administrators can tune this down as needed – for instance, to promote higher-margin items over the most popular.
How Do You Implement It?
"The first thing you want to do when implementing a Relevance platform," says Nicolas Bordeleau, "is start collecting data." 
Connect the platform to your source systems. Next, collect user behavior by connecting the platform to all your properties. Think about where you could leverage the power of search engines to deliver a better experience. Bordeleau recommends a "progressive approach" for larger organizations. It is often easier to implement the platform across different applications incrementally instead of a "big bang."
In each use case, it is vital to think about both reactive and proactive touchpoints. A reactive interface is where you deploy a traditional search box. A proactive touchpoint operates without specific user input. 
After analyzing user behavior with its powerful algorithm, the platform can make recommendations for what they might need in addition to what they have already found, or even what they might need next.
For a health care insurance company like Humana , this might be a policy option or some health and wellness information.
For an ecommerce site, this might be what product to recommend to an individual customer.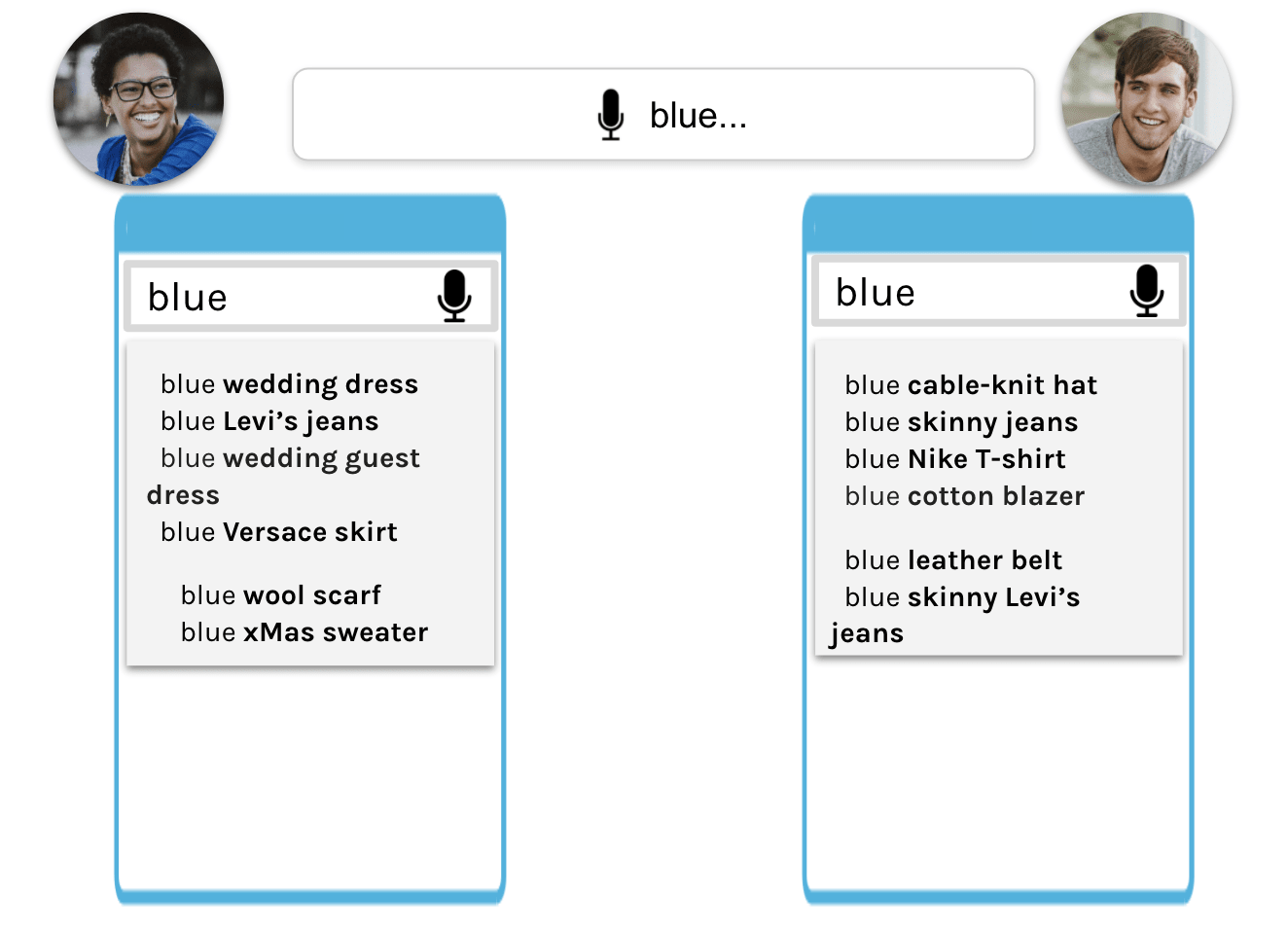 While this implementation process may sound difficult, it doesn't have to be. For example, the Coveo Relevance Cloud makes integration rather simple through:
SDKs : allow developers to use the technology stack of their choice
Connectors : support virtually any source and 100 different content types
UI Toolkits : enable developers to compose interfaces of standard search-UI functionality such as type-ahead support
Security features : ensure data is as secure in your Relevance platform as the source system itself and protected against a cyber attack
Ready to adopt a Relevance platform? Learn what features the best relevance engine needs:
Read: 10 Must-Have Features for a Relevance Platform in 2021
Can AI-driven Relevance Provide Value for Smaller Sites?
While you do need to collect some amount of user traffic to provide better results, even small sites with little traffic have benefitted from better search almost immediately.
The big idea is that an AI-based search relevance engine is how digital giants and industry leaders have turned over record profits. It is valuable for them, but it is essential, accessible, and affordable for other firms with varying business models .
And don't forget that machine learning can automate and simplify a lot of the work as your organization grows.
Dig Deeper
For all the details, check out Nicolas Bordeleau and Vincent Bernard's talk from Relevance 360. They explain these points and more from a product and practitioner point of view. 
If you're ready to adopt a Relevance platform, read 10 Must-Have Features for a Relevance Platform in 2021 to ensure that the one that you choose will work for you.