CIOs have a trove of structured data to use for analytics and machine learning, including data from ERPs, CRMs, and other SaaS tools. This dimensional data is often the starting ground for most data science work around sales, operations, and financials. 
However organizations can develop a significant competitive advantage by opening up their unstructured content to data scientists for analytics and machine learning. Unstructured data includes content buried in emails, intranets, collaboration platforms, content management systems (CMS), documents stored on file shares, PDF forms submitted by customers, service management platforms, social media sites, third-party websites, and other messy dark data sources.
It takes data scientists much more processing and wrangling to pull information from unstructured data sources. As such, they often leave this (valuable) data out of their analytics and machine learning models because of the added work and complexities. I'll lay out how it can be easier.
How CIOs Can Unlock Value From Unstructured Data Sources
I believe it's time for CIOs to revisit the importance of search in enterprise tech strategy. By centralizing search-as-a-service, CIOs can remove significant technical debt and reduce costs through consolidation. More importantly, there's a significant opportunity to deliver improved and consistent customer and employee experiences when search functions connect to a centralized and intelligent AI-enabled search platform.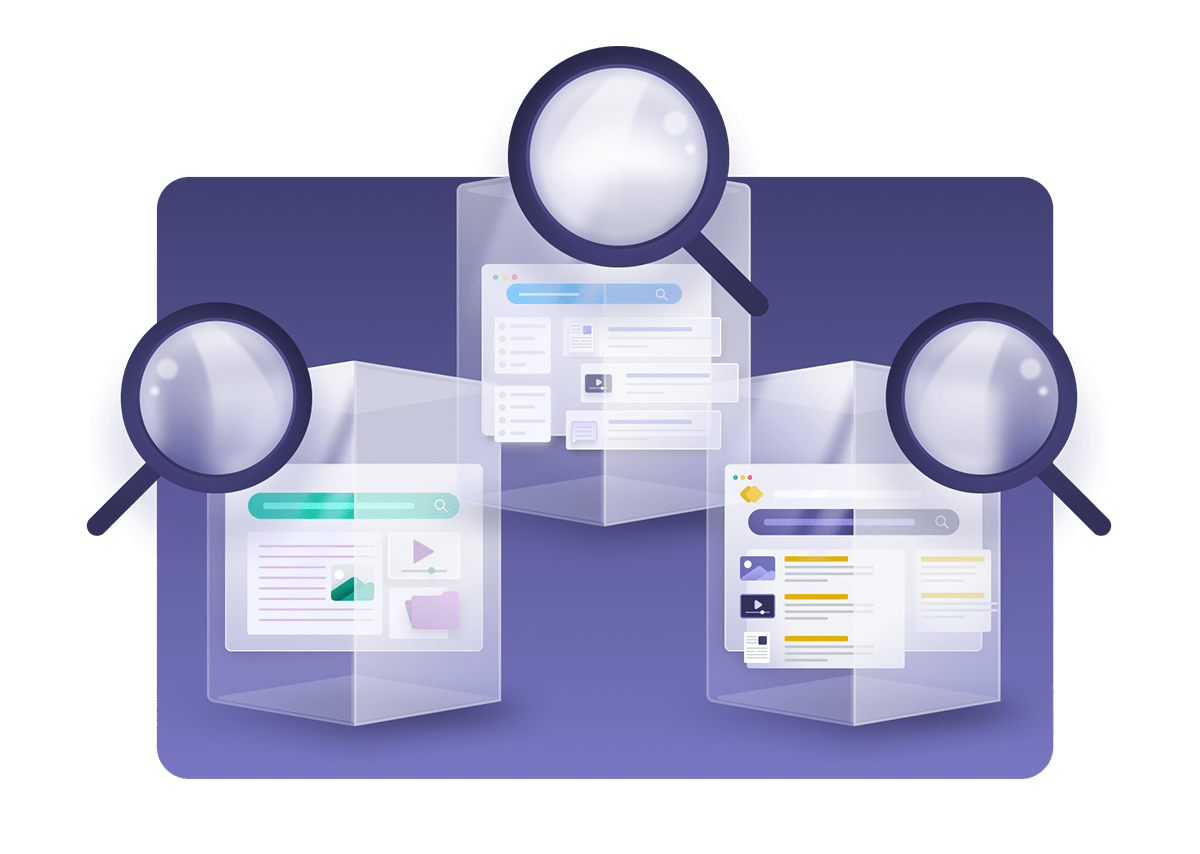 CIOs can drive collaboration between developers, marketers, innovators, and customer service and enable a digital transformation force multiplier. Establishing a search center of excellence with an AI-enabled search platform improves customer and employee experiences using capabilities such as ML-enabled search result ranking, recommendation engines, and natural language querying.  
Data scientists are another group to add to the above collaboration because they can tap into a search platform as a new data source with access to unstructured content. Data scientists can already pull raw information from data lakes and query data warehouses, but when there's an intelligent search platform available, they can use natural language queries to extend their analytics, visualizations, and machine learning models.
How CIOs Can Make Content Analytics Easy
A second part of unlocking value from unstructured data sources is collecting usage events, enabling content analytics, promoting content discovery, and providing feedback to improve machine learning algorithms.
Content analytics refers to collecting a full context on who, when, and where end-users perform a search, along with their actions and behaviors afterward. The analytics automates a feedback loop that improves relevancy, recommendation, and personalization capabilities. It can also be used for discovery and aid content creators on what questions end-users ask, what content they consume, and what actions lead to desired business outcomes.
Content analytics can be harder to implement when the content and search are in one platform while usage data is captured on a different platform. A dev team needs a lot more direction to ensure the analytics captures all the metadata around search events and then needs to implement the feedback loop by integrating the analaytics data into the search platform.
CIOs can simplify this when data, search, and usage analytics are in one platform. It removes a lot of the data plumbing and enables development teams to focus on customizing usage data collection, developing dashboards, and improving the machine learning models.
How Data Scientists Improve Analytics and Machine Learning With Unstructured Data
While processing unstructured data sources may be challenging and time-consuming for data scientists, CIOs and chief data officers can provide an intelligent search platform to open up these data sources for a wide range of use cases. Unstructured data can be used to develop intelligence in several areas:
Focus Area
Unstructured Data Sources
Analytics and ML Model Opportunities
Customer journeys

Rich metadata on customer click patterns while on web and mobile sites
CMS and  ecommerce platforms
Context from social media and other public information sources

Dynamic customer segmentation
Persona definition
Behavior analytics

Marketing experiments

Full text from CMS, ecommerce, and customer support platforms
Social media profiles
Marketing automation platforms 

SEM, including keyword analytics and ad design
Pricing models, offers, and discounts
Recommendations
Customer churn analytics
Personalization and content marketing

Employee experiences

Document repositories (Box, DropBox, Google Drive, One Drive)
Intranets (Drupal, WordPress, Sitecore)
Collaboration tools (Sharepoint, Workplace, Jive, Jira, Github, Confluence, Microsoft Teams, Slack)
Video conference transcriptions (Zoom, Webex, Google Workspace)
Workflow platforms (Workday, Salesforce, Microsoft Dynamics)
Learning platforms (Cornerstone, LinkedIn Learning)

Employee sentiment analysis
Content categorization and taxonomy development
Employee network analysis and team formulation
Performance management, career development, learning analytics
Employee satisfaction (ESat) analytics
Work-life and benefits analysis

Customer Support

Support tickets (ServiceNow, Zendesk)
Call center logs
Chatbots
Surveys and feedback forms
CMS and ecommerce platforms

CSat and feedback analytics
Problem-type discovery
Recommendations for solving common customer issues
Chatbot improvements
Upsell recommendations
How to Get Started With Unstructured Content Analytics
CIOs and CDOs should review my recent white paper that details the collaboration, financial, and compliance benefits of centralizing AI-enabled search experiences. To evaluate the opportunities in using AI search and analytics, consider the following steps:
Audit the list of platforms, SaaS, and tools storing unstructured data.
Inventory the list of analytics and machine learning models already in production and in development.
Capture where data scientists have already developed code for capturing and cleaning unstructured data; a potential source of technical debt and cost reduction.
Brainstorm potential benefits of using unstructured data in existing data science programs and identify new opportunities.
Identify proof of concepts to integrate unstructured data sources into an AI-enabled search platform. Review data quality, test hypotheses, and evaluate the low-hanging data science opportunities.
Want some examples of where AI-enable search and analytics can yield significant benefits? Check out these seven turnoffs that make shoppers abandon you and how to use a search usage analytics database.
While your competitors focus on the analytics from structured data sources, CIOs can enable leapfrogging them by helping data scientists tap into unstructured data sources while delivering AI-enabled search experiences to customers and employees.