We asked five business-to-business (B2B) ecommerce experts to talk about the changing B2B buyer — what's driving their changing expectations, and how that is impacting B2B sites.
Overwhelmingly they pointed to three main drivers. First, the consumerization of B2B — meaning — the best consumer sites have trained B2B buyers to want a very different buying experience. Secondly, the growing cohort of digital natives prefer technology and seeking information on their own. Third, and the juggernaut that is Amazon with its B2B marketplace in presenting an alternative B2B buying universe.
They point out some of the glaring deficiencies that include online search, personalization, overall design, and, accepting that what you have done is no longer good enough.
Digital Natives Are Setting Expectations
Thomas John: Commerce National Practice Lead, Rightpoint Consulting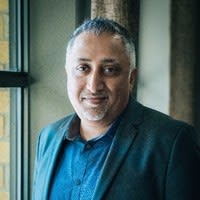 It has been a long-standing debate among businesses as to how buyers buy in the terms of B2B and B2C scenarios. A purchase process or lifecycle for enterprise software is very different from a consumer shopping for a mountain bike — or that has been the popular sentiment, anyway.
The evolution of both our buying habits and technology has set forward a new expectation of the B2B Buyer. The two biggest areas where we have seen the shift in makeup of a B2B buyer has been in technology and the demographics shift that has introduced a large majority of digital natives (aka millennials) into various research and buying roles.
The rapid pace at which technology has reshaped our lives and digital interaction expectations, has provided us with new levels of connectivity and convenience. Consumers recognized the value of the connectivity and convenience that mobile technology offered and were quick to take advantage of it. B2B might have gotten a later start but are quickly closing the gap in this area. The frustrations of buyers start to boil over when information needed for research to support their buying process is not readily discovered in their search process.
Being fluent in traversing the vast data fields of the internet, these digital natives are able to pull all of the information they need on your brand, whether it's in the content you're publishing (press release, blogs, product information), or the content you're not (user generated content, competitor).
Interaction within your business site should be focused on how easily information can be searched and the information architecture that drives the discoverability of data. In dealing with this new breed of B2B buyers, businesses should continue to invest into capabilities around search, artificial intelligence and machine learning.
A few years ago, I was working with a Life Sciences business, whose customers were testing labs and universities. Since it was just as the demographics was shifting, the interaction or process of a veteran researcher vs. a junior researcher (digital native) were polar opposites in searching for product information. The veteran researcher was more apt to browse the catalog and even reference print catalog whereas the junior researcher was more of a power search user that used the site search capabilities to sift through the data of the product catalog.
The onslaught of various channels such as social media has opened additional ways for B2B buyers to research and buy products. Your modern day B2B buyer is acting like consumers — when shopping for vendors and solutions, they look at peer recommendations and review sites and social media more than they used to.
Meeting expectations of this user will yield good reviews, feedback, etc. The opposite is also true, when a B2B buyer feels dissatisfaction in either quality of content or experience, they are active and vocal in the online channels which can have a negative impact on your brand.
Amazon for Business Is Creating Urgency
Dale Traxler: Senior Director, Alliances, Coveo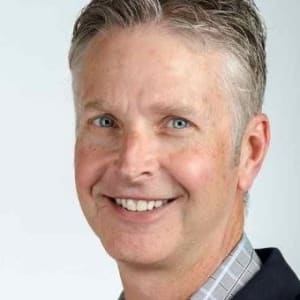 B2B buyers expect you to know who they are and what they buy and even when they buy it. They want a single place to aggregate critical information and a single way to search for information – be it product, transactional or service related.
Most B2B sites are dated before they launch. B2B clients don't have the staff to think about content strategies, experience design, or tailoring search to meet a customers needs. As a result, buyers get a one-size-fits-all experience that is frustrating to them – and they end up calling the customer service center and letting them do the heavy lifting.
Amazon for Business is an example of a single place with a good experience to purchase products for a wide portion of their business needs and possibly inventory needs.
Business buyers want to find things quickly. Sometimes they know a product number, sometimes what a product looks like, other times they want to search on their own product ID. They need to find replacement items quickly or look for complimentary products to sell. They may be looking for best selling items to add to their own inventory. Consider:
Restaurant looking for gluten free items.
HVAC repairman who is on-site and needs to order a replacement part for an item that is no longer made.
Retail buyer looking to add accessories or complimentary items to create an ensemble.
If they don't provide those things through search results, they may need to filter facets to find what they are looking for across a product catalog with thousands of skus, leading them to seek an alternative method of purchasing.
B2B Buyers Are People Too!
Justin Racine: Senior Commerce Consultant, Perficient Digital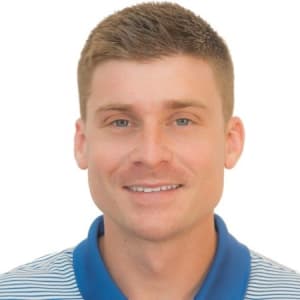 The first that comes to mind is that B2B buyers and users want buying experiences and journeys that are similar to other experiences in their own personal life. I'm not sure that this is a new ask, but I do believe it is being vocalized more and more by B2B users. Additionally, the 'new b2b buyer' wants more visibility and transparency into key site features and options. Things like real-time inventory and flexibility delivery options will continue to remain core asks, even after this covid-19 crisis is over.
Buyers get frustrated when expectations they have are not met through ecommerce experiences. Again, many B2B users' experiences are rooted in their B2C buying behavior history – which makes sense. These frustrations can be mitigated through building 'like' experiences but directing them towards B2B.
Exceptional site search is a perfect example of this. Google blazed the trail and customers' expectations are derived from this. We expect to type a question into Google, and that Google will know what we are trying to find. That's a lot to live up to within the B2B space. B2B companies need to focus on search because more and more companies are flowing into this channel to look for products.
If you look at the COVID19 crisis, users are trying to find products anywhere they can, I see this trend continuing. The last thing you want to do is attract a new customer to your site and not have them be able to find products because the search experience is less than acceptable.
If B2B companies can build greater search experiences that aligns to what their users see in their personal life, the results will be positive.
Customer Experience Matters
Neil Wixsom: Integration Architect, Appirio
Some of the trends we have seen on B2B companies are:
Deal velocity has become an increasingly important metric. Raising this is a primary goal.
Price optimization: are we selling the right thing to the customer at the right price.
Order accuracy: are we selling the right products (that are compatible) and what the customer really needs.
Buyers get frustrated with mispriced or inaccurate orders. If incompatible products are sent, it's very expensive to fix. The  customer opens a case, the agent tries to track down the issue, customer sends products back, company has to refill the order. All this costs time and money — and ultimately frustrates the customer.
By not meeting (or more accurately, exceeding) your customer expectations is the fastest way to lose them. It's way too easy now to find the same thing from someplace else. Your customer experience has to be compelling (or your products really cheap!) to drive continued usage from the same customer.
Intelligent search is a differentiator… something that makes you better than another vendor. Here's a personal B2C example that could easily be B2B.
Tried to buy a USB wireless charger for my brand-new Pixel 3 XL. Looked great, was cheap and would be on my doorstep in two days. Came in the mail only to find out that there is no wireless charging capability for the Pixel 3 XL, only works on the Pixel 4 (DOOH!). Would have been nice to have a little warning when I looked at the specs before I bought it that it's not compatible with Pixel 3 XL. Mistake was that I assumed any modern cell phone supported wireless charging. Now my son has a wireless charger for his Galaxy!
The Changing B2B Buyer
Eric Raarup: VP, Digital Experience & Commerce, RBA Consulting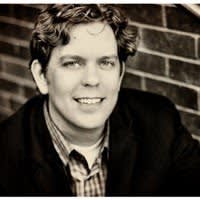 We have seen B2B companies be somewhat slow to adopt advancements in their digital experience solutions, particularly in industries such as manufacturing. It's not uncommon to hear veteran leaders say things such as, "We are a manufacturing company … not a software company. We get paid to make [insert product xyz]." While true, organizations that focus on B2B relationships can't ignore that behind the 'B' in B2B, is a collection of people who have been trained as consumers to navigate with their thumb and make quick buying decisions on their phone.
Look outside your industry for inspiration. Too often organizations look to industry peers to determine their next move. Unfortunately, this creates an echo chamber where leaders convince themselves that they don't need to do anything — since no one in their industry is doing it. B2B needs to look to advancements in industries such as retail and hospitality to get inspiration on what people as consumers want and more importantly expect.
Understand the difference between customer service and self-service. Since the products and services of B2B organizations are often complex, the impact of a well-designed digital experience that allows people to easily find information and make decisions is key to improving the overall customer experience. This can have payoff for both sides — the support or a customer service function — as well as customers seeking to be more self service.
Design with behaviors in mind. In both cases above, a well-designed experience needs to start with the premise that not all users are created equal. There are often multiple behavioral patterns that surface through user research. A popular technique when designing consumer-centric solutions is to create personas that represent clusters of behaviors. This approach can and should be applied in B2B scenarios as well, and can go a long way to breaking down assumptions and ultimately designing an intelligent experience that can support multiple personas.
The opportunity for B2B organizations is to surprise their customers with advancements in their digital experience that will truly leapfrog their industry competition and align to the patterns that most consumers have been 'trained' in already. Best place to start is to look in the mirror and ask yourself what the best consumer experience you've had online and how that might apply to your business.
Interested in learning more?
Contact us for a demo and review of how your site meets B2B buyers' changing expectations.