The current at-home coffee culture was shaped more than 30 years ago when Nestlé Nespresso USA introduced a unique way that people could become skilled at-home baristas and make the perfect cup of espresso whenever they wanted. Guillaume Le Cunff, the CEO of Nespresso, eloquently described the company's portioned coffee capsules as "creature comforts" that provide "a moment of pleasure, a moment to oneself." 
Le Cunff also noted that "Pushing the boundaries of fine coffee experiences is part of the Nespresso innovation." That innovation is evident today in the company's approach to creating long-term, rewarding customer experiences.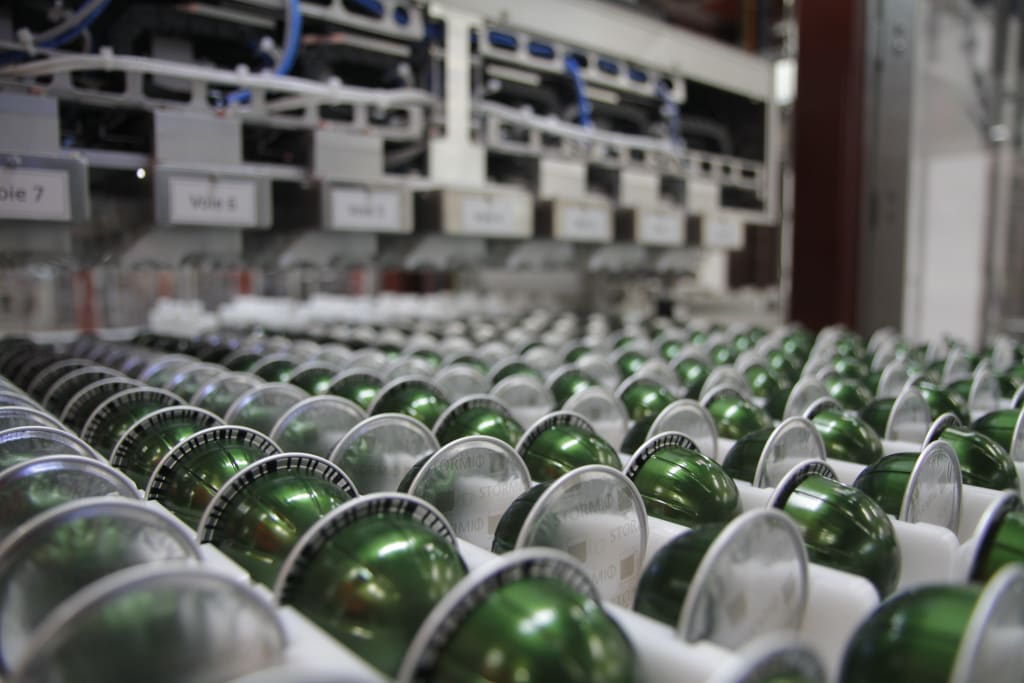 The First Sip of Nespresso's Brand: Understand Your Customer 
Innovation has never been more important to Nestlé USA, the parent company of Nespresso, than now. In its 2022 annual report, the company stated that the use of data and technology is an essential source of competitive advantage. That philosophy is driving Nestlé's ongoing data-driven transformation, which included the launch of an ecommerce acceleration initiative in 2021, and the goal to increase ecommerce performance and create a more seamless consumer experience in 2022. 
Today, this goal is being manifested within Nespresso through a powerful digital strategy, which is based on a desire to build direct, privileged relationships with its customers. According to a recent U.S. Chamber of Commerce article, Nespresso has always had a focus on understanding its customers and the evolution of that continues to keep its customers' needs as a core focus of doing business.
Through its website, the company anticipates these needs by offering a range of personalized services including next-day delivery, mobile apps for coffee ordering, and an exclusive loyalty program. When the company thinks about long-term loyalty, it recognizes that it starts with the very first interaction it has with customers — when they look to purchase a Nespresso machine.
From that point on, Nespresso is measuring how customers interact with the company and which of their actions correspond to strong lifetime value.
Transforming the Coffee Lover's Experience to Create Greater Value
Ian Bennett is the senior digital optimization and ecommerce operations specialist at Nespresso USA. As such, he is focused on the U.S. market, which is one of the largest, fastest areas of growth for the company. 
As part of the ecommerce team, he has the opportunity to help pilot and collaborate on new initiatives, specifically in the area of digital optimization. This includes developing end-to-end personalization strategies and use cases as well as owning multiple tools that power the company's website experience. 
Nespresso's drive for innovation is evident in Bennett's digital optimization work for the company. "We have a standard practice of closely watching digital and consumer trends to understand what is around the corner and how we can prepare to leverage technology best with our brand," Bennett said.  "What we do well is truly considering what new types of technology can enhance and elevate the consumer experience instead of chasing after every shiny object or new tool that exists."
Bennett added that spending time to holistically consider what Nespresso invests in, in terms of time and resources, makes sense for the company and its customers.  
Searching for the Right Blend to Maximize Customer Engagement 
Search is a big part of Nespresso's innovation journey. Its emphasis on this aligns with a 2023 Coveo survey of technology professionals, in which 84% of the respondents see high-quality search as being critical to powering digital transformation. 
The survey revealed that 92% of these organizations employ search analytics to drive improvement and enhance value in areas such as creating a better user digital journey, profiling user preferences and audience attributes and informing additional content needs.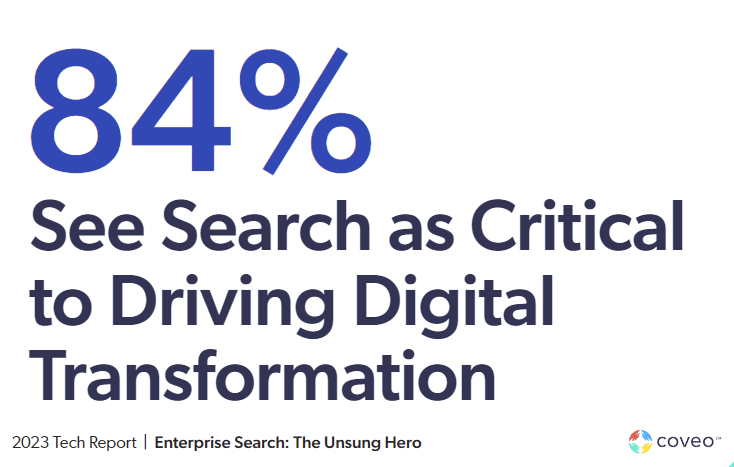 Nespresso is benefiting from its use of the SAP Commerce Cloud solution and Coveo's market-leading AI relevance platform that powers search, recommendations and personalized experiences. As an SAP partner that develops SAP Endorsed Apps, Coveo's platform improves customer experiences and boosts conversion and revenue. As users interact with Nespresso's storefront, the platform uses adaptive learning to enable personalized experiences. 
Currently, Coveo's AI search on Nespresso is live in 21 countries, in 14 different languages, with more to come in the upcoming months. As the Coveo Machine Learning models gather data from these markets, it is able to better predict and recommend relevant products for those markets.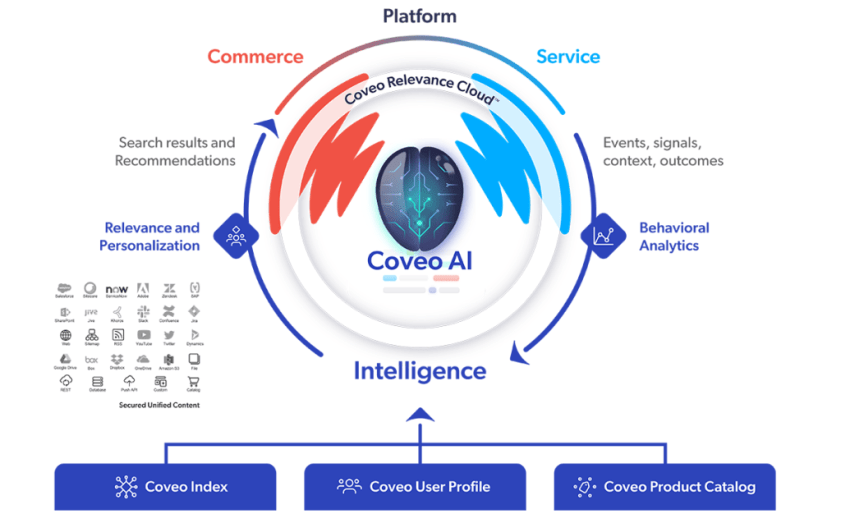 Nespresso can use Coveo's search analytics to learn useful insights into customer behavior across different cultures, which is helpful since Nespresso's consumer preferences differ widely across the globe.
"For Nespresso, Coveo is powering the search experience on our site in a powerful and impactful way," Bennet said. "We provide search for not only our product catalog but also relevant articles like recipe or machine assistance pages and our FAQs are searchable as well. These capabilities really help guide the customers no matter what the intent of their visits is."
Perfecting the Right Enticement for Customers' Tastes
The innovative use of search at Nespresso is just what customers need when they are searching for the optimal coffee experience. For instance, according to Bennett, customers who land on the Nespresso website with a specific intent — as opposed to the curiosity to browse and discover — have benefited greatly from the site's search capability. 
"Our customers can easily find products and information much more efficiently than scrolling categories or multiple menus and landing pages with our search," Bennett said. "We've also been able to leverage specific searches with customized messages, which makes us feel like we can provide the customer with the latest information and news at the right time and right place."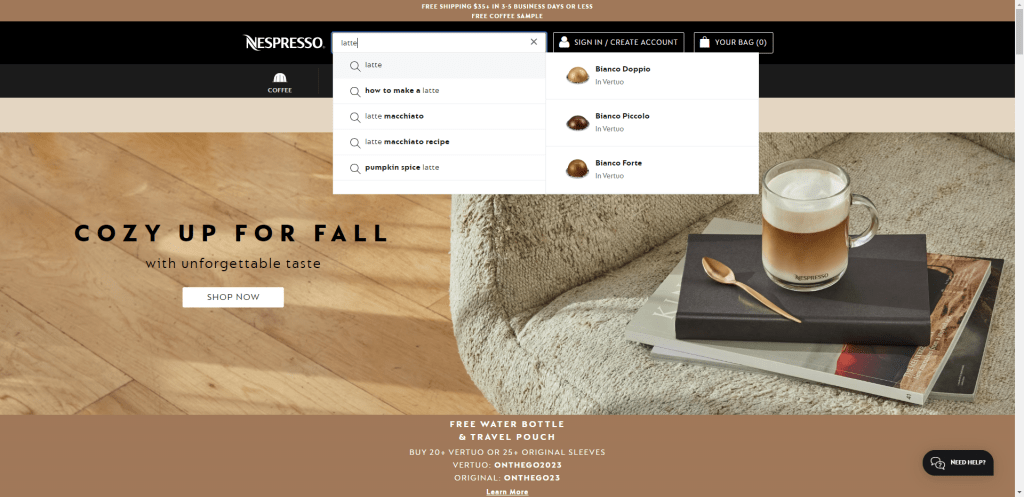 When customers started searching for iced coconut at the beginning of this past summer, Nespresso understood that the increased excitement for this annually offered coffee had begun. "Once those content searches started to climb, we added a playful but reassuring message such as 'Stay tuned for this summer's coffees and flavors' to acknowledge their interest and provide a teaser for what is to come."
Nespresso also nurtures customers when the company has a coffee range renovation, which may include changing some flavors.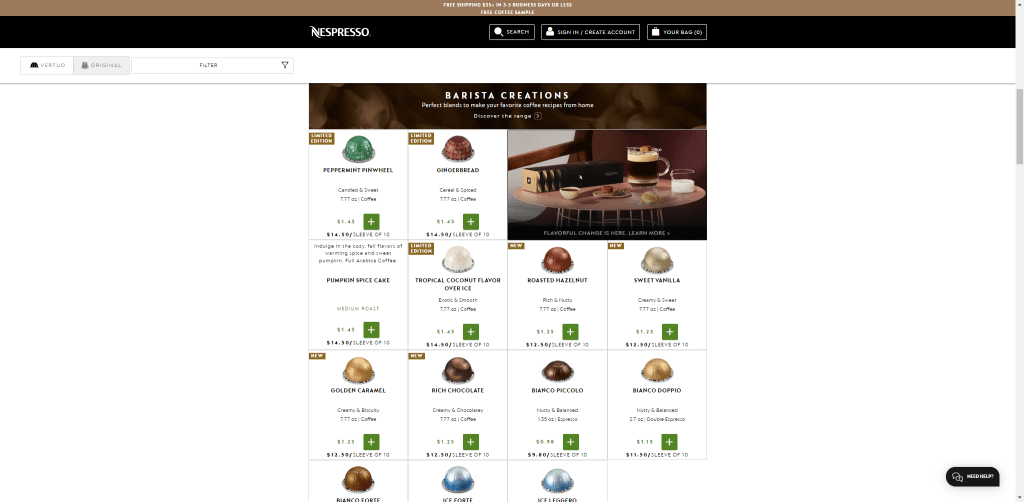 "We recently reformulated our flavored coffee ranges," Bennett noted, "and this impacted our very dedicated customer base for our milk-based, ice-based and flavor-based coffee. Through our tailored messages, we now have another tool to reinforce any product changes and make sure the customers are aware of them and what their new options are." 
Bennett went on to say, "If customers search for a previous flavor coffee through our search capabilities, they now get information on the new flavored coffee that replaces their old favorite. There is also a copy block explaining the change and drumming up excitement for the new flavor."
Brewing Up Better Insights into the Coffee Cravings of Customers 
Nespresso's search program is fulfilling one of Nestlé's stated goals in the 2022 annual report: "Nestlé creates value through a persistent focus on relevance, operational agility, and execution excellence." 
As noted by Bennett, not only is search benefiting the customers, but Nespresso also benefits instantly through customer searches. "We can directly take a peek into what our visitors' intents are when they come to our site and see results beyond the simple list of terms searched," Bennett said. "Sometimes, the results are surprising." 
For instance, Nespresso assumed that customers would use standard generic terms in their searches, but many customers searched on specific product names, which was unexpected.  
Composable Commerce
Find out how Nespresso did it with SAP and Coveo
Other interesting results include seeing one of the company's iced coffee accessories going viral on TikTok. The accessory became the top search term overnight, which allowed the company to quickly set up a related message. 
In addition, coffee recipes of the month often spike to the top search term. And finally, Nespresso tracks consistent trends of products and coffee attributes and uses that information to help inform merchandising techniques.
Nespresso is also planning on combining some of the null search result data with product marketing research so the company can better understand customer product desires on the website. Bennett believes this can help personalize the customers' search experiences and further enhance them with proper relevance and context for the users.  
What's the Next Great Flavor of Customer Experience for Nespresso? 
A key trend in ecommerce today is composable commerce, a modular, flexible and configurable approach to building and managing digital commerce solutions. The debate between composable commerce and headless ecommerce or the more traditional monolithic tech stack approach is something that Bennett and his team are seriously evaluating.   
"We are leaning into a composable ecommerce experience today as we reassess and evolve our technology architecture," Bennett said. "The composability approach for us as a global brand truly brings a market-to-market flexibility that allows us to decide what additional 'plugged in' tools work best for us."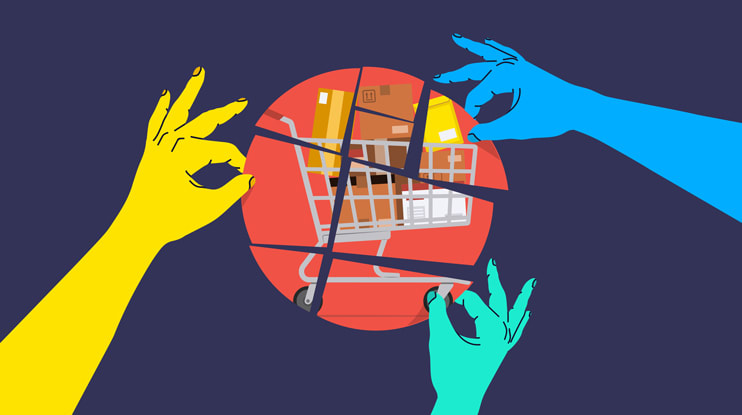 Bennett added that allowing each market to compose their local toolset enables the company to not be locked in and try to force a one-size-fits-all solution. "We know from experience that in many cases, one single solution doesn't necessarily work – especially within the ecommerce industry." 
In terms of evaluating these ecommerce options, above all, finding a technology that brings incremental value to Nespresso is key. Other key requirements include something usable by everyone, with efficient scalability for multiple markets – yet with flexibility for independent localization and optimizations. All of these are key to success and reaching the company's full digital optimization potential. 
Have Questions?
Get a demo