There is less than one month remaining until the kickoff of Sitecore Symposium 2019! Sitecore's goal is to enable the best in digital experiences for its users, never losing sight of human connections that underlie them. Coveo makes this mission possible by leveraging cutting-edge AI to deliver scalable, personalized website experiences that turn visitors into customers- no magic wand required. 
We are very excited for Symposium this year. It is the perfect opportunity for us to help you discover how you can drive next-level growth for your Sitecore website. We have added fantastic opportunities to the agenda and cannot wait for you to join us! Gaze into our crystal ball for a preview of the spellbinding days we have planned: 
Tuesday 12:35 p.m.- From Search to AI-Powered Relevance: Maximize the Value of Your Website
Accio relevance! This theatre session brings the Digital First and Customer Experience tracks together for an incredible learning opportunity. To get the most out of your website, it has become necessary to go beyond simple search and embrace full navigation driven by relevance and personalization. Machine Learning makes this possible by enabling the creation of tailored content pages and recommendations.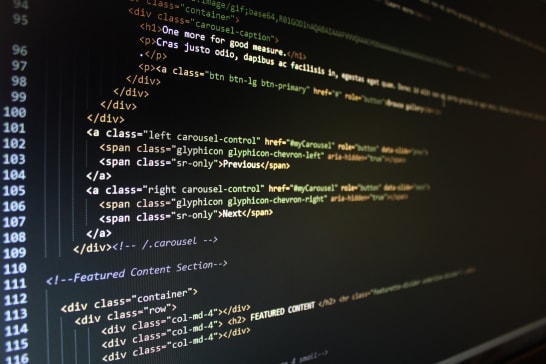 At this session, Coveo Solutions Architect Vincent Bernard will explore the true power of Machine Learning and illuminate how to extend relevance across your entire website. Be sure to join us to discover proven industry best practices for search and navigation that will help you boost your ROI and achieve new heights in digital experience. Remember, relevance can be found, even in the darkest of times, if one only remembers to turn on the Machine Learning.
Wednesday 10:30 a.m.- Delivering personalization to website visitors with powerful AI and analytics 
Colliers, the leading global real estate services and investment management company, and their partner XCentium will share how they used Sitecore and Coveo to build a more personalized website experience for their diverse muggle base. Both Drew Campbell (Manager, Business Applications, Colliers) and Aaron Bickle (Sitecore Architect, XCentium) will be present to discuss this collaboration. 
Originally, Colliers was focused on a single audience, but as it grew they recognized the need for more advanced functionalities to better understand each individual user. Actionable website analytics and powerful Machine Learning provided that understanding, allowing them to transfigure their website at a time of impressive growth. Come to this Digital First session to learn how you too can leave the mind reading to Coveo AI. 
Wednesday 11:35 a.m.- Delivering Relevant Website Experiences by Leveraging Analytics 
Formica, the world's leading manufacturer of high-pressure laminate, will be joining us for this Digital First session to share how they are using Sitecore, Coveo, and usage analytics to achieve transformative results that could astound even the greatest sorcerer. This includes redirecting sales leads, compensating for regional differences in product catalog and content as well as managing two separate go-to-market models on a global basis. 
Formica Digital Marketing Strategist Melissa Weickert and Coveo Customer Success Manager Andrew Dick will be joined by Jordan Dietrich, Director of Client Strategy at Horizontal Horizons, to explore the recent evolution of Formica's end-user experience- from leveraging Coveo and Sitecore to increasing personalization. Customers can now self-serve with less effort and the sales team can scale more effectively. Their experience is proof that it does not do to dwell on dreams of digital transformation and forget to act.
Thursday 10:45 a.m.- Coveo Search and Sitecore eCommerce 
This Experience Commerce session pulls back the invisibility cloak to provide an in-depth look at how Coveo's SaaS search product was integrated with a high-volume, multiple storefront Sitecore Commerce project. 
This process was not without its challenges! Coveo Solutions Architect Vincent Bernard and RBA Managing Principal Engineer Joe Koletar will examine how Azure Functions served as a key part of the solution to keep fluid product data in sync with search. Rapid, multi-faceted searches against over 100,000 products are now possible with synchronized inventories and machine learning recommendations. Prepare to be enchanted by the thrilling tale of how this crossover became a reality.  
Visit our Symposium website for all the magical details! Don't forget to meet with us so that we can get personal about personalization.