Consider this scenario: one customer goes to the HP website looking for a gaming laptop, another goes looking for printer paper. Does either person really care that PCs and Print are two separate divisions within HP? 
Not likely.
The same goes for the two people who engage the chatbot on Best Buy dot com. Even though one customer is looking for AirPods, the other business services, both people care about the same thing: finding what they need.
In this blog post, we'll detail the aspects of omnichannel customer service strategy that make these seamless experiences possible for the world's leading enterprises.
Understanding Omnichannel Customer Service
IBM describes omnichannel customer service as an environment in which customers can get "assistance and advice for customers across a seamless and integrated network of devices and touchpoints." 
On the other hand, Salesforce reminds us of the distinction between multichannel — multiple marketing and service channels working independently — and omnichannel — "when these channels intertwine and work with one another."
Both definitions are suitable. But we like to think of omnichannel customer service as the ability to deliver a highly relevant, consistent experience for every customers, no matter how, why, or when they decide to reach you — phone, live chat, self-service, or otherwise.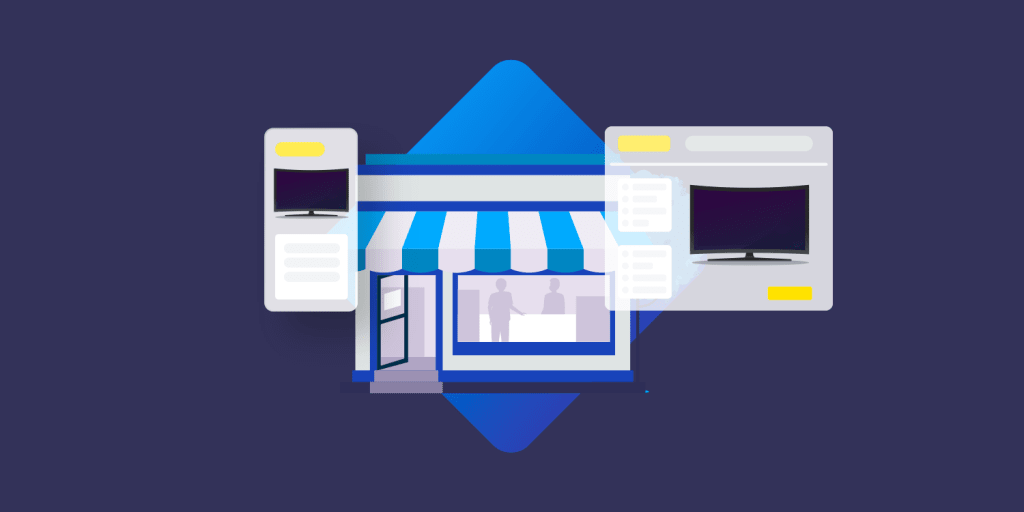 What are the Benefits of Omnichannel Customer Service?
As to why omnichannel customer experience is critical to digital strategy, the following data points make a compelling business case for investment in omnichannel solutions.
Omnichannel support increases customer satisfaction
Deliver on customer support and you can expect them to come back. Following a positive customer experience, a person is 3.5x more likely to make another purchase (Qualtrics, 2022 Global Consumer Trends). They're also more than 5x more likely to recommend your business to somebody else.
In fact, omnichannel communication can contribute to a customer choosing to patronize you in the first place. In a McKinsey & Company study of B2B buyers, for example, 33% of buyers considered a live chat option as a top-three requirement during the research stage of a purchase.
This extends beyond B2B into other sectors, such as retail. The Commerce trends 2023 report from Shopify found that "experiential value" is a crucial need for 82% of brands. This includes the seamless interweaving of digital and in-person experiences, an option to buy online and pick up/return in store (BOPIS), and excellent customer service from start to finish. 
It's great for business
A strong omnichannel customer experience does more than make customers happy. Omnichannel personalization has the potential to bump revenue 5 to 15% (McKinsey & Company). And immersive service experiences deliver positive ROI for 77% of business leaders (Zendesk).
On the other hand, a poor customer service experience can cost businesses 8% in revenue (XM Institute). And despite the demand for strong omnichannel support, 51% still struggle to keep pace with the changing demands of their buyers. Another 45% still struggle to meet the increasing demand for better post-sale services and support, and 29% face challenges meeting the demand for omnichannel sales engagement.
What can organizations do to break though?
Key Strategies of Omnichannel Customer Support
Clearly, omnichannel customer service best practices must be adapted to your use case. How you execute self-service in ecommerce, for example, might look different for supply chain vendors, or a finance brand.
Yet the lion's share of fundamental best practices apply to any industry. We've synthesized six of most important best practices here:
1. Map Your Customer Journey Based on Data
Between surveys and feedback, A/B testing, customer interviews, and search analytics alone, you have plenty of customer data at hand. Use this other data to build out comprehensive journey maps for different customer cohorts. 
Customer journey mapping will reveal, for example, the page paths of people who abandon the site, or leave without converting. It will also reveal the questions that customers ask — or the cases they open — after various touch points across the journey. 
If nothing else, journey mapping will show where your customer service strategy is failing to meet the expectations of an omnichannel experience.
2. Put Experiences Before Appearances
In 3 Reasons Why Your Omnichannel Strategy Is Failing, we explore the cost of overlooking customer intent and need. Ultimately, every interaction point should meet customer expectations with the same look and feel. Design and aesthetic, bells and whistles — these are typically less important.
What's more important is a personalized experience across the board. Take ecommerce, for instance: 63% of customers are influenced by personalized homepage recommendations and use search tools to make their purchase decisions. Make the first impression highly relevant, and you stand to drive better engagement.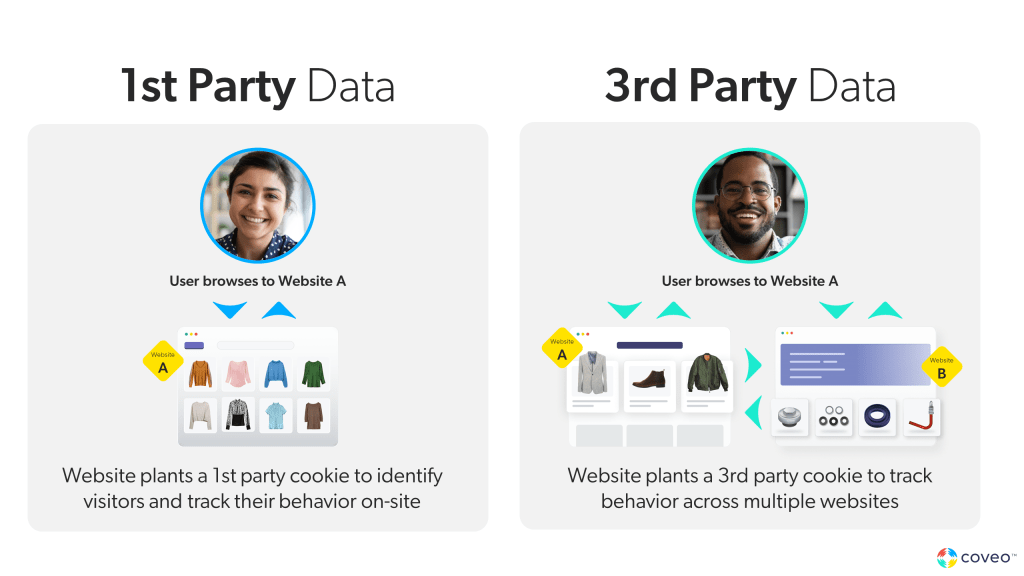 3. Optimize Your Customer Support for Mobile
There's billions of smartphone users worldwide, and nearly 60% of all web traffic is mobile. Fail to make mobile optimization part of your omnichannel strategy and risk creating friction for a considerable portion of your visitors. 
The common wisdom is to start with the mobile optimization of your website. But the truth is, leading organizations go well beyond that. They're testing and optimizing mobile experiences across every customer engagement touchpoint, from chatbots and search functionality, case submission forms and checkout flows. 
4. Make Your Self Service Option Great (But Pay Attention to Assisted Support, Too)
The data overwhelmingly suggests a strong shift in preference toward customer self-service. But the format in which that self-service is delivered, be it through an AI-powered chatbot or a site search, will vary from customer to customer. What's important is providing a consistent experience across and regardless of self-service channel. 
In addition, case deflection shouldn't be the end goal. There are some cases complex enough where human intervention is necessary. And sometimes your customers will just want to talk to a person. This is an opportunity for relationship building, so don't turn them away! The traditional phone call remains an important part of omnichannel customer service — neglect it, and you might miss issues that have customers walking out the door.
5. Set Up Your Customer Service Team for Success
Sales and customer service agents comprise a critical pillar of omnichannel customer service. They're on the frontline, helping to facilitate, troubleshoot, and find answers across multiple channels. As part of your omnichannel strategy, invest in making them as proficient as possible. 
In multichannel customer service, look to make the agent window as helpful and intuitive as possible. Typically, this means:
Everything a support agent needs in a "single pane of glass"
Up-to-date case and customer data
Real-time recommendations for likely customer issue solutions
In-the-flow processes for capturing, using, and updating knowledge
Unfortunately, many enterprises overlook their customer-facing employees when rolling out omnichannel communication solutions. But these employees are critical to omnichannel customer support, and without adequate training and tools, the entire experience will suffer.
6. Unify the Search Experience
This last strategy helps both customers and the contact center serving them. A unified search experience brings together and blends content from all available sources into a single index. It's faster than federated search and can bring relevance to nearly any channel.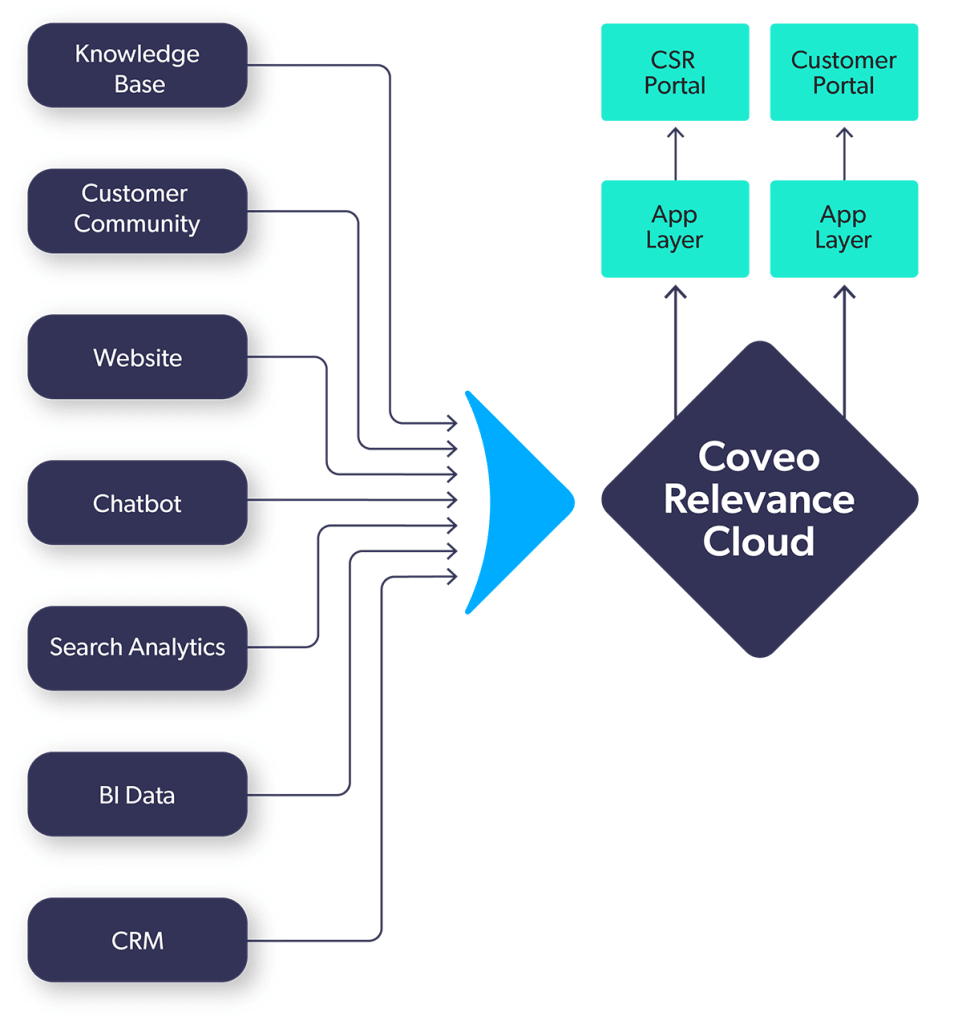 3 Omnichannel Customer Experience Examples with Coveo
Even the successful implementation of just one of the abovementioned strategies can lead to significant results. Take the following three omnichannel transformations, in which Coveo's enhanced search capabilities played a central role.
Streamline a Seamless Customer Experience: RingCentral and F5
In an Impact+ session, we learned how F5 and RingCentral — both Coveo clients — created omnichannel self-service experiences for their customers. From the outset, both organizations had a similar need: to provide a seamless, unified service experience across a growing number of channels. 
Not only were their customers demanding omnichannel, but companies in their space were competing on it. To execute this transformation to omnichannel customer experience, both companies followed a similar approach: 
Cultivate leadership buy-in: For example, F5 created a Search Center of Excellence to facilitate a collaborative approach to improving customer interaction, which galvanized executive buy-in.
Implement search enhancement: Both companies rolled out a unified index, AI-powered search recommendations, and advanced analytics and reporting.
Measure the right things: Both companies focused on scalable growth, the adoption of digital tools, search engine usage and queries, content usefulness, and case deflection to better understand customer expectations. 
Create a well-structured and comprehensive body of content: Make sure that customers and agents can find info in any channel (chatbot, website, or search engine).
The outcomes were notable. RingCentral saw near instantaneous improvements in click through rate, including a 300% uptick in view rate in under a year. F5 gained new and actionable insights into customer behavior, which informed the decision to unify organizational content to better meet customer needs.
Unifying Multiple Communication Channels: Caleres
Whereas RingCentral and F5 use cases focus more on enhancing customer loyalty through their support channel, the Caleres use case focuses on optimizing ecommerce experiences. To help with the digital transformation of 13 ecommerce experiences, Caleres brought in Coveo. 
This large-scale implementation was truly omnichannel, spanning everything from immersive website experiences, to behind-the-scenes merchandising for a complex catalog of shoes. With the help of the Coveo AI Relevance Platform, Caleres:
Increased conversion rates by 25%
Enhanced BOPIS
Optimized product discovery for 600,000+ SKUs 
The result is a far more immersive experience for customers across all of Caleres' web properties and channels. Read the full Caleres case study to learn more.
Ready to Build a Seamless Experience? Start With Your Customers and Employees
As the previous case studies illustrate, adopting an omnichannel solution can be daunting. In large organizations, the sheer complexity of "bringing it all together" requires careful planning and execution. Investments in people, processes, and technology can be extensive.
But great accomplishments are rarely achieved in a single bound. Successful omnichannel customer service typically begins with a routine inventory. What customer communication channels do we currently have? What channels do our customers find most important? And which business units, teams, and technologies must we consider as part of our overall approach?
Find out what matters to customers and employees first, and the rest will soon follow. 
Dig Deeper
Explore Coveo's cutting-edge solutions for omni channel personalization.