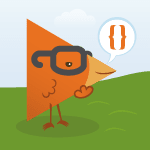 Good news for our technical and developer communities: Coveo recently launched Source @ Coveo, a blog dedicated to sharing technical information and insights, troubleshooting, and best practices to help you build exceptional search experiences. The blog includes a range of topics written by our expert Coveo team, including recent posts such as:
If you're looking for more topics, make sure to head over to the blog and peruse them all. Source @ Coveo is just one of the dynamic resources we've recently launched to help support our SI partner and developer communities. You can also find useful information on answers.coveo.com, an online technical community where partners and developers can share best practices and learn how to take full advantage of their Coveo solutions. If you have a question, make sure to post it there. We've also set up a dedicated Twitter account for technical news and updates, so make sure to follow us there too.
Supporting our partner and developer communities is a priority for us, especially with our recent GA release of Coveo for Sitecore – Free Edition. And better yet, more is to come! Make sure to check back often to learn about our new and upcoming technical resources we have planned.