The first ten of Coveo's Montreal office
It started with an idea to form a team of remarkable people. A group that would put the "extra" in extraordinary; a group that would define the next chapter of Coveo's history. We placed recruitment agents in all the right places, observing their work, notating their experience. The time came to create something of unimaginable scope. Fear not though, our recruitment agents performed rigorous tests to ensure this team would be adaptable, dynamic, and insightful. A perfect storm of talent ready to be unleashed at a moment's notice. This notion is no longer simply an idea. Coveo's highly anticipated expansion is happening right now in Montreal, Quebec. Ten innovative members of the Creative Hub have been hand-picked to lead Coveo into the future. You may be asking yourself, who are they? They are… THE INSIGHTERS.
Top Secret Insighter Profiles
What you're about to read has been temporarily declassified for your eyes only. Pulled from Coveo's confidential archives, these case files offer an exclusive peek behind the curtains of who The Insighters really are by exposing some of their fears, talents and accomplishments. These top secret facts prove that these metahumans, although powerful, are just like you and I. Please use this information wisely.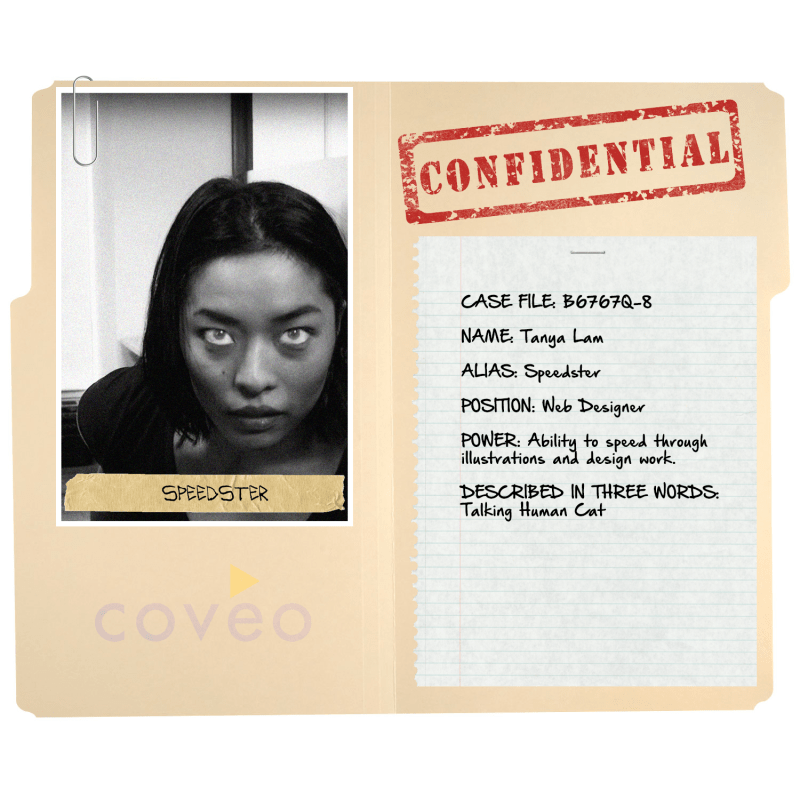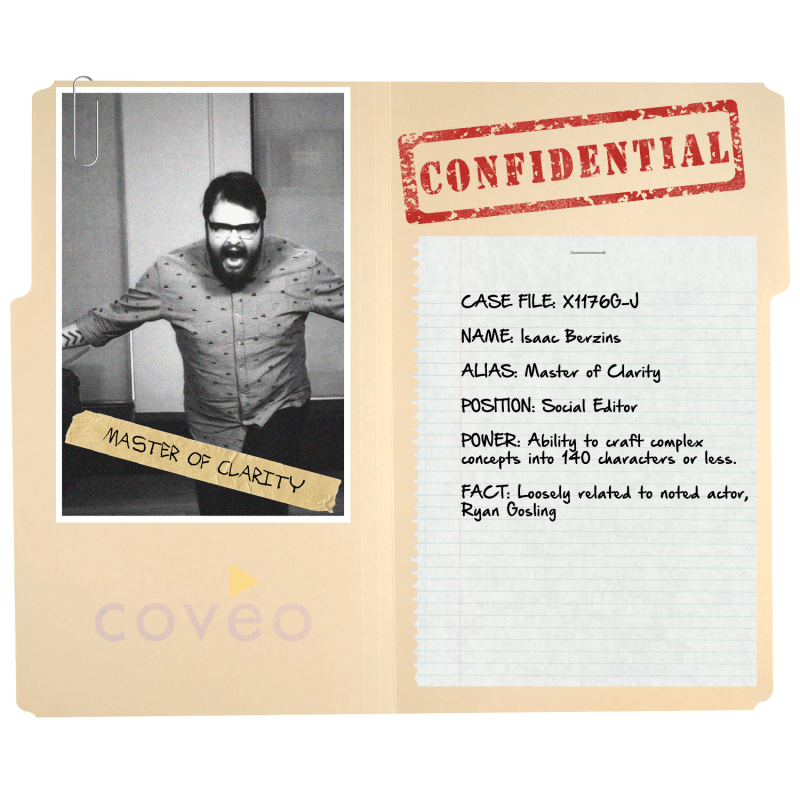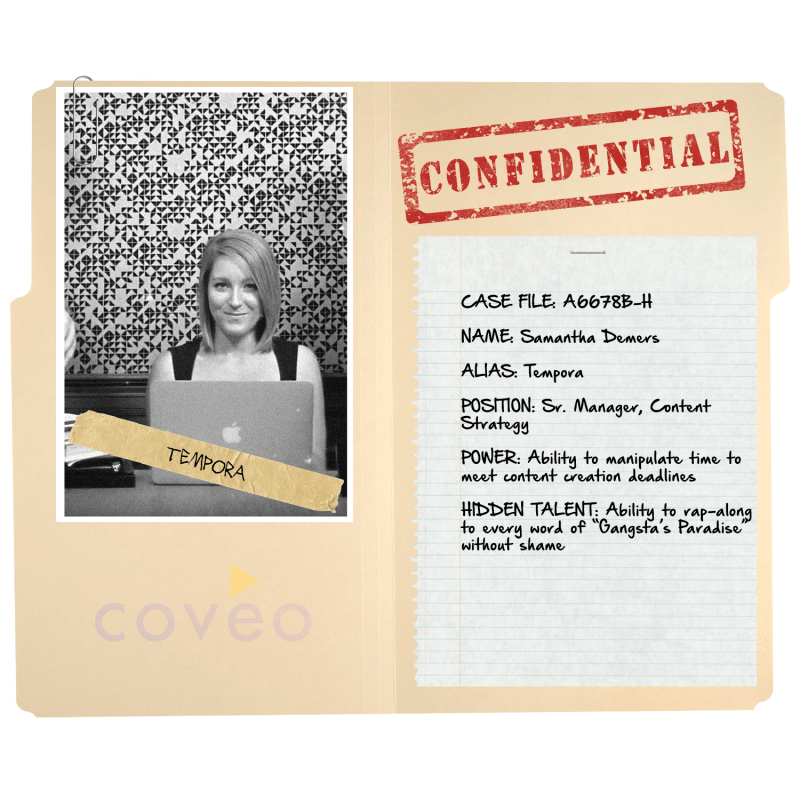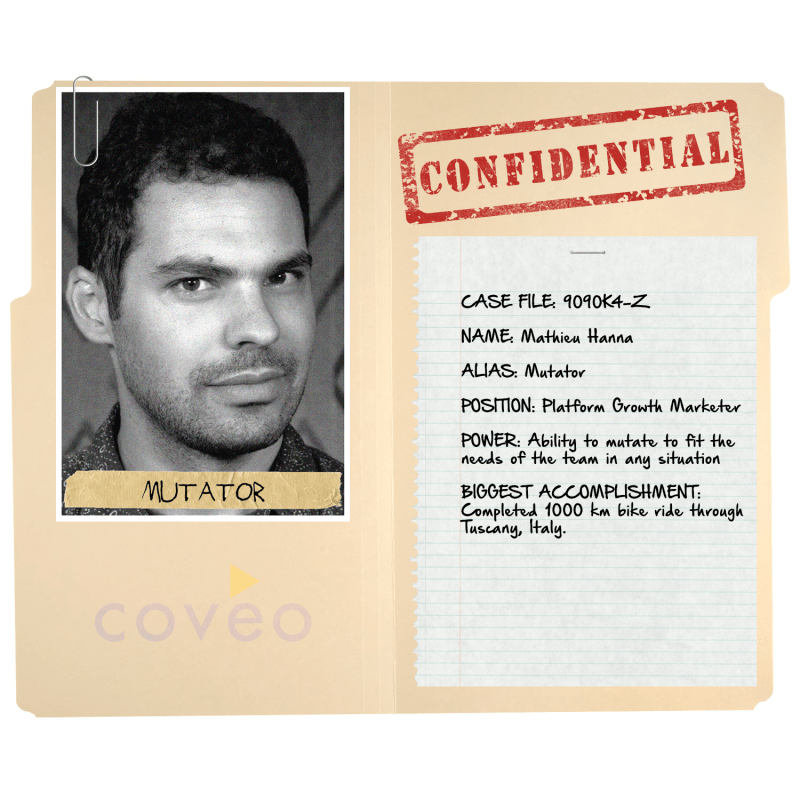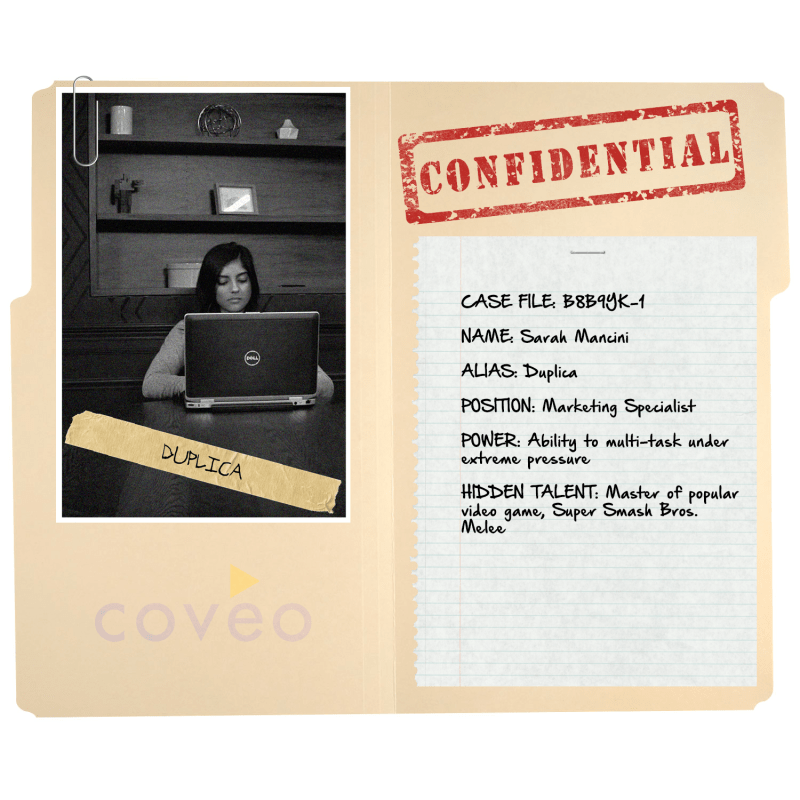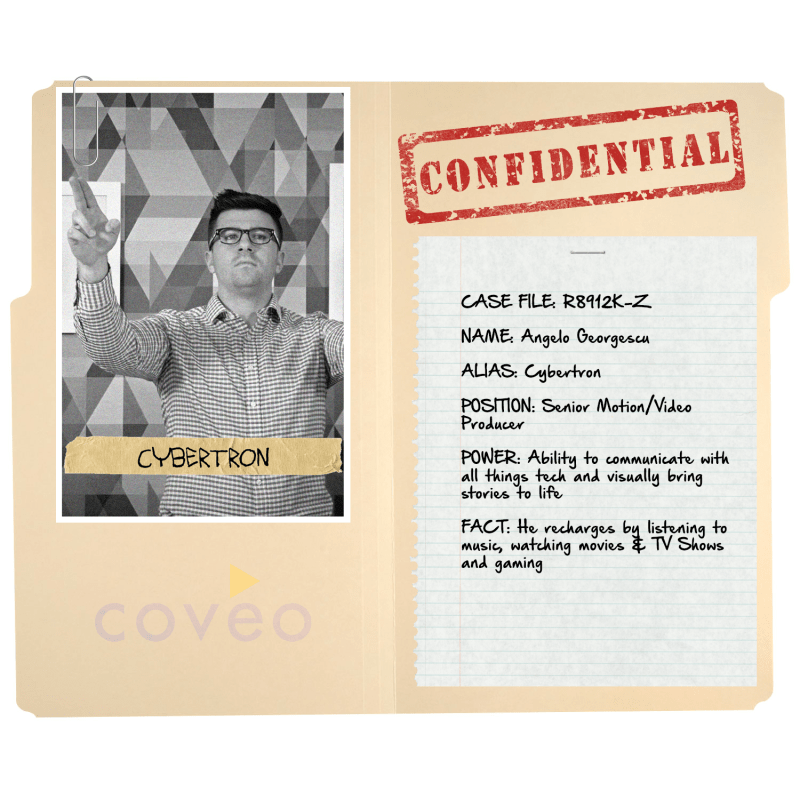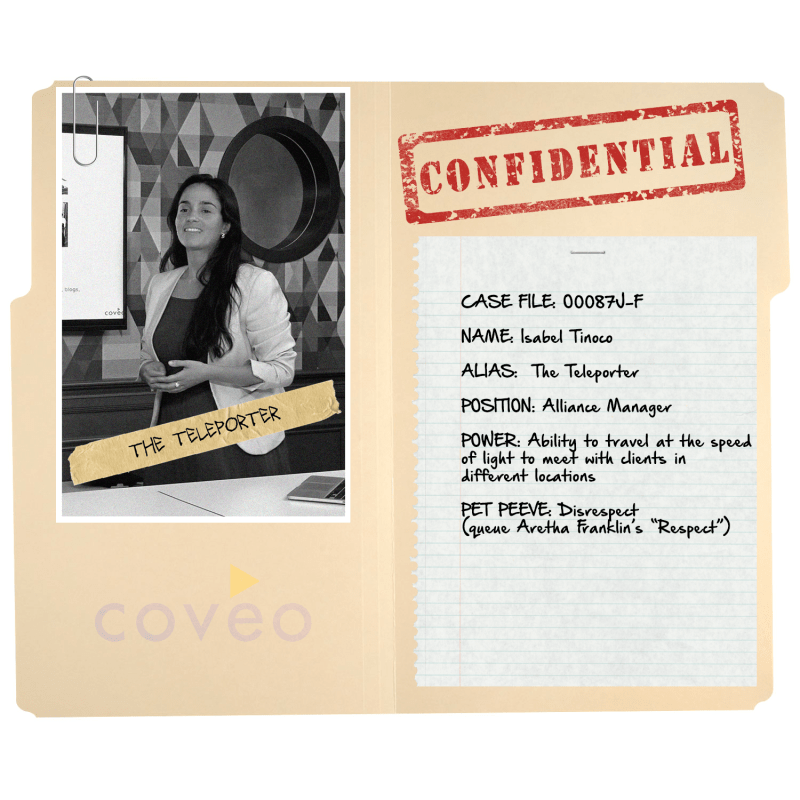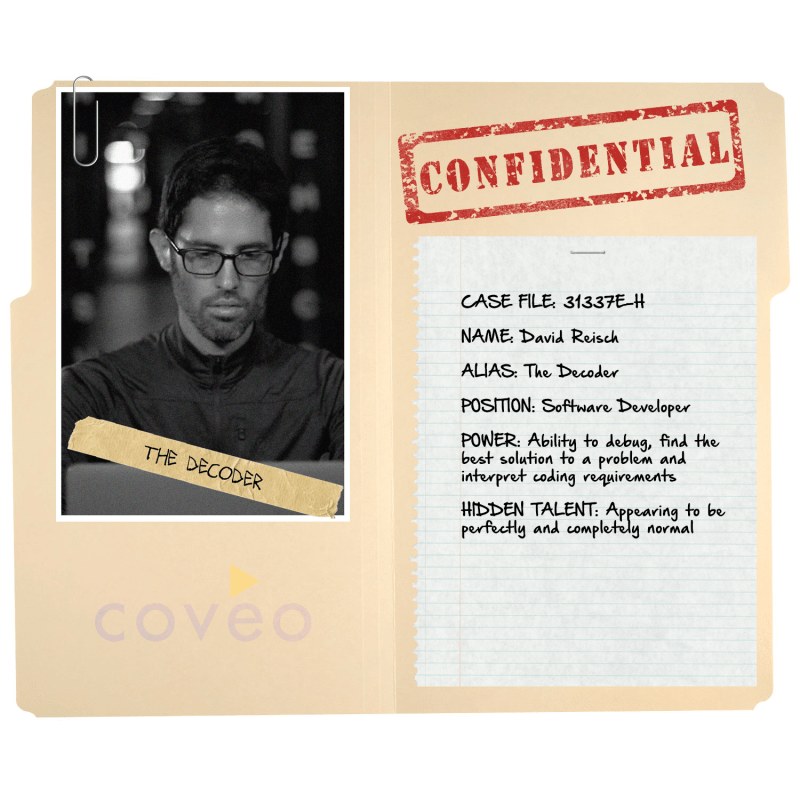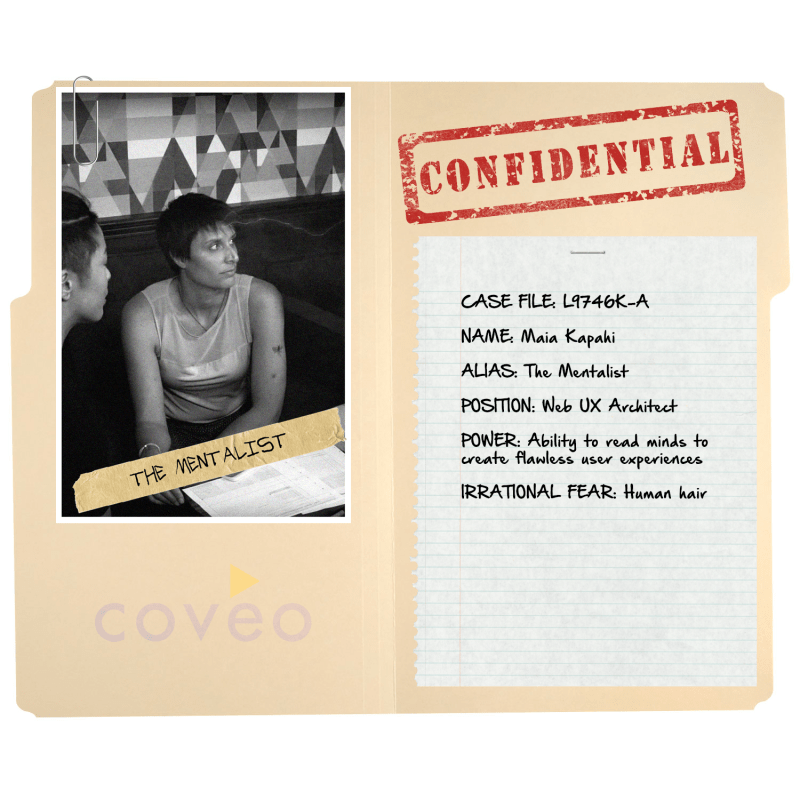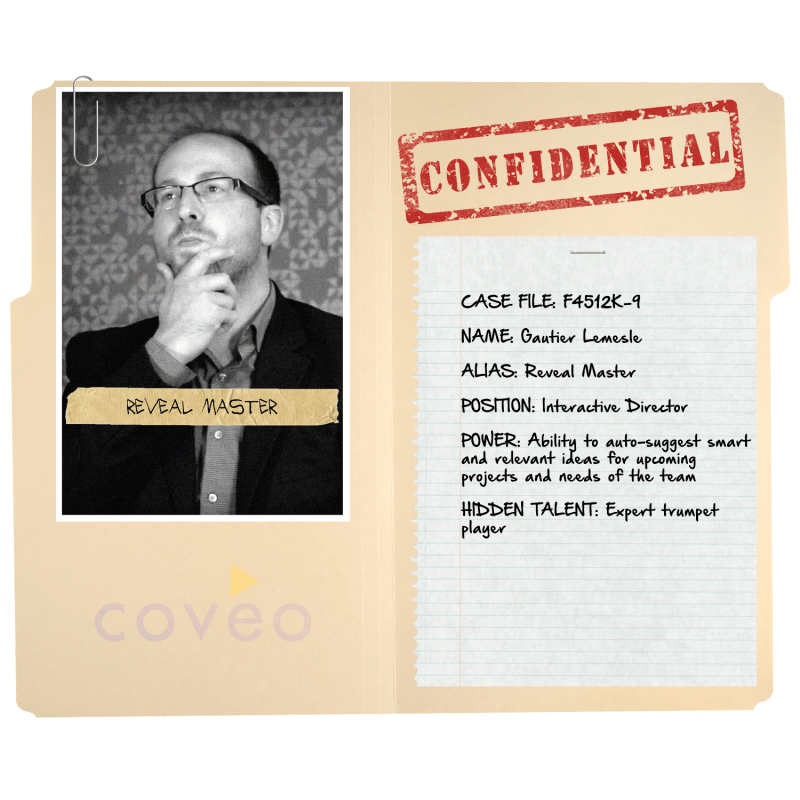 Despite their quirks, The Insighters are not be underestimated. Coveo has provided them thorough training and the tools to succeed, now it us up to them to do what they are best at; inform the world that Coveo is the solution for the best information, every time, everywhere. Destined for greatness, the Creative Hub will pave the path to success through trials and tribulations, and overcome monumental challenges! These ten are the first, but YOU could be the next. Join the effort, join the fight. Take on the world of Intelligent Insights with Coveo!