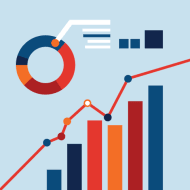 Two thirds of TSIA members recently reported using two or more knowledge management systems in the past several years. And, according to the TSIA's 2015 Global Technology Survey, 77% of support services organizations (technical support and call center operations) are planning to invest in new or additional knowledge management tools this year.
Since adoption of KM technology is high, it's safe to assume that many of these organizations are shopping to replace existing technology.
Why the ongoing cycle of rip & replace – and, what can be done about it?
Knowledge initiatives fail because of content quality and relevance
Most knowledge management projects get off to a successful start. But, if the program is limited to a single knowledgebase, without constant content updates and maintenance, that content grows stale. When agents or customers search a knowledgebase and find questionable content, they quickly lose trust in the system and look elsewhere for the answer.
Success requires addressing core issues
Before you decide on the next KM technology to invest in, know that long-term KM success lies in providing fresh content, optimizing relevance, and automating much of the process. And there are two key capabilities you need to do that:
#1 Unified search. Most large companies have thousands of pieces of content that could aid in customer support, if they were available: knowledge articles, solved cases, product manuals, documentation, release notes, design documents, videos, blogs, newsletters, customer-generated content in the community, and other service-related materials. And this information often resides outside the primary knowledgebase.
Unified search technology securely connects to all of the systems and sources where this case-resolving knowledge resides – both where your agents and customers know to look, and some places they might not always think of looking.
The technology can even automatically present relevant knowledge from this ecosystem to customers and employees alike, precisely at their point of need. precisely at their point of need. This means that case-preventing information can be offered to customers just as they start to create a new case on your community site, and highly-targeted, case-resolving content is recommended to agents based upon the details of their open case.
"Companies looking to improve customer self-service and optimize agent-assisted support should consider a unified search solution which delivers high-ROI and specifically addresses the KM challenges faced by service organizations today." – John Ragsdale, The State of Knowledge Management: 2014
#2 Intelligent analytics automates monitoring and helps you optimize your knowledge management system. Analytics have the power to scrutinize vast amounts of data to help you identify trends, gaps and anomalies in a way not possible with manual analysis:
Content gap analysis. Automatically identify topics and issues that your customers and/or employees are searching for, but for which there are no relevant articles or materials. Once you know that, you can invest in filling those gaps.
Knowledge usage analysis. Understanding how customers and agents search, navigate, and engage the knowledge resources available to them makes it possible to optimize and streamline that experience, deflect more cases, accelerate case resolution, and drive productivity.
Relevance analysis and tuning. Today's best analytics solutions enable managers to measure and tune the relevance of their knowledge management solution in a variety of ways: finding hidden, high-value content; identifying synonyms, and understanding how users explore so you can optimize how information is presented to them.
Coveo for Salesforce delivers unified search – connecting in real time to multiple data sources and presenting contextually relevant content to customers on their Salesforce Community, and agents in their Service cloud console. And it delivers intelligent analytics, to monitor and tune the performance of your KM program.
Want to learn more? Watch this demo webinar (skip ahead to 24:00 to see analytics in action), or contact a Coveo search and analytics expert for a one on one consultation.
Also, read TSIA's report, "Leveraging Analytics to Boost KM Success" to discover the crucial role analytics can play in the success of your support operations.