Of all the pressures a customer service agent faces on a daily basis, three cause the most damage: 
Wasting time looking for one answer in many different places
Repetitive manual input that's prime for automation
Lack of real-time insights about customer context
You know the scenario: a support case is opened and the contact center agent spends the first five minutes gathering information from the customer and their case. What the customer doesn't see is the agent swiveling between applications to find what they think is the most relevant information.
Contact center leadership sees it though, in the form of: 
Increased average handle times, time to resolution, and case abandonment
Decreased agent performance and customer satisfaction
Increased operational costs in the call center
In our last blog, we discussed how Insight Panels are a terrific remedy for these issues. We also explored six ways Insight Panels can fulfill the role of 'agent assist' throughout your company. 
In this article, we'll look at how you can lean on the Insight Panel's agent assist capabilities to equip your agents with the most relevant information in one interface. What follows is a closer look at high-level best practices for embedding Insight Panels directly into customer service applications, including Salesforce, Zendesk, and ServiceNow.  
The Key to a Better Agent Experience
Free Report: Customer Service Agent Relevance Report 2023
Elements of an Insight Panel Built for Agent Assist
First, let's define the elements of an insight panel:
Unified case-solving content 
Contextual signals
Machine learning
User profile service
Here's a more in-depth overview for each of those elements:
Unified Case-Solving Content
Make a list of all the applications that agents are moving in and out of. What's the content within each of those apps that's most important? 
Some examples of content types that agents might need include: 
Software bug tracker
Product documentation
Support videos
Knowledge articles
Internal wiki
Discussion forums
Slack threads 
The list goes on. But you have to understand the context around these searches if you want to create a unified search experience for agents—one search they can rely on to find answers, regardless of where that answer is stored. 
This is precisely how  automatic results work within the Insight Panel: those that have been helpful in a similar context are promoted.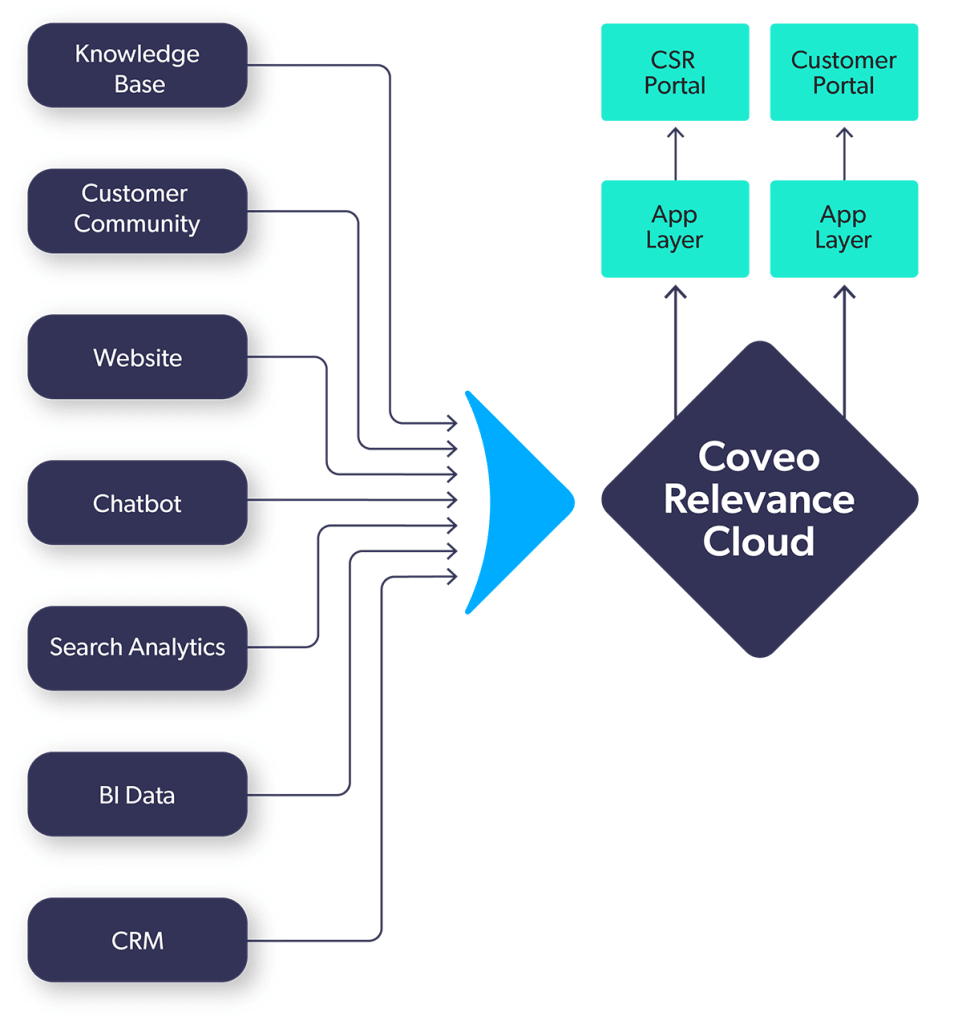 Contextual Signals
Contextual signals are a form of behavioral data that tells us what individuals have searched for, clicked on, or not clicked on. You can collect signals on customers as well as agents. For customers, we can see the journey they took right up to activating a customer service ticket.
The support (or service) request form is an important web-based support tool that is frequently overlooked. It is usually found under headers such as Contact Us, Contact Support, Submit a Ticket, or Create a Case. Often, it is a page with several fields for the frustrated and time-starved customer to input all their contact details, answer some questions, describe their issue, click submit, and begin the excruciating wait for help.
But content request forms don't have to represent a black hole. We recently looked at How to Measure and Improve Case Deflection With Your Support Request Form. Here are the key takeaways:
Present customers suggested solutions in real time, based on case info, right there on the case creation page
Integrate machine learning and artificial intelligence to enhance case deflection on the support form
Measure explicit case deflections in real dollars and cents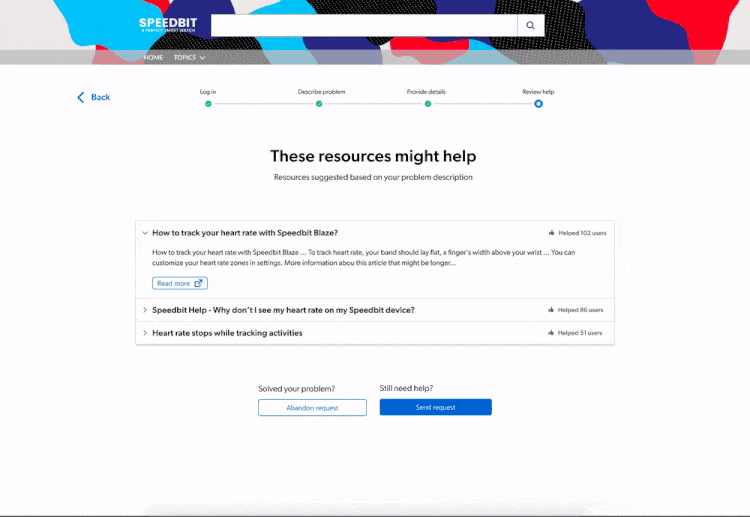 Machine Learning for Agent Assist
A more sophisticated way to support agent assistance is through ML-powered query suggestions (autocomplete, typeahead, etc.) and automatic relevance tuning (i.e., re-ranking). In the natural language space, an application extracts terms based on linguistic rules and word frequency.
In addition to traditional natural language processing (NLP) methods, including intelligent term detection (ITD), Coveo Machine Learning (Coveo ML) leverages vocabulary previously employed by end-users to search for content. This provides a more accurate picture of what's contextually relevant to the current end-user.
In the customer support space, people type in very long queries — too many to be keyword-driven. So many contact center leaders are instead relying on machine learning models to learn the conversational expressions, leverage contextual signals, and refine the queries automatically.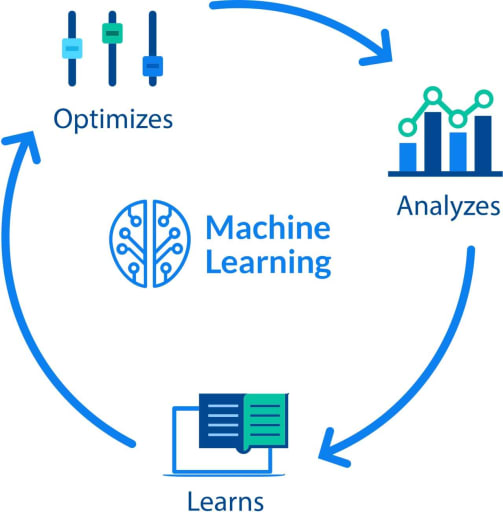 User Profile Service
The user profile service analyzes behavioral data to better understand user interests, preferences, and intents. It also automatically stitches together sessions of the same user across all devices. 
The user profile service is also used by the User Actions feature of the Insight Panel to view customer's activity across all search interfaces (IPX, Community, Website, Support Portal, etc.) and by ML models to add additional personalization to the output of the models. That is: 
Better query suggestions (including smart reply)
More accurately promoted documents
A far more personalized agent view 
As the models learn, both agent productivity and customer experience benefit tremendously. However, if agent assist is your priority, it's really important that the vendor you choose offers both historic and live (in-session) user profile services.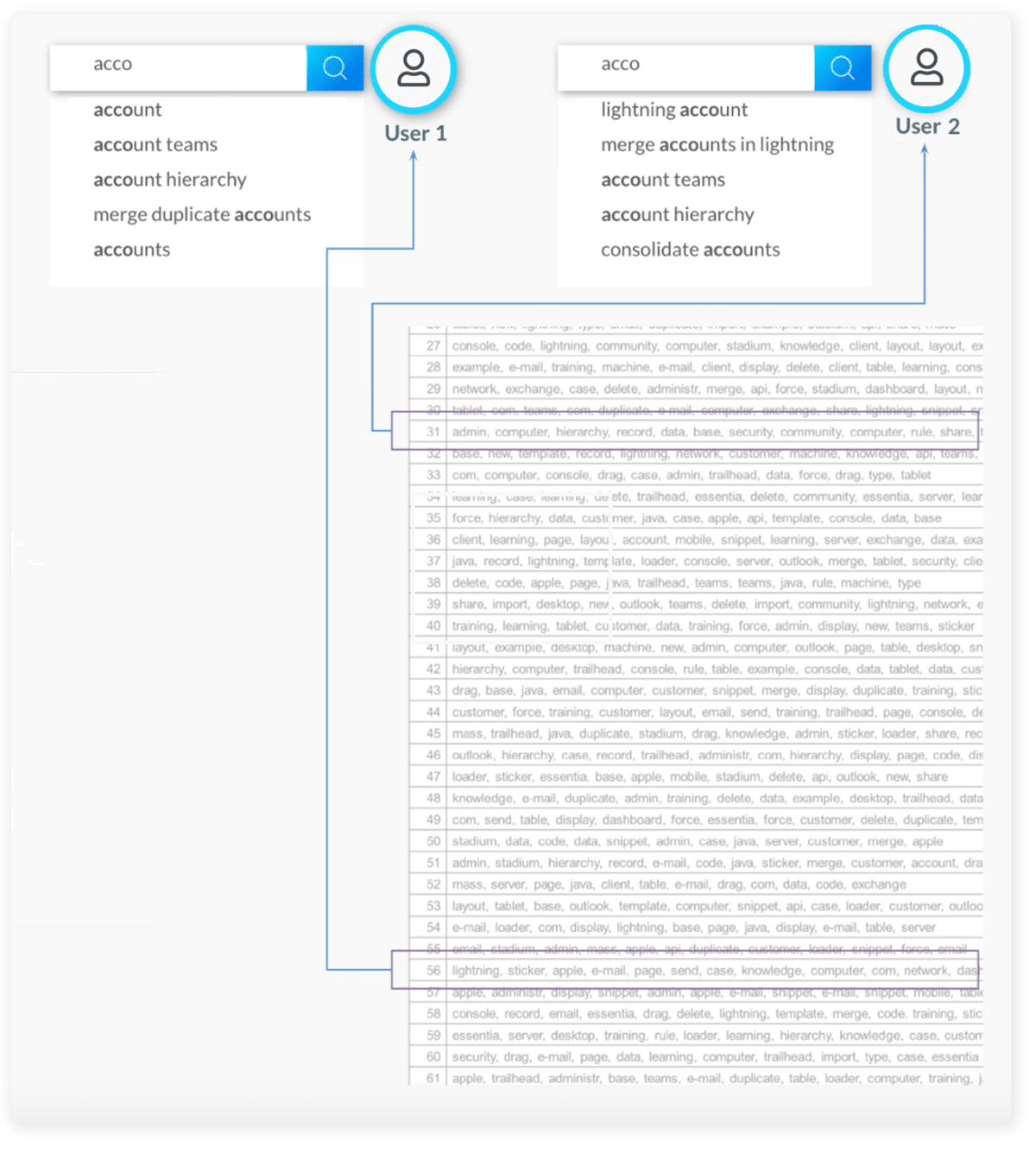 Coveo provides all of these services in its Relevance Platform and can natively embed search, recommendation, and personalization results within the context of leading support software like Salesforce, ServiceNow, and Zendesk.
Understanding Customer Case Context
As noted, everyone gets  frustrated  when an agent doesn't have each customer's context handy. Without understanding the true intent of the customer, a search through systems can only return general results. It falls on the agents to affirm with the customer which results are relevant — a manual back-and-forth process that simply takes too long.  
Instead, the agent can benefit from having an Insight Panel that has already captured the customer queries — and the customer's actual intent — and used that information to display suggestions for the agent in real-time. 
The agent is literally picking up right where the customer left off.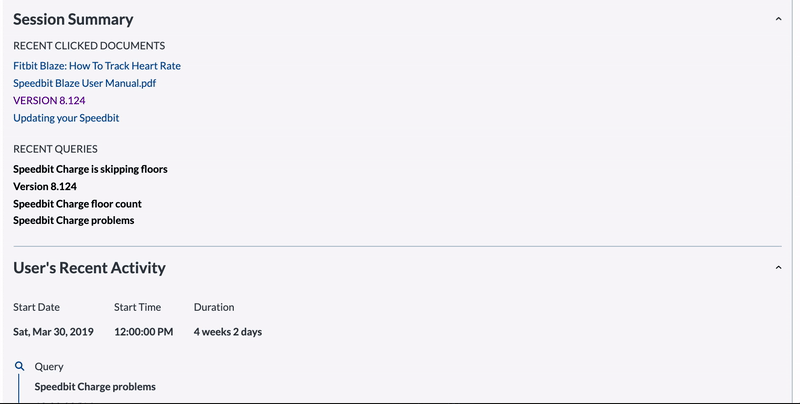 Assisting the Agent Workflow and Interface Controls
Besides understanding customer intent, Insight Panels are an elegant solution to the swivel chair problem. You've seen it before: a case comes in, and the agent switches to a new window, swivels to their neighbor in the next cubicle, or escalates the issue altogether. 
By building the Insight Panel directly into the support agent's workflow, you are able to reduce this constant navigation between windows and channels, further reducing agent errors and customer stress. For example, Coveo's out-of-the box solution lets you configure the Insight Panel with tabs and filters most important to your customers and agents. This allows you to group content together in ways that are logical for your customer service agents. 
Be sure to create simple and clear tab names to help users know what to find on each tab and how to leverage the content. Consider this example tab configuration: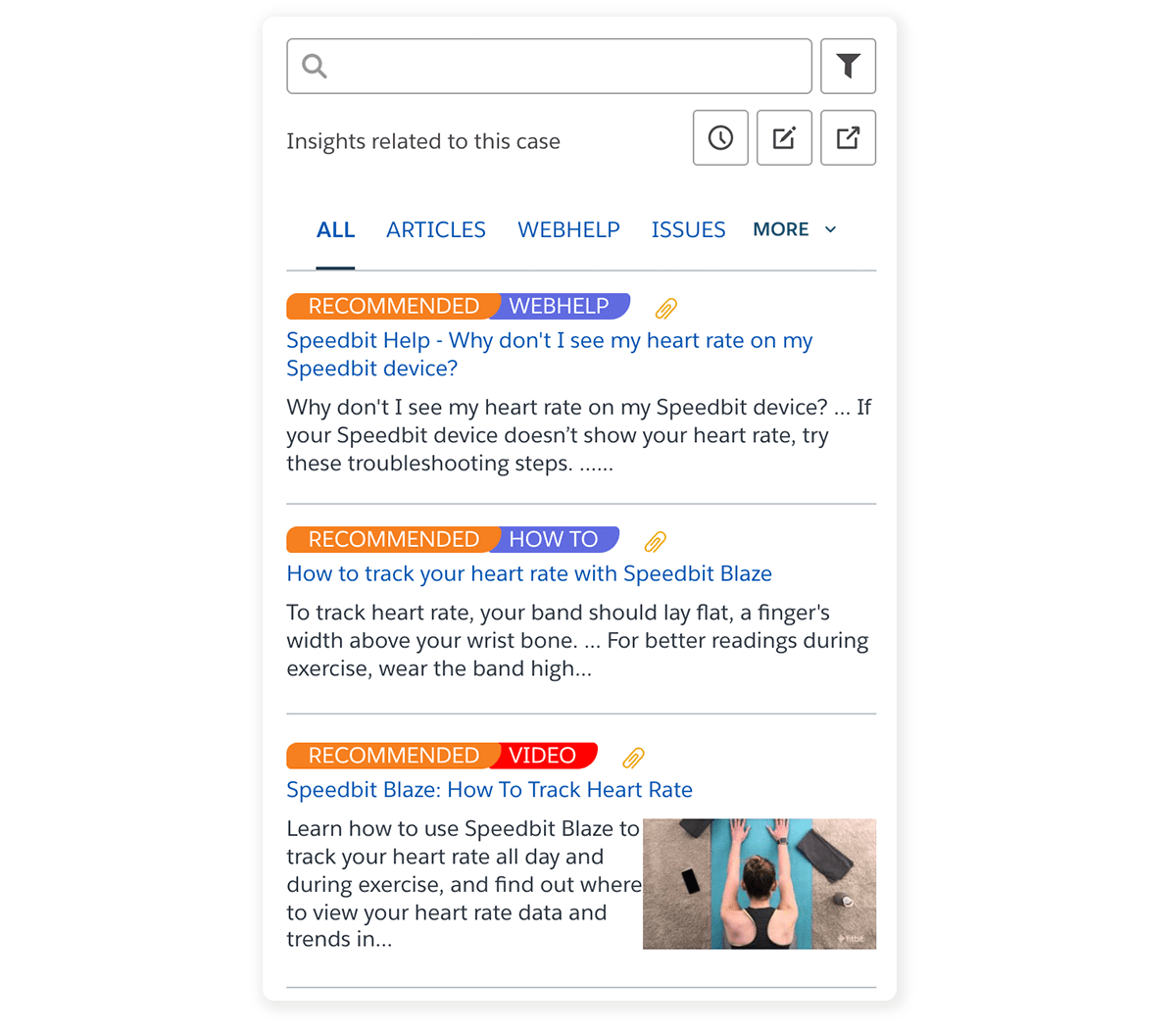 The tabs are labeled as types of content from their respective content sources (i.e., articles, webhelp, etc.). This can be as granular or broad as you like. It's a way for the administrator to choose how information can be accessed—either unified (ALL) or by individual collections. 
Since the customer had to open a case, we know that this content did not solve their issue. Knowing this helps the system tune for self-service relevance. Additionally, it allows the agent to understand the steps the customer has already taken, providing the agent with the ability to point the customer to self-service options they might have otherwise missed.
Here's what that looks like for from the agent's point of view:

This agent assist design can include result actions. For example, the panel enables agents to:
Attach items to cases
Email links
Post items to a feed
Copy the document link
These quick actions allow the agent to maneuver through the conversation and avoid copy/paste and cross-window navigation.
In a word, intuitive and timely agent assistance.
Be True to Agent Experience. Stay Committed to Customer Experience.
Remember: The key to creating an effective Insight Panel is understanding the agent's workflow. Every implementation of agent assist technology is different. Coveo provides the tools to configure the agent panel to assist the workflow, speeding up adoption. Rather than changing the workflow to adhere to an experience, our philosophy is to adapt the experience to the agent's workflow. 
Coveo doesn't want to deliver just a "search experience"—we want to build search that helps agents stay in the flow of work.
Which is always good news for customer experience.
Dig Deeper
Wondering how you can improve your customer service KPIs? Learn from what's been successful for others—in our How to Make Customer Service KPIs Soar ebook.
5 relevance secrets
Ebook: How to Make Customer Service KPIs Soar