Customer-centric businesses have invested substantially in self-service technologies and content to deliver great customer experiences. Chatbots, virtual agents, community forums, multi-channel service options, and knowledge bases powered by machine learning give customers endless options to seek help on their own and get answers instantly.  
But a simple request form is a key player in truly understanding and serving the customer.  
 Service/Support Request Form for Case Deflection
The support (or service) request form is an important web-based support tool that is frequently overlooked. It is usually found under the header Contact Us, Contact Support, Submit a Ticket or Create a Case. 
Often, it is a page with several fields for the frustrated and time-starved customer to input all their contact details, answer some questions, describe their issue, click submit, and begin the excruciating wait for help. The number of thumbs down for the company's self-service resources adds up with each submitted form or case created. Over at the call center, caseloads for assisted support go up.
But content request forms don't have to represent a black hole. In reality, it has as much potential to aid successful case deflection as chatbots and virtual agents. Here's how:
Understanding the Events of Self-Service and Deflection
Customer self-service success is the rate at which customers are able to complete their desired outcome themselves on your support portal. This behavior does not always mean that a case creation or a call into the contact center was avoided. In short, self-service success is the broader concept from which customers are able to find answers or information on their own.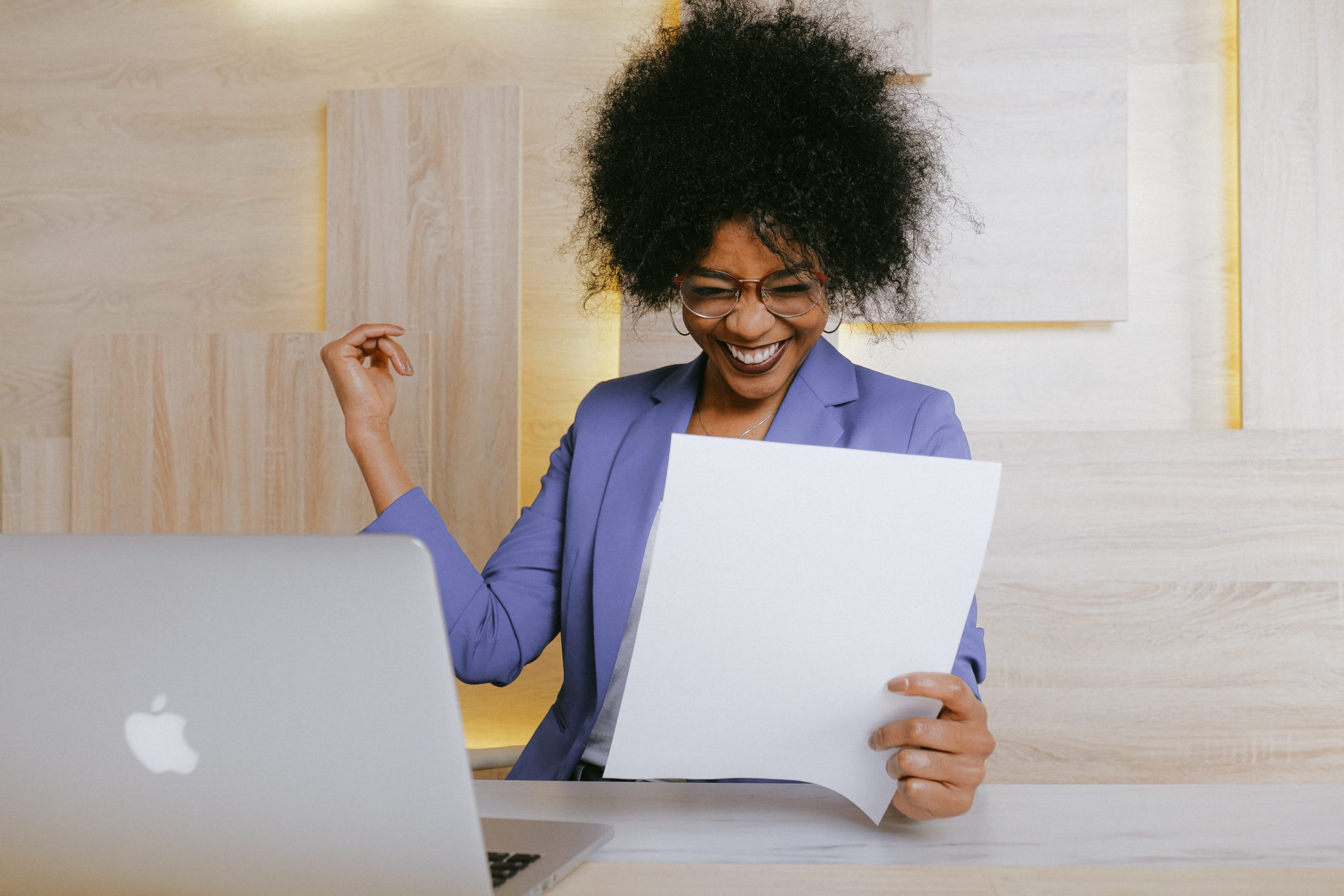 Case deflection only considers the interactions during which a customer intended to submit a ticket. Case deflection rate is the frequency at which customers are able to find answers on their own to issues that they would have otherwise called support for. Essentially, they were about to submit a case or call you, but resources or content made available to them eliminated the need for live customer service assistance. In other words, the case creation was successfully deflected.
How to measure the different types of case deflection signals

"Not everything that counts can be counted, and not everything that can be counted counts.''
–  A. Einstein
But we are not mindreaders, are we? How do you measure something that was about to happen, but didn't? The key lies within understanding and measuring the different case creation and case abandonment signals.
Assumed Signals
Looking at our different support channel trends can give us an idea if self-service success is moving in the right direction. We can look at the number of cases coming into the contact center and traffic and content consumption increases to the support site, and somewhat confidently assume that customers are being more successful at self-serving. But that does not give us a reliable and quantifiable view of case deflection, how they were deflected, and more importantly, how much money was saved.
Confirmed Signals

Historically, confirmed signals have been the only way for support organizations to reliably measure case deflection. And the only confirmed signal that was available to them was a post-session survey or automated question confirming resolution via self-help. But who answers those? (Hint: very, very few customers)
Explicit Deflection
A customer landing on the request form or starting to create a support ticket page indicates an intent to escalate an issue and create a case. One of the ways companies can control and increase those explicit deflections is by providing relevant content recommendations on the case creation page, based on the customer's intent and context.
Upskill Support Request Form Into Case Deflection Superhero
Integrating machine learning capabilities into your case creation page is key. As your customer types, AI works in the background to analyze the user's intent and automatically serves up relevant recommendations. This surfaces useful content that users might not have noticed because it was poorly categorized, buried in a discussion thread, or hidden in a lengthy knowledge base article.
If they click on one of your content recommendations and abort the case submission process, you can confidently say that you deflected their case.
For Salesforce, ServiceNow or Zendesk subscribers, you can implement this solution easily by adding a case deflection panel.
See how Fuze Boosted Case Deflection
Connecting Disparate Data for KCS at Fuze
Use Support Request Form to Measure Successful Case Deflection
There are a number of different techniques for measuring case deflection, each offering different perspectives of how well your self-service portal is doing.
Popular methods for measuring case deflection include post-session surveys or automated questions confirming resolution via self-help. These confirmed signals are dependent on user participation and often offer insufficient information about the performance of your self-service portal's case deflection capabilities.
However, customers filling out support request forms are clear indicators of their intent to escalate an issue and create a case. If they find a solution during the case creation process and no longer need to submit a support ticket, it is an explicit deflection, and the number of abandoned cases would be a reliable indicator of case deflection.
Measure Case Deflection in Dollars
Once you have technology that allows you to create and measure these explicit deflections as well as other confirmed case deflection signals, the ROI math on cases avoided becomes more straightforward.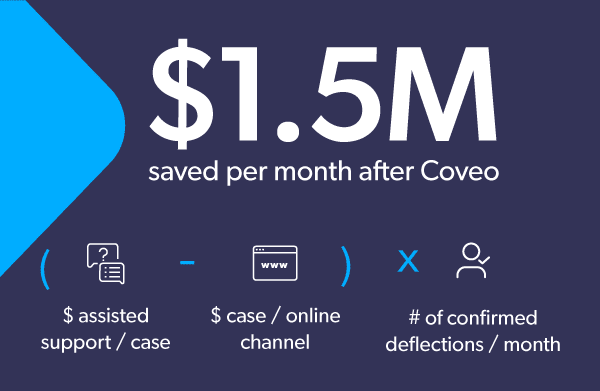 (Cost of a case through assisted support – Cost of a case through your online channel) X Number of confirmed deflections per time period = S $1,500,000 per month.

This is how much Tableau Software saved after using Coveo to power their self-service portal and deflecting cases from their contact center.
Analyze Support Requests 
Analyzing the results of explicit case deflections performed through the support request form is a great way to improve the content on your self-service site and show the value of your self-service experience.
For example, if there were a significant number of successful case deflections recorded for a specific issue, positioning the solution more prominently on your site can help customers find them before they turn to the support request form.
Conversely, if you receive a large number of case escalations for a specific issue, reviewing your search analytics and performing a content gap analysis of your self-service site can help you identify areas for improvement and increase self-service success.
Close the Loop
Some of the top customer service annoyances include having to repeat a problem to the support agent or being asked to try the same solutions they have already explored. Equip your agents with technology that identifies the self-service resources your customers have consulted before requesting agent assistance. The result? Happier and more productive employees, and satisfied and loyal customers.
Dig Deeper 
Fuze managed to boost case deflection by implementing a KCS aligned technology to help guide the creation of useful content. And you can too! Find out how they did it: Connecting Disparate Data for KCS at Fuze.
For expert advice on how to build a successful self-service strategy, download Your Guide to Delivering Intelligent Self-Service today. It contains best practices from service leaders that you can adopt for yourself.
Want to experience better case deflection via AI-powered customer self service yourself? Try a Coveo trial today.