SAP Commerce (née SAP Hybris) drives some of the world's biggest ecommerce sites, including Bosch, Sigma Healthcare, and Office Depot. It seamlessly organizes product data and makes catalog management easy. A strong SAP ERP backend allows powerful transactional capabilities at scale through any channel. Whatever your data needs, the SAP community is here to help with outstanding ecommerce solutions.
Further, SAP Commerce Cloud (the latest iteration that can be deployed on prem as well) enables headless commerce scenarios through its API-first approach and decoupled storefront layer, known as Project Spartacus. This SAP system elevates the customer experience on every channel, device, or location.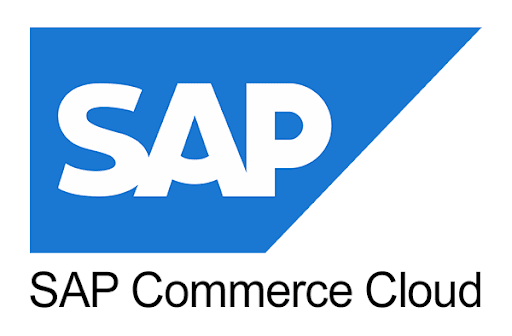 But despite how powerful and extensible a storefront may be, the average SA conversion rate hovers around 3%. Not great news if you're in digital marketing. 
However, when augmented with Coveo's Ecommerce search solution, SAP storefronts can convert at a much higher rate. They deliver highly personalized and relevant product search experiences along with tailored recommendations.
By using Coveo, companies that have deployed SAP Commerce now can solve the age-old issue of product findability — and so much more. Here's how.
Create Relevant Paths to Conversion 
As mentioned, despite being flooded with user traffic from external search engines, ecommerce sites tend not to convert very well. If you're spending lots of time and money on advertising, you don't want to lose customers to bad experiences once they get to your site. A bad experience means that a potential buyer bounces and heads back to Google to be redirected to a potential competitor. 
Further, people who search demonstrate a much clearer intent to buy, so friction in your SAP search box has a direct impact on ecommerce conversion performance. 
So how do you give your shoppers the option to use the same intuitive intelligent search that they are used to on Google? And how do you keep B2B buyers coming back? With search relevance.
Reduce Cost Per Order in B2B 
In B2B specifically, digital transformation has been predicated on reducing cost per order. Expert sales people or call centers have a much higher cost versus a strong digital presence. 
Imagine the simple case of a customer looking online for replacement parts or a particular item. Not being able to find the specific item they're looking for can result in them phoning in with a question-which means you've just lost all the benefits of digitizing in the first place. What can be even worse is they can't access your contact page and they don't call, instead choosing to complete their transaction with Amazon.
Deploying an AI-powered search solution can offset both of these scenarios.
Good search happens when elements like context, location, product purchase trends, conversion data, and an understanding of the underlying product catalog are powered by machine learning. This helps shoppers find what they're looking for with minimal effort and regard.  
Luckily, Coveo's method of unified search, machine learning, and real-time personalization capabilities can now be used with SAP Commerce to remove friction from product discovery and improve search conversions.
Eliminate Manual Search Tuning for Synonym Detection
Andrew Jackson once said that it is a "poor mind indeed… which can't think of at least two ways to spell any word." 
For ecommerce, this is a huge issue. In fact, it's a dilemma that results in hours of manual tuning by merchandisers. They're forced to painstakingly create rules and thesaurus entries based on the expectations of what terms customers will search. There is a better way.
Coveo's successful machine learning helps SAP Commerce storefronts provide their customers with what they meant-rather than just what they said (or typed). It can even suggest queries before they finish typing. 
No buyer should ever see a zero search result page just because they called something by a different name. 
A good example comes from a joint SAP Hybris/Coveo customer that has a large home improvement chain. Before deploying Coveo, customers searching for 'glue gun' on its site would get hundreds of products returned. Items such as 'nail gun' (clearly not a glue gun) would be contained in the results set, and all kinds of other unrelated products out of a 500 thousand+ product catalog. 
Now when the same search is performed, the end user gets a shortlist of 89 results that are all actual glue guns-because Coveo is able to understand what they are without a lot of manual effort from merchandisers on the back end.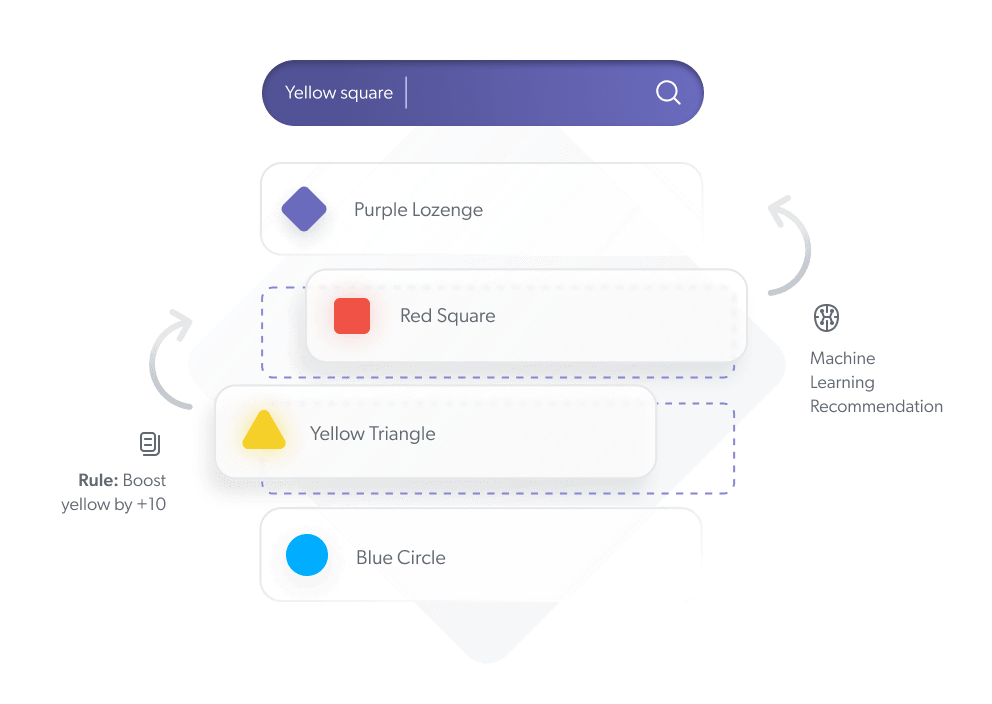 Create Dynamic Search Facets
Another powerful feature Coveo adds to SAP Commerce is AI-based dynamic search facets. For manufacturers or distributors that may have products or replacement parts with thousands of attributes, this provides customers a much simpler UI for filtering and product discovery. 
With Coveo, if a customer searches for a category of parts, then the most relevant facets for that part can dynamically appear in the faceting. 
A good example of this is with Coveo-customer FleetPride, a heavy-duty truck parts and service provider. With a catalog of more than a million SKUs (and around 4,000 attributes) to manage, they are able to surface only the relevant facets as a customer drills into their catalog. For retailers with large diverse catalogs, the same capability is also highly valuable. 
A customer searching for plumbing supplies should see very different facets than another searching for lawnmowers and so on. Using Coveo, merchandisers can avoid a lot of manual work or even coding to enable these kinds of intelligent product discovery experiences. 
Personalize at Scale
Customers prefer to shop with companies who know them and understand their needs. In fact, in a recent survey, Coveo found that over a quarter of consumers will pay more to get personalized recommendations. 
Typically, companies who invest in an SAP Commerce Cloud solution have advanced B2B, B2C, and even B2B2C use cases. These come with a complexity of catalogs, products, and configurations. Therefore delivering a personalized buying experience presents a big challenge when you have millions of customers and products, thousands of attributes, and dozens of sites across the globe. 
Fortunately, Coveo has innovated heavily in the area of real-time personalization and can use a combination of product embeddings and in-session user behavior to be able to quickly deliver relevant query suggestions, product rankings, and recommendations to every shopper, even anonymous ones! 
For B2B scenarios, where customers are indeed logged in, the experience can be automatically enriched with an understanding of the customer's profile. This includes what they have previously bought to offer buy-again recommendations, or even tailored product results based on availability, their contract specific pricing, and entitlements.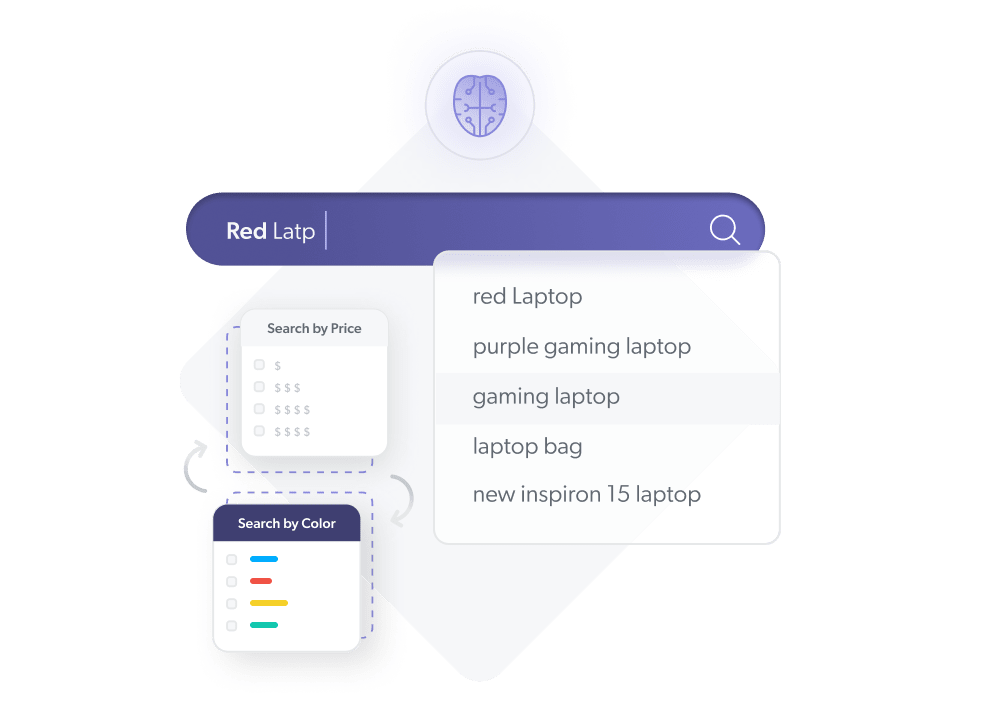 Unify Omnichannel Customer Experiences
SAP believes strongly in an 'end-to-end customer journey,' part of which includes exceptional omnichannel shopping experiences that close the B2C vs B2B experience gap. Coveo's vision is closely aligned to these beliefs and is able to collect signals and connect interaction points across different channels of engagement, creating a holistic journey centered around the customer.
Coveo's standard and maintained connectors and unified index approach is part of this. It allows rich, relevant content to surface beyond what may be stored in your SAP catalog so that customers can find the information they need-not just products.
Product documentation, video tutorials, DIY advice, marketing materials, or even Safety Data Sheets can be seamlessly returned in search results to assist customers with their purchases. 
Uncover Insights With Analytics
Finally, managing digital storefronts means constant testing, iterations, improvements, and optimizations. The more you understand about your customers-including their behavior, how search and recommendations are helping your path to conversions and even help field what customers are looking for and not finding-the more easily you can make decisions to improve performance. 
Coveo surfaces this data in an easy-to-use analytics interface so that you can then make business and product decisions using data rather than guesswork.
Extending your SAP storefront with the Coveo AI platform createsa powerful combination for leveling up your ecommerce customer experience-a best-of-breed transactional commerce platform combined with an intelligent experience layer.
After all, converting more browsers to buyers is the ultimate performance metric. 
Learn more
SAP Commerce Search Engine