Conversion rate optimization (CRO) is any activity that results in more site visitors taking a specific action on your site.  These actions are whatever you want them to be. From adding an item to cart to checking out, becoming a loyalty customer — whatever you deem important.
CRO may even be the number one goal of your digital marketing efforts. However, with the average conversion rate at 3.65% across all industries, it's clear current CRO strategies could use work.
We compiled best practices to get you converting more – faster.
The Fallacy of Relying on Marketplaces
If selling is your goal, you could upload your catalog to Amazon and use their CRO to your advantage. This isn't a bad idea, because63% of shoppers start their search on Amazon.com. Indeed,59% of Amazon's unit sales are for third-party sellers. 
But that would leave your business vulnerable to Amazon's methods. Including the aggressive marketing of their own in-house brands over other sellers' offerings. And having to have shoppers sift through seemingly endless ads – what some are calling the ' junkification' of Amazon.
And besides, you're losing out on user behavior and product data that drives personalization and helps you grow your company. Amazon gets to own all your customer data.
A website visitor's second option when looking to make a purchase? Google. When a prospect lands on your site, here's what you can do to convert them to paying customer.
Rely on AI Search and Personalization
This brings us back to optimizing for a higher conversion rate. This falls into three buckets — hope, AI-powered search, and personalization tactics.
Most retailers have recognized that hope is not a strategy. Instead, they invest in robust search that includes highly relevant search results, type-ahead suggestions, and automatic dynamic facets that allow customers to seamlessly drill down into those results.
But to turn a good conversion rate into a great one, you should support great search with machine learning. This method uses behavior data to provide personalized recommendations. In addition, merchandisers can use the full power of analytics and conduct A/B testing to see what changes create the best results.
Let's take a quick tour of each best practice to see how they contribute to conversion optimization.
5 Conversion Rate Optimization Strategy Best Practices 

Ecommerce search is an important engine driving a very large portion of retailers' online revenues. On average, 40% of online shoppers search for products directly on the brand's own website.
Customers also love product recommendations. Just look at McKinsey's conversion research, which found that 35% of what consumers purchase on Amazon and 75% of what they watch on Netflix come from product recommendations.
It's not about whether search or recommendations are better. It's about making the most of these tools together. They can improve the customer experience, which translates to a higher conversion rate.
CRO Best Practice #1: Turn Disaster Into Discovery with 'Zero-Result' Recommendations 
Imagine you're a shopper visitor hunting for a product. You enter it into the search bar, only to get the dreaded "no results" message. You'd like feel frustrated. And zero-results pages increase the risk of customers abandoning an ecommerce site. These disappointing pages offer few or no paths for customers to get back on track, making it a UX dead end. 
When there's little or no helpful guidance or content on a zero-results page, customers have a few options: either think up a whole new search term, navigate around through links, or abandon the site. (If they abandon, they will likely turn to Google or Amazon.)
Zero-result recommendations help turn this potential disaster into an opportunity for product discovery. You can point customers toward other products they may be interested in.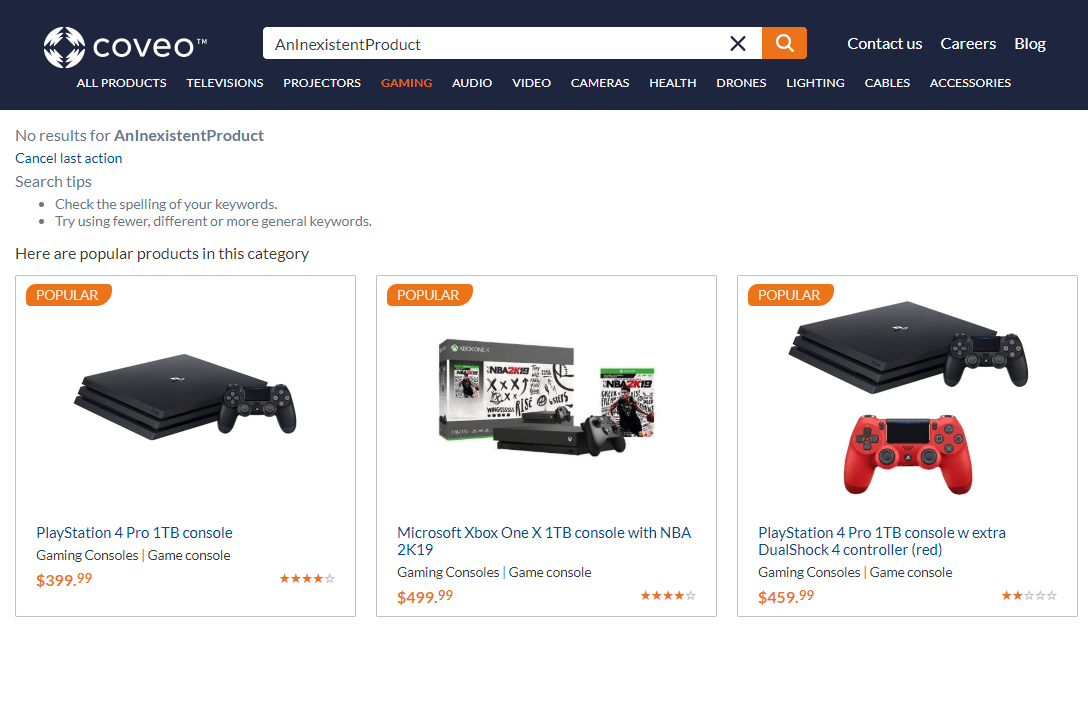 CRO Best Practice #2: Personalize Shopping Experiences With Session-Aware Recommendations
Session-aware recommendations deliver personalized shopping experiences by showing customers items related to their searches without lots of data.​ They work even for those who have cleared their browsers, shop in Incognito mode, or haven't visited in a long time. These shoppers are known as cold-start shoppers.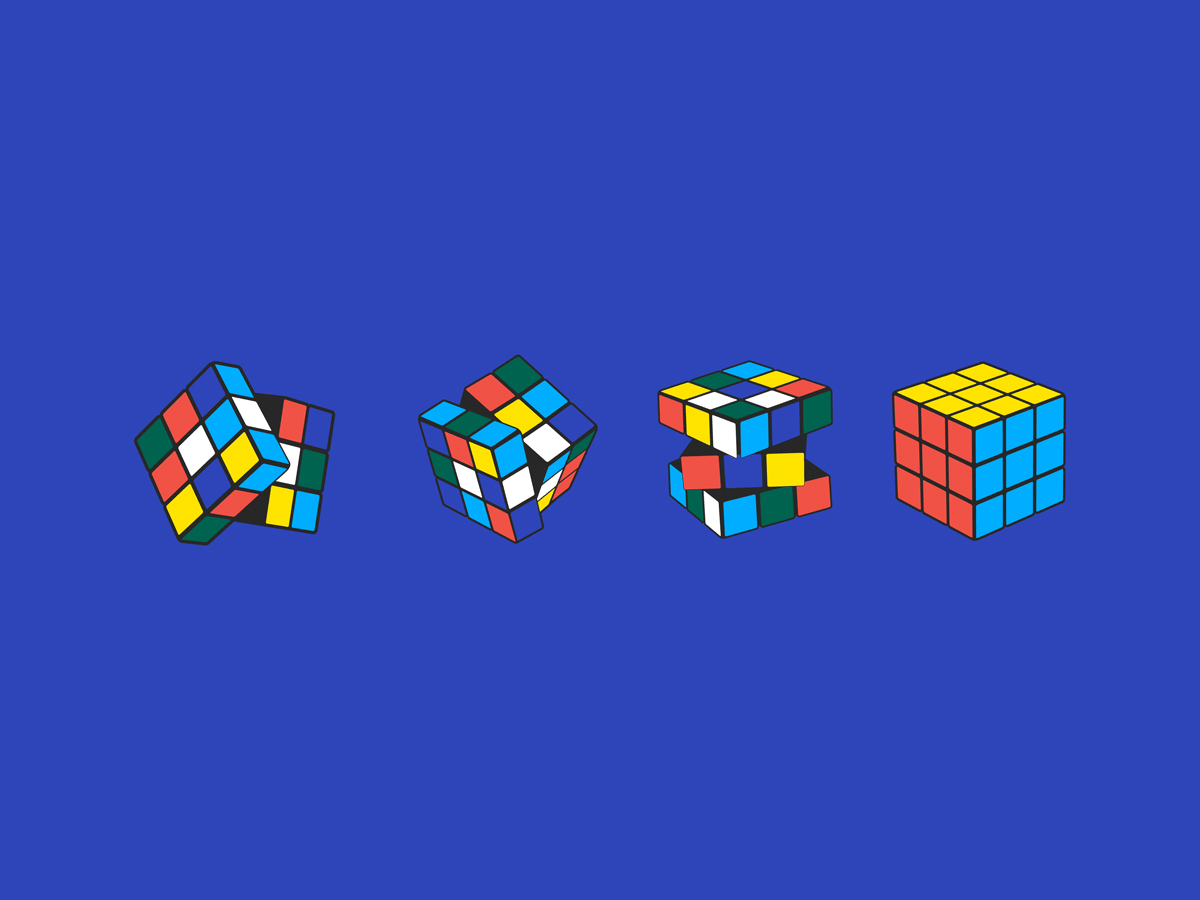 In Episode 1: Digital Personalization at Scale: Fact or Fiction? of our podcast, The Ecom Edge, Ciro Greco, former vice president of AI at Coveo, and Coveo podcast host, Diane Burley, dig into how small retailers can personalize without "big data" and the myths around digital personalization. Give it a listen if you want to know more about the options for small data applications.
Mastering Conversion Rate Optimization
Ebook: Ultimate Guide to Conversion Rate Optimization
CRO Best Practice #3: Create Urgency With Tailored Offers 
Tailored offers are based on what you know about both your site visitors and the products you sell. These offers can be used to incent purchases using smart personalization strategies.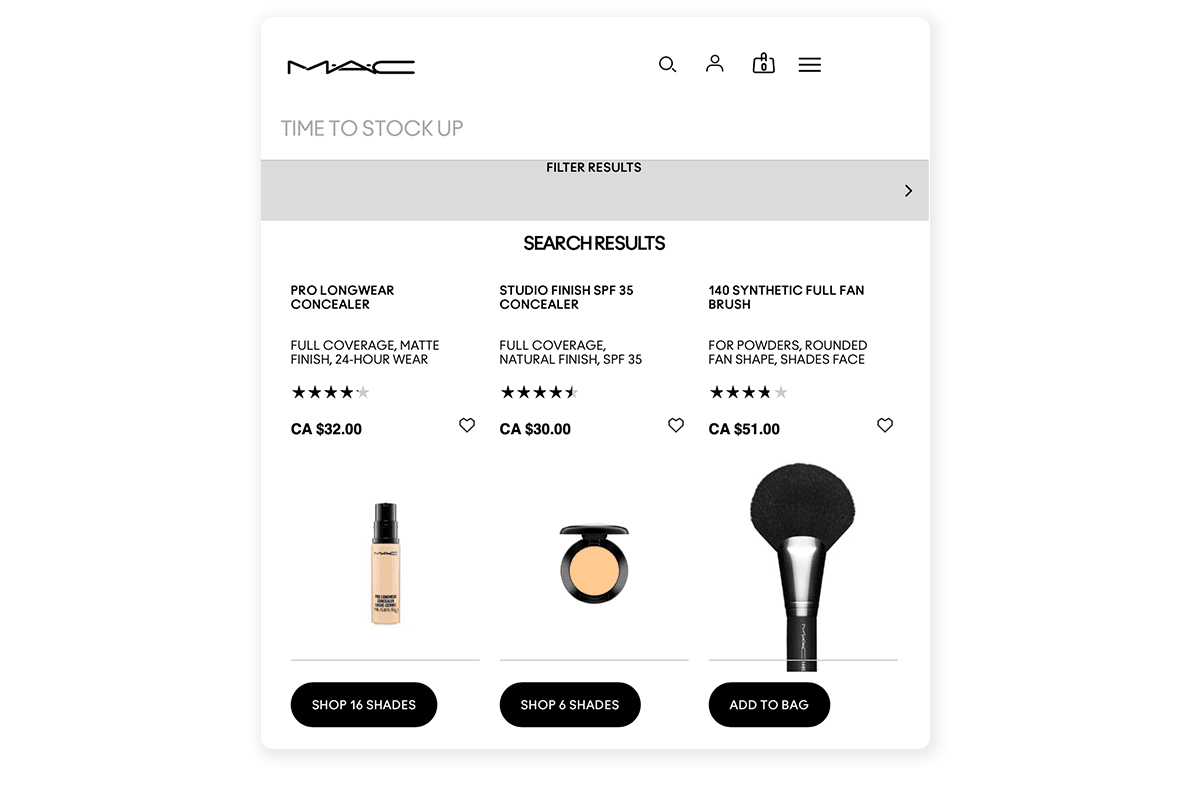 For example, you can auto-serve personalized replenishment prompts by predicting when customers will need to stock up on their favorite products. These prompts will both increase loyalty and repeat purchases. 
A returning customer would then see a "it's time to stock up" notification. This exact thing was done in a marketing campaign by our customer MAC. They witnessed how 67% of those banners would be clicked, thus promoting further purchases on their website.
CRO Best Practice #4: Prevent The Bounce
Another opportunity to increase conversion lies in understanding potential shopper exit behaviors. For example, when a customer highlights a product name, it is likely she is going to copy-paste it into another tab in order to price-shop. If you aren't using the right CRO tools to detect this and offer an attractive alternative, you may have just lost a customer.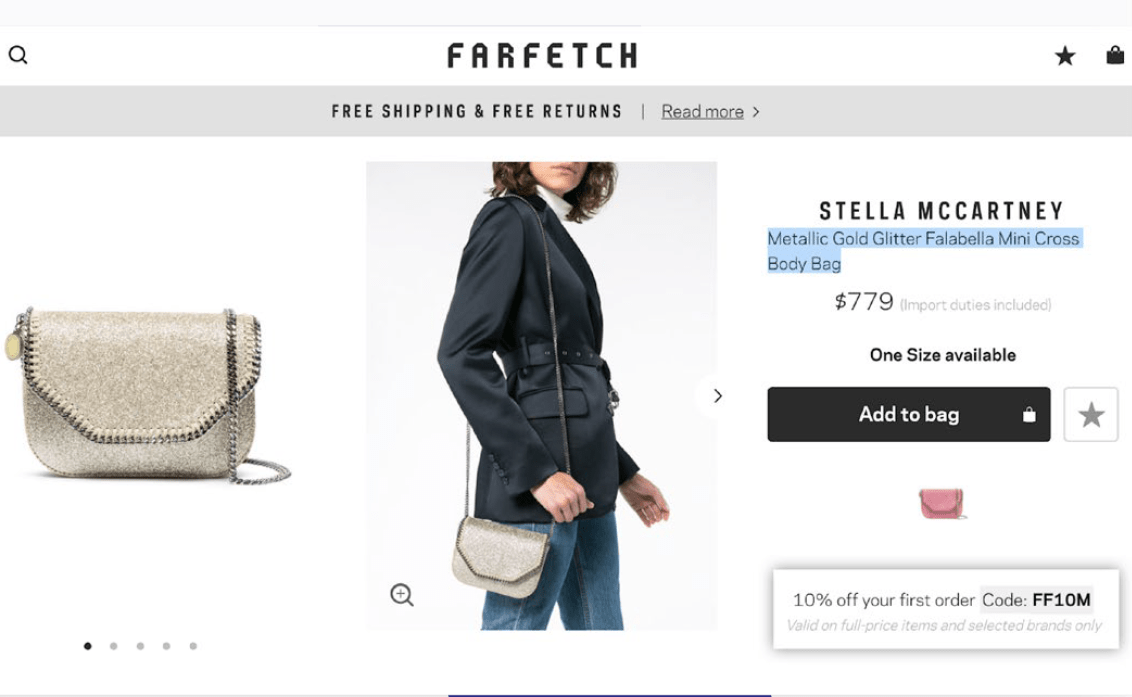 Exit behavior detection technology allows you to understand when and why a shopper might leave your site. It serves a relevant offer that compels them to stay and purchase.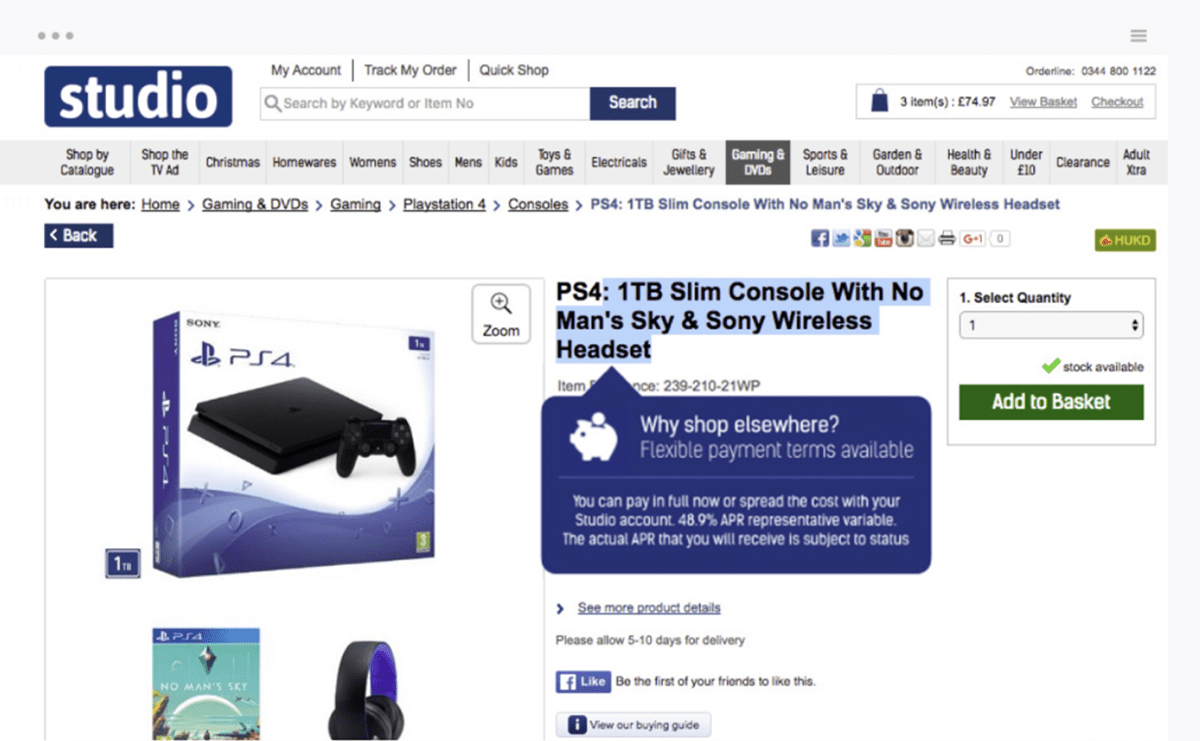 See how Express Gifts took advantage of exit detection behavior technology.
CRO Best Practice #5: Deploy the Brilliant Basics
Product badges, also known as product labels or product stickers, are effective CRO tools that highlight products in your online store. Badges that specifically focus on social proof, scarcity, and urgency have proven repeatedly to be the most effective. You can apply a product badge by combining some text or an image with some design flair to make the badge stand out. Social proofing is a way to show customers what shoppers like them are buying and gives them the confidence to add to cart.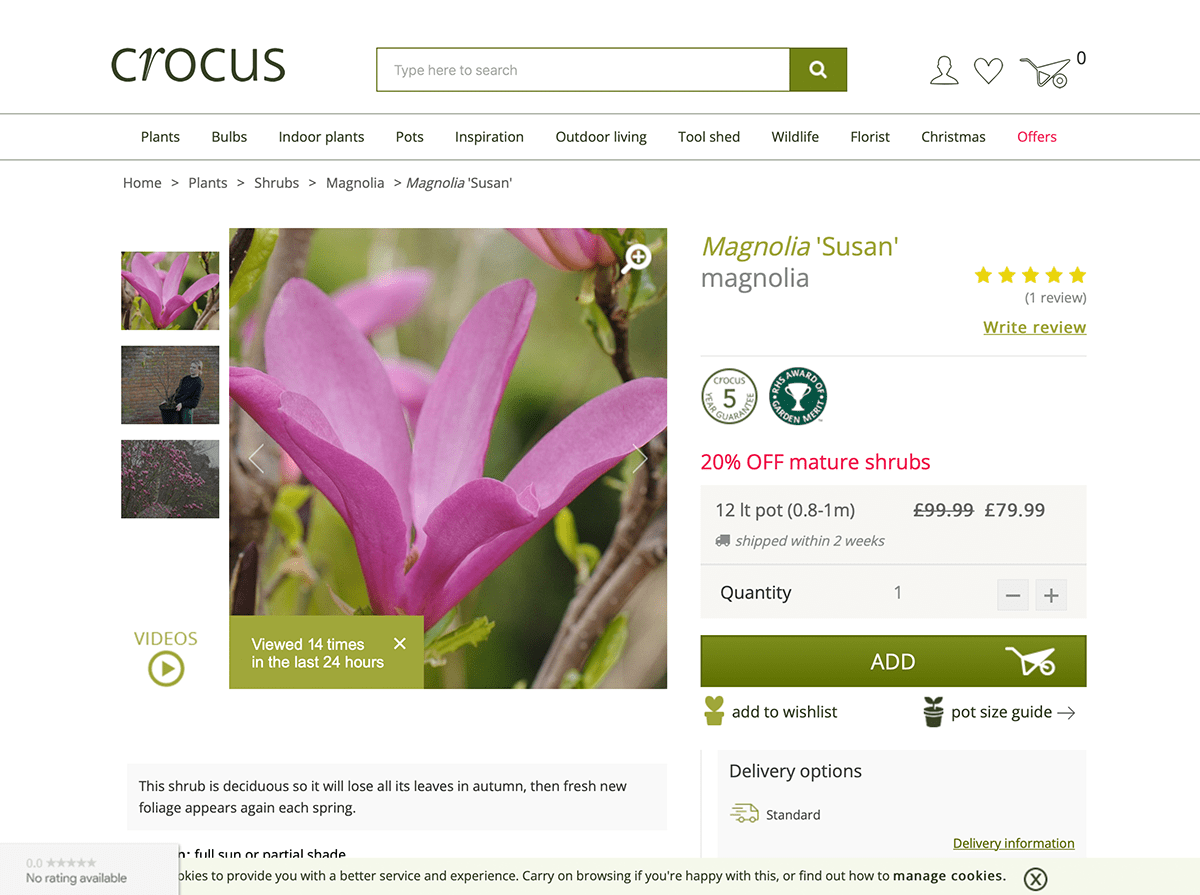 Badges can help create momentum and urgency for the desired action you want a website visitor to take by highlighting social demand, like in the example displayed here. Crocus badged items on the product page with the number of times the item had been viewed or purchased; e.g., "viewed 12 times in the last 24 hours," which resulted in a 1.26% uplift in their website conversion rate.
Need Help Growing Your Conversion Funnel?
The above methods are just the tip of the iceberg when it comes to increasing conversions along the customer journey on your ecommerce website. The fact remains that most consumers start their shopping journey on Google or Amazon. To successfully compete against digital giants, marketers must create value beyond price and availability. All the website traffic in the world won't matter without it.  
What does this mean? Offering an amazing user experience that provides personalization and relevance.
Our own research has shown that 88% of customers are faced with an overwhelming amount of choice online-the above conversion optimization strategy tactics enable you to cut through the noise and help meet the needs of each customer individually along their shopping journey. 
This is just the first part of the solution. You also have to understand how to properly measure conversion tracking and set up effective A/B testing so you can optimize. Without knowing what's working, you can't create a successful conversion optimization strategy. 
Dig Deeper
If this article piqued your interest in researching available conversion rate optimization tools, you'll want to check out our Ultimate Guide for Conversion Rate Optimization. In it, you'll learn much more about each of the points briefly outlined in this article. 
Download your copy today
Ebook: The Ultimate Guide to Conversion Rate Optimization in Ecommerce