For many businesses, call centers provide a much-needed human element to the customer service process. They can improve the customer experience at your contact center by providing fast, personalized, and professional service to customers.
But the flip side is that call centers often fall short on delivering quality service when agent skill doesn't match a given issue or question. Calls must then be routed and rerouted, resulting in long wait times. 
If this is keeping you up at night, consider skill-based routing.
Skill-based routing can mitigate many of these challenges by automatically assigning calls to qualified agents, ensuring they have the skills and experience required for a given interaction. It's an approach that relies on a combination of people, operation, technology, and strategy. 
When done well, an organization that uses skill based routing can reduce transfers and holds, lower average handle times, and increase agent productivity. It's an approach that has clear advantages, but also presents some challenges. For businesses who want to improve call center performance and provide the best possible customer experience, skill-based routing might need a little help from artificial intelligence.
But first, let's dig into what skill-based routing is and how it helps your contact center.
What Is Skill-Based Routing?  
Skill-based routing is a process used to assign calls to customer service agents based on the agent's skills, abilities, and talents. It matches callers to agents based on who can best answer the caller's question or resolve their issue. Skill-based routing requires an automatic call distributor system that can identify callers' profiles and agents' skills.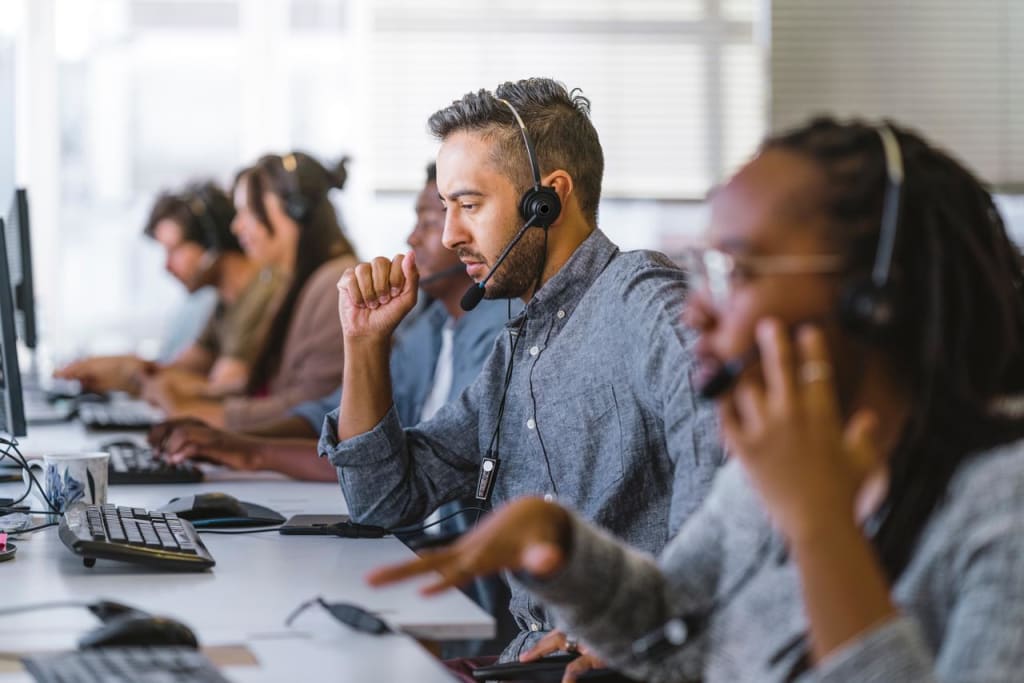 What Is the Difference Between Queue-based and Skill-based routing?
Queue-based routing assigns incoming calls to a queue using techniques like fixed-order routing (a customer is assigned to the next available agent) or talk-time (a customer is assigned to the least-busy agent). It sets routing rules that are based on agent availability versus skill level.
The general approach is this: customers are served based on their position in a queue, with the next available agent connected to the caller. This method doesn't consider agent skills or qualifications, which means the first available agent may not be the most qualified to handle a particular customer's request. 
Skill-based routing attempts to match the customer issue with the right agent using multiple factors including customer information (e.g., a VIP customer versus a prospect). It's a more personalized approach to resolving customer calls. A customer call is matched with a suitable agent based on the agent's skills, experience, and qualifications. 
Skill-based routing can shorten wait times and improve call center efficiency since it reduces call escalation and seeks to resolve an issue with one interaction. This frees up other agents to handle the incoming calls that are a better match for their experience.  
Strengths of Skill-Based Routing
Skill-based routing has several strengths versus a queue-based approach, including:
Increases first call resolution rate: Skill-based routing makes sure that customers are connected to the most qualified agent who can solve their problem within the first interaction. 
Helps avoid multiple call transferring: Since calls are routed to a vetted support agent, the customer is less likely to experience multiple transfers or escalations. This improves the overall customer experience.
Increases agent productivity and job satisfaction: Agents can focus on tasks they're best at, increasing their productivity and job satisfaction.
Weaknesses of Skill-Based Routing
skill-based routing isn't a perfect solution. There are challenges inherent in making it work for agents, customers, and your business. Weaknesses include:
It needs customer data: While requiring data isn't exactly a weakness, being able to precisely identify caller's needs and call types relies on a strong data infrastructure. A skill-based routing system needs enough data to effectively sort and categorize calls based on customer requirements, profiles, and call purpose.  
It needs agent data: The skill-based routing system also needs data about your call agents, including languages spoken, any specialized skills or proficiencies (technical, writing, software, etc.), channel experience, communication skills, and any other information that's relevant to making an appropriate match with an incoming call.
Agent adoption can be slow: A recent survey of nearly 900 CSRS by Gartner revealed that 45% of respondents avoid adopting new technology, preferring to use legacy systems and tools. When legacy tools are available, respondents said they use them 20% more versus new technology. This poses a challenge when moving from a queue-based to a skill-based routing approach.
Workload distribution can be uneven: Highly skilled agents can face overwork. Avoiding this requires a deliberate training strategy. HR must work closely with operations to provide adequate compensation, rewards, and recognition for skilled agents while ensuring inexperienced agents have a clear path for growth.
You don't have clear goals: Failing to set clear goals when implementing new technology makes it difficult — even impossible — to measure its impact. With a skill-based routing system, it's especially important to monitor metrics such as customer wait time, agent skills, and contact resolution rate. You can also set soft goals (e.g., have the most appropriate agent serve your top customers 80% of the time). 
Strategies to Streamline Implementation and Adoption of Skill-based Routing
Skill-based routing is incredibly effective when implemented correctly. It requires clear goals, data on both customers and agents, and a well-constructed plan for implementation and training. Without these things in place, you risk overwhelming your agents, frustrating your customers, and failing to fully implement or utilize your technology.
The good news is that each challenge presents an opportunity for improvement:
Challenge #1: You're unable to correctly match call types with agents
Opportunity: Use AI — and data — to improve match rate
AI can help you enhance and develop your organizational data capabilities. For example, you can use AI to pull customer history data about product and journey instantly from your CRM system to promptly sort and categorize call types and predict issues. Data is crucial to this process. Having a comprehensive data strategy — and the technology to support it — is the beating heart of a customer-centric culture.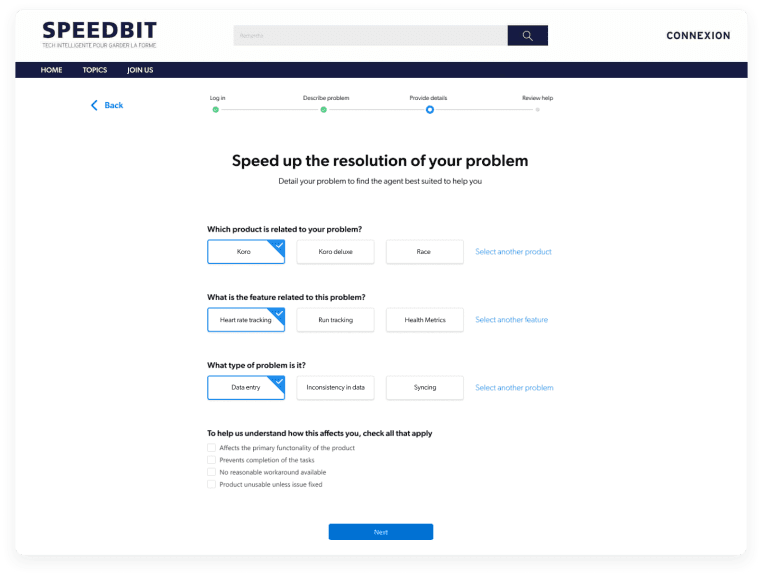 Challenge #2: Difficult transition from queue-based to skill-based routing
Opportunity: Use solutions that are compatible with your legacy system
Introducing a skill-based routing system can create confusion among agents, which leads to frustration, loss of motivation, and can stall implementation of the new approach. You can mitigate this by taking an incremental approach to rolling out any new technology, providing ample support, and allowing agents enough time to adopt the new system. 
The opportunity here is in using solutions that are already compatible with your legacy system. This enables fast learning and adaptation, allowing agents to lean on the old system while adapting to and leveraging the new skill-based routing approach.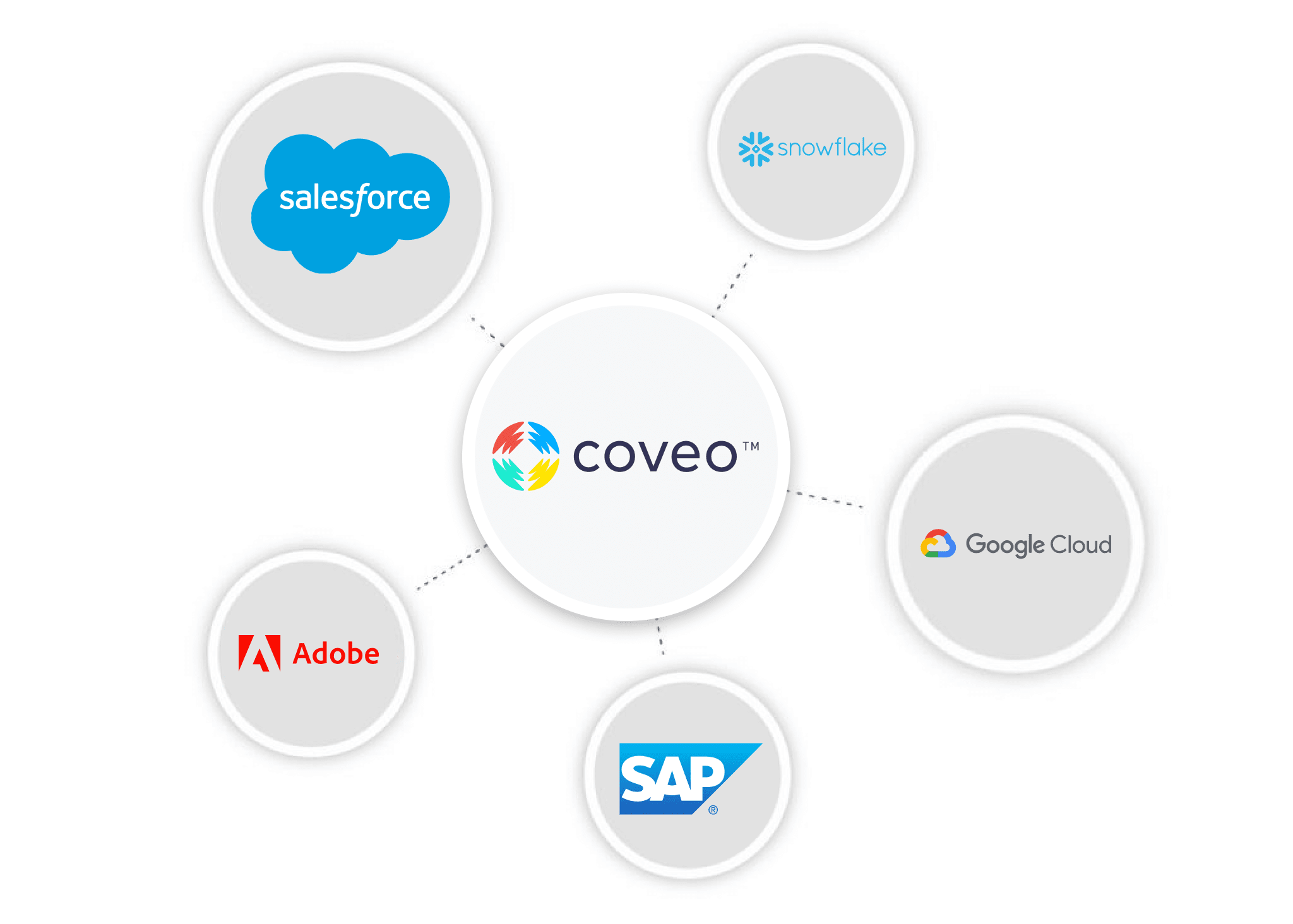 Challenge #3: Workplace culture is tied to your legacy approach
Opportunity: Implement an intelligent swarming model
Successfully implementing skill-based routing may require a shift in company culture. Queue-based routing is focused on speed and volume, serving customers as quickly as possible even if an agent isn't a good match for an issue. 
This creates an environment that is inherently stressful and highly competitive – and can quickly lead to burnout. Isolated units of agents can become overworked and siloed from company goals and processes. 
Implementing an intelligent swarming model that deploys skill-based routing not only better serves your customers, it promotes collaboration and cross-training among agents. This kind of swarming approach ensures that skillsets are shared, resulting in better customer experience and increased productivity as a company. An intelligent swarming model powered by AI can help teams become more productive and ensure that customers are always supported by the most qualified agent available. It's an excellent opportunity to create a collaborative environment that boosts employee engagement, enables continued training and upskilling between peers, and retains talent.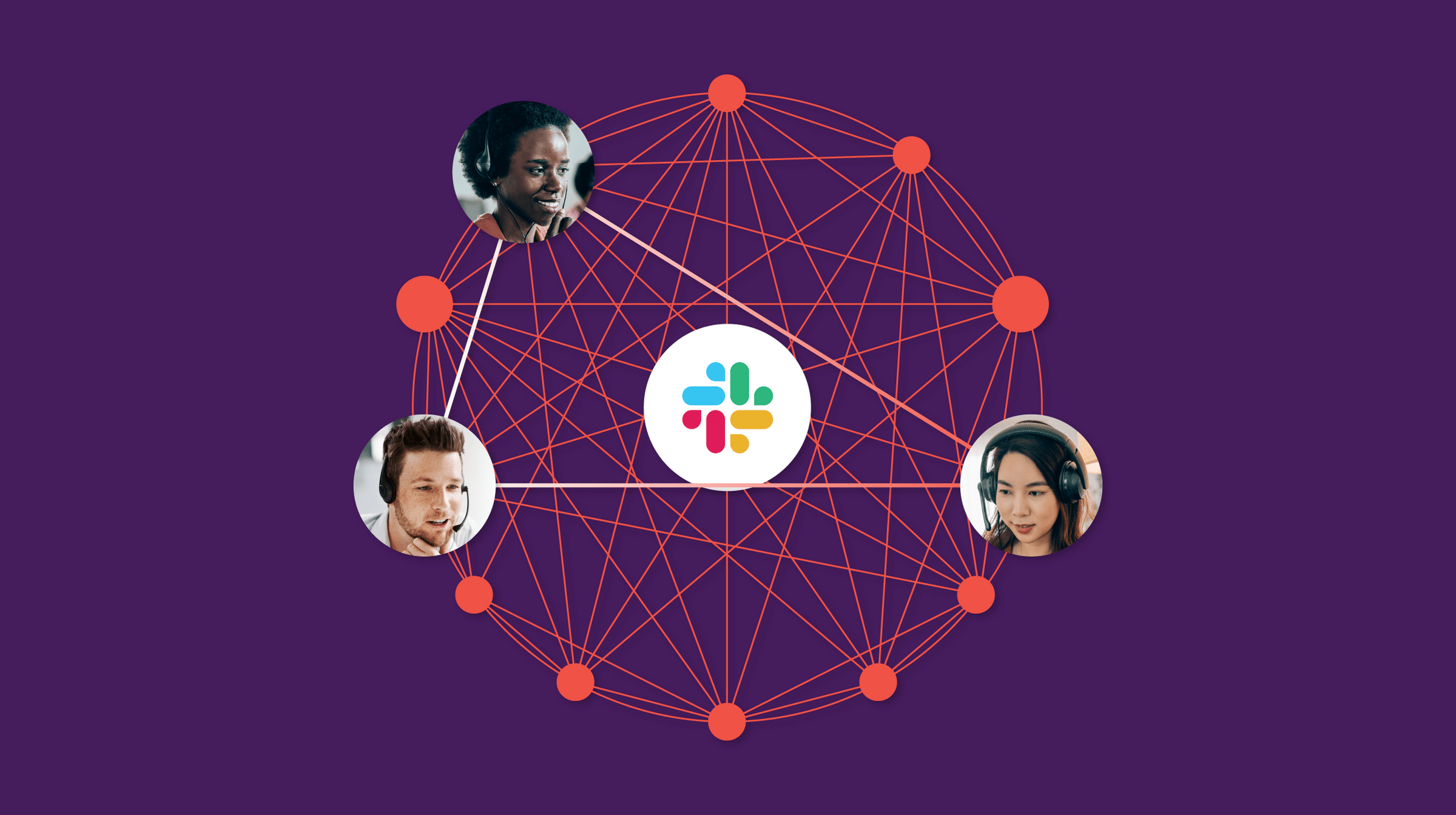 Challenge #4: Long call lineups and overworked agents
Opportunity: Shift to a knowledge-centered service approach
Knowledge-centered service is a customer-centric service approach that harnesses your organization's collective knowledge so that it's searchable, accessible, and actionable to all agents. It requires a comprehensive knowledge management approach that allows you to capture, structure, reuse, and improve your organization's knowledge base.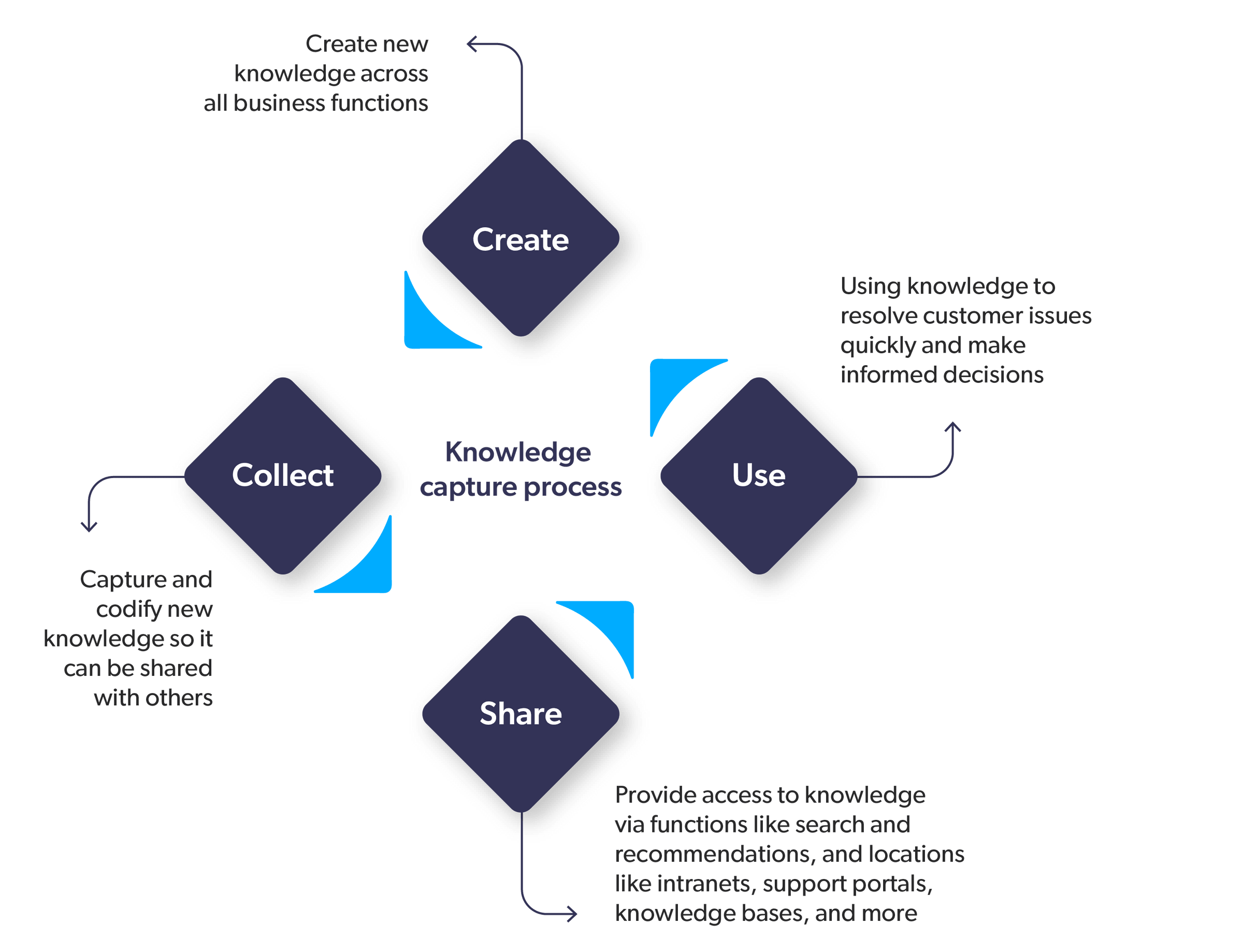 By buttressing your knowledge management system with AI, you give less-skilled agents enough information to solve a problem, with the skill-based routing system assigning calls to them if all higher-priority agents are busy. This distributes the workload more evenly to your agents while allowing less-skilled agents to gain valuable experience.
Minimize Challenges, Maximize Opportunities
Skill-based routing is an effective way to optimize customer service, increase agent morale and productivity, and keep customers happy. By integrating SBR with your legacy systems, leveraging AI, and focusing on knowledge-centered service, you'll reduce the threats while maximizing the opportunities inherent with this customer support model.
It's an effective way to utilize your organization's collective knowledge and customer data. It also helps you reward and recognize skilled agents while providing a tangible path for career and skills growth to new and less experienced agents.
Dig Deeper
Wondering how else AI can supercharge your agent experience (and your customer experience, as a byproduct)? Check out our ebook on different ways to implement AI in the contact center.