When it comes to improving customer experiences, you might wonder about the common opportunities among retail, financial services, high-tech SaaS, and technology services companies.
Over the last few weeks, I conducted several interviews with CIOs, data leaders, and heads of product management. The commonality: leveraging an AI-driven search capability can be a competitive differentiator in all three industries. And there are opportunities because the competition may overlook this key customer and employee experience capability.
I share my insights in the webinar, Driving Better Digital Employee Experiences With AI-Powered Search, but I provide more details for innovators working in these industries in this post.
Listen to the full conversation
Let's review the common opportunities across these industries.
Opportunity 1: Rapidly Respond to Volatile Market Conditions and Customer Needs
All three industries develop customer-facing technologies where a superior customer experience can differentiate between winning loyal customers versus abandoned carts and missed expectations.
For retail, experiences go beyond the ecommerce storefront and include learning about solutions, reviewing suggested products, and understanding purchasing options. Financial service companies must do more than (merely) present my portfolio and transactions because, as a client, I want to use natural language queries to identify new risks and investment opportunities. And many high tech companies are optimizing subscription models, so how I use – and not use – their services are early indicators of renewal risks as well as upsell opportunities.
All three industries are operating in highly volatile market conditions stemming from the pandemic, supply chain disruptions, inflation, and now a war in Eastern Europe. Businesses in these industries should be using internal and external information sources to guide everything presented on homepages to how search results are ranked.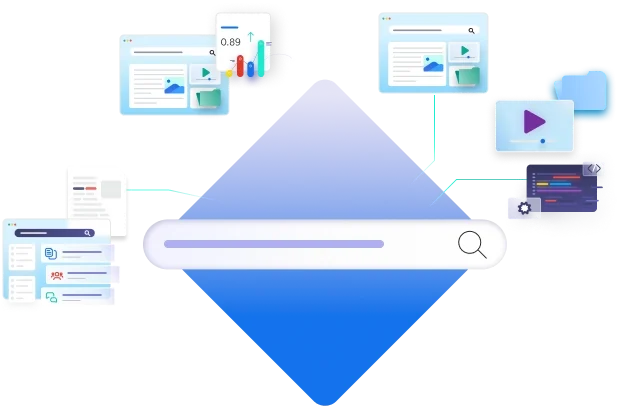 Only, that's hard to do without having a dedicated development team focused on improving search results. Larger organizations that opted to build the search infrastructure, leverage open source search indexes, and dedicate a team to maintain and improve the platform are taking a DIY approach – one that's potentially slow to enhance and expensive to maintain.
In my interviews with enterprise CIOs from these industries, they told me that their higher priorities are improving workflows, upgrading the front ends of customer experiences, and accelerating their data, analytics, and machine learning capabilities. Surprisingly, intelligent search is lower in their priorities for many of them.
The opportunity is to evolve the technical strategy from maintaining a DIY search index to an AI-driven search. This can be an opportunity for medium-sized competitors to differentiate without the tech complexities that in the past required a team of technologists to build and maintain search infrastructure. One example is to use a headless search platform to integrate search into the customer experience platforms.
If your competitors delay or ignore the importance of developing capabilities that address customers' changing needs, then there's an opportunity to leapfrog them and develop a personalized customer experience.
Opportunity 2: Improve Employee Proficiency and Happiness With AI-Enabled Search
Retail, financial services, and high tech are information-rich industries. Companies in these industries store proprietary information on how they deliver their products and services, compliance factors around their operations, and documentation of their business processes.
This information is a subset of what today's knowledge workers need to efficiently complete their day-to-day jobs and play contributing roles in transforming the business. Internal proprietary information must be indexed with relevant external information sources, personalized for departmental needs, and embedded in the employees' primary workflow tools.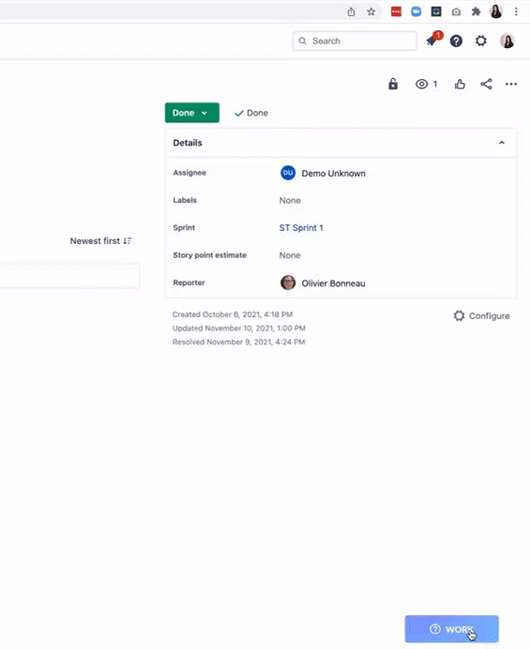 Yes, I know this is a high bar, but failing to improve employee experiences is a recipe for low retention rates and inefficient onboarding experiences. Employees and job seekers have choices, and when the organization provides them with portals of useless information for completing their jobs, well, then there are other job opportunities they might consider.  
From my discussions with CIOs, this is a blind spot in many organizations that talk about improving employee experiences but fail to assign leadership to address the needs and opportunities.
Here's a place to start learning more about digital workplace opportunities. I recently wrote about five surprising data points on enterprise search and what tech execs can do, focusing on AI relevancy ranking and optimizing UX with low-code search development tools.
Opportunity 3: Improving Customer Service Requires an Information Overhaul
Digital leaders in retail, financial services, and high tech should think strategically about how they deliver customer support and outfit their customer service reps. Unfortunately, for many organizations, providing information tools to customer service reps is a distant third priority, and in my interviews, most cited their investments in Salesforce, ServiceNow, or other workflow tools as their primary solutions.
Now think about how to provide superior customer support to top customers, influential end-users, or potential buyers shopping, testing, and evaluating your company's products and services.
If a VIP emails support, calls the support hotline, or uses a chatbot, will the rep (or bot) on the other end have sufficient context to service the customer optimally? Will they know who the person is, their usage persona, and their buying propensities? Does the rep have access to what parts of the website the person reviewed before reaching out to customer support?
Chances are, the customer support ticketing system doesn't have access to all this information.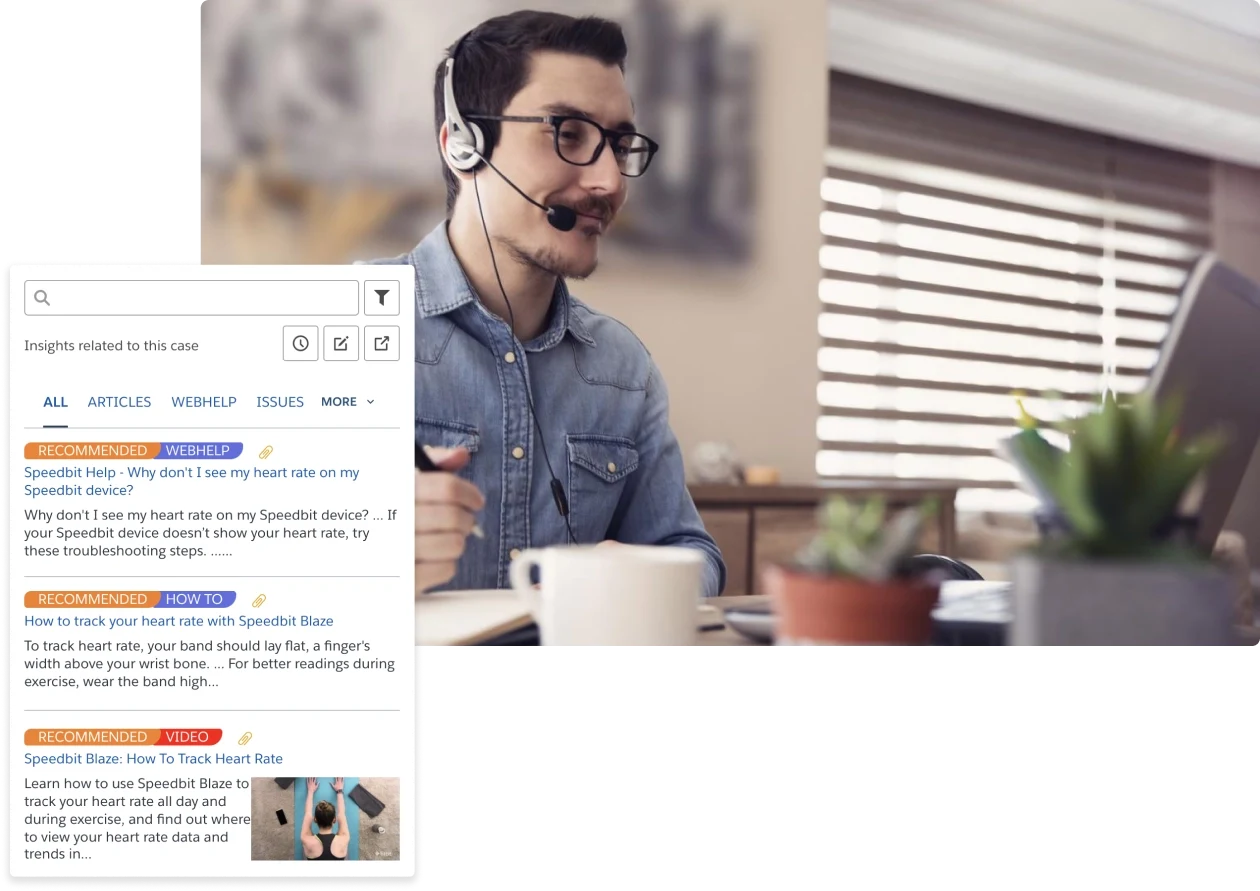 I use many products and check out the support functions all the time. And too many times, I'll get channeled to a common response asking me to clear my browser cache or restart my PC – with little regard to my problem. It's even less likely they consider my technical expertise, information that's easily ascertainable from external public sources. It's incredibly frustrating, but I know the rep on the other side is also struggling to answer my question or resolve my issue.
The opportunity for companies today is recognizing that customer experiences, employee workflows, and customer support functions require access to the same information sources even though they have different needs. 
With intelligent search centralizing information, leaders can use AI to personalize the experience by end-user type, objectives, natural language queries, and the history of interactions. I can embed search into workflow tools using low-code approaches while customizing customer experiences with headless search capabilities.
All it takes is a champion that recognizes the gaps and the opportunities.
Don't forget to tune into the full conversation!
Listen to the full conversation
Webinar: Driving Better Digital Employee Experiences With AI-Powered Search