According to a survey of 600 IT professionals, 81% said the importance of enterprise search increased in the last year. But many organizations today face increasing challenges in managing and gleaning true value from enterprise search technology.
On the one hand, end-users have higher expectations when it comes to their search experiences. Using an enterprise search platform to get results quickly is one thing, but it's a whole other ball game to actually access relevant and useful information. (And this is borne out by our Workplace Relevance Report 2022, where IT workers spent an average of 4.2 hours a day seeking relevant information.) This is especially complicated when information is spread across numerous applications and systems.
On the flip side, in-house IT pros struggle with managing their companies' enterprise search capabilities: from managing legacy technologies (some of which might have been custom-built to meet certain needs at the time of installation) to making disparate, complex systems work together. One solution to this chaos is considering a search platform that offers tools for low code development, automation, and elastic computing. This can help an organization optimize its digital experiences faster even if technical teams are resource constrained.
But first, let's look at the issues IT teams face with their current enterprise search systems — and how the right unified search technology can mitigate them.
5 Challenges Faced by Enterprise Search Developers
The Headache of Managing Multiple Search Systems
At least 60% of survey respondents indicated that "supporting and tuning multiple search systems" is a major challenge. Each technology has its own query languages, ranking models, and configurations. And all are difficult to master and sync for time-and-labor-strapped IT teams.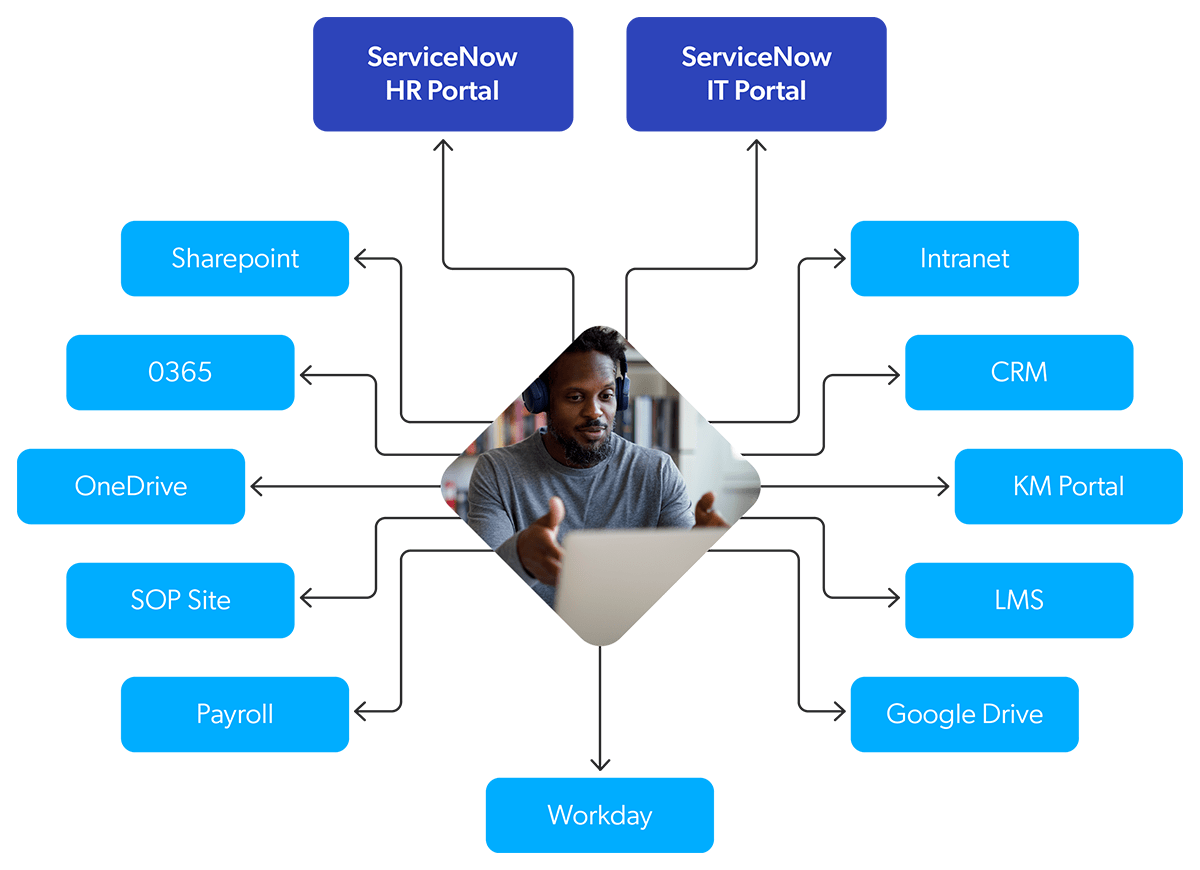 A unified search engine, such as Coveo, eliminates the hassles of using multiple search technologies. With 50+ connectors, it actually layers over existing systems. It centralizes results from a wide range of applications for both structured and unstructured content. 
Search hubs and query pipelines are key in surfacing results across multiple touch points. Teams can therefore focus on managing one unified search platform, using a single interface for configuration.
Issues with Infrastructure Management
Fifty-four percent of survey respondents noted issues with maintaining and managing search infrastructure. A ripple effect of trying to tune different search solutions? The sheer complexity of each system's on-premise installation and maintenance. 
Despite advances in technology, many vendors' infrastructures are hard to manage. IT needs to provide the proper hardware, install the vendor's software, manage updates, upscale or downscale when needed, and support several Search APIs.
And, as demand rises for ease-of-use, speed, functionalities, and relevance, IT must coordinate with vendors to make not only the front-end experience increasingly useful but also the backend integrations more seamless. It's a hard-won endeavor.
Unified search platforms are often available as SaaS solutions. Providers manage infrastructure setup and management. This offers a reduced time-to-benefit, lower total cost of ownership, flexible scalability, and a single Search API.
Tackling Multiple Indices
Conventional enterprise search systems also require that content be split into several indexes. This is due in part to limited filter capabilities and security constraints. (Or you struggle to align multiple departments, each with their own index and taxonomy management.) Two people searching in the same system with the same query can each get different results depending on permission levels. 
These scenarios were issues facing 62% of survey respondents.
With multiple indexes comes the need to maintain them (in real-time) with the latest changes to content and data. Each system will have their own requirements on how and when the updates should be processed.
A unified search engine indexes document-level security, removing the need to create different indexes. Content can be stored in a single instance where IT can set filters on the content to be retrieved.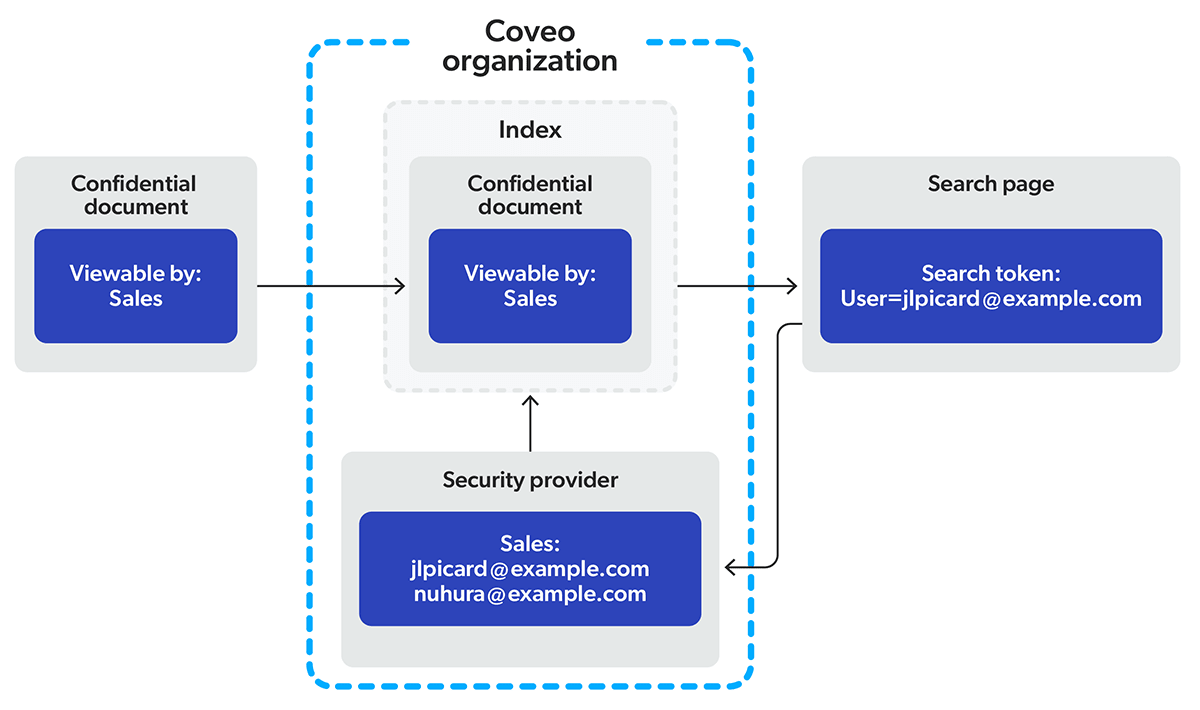 Connectors can support incremental indexing. New data and content is available as fast as the index can be regenerated.
Using Open Source Search Engines: Not All It's Cracked Up to Be
Build versus buy is a complicated topic when it comes to search engines. Depending on a company's need, custom search like Solr or Elastic can seem like a good idea. You get control over everything, from planning the infrastructure, sourcing the data, and (most importantly to some) ensuring the security of your information. 
Yet 34% of our respondents noted customizing open source search engines as an enterprise search challenge they were facing. Probably because packaged with great ability is great responsibility — that is, expertise.
Companies often erroneously think that by using open-source enterprise search solutions, they are saving money and benefiting from ever-evolving code. Yet open source search systems require much fine-tuning to get the most out of them.
Open source systems can't be learned in a day. Compatibility issues can occur when integrating open-source search with other proprietary platforms.
Out-of-the-box AI-powered search platforms are much easier to tune because that tuning occurs on the content retrieval level. This is where the beauty of customization comes in. Coveo, for example, provides JavaScript and headless interfaces to enable IT teams to build user interfaces (UIs) with ease.
Difficulty Accessing Analytics
How do you resolve content gaps if you can't mind the gap? Analytics tools are increasingly important to put the power of content creation into marketing and support teams' hands. 
And yet many enterprise search systems don't offer real-time information into user behavior. What's more, many enterprise search systems lack a sophisticated artificial intelligence that helps humans leverage this data at scale.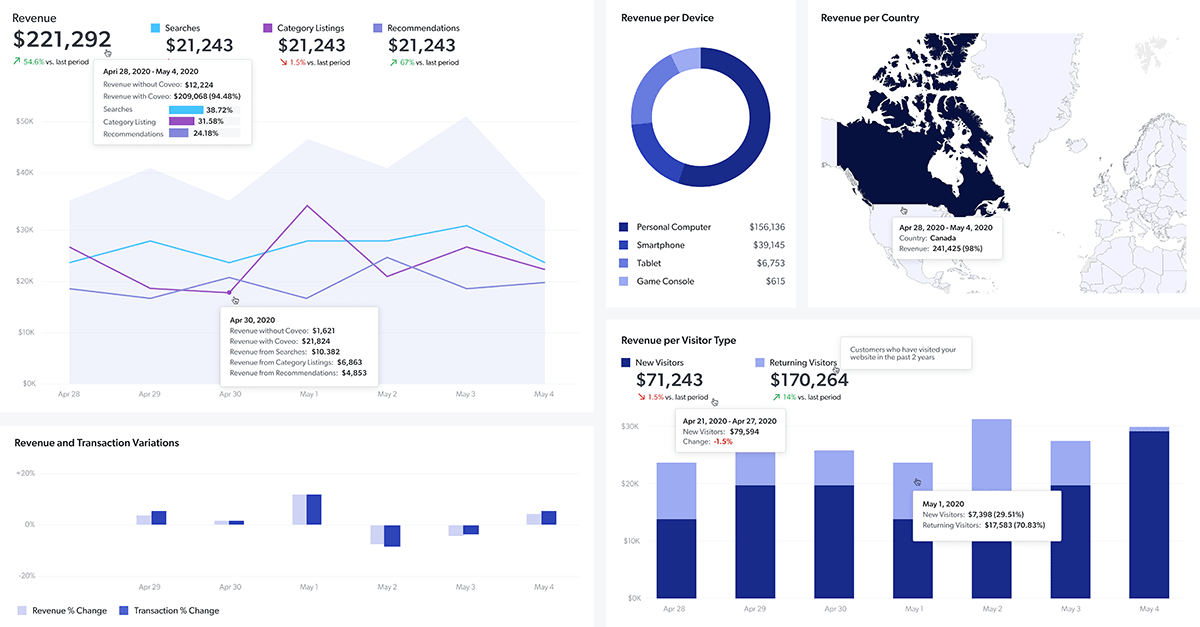 By combining AI and data, along with analytics tools that provide transparency and insight for decision making, search architects can perfect search and results interfaces as well as better understand the intent behind people's queries.
IT teams should ideally leverage a unified search platform that can provide powerful insights into the search paths taken by individual users — and ultimately create better, more unified search experiences across the organization. 
Coveo provides in-depth analytics reporting that helps prevent zero-result searches, advanced search metrics, and enables A/B testing. 
Conquer the Enterprise Search Challenge
Not all enterprise search solutions are the same, and neither are enterprise search needs. We're here to help you find one that fits your audience's DX needs and scales. Check out our buyer's guide that will help you evaluate different options on the market. 
It'll walk you through fundamental concepts and how to decipher which solution is your enterprise's next search engine.
Ebook
Buyers Guide for Enterprise Search Platforms
Dig Deeper
Ready to move beyond the conceptual? Here's a list of the 10 must-have features you should look for in a relevance platform.
Or if you'd like to get hands on, give our free 30-day trial a spin!
---