In Gartner's 2023 CIO Agenda, 45% reported that their top top-line objective of digital investments over the past two years was improving customer experiences, and 25% stated that improving employee productivity was a key bottom-line objective. 
I suspect these numbers will increase in upcoming reports as businesses compete on customer loyalty factors while the current economy requires CIOs to drive efficiencies. One force multiplying opportunity for CIOs is investing in personalization, and I believe ChatGPT will energize the consumerization of natural language search.
Customers and Employees Expect Personalized Experiences
CIOs and IT executives may not realize that customers and employees expect personalization. The 2022 Gartner Customer Service and Support Survey shows that 71% of B2C and 86% of B2B customers expect companies to be well-informed about their personal information during an interaction.
Gartner recently published its Magic Quadrant for Insight Engines, their term for technologies that "apply relevancy methods to discover, analyze, describe and organize content and data." In this report, Gartner states, "Coveo offers the best level of personalization of all vendors in their market."
What intrigues me about Coveo and its approach to personalization is that it drives loyalty in both B2B and B2C while also improving knowledge sharing in employee experiences. With Coveo's architecture, data scientists can tap into unstructured data to train ML models or build analytics dashboards. It's a platform that integrates content from multiple sources, has powerful out-of-the-box AI capabilities, and offers several development options for plugging search experiences into SaaS and delivery platforms.
With one investment in Coveo's insight engine, CIOs can leverage AI search capabilities and deliver personalized experiences to customers and employees.
But we know that procuring technologies alone doesn't drive transformation. Here's what CIOs can do to accelerate personalized experiences.
1. Centralize Zero-party Data From SaaS and Enterprise Resources
The promise of personalization has been around for a long time. What's different today to support faster implementations and more actionable search results?
The answer starts with simplified integrations, as well as the ability to pull data from the most common SaaS tools and enterprise platforms without investing in software development. Coveo can pull content and data from common platforms, such as:
CRMs like Salesforce and Microsoft Dynamics 365
CMSs like Sitecore, Drupal, and Adobe Experience Manager
Ecommerce platforms like Oracle Commerce, SAP Commerce, and Adobe Magento
Workplace tools like Google Workspace, Microsoft Sharepoint, Atlassian Confluence, and ServiceNow
CIOs can use these integrations to centralize zero-party data, Forrester's term for information collected from customers with their consent. Once centralized, this data is the baseline for personalized experiences delivered to customers, customer support, data scientists, and all employees.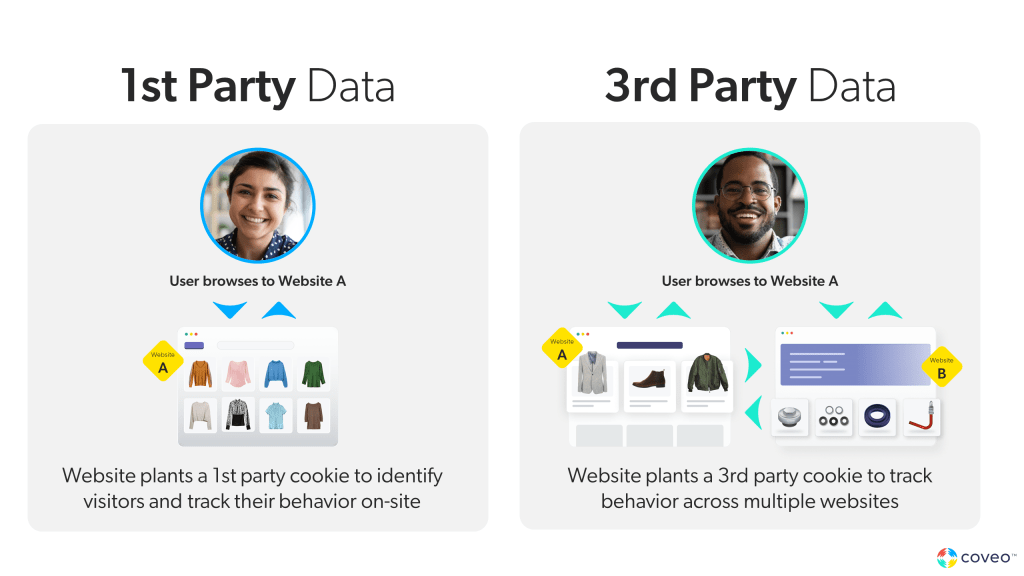 2. Transform the Culture to Trust Machine Learning Predictions
Integration has always been a pain point for legacy search index engines, but that's not the only reason many enterprises were slow to implement personalized experiences. 
Here's the next challenge slowing down marketers, product managers, and development teams.
After developers integrated content and data, they relied on subject matter experts to define topics, tag content, and define results ranking rules. This delayed rollouts, especially when subject matter experts didn't agree on how to define relevancy. Even worse, as new content was added, developers were asked to tune search engines when business leaders changed the relevancy requirements.
Even when agile teams used design thinking and created user personas, developers faced challenges when stakeholders didn't agree on what search users needed.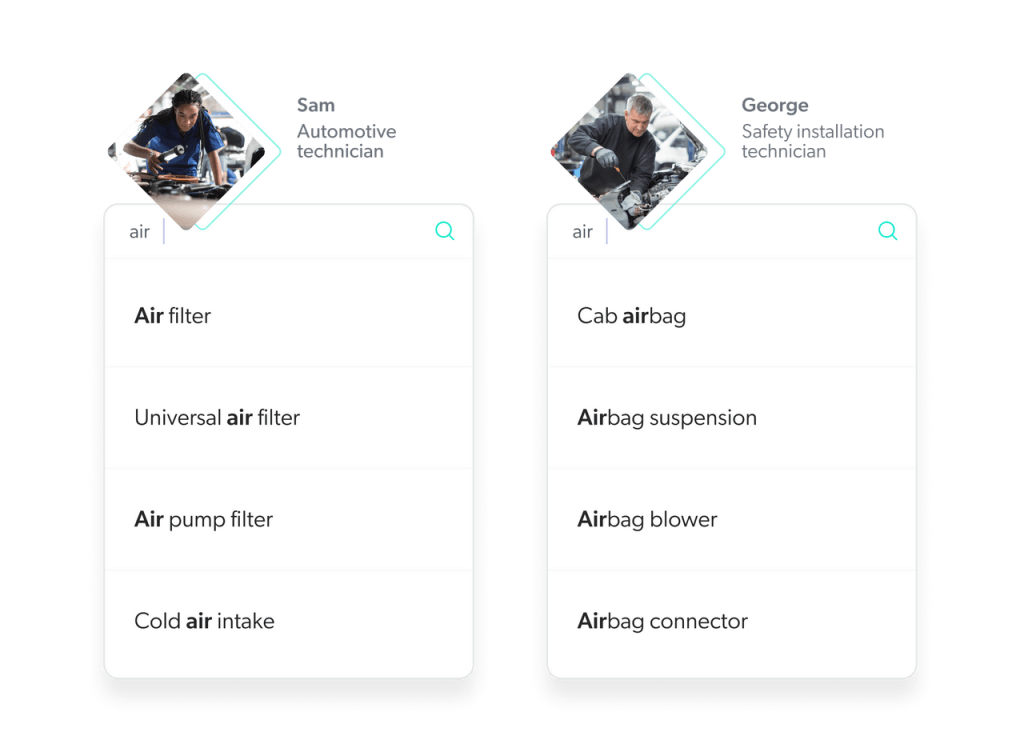 AI search addresses this with many machine learning and artificial intelligence capabilities, including recommendation engines, question answering, smart snippets, text pre-processing, and dynamic content filtering. The core of this capability is search analytics, which creates a dynamic feedback loop to tune relevancy algorithms automatically. 
Of course, having all the AI capabilities only works when subject matter experts trust the methodologies and believe in the results. Rule-based systems and frequent tweaks to relevancy algorithms are not scalable approaches to personalized experiences. Instead, CIOs can sponsor a search center of excellence to ensure a team reviews the analytics and feedback from customers and stakeholders, and part of the responsibility is to use outcomes to develop trust in the algorithms. 
3. Modernize Applications with Low-code and SaaS Integrations
CIOs have to lead the implementation of the last mile – bringing personalization to the customer experience platforms and employee workflow tools. Many of these platforms and tools have built-in search and information browsing capabilities, but they only have access to their localized data silos. 
Organizations committed to personalized experiences should want AI search capabilities plugged into these platforms and extend the limited functionality built into SaaS and workflow tools.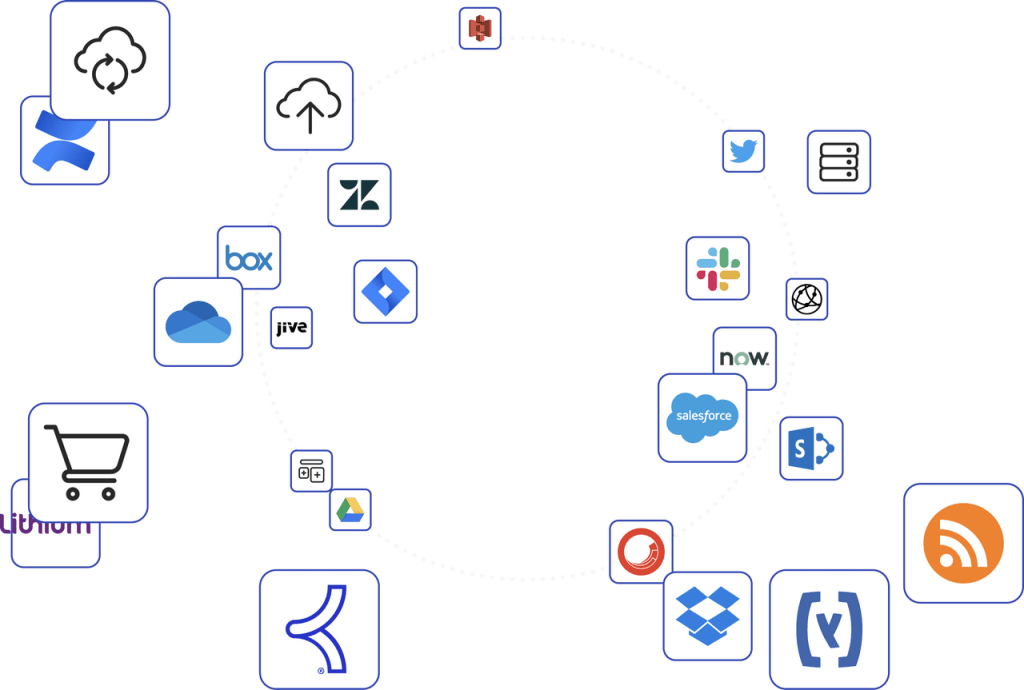 And CIOs and IT leaders have integration options to do this efficiently using APIs, headless search, low-code application building options, and customizations built by software developers. Agile teams can select the development option that best suits the user experience and platform integration requirements.
The bottom line is that today's B2B and B2C businesses compete on delighting loyal customers and simplifying employee experiences. CIOs should renew interest in AI search capabilities and demonstrate how personalized experiences deliver differentiating results.
Dig Deeper
Join us in June, when we explore findings from Gartner® Magic Quadrant™ for Insight Engines and what those results suggest for the industry.