Where does your company fall among the four phases of knowledge management maturity?
Let's back up a little. Researchers speculate that in a decade, 'remote work' will just be 'work'. Underpinned by digital content and collaboration tools, finding the documents and information needed to complete projects won't be as simple as leaning over a cubicle wall to ask a question. Instead, search platforms become the throughline that connect different information development channels.
And, today, finding that information is becoming ever more difficult. As shown by our own research, employees are reportedly spending half their workday trying to find the information needed to do their jobs.
But what good is search if the information an employee needs is living inside someone else's head? This is where the concept of knowledge management (KM) comes into play — identifying, capturing, and indexing information impacts so many areas of your business. From onboarding new employees, to promoting collaboration between departments, to supporting new and existing customers in resolving an issue, KM is hugely important.
So what exactly is KM, and how do you evaluate how well your company is performing in this practice?
Defining Knowledge Management
Establishing a knowledge process isn't a new idea; it's been around in various forms since before we had computers. But the formalized, digital idea of knowledge management that we have today evolved during the early 1990s.
To put a definition on it, knowledge management (KM) is a company's approach to developing, sharing, using, and, of course, managing the information that's been collected throughout that organization's lifetime. This information, in documented form, is typically explicit; but the more you capture and crystallize tacit and tribal knowledge, the better long-term effects an organized KM process can have for your company.
The Technology & Services Industry Association (TSIA), a research and advisory firm focused on helping technology companies drive profitable growth, has long touted the importance ofKM implementation. As the group's expansive empirical research indicates — year after year and across business sectors — organizations devote significant planned spending to their KM programs.
Knowledge keeps the axles greased, so to speak, for everything from new employee onboarding to post-purchase customer support. This all poses the question, how do you measure KM maturity, and where does your company fall in that spectrum?
How Mature Is Your Organization's Knowledge Capability?
When evaluating the maturity of your KM program, you'll want to start with the TSIA enterprise knowledge management maturity model. Here's what that KM maturity model looks like:
What follows is a closer look at this KM maturity model, including how to use it toward enhancing knowledge management maturity within your organization.
You'll gain practical knowledge of the interconnected elements of a successful KM program, an understanding of where your organization ranks, and guidance that you can apply throughout your progression.
What Is the 4-Phase Knowledge Management Maturity Model?
As you likely noted in the graphic above, the four phases of the TSIA model are – recognition, instantiation, value realization, and strategic. Most knowledge management initiatives fall somewhere along this four-phase progression, from inception to the strategic planning process. 
Phase 1: Recognition
In this phase, nascent KM programs lack the systems, processes, and knowledge-specific metrics that you'll find in more mature programs. Companies in phase 1 tend to reward subject matter experts (SMEs) for being the only person to know something, creating a culture of knowledge hoarding (as opposed to collaboration).
Phase 2: Instantiation
Here, you'll find processes for capturing and sharing tacit knowledge. You should be able to identify content repositories across the organization.
Moreover, you'll find "knowledge champions" at the executive level. These executives understand that a successful KM program could translate into considerable business outcomes (productivity, cost, customer satisfaction, to name a few).
Phase 3: Value Realization
At this point, your KM tools and processes allow for greater automation. The program is highly scalable and produces measurable and meaningful ROI. Organizationally, interest in and support of KM development tends to spread beyond, say, the knowledge base team, during this phase.
Phase 4: Strategic
By now, the KM program permeates the entire organization. At the executive level, your knowledge program has considerable visibility and representation. Other business units, such as sales and product, collaborate on KM initiatives, leading to better service delivery.
Overall, the organization commits longer-term funding to KM capability and infrastructure.
What Are the Components of Knowledge Management?
The four main components of knowledge management are corporate culture, people, process, and technology.
To self-assess your KM maturity level, start with the four pillars in the TSIA KM maturity model. You'll find that each pillar must be implemented and integrated together for an efficient and successful knowledge management program. They are:
Corporate Culture: These are underlying beliefs, values, and assumptions of those within your organization.
People: Your stakeholders, champions, and potential opposition to change.
Process: Management and information system, governance frameworks, and best practices.
Technology: Hardware, software, information technology infrastructure, and so on.
Think of the phases less like steps, and more like an iterative, overlapping process — each feeds into and underpins the next, creating a larger system that develops, captures, and shares information between groups. Each pillar is as crucial as the last — great content is important to have, but it also needs to live somewhere that makes it easy to find that content when needed. Content management systems like a knowledge base can be greatly enhanced by a tool like a relevance platform, which we'll dig more into below.
Can an Organization's Knowledge Management Be Assessed?
Yes, it can. The TSIA recommends evaluating your current knowledge process against each KM maturity pillar, across all phases to see which describes your current standing. That's because each phase is designed to guide internal conversations about what's needed to improve organizational knowledge sharing and evolve your company's KM practices.
Let's break it down for each.
Corporate Culture
Companies with KM cultures in phase 1 (the recognition phase), organizational SMEs seem to hold all of the cards. When knowledge transfer does occur, it's common for people other than the creator or expert in that field to take credit.
During phase 2 (the instantiation phase), executives begin to realize that a proper knowledge management strategy not only has the potential to boost employee proficiency and productivity, but cut business costs. Once executives can see the actual bottom-line ROI for their KM program, you are in the value realization phase, or phase 3. Here, the KM program begins to expand beyond service and support and into other areas of the business.
In phase 4, or the strategic phase, you'll see executives leading the way in terms of championing KM. You might find a cross-enterprise knowledge czar, who manages the ongoing maintenance and enhancements of the program. Your czar also keeps the executive team apprised of plans and performance through regularly reporting.
People
You'll know your people are in the recognition phase by the lack of formal collaboration. There are few goals or incentives for teams to share their knowledge, only to take credit for it. As you progress to the instantiation phase, you'll provide formal knowledge management training, including how to find, improve, and contribute to organizational knowledge. The team shares goals and incentives for KM outcomes, and someone is held accountable to maintain the editing and maintenance of resources.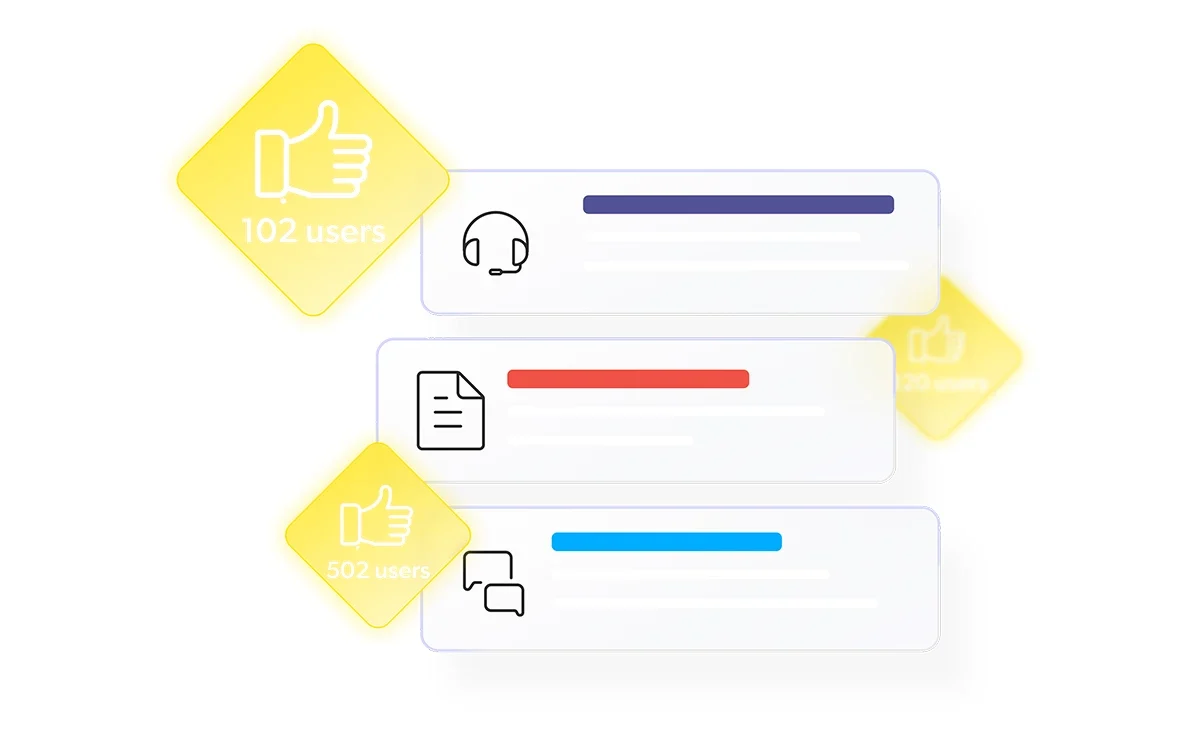 In the value realization phase, you will be able to gauge the impact employees have on core productivity metrics, such as first call resolution (FCR), talk/resolve time, cost per incident, and employee satisfaction. You'll begin to see an increase in CSAT scores, self-service success, and case deflection.
During the strategic phase, you involve your customers in the creation and maintenance of content. Improved collaboration among customers and employees enables "swarming" support. The executive team commits to long-term, dedicated KM funding, which sends a strong signal to the rest of the organization.
Processes
You won't find many formal processes for KM during the recognition phase, if any. At best, your knowledge is tracked in support cases, Post-it notes scattered across an agent's desk, or clandestine pages in OneNote.
Typically, you'll establish processes for knowledge capture, publishing, and maintenance during the instantiation phase. During the value realization phase, you'll optimize and evolve these processes, with knowledge sharing initiatives that expand to other teams.
In full maturity of the strategic phase, KM processes expand across the enterprise (development, quality assurance, product management, product marketing, marketing, billing, etc.). Your teams might use KM to reveal and address the root causes of high volume support cases, high-cost business disruptions, etc.
Technology
During the recognition phase, your teams will create and collect knowledge in multiple applications and repositories — silos, as we often refer to them. As such, there's no unified search index or strategy for bringing this knowledge together, or extending it to different customer and employee touchpoints. 
During the instantiation phase, you'll make an inventory of all employee and customer knowledge repositories — formal and informal — as the first step toward a unified search strategy. You might find some KM tools and technology in place, with some knowledge maintenance automation and analytics for identifying content gaps.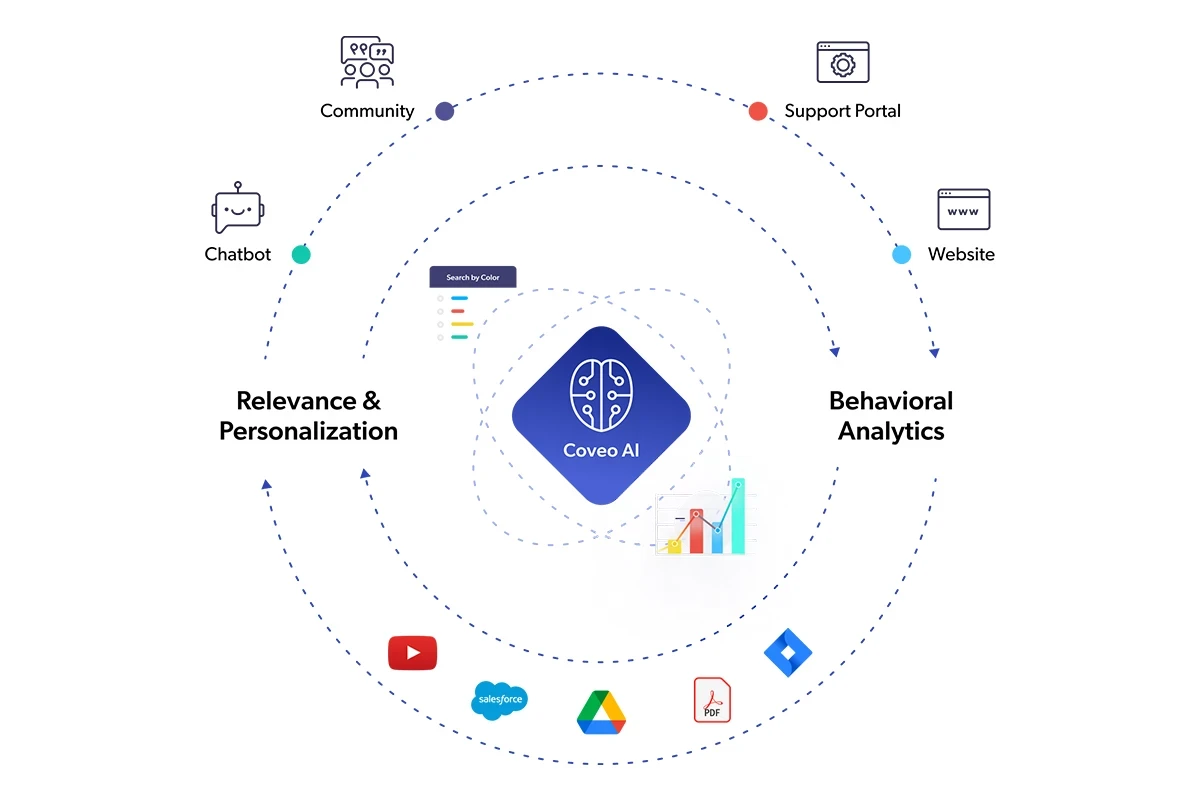 The value realization phase is where you use technology to track your top and least-used content, gauge the relevancy of your content, and spot concept-based trends in your types of knowledge. These lessons-learned are critical to the future of your support organization, as well as organizational learning.
Finally, your KM tools and technology enter the strategic phase once you begin considering KM through the lens of infrastructure. How can we invest in infrastructure to enable knowledge consumption, including new search paradigms (chatbots, for example) and formats (video, mobile, etc.)? At full maturity, your organizational leadership commits long-term funding to KM and strategic content management.
Why is it Important to Assess the Maturity of Your Knowledge Programs?
The maturity of your KM program matters. To empower employees and customers, scale your products and services, and grow as an organization, your people need instant access to relevant information-i.e., your knowledge assets. KM is foundational to an intelligent and connected workforce-including the customers and partners that workforce exists to serve.
The TSIA model for KM maturity is a terrific tool for conducting this self-assessment. Naturally, some of your KM initiatives will be farther along than others. Still, we encourage any enterprise to determine their own maturity and begin the journey toward a better KM practice.
Dig Deeper
Offer easy knowledge management across your enterprise applications to help employees be effective, productive, and empowered in their work, wherever they are.
---