The Intelligent Swarming℠* methodology, a customer support model that uses a single-tiered approach to resolve customer issues, requires a bit of a cultural shift from standard multi-tiered models. 
Designed to reduce costs while boosting customer satisfaction, measuring the effectiveness of swarming can be tricky since the metrics you track depend on your business and your specific goals. 
It's important to consider things like resolution time, ticket deflection, and customer satisfaction scores. But you'll also want to track employee engagement and morale metrics to gauge how swarming impacts your team's motivation and performance. 
Just adopting swarming on its own won't necessarily lead to better customer service. You also need to apply customer service knowledge management and Knowledge Centered Service (KCS)®* practices to properly meet customer needs.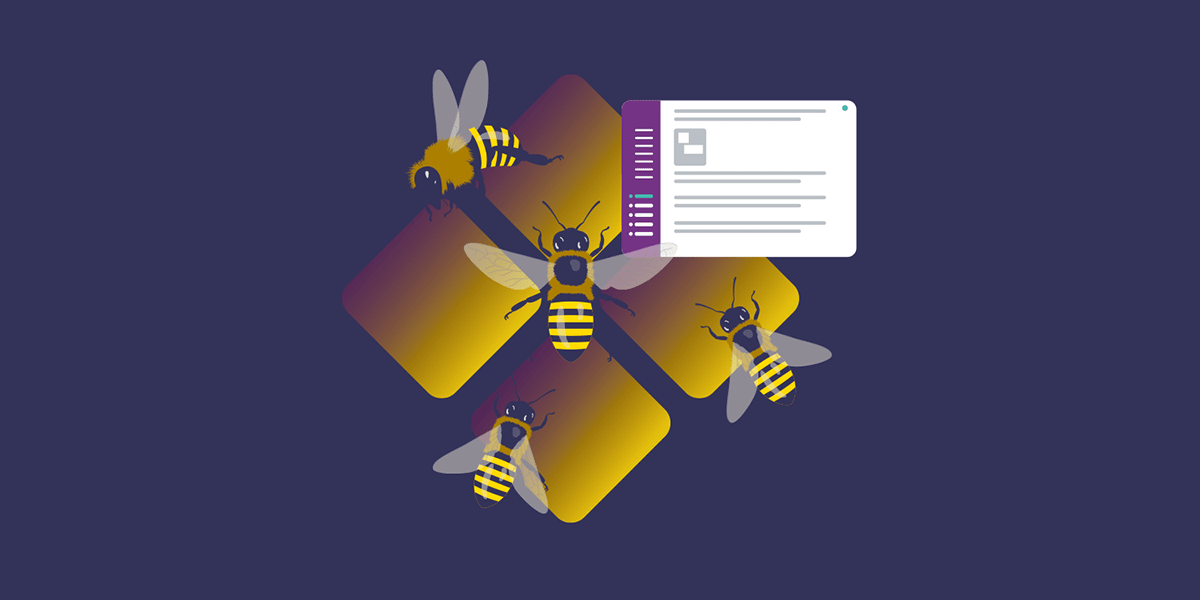 What Is Intelligent Swarming?
Swarming — sometimes also called case swarming or collaborative support — is a service innovation that allows agents, managers, and subject matter experts (SMEs) within an organization to collaborate in real time to resolve an issue. The initial agent acts as a liaison for the customer, pulling in people who have experience with a given issue so that it can be resolved without deflection to a different agent or manager.
This method of issue resolution avoids transferring the customer to multiple levels of support personnel (aka tiered support), and instead calls on the collective intelligence of a team to quickly resolve customer issues. Skills development is a top benefit of swarming, according to the Consortium for Service Innovation. Per the Consortium's website, swarming helps companies achieve: 
Faster knowledge transfer between people
T-shaped people (develop breadth and depth of knowledge) and a T-shaped organization
Far faster time to proficiency for knowledge workers
Faster resolution to new issues
More creative problem solving
More effective ways to solve complex, cross-product and multi-vendor issues
How KCS Enables Intelligent Swarming
KCS is fundamental to a swarm intelligence approach because it ensures that every agent has access to the most relevant and up-to-date information for each customer case.
To leverage KCS, you need a robust knowledge management methodology— the foundation for creating a repository of information that service agents use to help customers and collaborate with each other. 
Components of effective KCS include: 
Connected systems: The ability to integrate existing systems (CRMs, ERPs, etc.) and create a single access point for the entirety of your organizational knowledge.
Knowledge capture: A process for capturing knowledge across all areas of the organization in a consistent format. 
Central knowledge base:  A central repository of documented issues that is searchable, updateable, and accessible by support agents.
Knowledge exchange: An intuitive way for agents to search for information across all systems, ask questions, and collaborate on customer issues.
Knowledge refinement: A way to regularly review, update, and refine the knowledge base to make sure it remains accurate and up to date. 
Measurement and analysis: A way to regularly measure the effectiveness of your knowledge management processes, gain insights, and adjust as needed. 
By investing in the technology that facilitates KCS, such as AI-powered enterprise search, you create a culture of knowledge sharing that encourages collaboration between departments. The KCS structure ensures that knowledge for, and about, a given issue, wherever it exists, can be easily discovered, retrieved, and utilized by customer service agents.
Swarming takes KCS to the next level by pulling SMEs into a customer issue in real-time, leading to faster resolution for customer issues and less frustration among service agents.
Efficiency Versus Collaboration Metrics
The primary goal of a collaborative support model is to resolve cases faster, without escalation. The way you achieve this varies based on how your support team initially transformed their service approach. 
If you switched from a tiered model to a single-level support model, the metrics to focus on are all about efficiency and should include the following:
Median time to resolve: The time between when a customer submits a support request and when it is resolved.
Customer satisfaction score (CSAT): Uses customer feedback to determine the overall level of satisfaction your customers have with the service they received.
Customer effort score (CES): Measures the effort involved in resolving an issue. The CES is measured from the customer's perspective. It's obtained by surveying customers using a scale from 1 to 7 where 1 is the most effort and 7 is the least.
Deflection rate: The percentage of incoming tickets that can be answered by self-service or automated processes, reducing the need to involve an agent to solve the problem
Employee satisfaction (ESAT) score:  Tracks employee satisfaction with day-to-day tasks, sense of purpose, professional development opportunities, and overall company climate. 
Knowledge sharing rate: Measures how frequently employees are sharing valuable knowledge with their peers.
On the other hand, if swarming is used to replace an existing collaboration process (versus a multi-tiered escalation process), you'll want to focus on metrics that can measure the effectiveness of the new swarming process versus the old collaboration process. 
At Coveo, we replaced collaboration with swarming, so we focus on all of the above metrics. We also use the following metrics to assess how swarming improves collaboration:
Collaborators to swarms: Measures the ratio of collaborators to swarms. While more collaborators isn't necessarily better, multiple collaborators per swarm generally indicates a successful implementation as it shows that teams aren't relying on one individual to solve cases.
Active collaboration: The number of collaboration sessions measured over a given period (day, week, month, etc.)
Helpful answers: An answer is deemed helpful if the resolution is added to the knowledge base, a piece of content is attached to a given response, or an agent indicates that answer helped resolve the issue (e.g., via an "upvote" or other mechanism to measure  helpfulness).
These metrics can help you identify who participates in the swarming process and what pieces of content or documentation add real value. Since swarming as a support approach is a novel concept, it's important to monitor the way your agents use it, how effective it is at resolving issues, and tweak the approach as needed. 
Currently, there's no out-of-the box solution that allows companies to track the different metrics associated with measuring the effectiveness of collaborative swarming. Measurement tools need to be custom built, something we're doing internally at Coveo.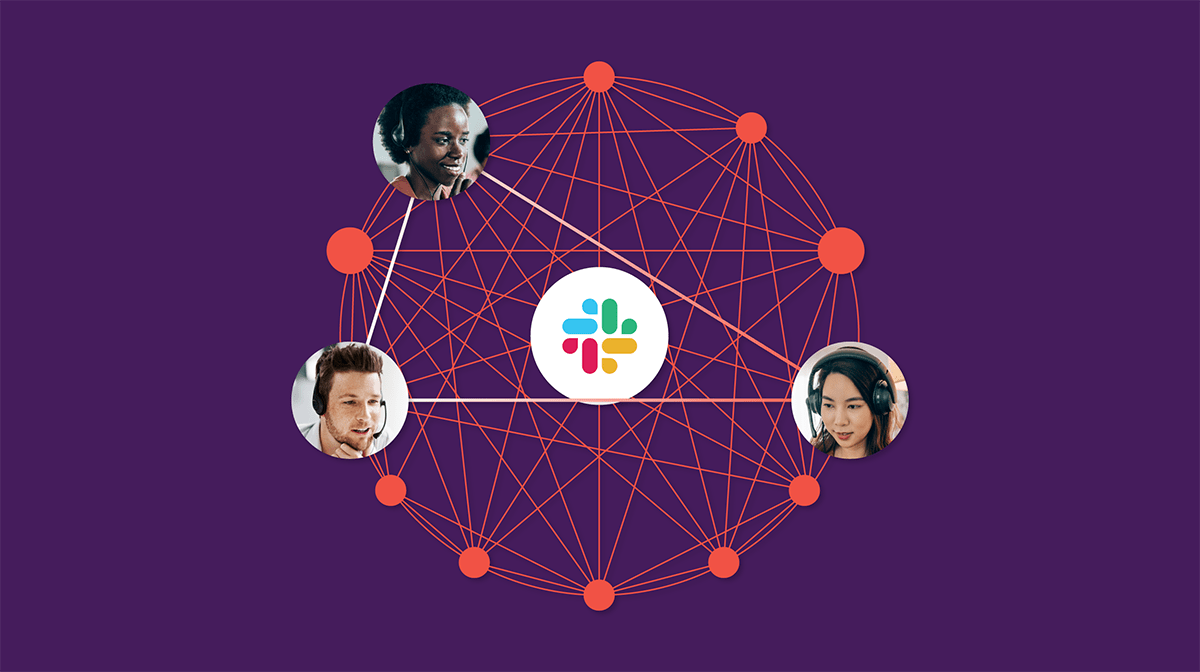 Slack: A Real-World Example of Intelligent Swarming
With 10 million daily active users across 85,000 companies use Slack to collaborate internally and externally, including 65 Fortune 100 companies. It's become the go-to channel for agents to collaborate about customer service issues.  
But while Slack is a powerful collaboration tool that a single employee can use to manage a ticket from initiation to conclusion, it lacks an easy way to surface relevant information from your knowledge base. Agents using Slack are forced to "context switch" — meaning they must constantly move back and forth between Slack and other systems (e.g., ticketing, knowledge base, CMS) to effectively provide accurate support.
At Coveo, our platform can connect Slack to content from across your entire enterprise.  With AI-powered search, you can automate the process of surfacing the right content from across your organization while also locating the most appropriate peers to pull into a ticket. You can also bring Slack conversations into your enterprise search, enabling easy capture of newly created content.
Our ebook, Combining Slack & AI-powered search for intelligent swarming, shows you how to use targeted collaboration to create intelligent support experiences. 
Better Customer Outcomes
Swarming gives support teams a tremendous opportunity to improve service efficiency and customer satisfaction while also building team collaboration and knowledge sharing. 
For this collaboration method to be successful, it must go hand-in-hand with robust knowledge management and KCS practices. Connecting systems like Slack to your knowledge base is a game changer.  It allows agents to access the content they need without searching across multiple systems. It also ensures that knowledge is available in real-time, so customers can get help quicker  from a single point of contact.  
Intelligent swarming metrics help you evaluate this promising approach to customer support and ensure that your support team is maximizing the benefits of team collaboration, knowledge sharing, and intelligent search. By measuring the performance of your swarm intelligence approach, you can identify which content and documents are adding real value, who the best contributors are, and how quickly tickets are being resolved. All of this contributes to a better customer experience and enables a better management of customer expectations.
Dig Deeper
As support leaders prepare to adopt the Intelligent Swarming model in their teams, there are key things to consider: team readiness, change management, adoption, and more.
Watch our on-demand roundtable discussion with Matt Seaman, Executive Director at the Consortium for Service Innovation, and Patrick Martin, VP of Customer Support at Coveo, on best practices with examples from the field.
*Intelligent Swarming℠ is a service mark of the Consortium for Service Innovation™
*KCS® is a service mark of the Consortium for Service Innovation™