Wondering if you need an intelligent swarming expert finder? When it comes to providing exceptional customer service, it truly takes a village.
And this is the philosophy that's slowly morphing the customer service industry. The notion that customer service representatives (CSRs) should have a "Bat button" to ring for expertise, no matter how arcane. 
With the increase in case complexity, those in a tiered model may see a spike in cases passed from one tier to the next. This adds costs to the support model on top of negatively impacting Customer Effort Score. If this sounds like your organization, you should check out a collaborative support model — often referred to as Intelligent Swarming℠*. 
Coined by the Consortium for Service Innovation, Intelligent Swarming allows one CSR to own a case from beginning to end. This offers several benefits. The customer only ever interacts with one CSR, rather than being tossed around like a football between tiers. Employees collaborate with peers who have been exposed to similar problems or situations in the past. 
Of course, that might understate an important point between those two experiences: connecting the CSR to the right people. Here's how AI-powered search can help.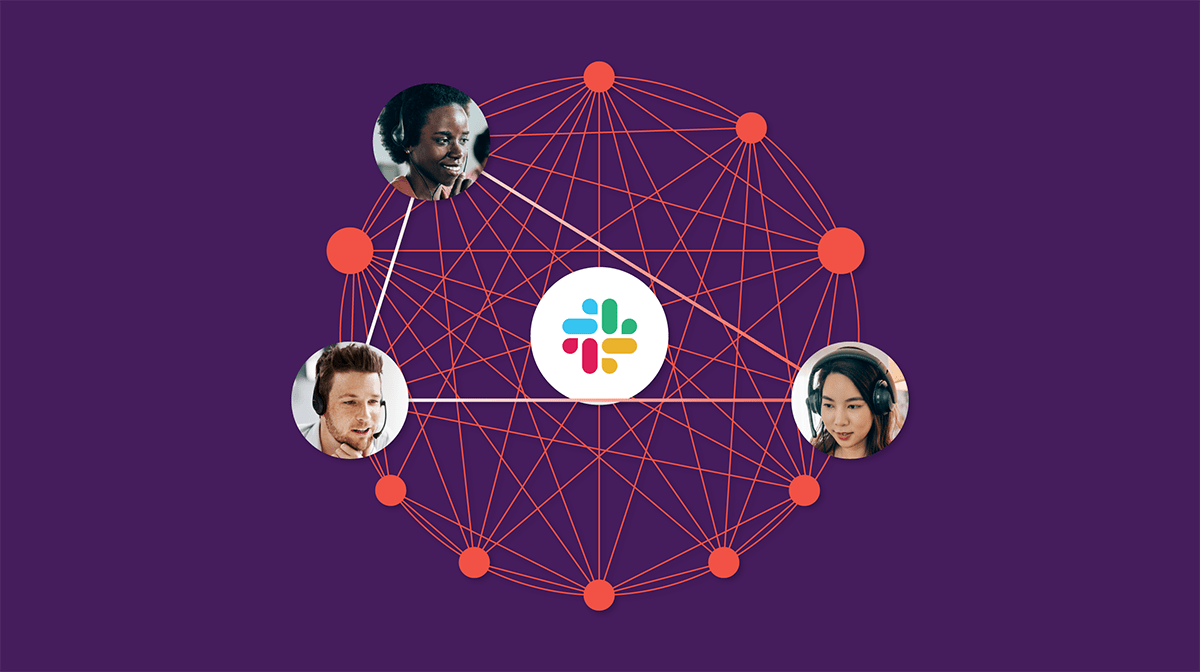 What Is Intelligent Swarming?
First, if you're unfamiliar with the Intelligent Swarming methodology, let's unpack it a little more.
In the Intelligent Swarming framework, an agent isn't alone when dealing with cases. The shift to customer self-service means simple questions can be answered digitally. Thus agents either get one of two types of callers. Ones with extremely difficult problems, or angry ones who can't find the solution they need. Sometimes agents get a combination of both. This creates razor-thin margins for error when it comes to quickly and thoroughly resolving a customer's problem.
So back to the Intelligent Swarming methodology. In this scenario, a CSR owns a case from creation until resolution. CSRs are often already product experts, but sometimes novel issues appear that they may not have grappled with before. This means they need help, and that help can come from inside your company.
With swarming, the CSR can tap technical account managers, product specialists, and other subject matter experts to help them quickly and efficiently get a solution to that customer.
By now you might be thinking this all sounds great. One case, one agent, a team of experts to help resolve issues fast. You also might be asking yourself, does this mean I have to create a workflow identifying all the possible types of problems and the experts who might know the answer?
Nope. This is where machine learning can do the heavy lifting by providing an intelligent swarming expert finder.
How AI Search Reveals Expertise You Already Have
Due to the digital nature of much of today's workforce, your contact center probably uses a multitude of systems. From a CRM to the customer community to monitor questions. To knowledge bases and product documentation that lives in numerous internal content repositories.
If you can connect those repositories with something like an AI-powered unified index, you can make all of that information available to those searching for it. This is the foundation of great customer self-service. 
[As an aside, a unified index is also the foundation for employee self-service and agent self-service, but neither of these topics are the focus of this article.] 
The thing is, when you've got that unified index, with AI and machine learning layered on top, there are numerous ways you can now make all your collections of knowledge useful. To do this, Coveo is leveraging its Case Classification machine learning model to help bring agents together to brainstorm solutions. 
A Peek Under the Hood
Here's how it works with Salesforce:
Step 1. A custom button inside Salesforce initiates a swarm. This kicks off Coveo's Case Classification machine learning model, which uses information in the specific case the CSR needs help with to sift through your Service Cloud and identify experts. By indexing specific case fields in your Service Cloud, the ML model can identify at least three names of CSRs who have successfully handled a similar case.
Step 2. This list is returned to the agent for verification. The agent confirms that these are the people with whom they want to swarm, and a dedicated Slack channel is opened. All invitees are pulled into the channel, where the swarm commences.

Step 2a. If those in the swarm need to search additional content or information, they can also initiate a Coveo search from within Slack. This helps everyone remain focused and on task for the matter at hand.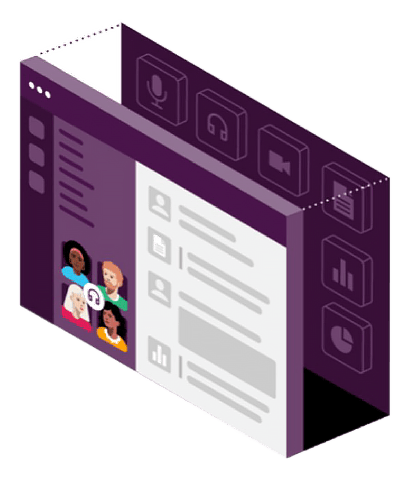 Step 3. Once the solution is developed, the swarm channel can be closed and then indexed for future searches.
How Coveo Swarming Can Benefit You
This is of course a very high-level look at how Coveo Swarming can be deployed in your organization. TSIA has identified the following benefits from moving to a collaboration support model:
+6.3 in employee satisfaction
-1.9 in voluntary employee attrition
+12.4 in NPS
+5.4 in Contract Renewal Rates
+2.1 in Support Gross Margin
With Coveo's approach to connecting agents for swarming, you aren't restricted to a static set of skills. Instead, you make use of a dynamic skills database that's growing organically along with your team (usually via good customer service knowledge management).
Empowering Agents to Resolve Issues 
As the support industry shifts from tiered to single-level models, swarming is emerging as key to empowering CSRs to resolve complex customer issues.
Deloitte was urging companies to "radically transform their support models" back in 2020. This was before the pandemic forced many support agents to work from home and communicate with their team members remotely.
What does radical transformation look like? Increasingly, it requires automation, machine learning, and artificial intelligence to facilitate the kind of faster response times enabled by single-tier support. It's been nine months since we rolled out our intelligent swarming capability, with swarming occurring in roughly 10% of cases. 
Our preliminary data shows:
When comparing previous collaboration models with swarming, we've seen a 37% improvement in average Time to Resolve (TTR) with swarming.
We have an average of 2.8 people engaged in swarms out of an average of 5 people being invited (including the case owner).
As the ML model learns which SMEs to invite through time, our average TTR on cases with swarming has improved by 27% since launch.
While our analytics around swarming are currently limited, we're seeing clear benefits when comparing collaboration models with clear efficiency gains from swarming, versus using our own collaboration forums, which are more synchronous in nature.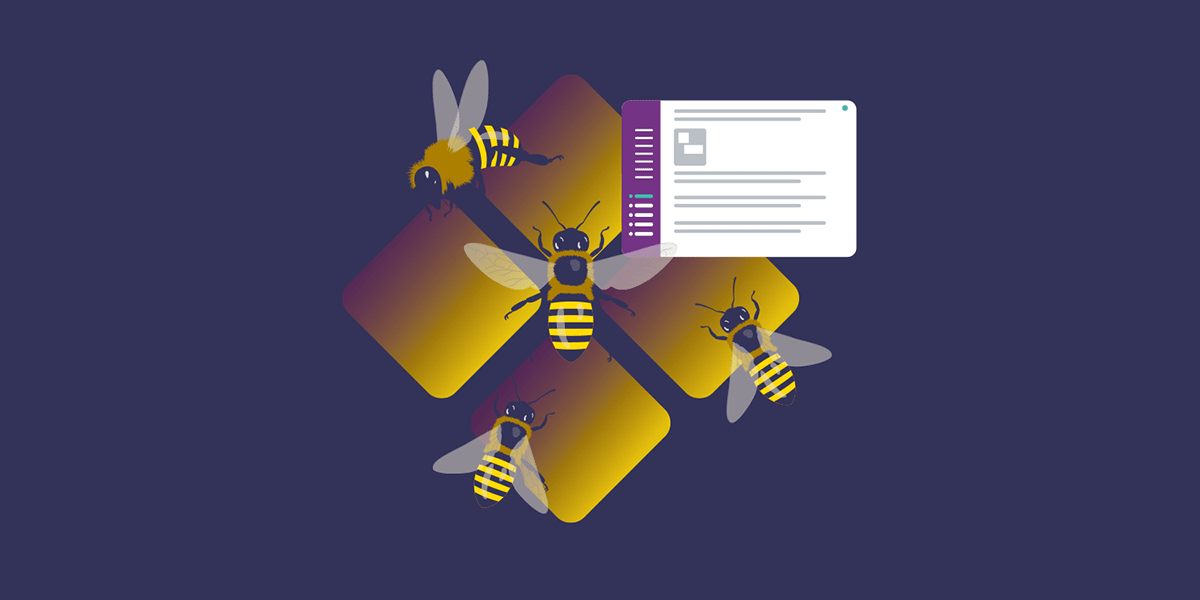 The Future of Intelligent Swarming
As intelligent swarming becomes more prevalent, we expect to see more and more organizations leverage the power of collective knowledge to improve the customer experience. Swarming is a hot topic in the service industry because it supports the single-tier support model. 
The Technology and Service Industry Association's (TSIA) data reflects this shift. About 20% of the organizations they benchmark had a single tier support model in 2016 versus 30% six years later. Swarming allows support agents to pull people into the investigation and help them resolve an issue while maintaining the liaison with the customer, which means the customer doesn't have to start their story over with other CSRs. 
With 70% of TSIA members still using tiered support models, there's an opportunity for those that embrace a single tier model to differentiate themselves. The impact of moving to a single tier support model goes beyond improving customer experience. TSIA data shows that it also improves employee satisfaction and reduces employee attrition rate. 
This is an industry-wide shift. Are you ready for it?
Dig Deeper
At Coveo, we're helping customer support organizations leverage intelligent swarming by integrating our existing technology with collaboration tools like Slack and Salesforce. Learn more by downloading our ebook on combining Slack and AI-powered search for intelligent swarming. 
*Intelligent Swarming℠ is a service mark of the Consortium for Service Innovation™