There's something remarkable happening, a trend that's reshaping how and why companies do business: product democratization. A leveling of the playing field, if you will. Today, most business sectors are so saturated with worthy competitors that the quality of a product or service is considered table stakes—a minimum barrier to entry. 
"You're not competing on products," says Matt Seaman, Executive Director at the Consortium for Service Innovation, at a recent Relevance 360 session. "The products have become democratized. You're competing on customer experience." And we have a bunch of customer experience statistics that make a similar case.
Watch the full session for all the thrilling details
Seaman is alluding to the rapidly rising customer affinity to the companies most capable of delivering relevant service experiences at any point in the journey. Think about it. If you wake up at midnight to go looking for answers, you want and expect a company to be there with an answer carved out just for you – across all digital channels.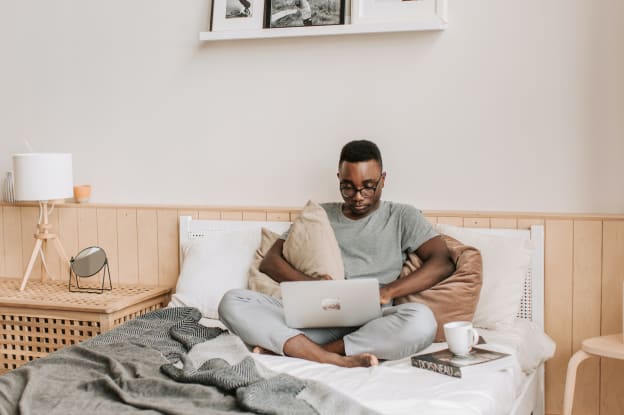 This is what we at Coveo refer to as a personalized and unified service experience. In Seaman's words, "a designed experience based on how each specific customer interacts with the world around them." 
What follows is a closer look at the urgency behind delivering this kind of experience, and how service leaders can begin to do so at scale.
The Case for More Personalized Service Experiences
As ubiquitous as "digital transformation" might be (most companies having initiated at least some semblance of a digital transformation strategy), one has to wonder why so many of these initiatives are failing to deliver. "Almost 70% of the money we're spending today on digital transformation is not creating the results we're looking for," estimates Matt Seaman. "A lot of that is because we're not starting with the customer experience and how it's relevant to what I'm trying to achieve."
We've seen the same assessment echoed among leading analysts. According to a recent report from Gartner, for example, "by 2023, organizations at advanced stages of digital transformation will find that poor customer experience is their biggest barrier to further success." Beyond being a pressing issue, customer experience may well prove to be the issue in the near to long term. 
But what exactly is a "poor customer experience"? At a fundamental level, it's imposing our own will and value set on customers. "As a consumer shifts from website to website," says Sriram Sitaraman, CIO at Synopsys, "they shouldn't have to relearn how to use a website." Similarly, customers shouldn't need to tell us who they are over and over again, or what their issue is, peeling back layer after layer of irrelevant content to find what they need. 
Where is the potential of personalization untapped?
Tune in to our podcast, The Ecom Edge!
How The Pandemic Has Accelerated Demand for Customer Experience Personalization
Suffice it to say that the global pandemic has quickened the pace of demand for so-called "relevant service experiences." All of a sudden, swathes of people across the world—from novice users to seasoned experts—have been forced to adopt new technologies at home. 
Service and support teams are swamped with inquiries as people struggle to adapt.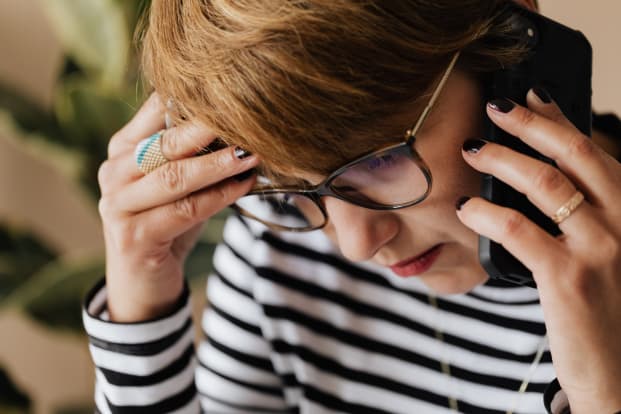 In the wake of this sea change (one with no clear end in sight), companies have rushed to stop the gap with technology. Chatbots come to mind. And while we know that up to 80% of routine questions might potentially be answered by a chatbot, most organizations are finding that chatbots alone aren't the answer. Instead, these technologies must be deployed alongside—not in place of—existing support and service channels.
Until customers can find that degree of accurate, personal service, they'll just keep picking up the phone.
The Experts Weigh In: Four Avenues for Personalizing Customer Service
While the strategies for delivering personalized service are many, four themes emerged in a recent discussion with service leaders at Relevance 360, "Create Customers for Life with Relevant Service Experiences."
1) Timely content 
Powering so many of the personalized service experiences that customers have come to expect is content. "People have learned to search documents before picking up the phone," says Sriram Sitaraman of Synopsys. This shift in behavior is based on choice and convenience. It creates an opportunity for companies to learn from this behavior and deeply personalize the way they deliver information, answers, and solutions to customers.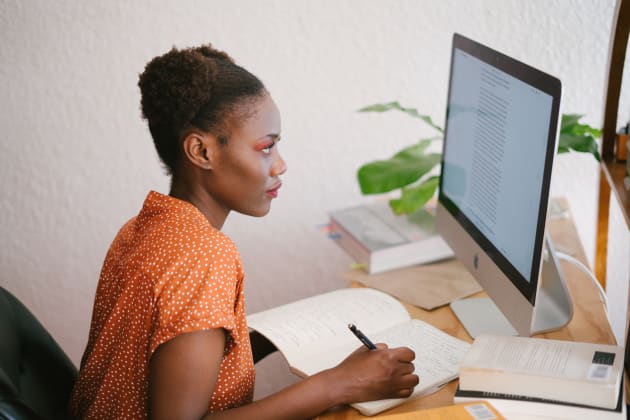 This kind of advanced content operation can create a self-service experience capable of handling low-effort issues that don't require an agent interaction. "The fewer the amount of incidents reporting the better," says Sitaraman. "Because we want agents to be innovating with customers [on] how they can get to the next version, use the next feature, as opposed to helping a customer address an issue or get help."
2) Customer data
Of course, delivering impactful content for users right when they need requires agility, testing, and deep knowledge of the customer.  Which brings us to the tremendous power of data. Each time a person searches your database, interacts with support content, or otherwise takes action, is a learning opportunity. 
"Every interaction a customer has needs to be stored in a cloud data platform," says Ansa Sekharan, Executive Vice-President & Chief Customer Officer at Informatica. "Then we have built a data platform that will ingest this information and build a persona for every customer." 
This data engine that Sekharan describes is a very advanced manifestation of a simple principle: listening. "These specific metrics might help frontline teams," says Sekharan. "But at the end of the day, [it's] what's going to drive renewal and grow repeat business by informing how we bring value to the customer. And that metric is customized to every customer." 
3) Powerful technology
While technology has yet to completely replace service and support, it can be tremendously useful in delivering personalized service and support at scale. Especially in large organizations with surging tier-one case volume, artificial intelligence (AI) and machine learning (ML) can be deployed to do the heavy lifting. These technologies can piece together exactly what the customer needs before handing them off to exactly the right person, or pointing them to exactly the answer they need.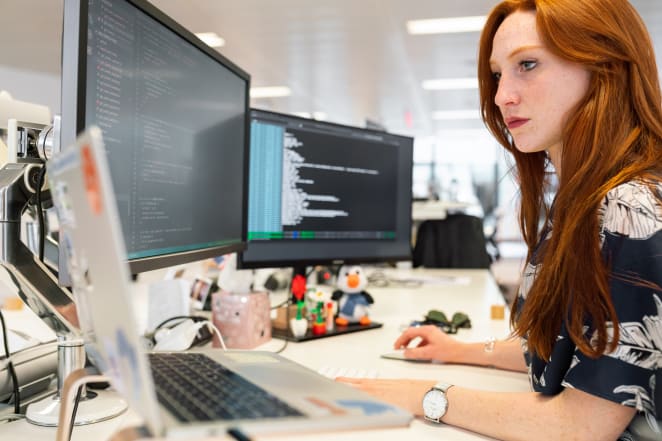 Countless organizations have managed to scale their service capabilities through AI-powered transformation journeys. Wherever customers turn for answers, be it a chatbot, site search, or agent-assisted experience, their experience is automatically personalized. You can read more about Xero and Blackberry's service transformations to see two recent examples. 
Coveo Success Stories: Blackberry and Xero
AI and Service Transformation
4) Empowered employees
It would be nearsighted to talk about personalized service experiences without mentioning the employees making those experiences possible. "To deliver the best CX," says Ansa Sekharan of Informatica, "you need your people to have the best experience." 
Put differently, how organizations support and empower their own people—and educate them on how and why to put customers first—translates directly to the end experience. Internal "customers" need to have a good experience themselves if they hope to deliver the same for so-called "external" customers.
As such, it's important to examine changes in the external market through the employees' lens and be just as adaptive and proactive. The shift to remote work, for instance, isn't limited to "external" customers. To maintain the same caliber of customer service, organizations have a responsibility to empower the remote workers making this service possible. 
Learn more about how to empower remote workers
How IT Can Improve the Employee Experience
In Closing, It's The Customer (whatever that means to you)
In the Relevance 360 discussion with service leaders, we were reminded of an important distinction about "customers." Says Matt Seaman of Consortium for Service Innovation, "customers are anybody you are interacting with, both internal to your company external to your company. 'Customer' is a very very broad term."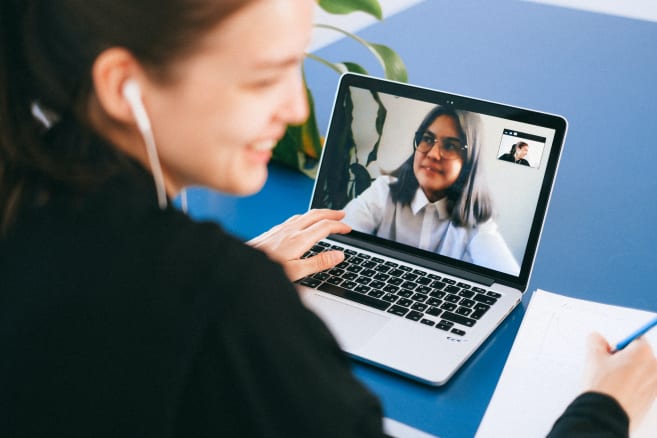 What "customer" means to your organization might be very different from the next. It might be your internal employees, partner network, or public customer base. At a fundamental level, however, the principles underlying personalized service remain the same. "We can't impose our sense of value on our customers," says Seaman, whoever they are. 
Ansa Sekharan of Informatica sums it up well: "Service is not a transactional component. It's the experience." The sooner organizations can truly put the experience first, the sooner they'll attract and keep their ideal customers. 
Applying AI is key to improving the experience - discover what this looks like in practice:
Read: Transforming Customer Service by Applying AI
Dig Deeper
To learn more about how to deliver relevant services experiences and create customers for life, be sure to listen to the full Relevance 360 session. 
And to learn more about how leading organizations are applying AI, and what this looks like in practice, read Transforming Customer Service by Applying AI.
Xero and Blackberry have already delivered – read on to discover how they made it happen. And then make it happen for yourself. 
How can retailers use customer experience to compete with digital giants like Amazon? Tune in to Episode 3: Co-exist or compete with Amazon? of our podcast, The Ecom Edge!