Relevance is the key to competing in an overcrowded market, and relevance starts and begins with the ability to engage people, intoned Louis Têtu, chairman and CEO, Coveo at the Relevance 360 conference. "When businesses do that well, they thrive."
While the theme of the conference was Relevance, the subtitle was Humanity as it was peppered into conversations with Bozoma Saint John, chief marketing officer, Netflix, and Seth Godin, entrepreneur and author.
Success hinges on celebrating humanity – to customers and employees. You can achieve that in a few ways: Think of people like you think of yourself – serve them in those ways as opposed to thinking about what your company needs.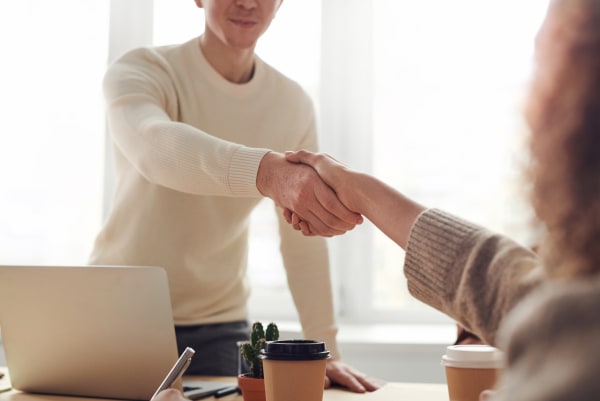 Good customer service means giving them what they need, and great service is giving them what they don't know they need. The way to do that? 
By remembering our own humanity when we create and use technology, says Saint John, who is a cultural icon unto herself. She has had executive marketing positions at PepsiCo, Beats Music, Apple and Uber – before taking the helm at Netflix. Sporting a fierce presence (her Instagram handle is @BadAssBoz), she is bold – yet also speaks of her vulnerability, of being a mom, a widow and an executive. 
Her hour-long conversation with Têtu was down-to-earth, candid and at times philosophical – and resonated with the thousands of attendees as evidenced by the live chat. 
Oh, the Brand Humanity!
"Brands are really human. I'm not just talking about the people who run them. The brand itself," she asserts. "They have bad days, they have good days, and they find ways to bounce back. If we think of brands anthropomorphically, we can engage better with people," Saint John continues. "We have to turn our brands into humans so people can really connect with that."
This is most evident when you consider the most sophisticated brands, like an Apple or Disney, which rarely talk about the product. Instead, they're selling something else, such as an emotion or aspiration. "Our businesses and our brands need to tap into what people are feeling. Yes, start with the emotion, follow it up with the people, then follow with the product," she adds.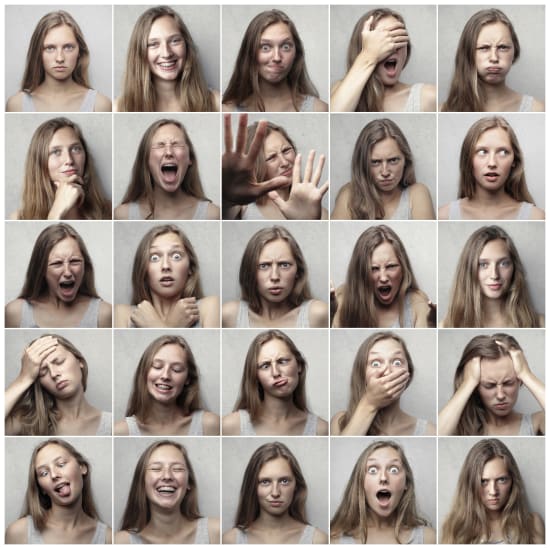 This helps brands deliver in a way that feels very in touch with what's happening right now. To be relevant, companies have to be nimble and fast to change. "If your company and brand aren't talking about what's happening now … then you're going to miss and miss big," she said. 
Seth Godin, entrepreneur and author, agrees. "Moore's law is turning a ratchet," he said, speaking about the well-known projection that has come to describe a rapid rate of technological development at decreasing costs. "And it only goes in one direction. What technology wants is for things to be faster. What technology wants is for us to be more connected at one level." 
Becoming Human
Central to this concept is vulnerability.
Saint John welcomes a diversity of thoughts and opinions, but she also relies on her own when she's making decisions. "I have a focus group of one," she said. By being true to herself, as well as welcoming others' input, she is able to create those brands that people relate to. 
"If we're surrounded by folks who say what we say and feel what we feel, we won't innovate. … Our ideas need to be challenged," Saint John said, adding that different points of view help us see the faults in our own.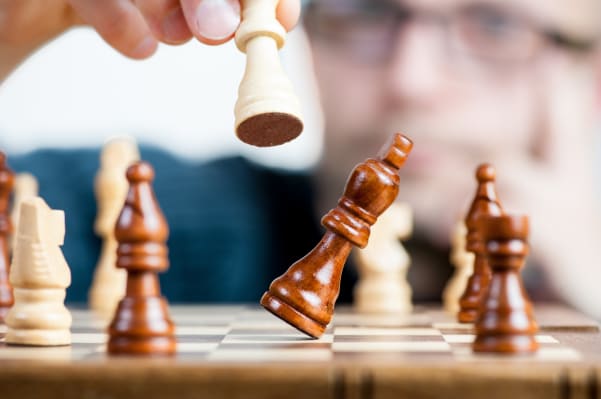 And that helps us innovate, Saint John says, and innovation makes us competitive against tech goliaths and leads to what Têtu calls the re-democratization of business. Essentially, by carving their own paths rather than trying to follow those already taken by the tech goliaths, smaller businesses will be able to survive and thrive in this new age.  
There is a way for smaller businesses to go about doing this – to innovate in a way that fills the holes of the big enterprises. And that is by coming to know consumers, perhaps even coming to know what consumers want before they do.
Godin says that we need to serve people in individual ways – by responding to what they know they want and anticipating their needs. Personalization, or at least customization, of the online experience is bleeding into the in-person experience, he said. Increasingly, consumers want to walk into a physical store and have a customized experience.
And this bleeding between worlds is happening in the other direction as well – they want the digital experience to feel more like the physical one. "In the online world, which is inherently two dimensional, what do we do when we show up with someone? Do they feel welcome? Do they feel like they belong here? Do they feel respected? Are we treating them with dignity? Turns out, we get to do a lot of those things by which technologies we choose," Godin said.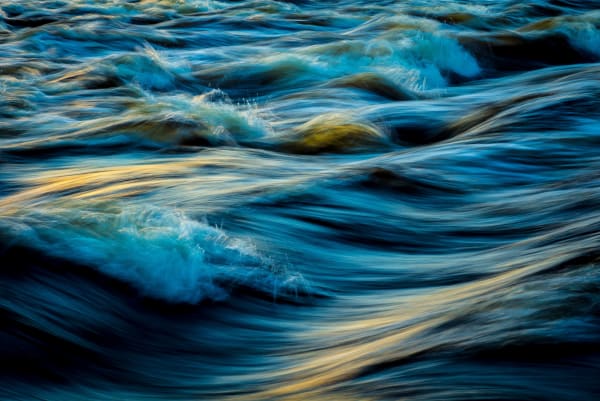 And with the right technology, companies can deliver the best of both the physical and the digital worlds to their customers – in the form of the experience they have come to expect and appreciate.   
Is Personalization Creepy?
To deliver on the experience economy, companies have to "use data to serve people in very personal ways," Têtu said. This sets up an exchange between privacy and personalization, as companies not only collect data, but analyze it to deliver on personal experience expectations.
"Personalization sort of creeps people out, because if you run into someone, and you don't know them but they know your name, you're like, 'Wow how did that happen,'" Godin said.  
Relevance is key to removing that creepiness because when it's personal, it's what a consumer wants. Relevance changes the experience to deliver exactly what the consumer wanted. "It's not about them," Godin said. "It's for them. 
Saint John agrees, saying that there are third rails to personal data use, and those rails are the consumers themselves. Personalization should build on experience – as you get to know the consumer, you offer more and more personalization. "The slow boil makes people more comfortable," Saint John said. "We have to serve customers in a way that doesn't creep them out, but we serve them more and more over time," she said. 
Tech Let's Us Find Our Own Humanity
To be relevant, companies need to understand their domains and their consumers, but they also need to use technology to "do the basics and do them well so that you can focus on the rest," Godin said.
Consumers expect companies to give them personalized experiences, and some of that means good customer service. They can use technology to help perform some basic tasks, such as customized search experiences, so that those tasks are completed more easily by people. 
Think of your employees as another consumer – give them a good search experience so they can help  your customers have a better experience. Good technology and good training and make every employee as effective as the CEO, Godin says. They allow technology to perform rote tasks and free people up to be more … human.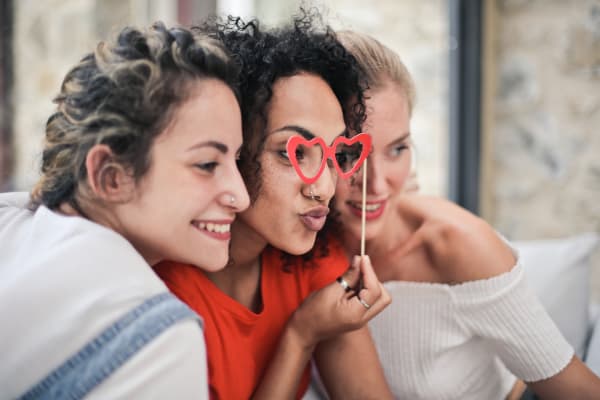 "All computers have done is raise the floor, but the ceiling is going up," he said. "Technology lets us be human again."
And remembering your humanity is the best way to serve your customers.
"If you don't give people what they're looking for, they don't feel seen. The combination of technology and human-ness makes exceptional brands," said Candice Faktor, Coveo board member and interim CMO.
Dig Deeper
Be sure to watch the full sessions with Bozoma Saint John and Seth Godin to learn more about how to navigate this rapidly changing world of ours. 
And in the spirit of relevance – we have specific content prepared to help you navigate your respective world: 
FOR ECOMMERCE LEADERS
Coevolution of Retailers in the Age of Amazon
FOR SEARCH EXPERIENCE LEADERS
Relevance Platforms – The Secret Ingredient for Your Tech Stack
FOR SERVICE LEADERS
How to Deliver Personalized Customer Service Experiences
FOR WORKPLACE LEADERS
The Future of Work – Adapting to the Digital Employee Experience