Can we talk personally for a moment? For all of retail brands' talk about personalization on their websites, there's often a gap between the potential of personalization and what it actually achieves.
The question isn't whether shoppers want personalization. It's very clear that they crave it. In the past, customers may have been "creeped out" by retailers using their data to create personalized experiences, says Steve Miller, a founder and partner at the digital consultancy XCentium. But now they have grown accustomed to seeing content that's relevant to their needs and interests and expect nothing less. The more personalized pages a consumer views, the greater the conversion rates are. And almost two-thirds of consumers expect personalization as a standard of service.
"I think expectations have definitely gone up," says Eric Raarup, vice president, digital experience and commerce at RBA, a digital and technology consultancy. "In the last few years as people have seen the benefit of it. … People want to be surprised and wowed."
Companies are paying attention to those numbers. As Gartner reports, marketing leaders globally are spending 14% of their budget on personalization. But 61% say they're either getting no results or ambiguous results from that investment. Overall, only 3% of U.S. companies said they had true omnichannel personalization, one survey found.
Tackling the gap between the potential of personalization and what's actually happening on retail sites takes on new urgency amid the coronavirus pandemic, as more commerce moves online. "Retailers are really having to put a huge focus on their digital storefront," Raarup says. "The economic reality is to be able to put focus on the things that will drive conversion."
The solution may lie in changing how we typically think about personalization — specifically, getting past the misconception that personalization has to be history-based. For example, a brand provides a customized home page experience based on what a shopper has bought or even browsed through on the site during previous visits. The majority of visitors to most sites, however, don't have any previous history shopping there. On B2C sites, only 5% to 25% of visitors are recurring. So history-based personalization fails as much as 95% of the time.
Now, that wouldn't be an issue if bounce rates were low. But the average bounce rate of Ecommerce stores is about 45%. This puts brands in a quandary. They know that creating a more personalized experience would help keep impatient first-time visitors from navigating off the site. But they don't have the data to excel with history-based personalization. Some digital giants do have the massive amounts of data needed to give new visitors a personalized experience. But they're in the minority.
The key question then becomes this: Can a brand quickly create personalized experiences – even for first-time visitors – when it doesn't have access to a ton of data? The good news is that the answer is yes, and we're going to give you some ideas on how to get started.
What Does Effective Personalization Look Like?
To start, let's get clear on what personalization really means to today's online shoppers. What do they expect when they visit an Ecommerce website?
Simon Langevin, director of product management at Coveo, believes that personalization is most successful when it echoes the experience of talking with a clerk in a brick-and-mortar store. Shoppers want to feel that they are being led by the hand to the products that are most relevant to them given their specific needs.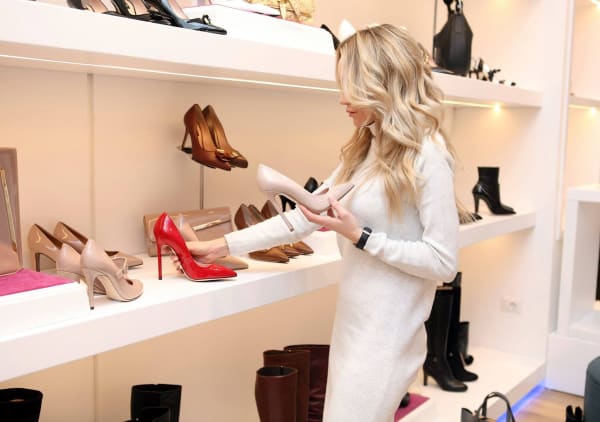 For example, picture a shopper at a physical store that sells sporting goods. First, he browses through golf pants. Then, spotting a sales clerk, he says, "I'm looking for gloves, too. Can you help?"
The shopper doesn't need to explain to the clerk that he means golf gloves, not baseball gloves or ski gloves. The clerk automatically understands what the shopper wants due to the context in which the shopper's query was made, i.e., that they had just looked at golf pants.  
Today, we're developing the potential for online experiences to be just as intuitive. Now imagine that instead of visiting a brick-and-mortar store, our golfing customer is shopping at an online sporting goods retailer.
He puts a pair of golf pants in his cart and then returns to the site's search box and types "gloves." Just like a human clerk, the site's search engine can recognize that since he is already purchasing golf pants, he probably wants to see golf gloves. And in an ideal Ecommerce world that's what would top the list of suggestions when he types "gloves."
This kind of personalization is so subtle that the customer might not even realize the search experience has been tailored to him. But it guides him to what he is looking for faster, which drives sales. "Every click reduction is correlated to an increase in conversion," says Dwayne Doshier, director of strategic consulting at Gorilla Group, a commerce experience agency.
Personalization Means Anticipating Needs
Of course, great human clerks do more than help shoppers find the items they already know they want to buy. They also anticipate what a shopper will need next – sometimes before the shopper even knows they need it. They save them from what they "didn't know they didn't know." Websites can do something similar, even for first-time visitors.
Vincent Bernard, lead solutions architect at Coveo, talks about seeing this in action with a colleague recently. The colleague has two large dogs he usually takes to a groomer for nail clipping. But, because of COVID, he needed to start doing the clipping himself at home. So he headed to an online pet supply retailer to buy some nail clippers.
Because he searched for nail clippers, the site recognized his intent and began presenting both additional product recommendations, like a towel and treats, and helpful tips on how to clip dogs' nails.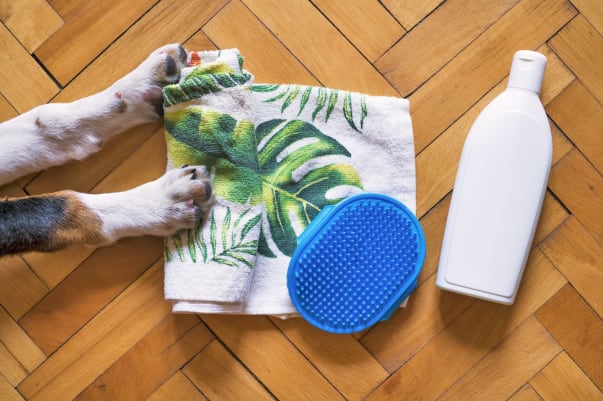 Again, we see the website taking on a role similar to that of a human clerk who understands the shopper's needs (perhaps better than the customer does himself) and can point the shopper toward products he might not have been aware of. This personalized experience benefits the shopper, who has an easier time clipping his dogs' nails, and the retailer, which increases the size of the shopper's order. Increasing cart size is a big deal, Miller says. Even if the average order size goes up by just a few dollars, that adds up.
When personalization fails or isn't present, the opposite happens, Miller says. If a shopper has browsed several pages of sports supplements and then gets served a banner for prenatal vitamins, that's a missed opportunity to increase order size.  And the shopper is going to feel disappointed and less likely to want to engage more with this retailer.
The same is true if a site's personalization feels one step behind, says Matt Kloss, vice president of client services, east region, for XCentium. For example, if the pet supplies website had kept recommending other brands of nail clippers after the customer already had a pair in his cart, that's another missed opportunity. Personalization has to be more than showing a shopper more and more of a product in which he's already shown interest. It also has to involve using that interest to anticipate more of the shopper's needs.
How to Do Personalization With Small Data
So that's what we want personalization to look like. But there's still the challenge we talked about earlier: How do we create these personalized experiences even for first-time site visitors and even without a ton of data?
To answer that question, let's go back to the idea of a savvy human clerk at a brick-and-mortar store. This clerk wouldn't be so good at her job if she provided personalized service only to store regulars, right?
Instead, the clerk draws on her knowledge of the store's product inventory and layout as well as her experience with past customers to quickly get a sense for what new shoppers need and help them feel at home. In the same way, a website can start personalizing what shoppers see from the moment they arrive, even if they're not logged into the site and even if they've never shopped there before, Raarup says.
At our hypothetical brick-and-mortar sporting goods retailer, personalization starts when shoppers walk in the door and see promotions and displays that are customized for their area. While the retailer's locations in Florida might be displaying golf clubs to entice winter residents, stores in colder states might be promoting ski gear.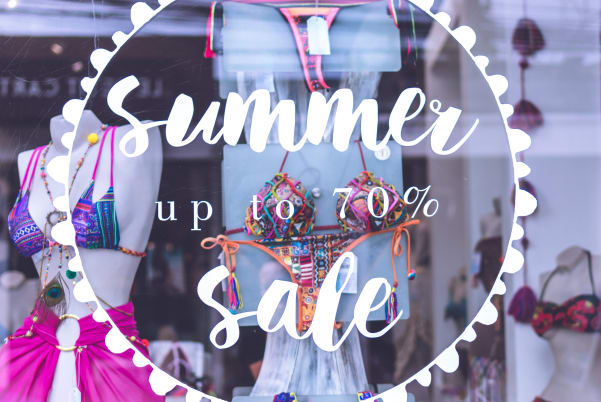 Websites can do something similar using shoppers' IP addresses, Miller says. So if it's December and the customer is in Connecticut, there's no point promoting golf clubs to her when she lands on the site.
Another way to quickly personalize the experience is customizing what a shopper sees according to the time of day they arrive on the site, Raarup says. For example, a late-afternoon visitor to our online sporting goods retailer could be greeted with messaging about going for a run after work and a link to newly arrived running shoes.
In-Session Personalization
Then, as the customer starts looking around, the website leverages in-session actions to quickly build a greater understanding of what a customer might be looking for.
Based on what past shoppers have done, the site sends new customers down a more and more specific path as they navigate the site. The experience of Bernard's colleague who needed to clip his dogs' nails exemplifies this.  The website where he was shopping did not know when he arrived there that he needed to accomplish this task or even that he had dogs. But it identified his intent based on his clicks and queries – and provided relevant suggestions in turn.
In this case, personalization happened very quickly — after all, "dog nail clippers" is a pretty specific query. But it doesn't have to be instantaneous to be successful.
Let's go back to the example of the clerk at the sporting goods store. A customer comes in and says she is looking for sneakers. How would that customer feel if the clerk just started spouting off the names of newly released sneakers?
That wouldn't be very helpful, right? The customer would probably just end up confused and annoyed. That's equally true in an online shopping experience.
Whether the customer is shopping in person or on a website, it's not immediately clear what she needs when she says she's looking for sneakers. A human clerk would ask more questions to gain clarity. A website does this by learning from the actions a shopper takes.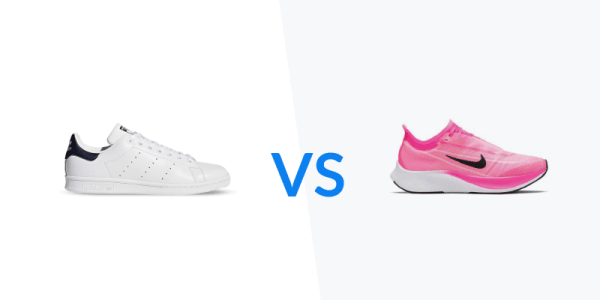 "The reality is, in Ecommerce, 'quickly' is not necessarily a good thing." Langevin says. "You have to let people browse. You have to let people move around, and then you react more and more precisely to their needs."
If a website does personalization well, it won't return a lot of specific product recommendations when the customer types "sneakers" into the search bar. Instead, by using AI, it will suggest categories to get a better sense of what the customer is looking for.
In other words, after one query, it's hard to tell much about the customer's intent beyond the fact that she's interested in sneakers. But after a couple of more clicks, the site has a lot more insight about what she wants — whether that's women's running shoes or girls' basketball shoes — as well as relevant add-on items to recommend.
For example, if the customer searches for "shorts" after putting her selected shoes in the cart, the suggested results will be very different depending on whether she chose women's running shoes or girls' basketball shoes. Again, all of this is based simply on the user's activities within one session on the website. She doesn't need to have a past history of visiting the site in order to quickly receive personalized recommendations.
How does all of this work "under the hood"? The short answer is product vectors. 
The long answer is Jacopo Tagliabue's technical deep dive on vectors called "Clothes in Space: Real-time personalization in less than 100 lines of code" on the Coveo blog. To explain things very broadly, vectors are maps of relationships between products.
A "session vector" represents the intention of the user and averages the vectors for all the products in the session. Going back to the example of a customer buying shorts, if she already browsed running shoes and running socks, the website's AI calculates that running shorts are close to those items (occupy a similar area in the "product space") and shows them to the customer as a suggestion.
Tagliabue simplifies this innovative approach for non-tech folks here:
More Ways to Personalize
Like a savvy salesperson, a website that excels at personalization will pick up on even more subtle information. It can learn whether a customer spends more time reading storytelling or technical specs, or whether he prefers to skim information or dive deep, and then customize the content he sees based on that, Raarup says. "How you present information can be a personalization technique as well," he says.
Miller illustrates this with a personal example. He's looking for a new car. A website should "know what is important to me by the last car that I searched for," he says. "So if it's engine or color or what have you, then present those options in a relevant way."
The time and attention a new customer gives to different pieces of content also help a website pinpoint what his interests are, Raarup says. Let's say this customer is browsing a few different categories on a sporting goods site. But he spends far more time looking at pages about golf items, and these are the only pages he scrolls all the way through. From those signals, the website can learn that he is most interested in golf products and then shape his experience based on that.
A retailer can also just come right out and ask a new customer for the information needed to start the process of personalization. Langevin sees more websites "switching from implicit to explicit data."
What does that look like in action? "Not being afraid to ask the client to provide a bit more information upfront, so that we promote the right things for them," he says. "For example, you're shopping for furniture, and we asked you the size of the room. You search for a table; we ask you how many people you want to sit around it."
When asking website customers for information, be transparent about how you are going to use it, Miller says. Let them know that you're asking the question so that you can show them products and content relevant to their needs. And keep the questions simple and brief.
"It doesn't have to drive them to a separate page to collect that information and take them somewhere they don't want to go," he says. "But just kind of use a small, noninvasive way to gather data on them."
A Crucial Investment
While personalization isn't a "magic bullet" for websites, Miller and Kloss say its potential is still underestimated.
"We've had a few clients come to us and say, 'Hey, our sales are actually going down. Why should we invest in Ecommerce?'" Steve says. But when they do a competitive analysis, the sites that the client is losing out to are typically doing more with personalization.
"It's not about 'How can we afford to do this?'" Miller adds. "It's turning it around and saying, 'How could you afford not to do this? … You're costing yourself money.'"
Dig Deeper 
To dive into the technical "how" of personalizing without Amazon amounts of data, be sure to read our AI Labs post: Clothes in Space: Real-time personalization in less than 100 lines of code. 
Want to discover how your Ecommerce site currently measures up against the rest? Request a free Ecommerce site assessment now.
And to learn more about how a relevance platform can help you leverage small data to elevate your site and realize your big dreams of delivering personalized experiences to your customers, read all about AI-powered Ecommerce.