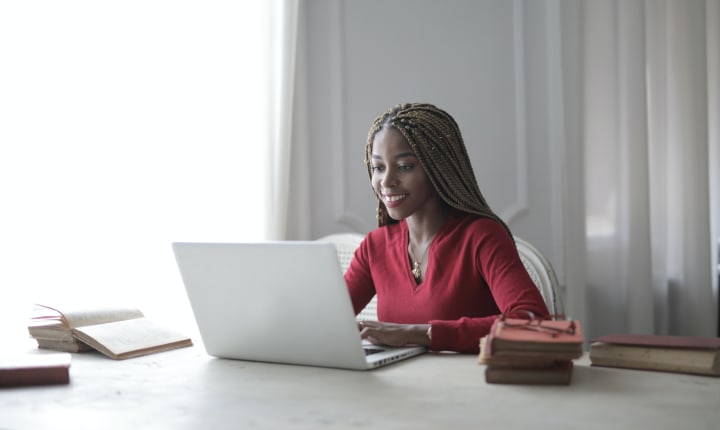 When The Great Pause of 2020 occurred, it provided an overnight stress test for the world's collective knowledge management systems.  What it revealed were massive gaps in the information infrastructure – and how much we have to rely on "tapping people on the shoulder" to just find things and get things done. 
While these gaps (chasms might be a more appropriate word) are disheartening, they really shouldn't be surprising. 
The Utopian quest to have a single interface through which to see … everything … has been underway for at least two decades. That interface was supposed to allow us to see everything about a customer, a product – all risks, all opportunities. Unfortunately for many, it continues to disappoint. Our concept of (and need for) retrieving knowledge has evolved and organizations have not kept up with the demand. 
We're going to break down search – just exactly where things are breaking down. And where there is an opportunity to get it right. But first, we have to figure out where we want our destination to be.  
What Is Enterprise Search?
The system for giving working access to information has been historically known as Enterprise Search. 
For technologists, enterprise search is a system that facilitates the collection and classification of both structured and unstructured data from across all enterprise data sources so as to enable it to be returned in search results to users that are looking for it. 
For the rest of us, enterprise search is the ability to find the information or content we need, whether it be a customer name (structured) or a social media posting (unstructured), no matter where it lives inside a company's collection of systems: databases, intranets, content management systems, etc. 
And knowledge management and enterprise search are much more than just a search box. 
It's about a broad approach to information-seeking. Fundamentally, people want to find and discover.  Let's review what that means in terms of the Enterprise.
How to Find 
When we know what exactly it is we are seeking – it's much easier to try and find it. Think of it like going shopping –  I want to buy a short-sleeved white shirt, size small. You simply go to the venue where you know an item like that would be found – and look for it.  
For example, if I want the Intelligent Shopping Experiences report that was written this year, chances are I can find it – even if the name of the report is really Your Guide to Delivering Intelligent Shopping Experiences. So finding is relatively straight forward if you:
Know the name – or part of the name

Know the format (PDF, DOCX)

Know approximately when it was written

Know the author
If you are always searching for the same thing – wouldn't it be ideal if what is new popped up automatically? We sometimes call these stored queries, or alerts. They could be emailed to you, appear at the top of your interface, or show up somewhere else depending on how you configure it. The point is to know what your users want – before they have to look for it. 
How to Discover
Let's stick with our shopping metaphor and consider browsing—through guided navigation. I might want to find a good asset that I can give a prospect that would describe the latest in search technologies. Maybe I know to look for it under sales tools. But otherwise I am flying blindly. This is where guided navigation comes in. There are two types of guided navigation – facets and recommendations.
Finding through Facets
Again, let's think of shopping at a mall, where you are roaming without a specific destination in mind. You might be guided by overhead signage and by maps – which are broken out by type of stores. In online shopping, you might see faceting that lets you browse by price, by brand, by type of apparel – however an asset might be broken down.  
Facets can appear in or outside the search box and are attributes of the topic itself. Facets can be administrative (format, date, dimensions, author), or they can be descriptive (women's, men's, colors, sizes, departments). 
In enterprise search, you might be guided by internal sources, or descriptions as to the type of audience (CFOs, Technologists, Marketers). In marketing, we would create facets for content that indicated audience, use case (risk, increased revenue, operational efficiencies, etc.), even customers. 
Facets can be hierarchical in nature, dynamic  – or not. But they should be part of a common vocabulary within your organization. If your company breaks down audience type by risk-takers and risk-avoiders, then go ahead and use those facets! 
If they are words only understood by a given department, consider creating a facet for that department – and use sub-facets (an expanded tree) to further break down. The point is to offer related topic areas to guide users to what is relevant and noteworthy for them.
Finding through Suggestions or Recommendations
Another element of discovery is to provide suggestions or recommendations of what's available. For information sites it could be content – for commerce sites, it might be product. 
They can appear in a separate area in your interface – or even in a search bar – as you are typing (and indeed, even include facets.) 

In either case, these are delivered dynamically. Queries are performed the moment a person types in a search box or visits a page, and dynamic (often changing) information is displayed.
With pages automatically changing or recommendations surfacing, you might not consider this enterprise search. But in essence, every application is really a byproduct of search.  Create a result format, put a call into the index for specific variables, and then have them flow through  and display the result. Voila! If your search can't do all this – you have the wrong technologies.
So with this basic understanding of what enterprise search should be (and should have been while we were/are working from home) the question remains, why is there such a gap? 
In our next post, we will explore how an enterprise search engine works, why it isn't working for you and what you can do about it. Stay tuned!