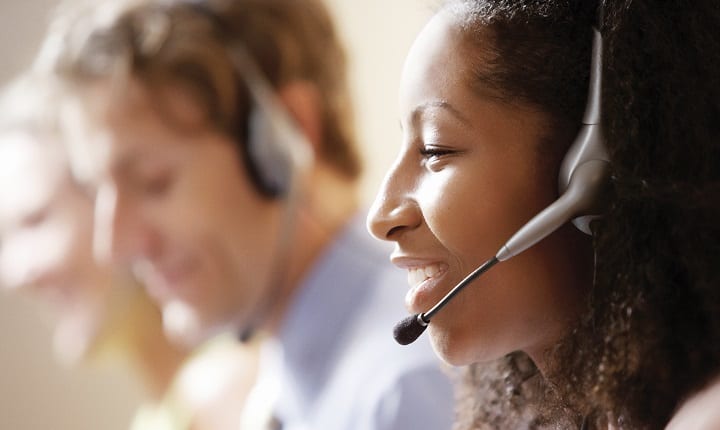 Intelligent Self-service is critically important in the telecommunications industry right now. Coveo can help.
The nature of work has suddenly changed. Millions of residents have been ordered to stay home. For many (fortunate) employees, they're able to work, possibly for the first time ever, from a home office. And their children are also home, using internet to live-stream playdates and school lessons.
What do workers and children now have in common with a new remote work reality? The need for Internet. With many people around the world now working from home, internet speeds and bandwidth quality are in high demand. And to increase their wifi speeds and upgrade their existing network services, many customers' first action is to call their Internet Service Provider. At the opposite end of the spectrum are customer service and support leaders in the telecommunications industry who are struggling to keep up with the increasing demand their contact centers face. Plus, with contact center staff now no longer able to work from an office, providing an exceptional customer experience remotely can feel challenging.
However, every challenge is an opportunity to do things differently. It starts with investing in intelligent, digital self-service that ensures customers can find the trusted answers they need online – without having to place a call into a contact center.
Scaling Customer Support with Self-Service
While many organizations have several digital channels for self-service, recent research from Gartner shows that some of these investments are missing the mark. One study of 8,000 customer journeys found that more than 70 percent of customers are using self-service channels, unfortunately, only 9 percent could fully resolve their issue via online self-service. These limiting interactions not only frustrate customers, but also lead to missed bottomline savings since customers are forced to call the contact center to get help on a routine question that could be easily answered online.
Given the sudden change in the nature of work, it is critical that Support Leaders in the Telecommunications industry think differently about how they can meet increasing demand from customers while building a scalable support organization to support the new remote work reality. Key questions leaders should ask to evaluate their self-service effectiveness include:
How relevant are the content recommendations made to my customers as they search for information?

Am I intelligently aggregating all self-service content, regardless of the channel (Knowledge Article, Community Discussion, YouTube video,etc.)?

Am I using advanced technologies such as machine learning to ensure I can scale the content and self-service experience as my customer base grows?
Resources for Telecommunications Leaders
Not sure how to get started? Coveo can help. Feel free to reach out to us with any questions on Twitter or LinkedIn, as well as via our Contact Us page.
In addition, take a look at our helpful guides to upgrading your self-service experience: