A small cheer echoed around the halls of Coveo-Qubit HQ on September 17, 2018, when Farfetch, a high-end marketplace for luxury fashion goods, IPO'd.
The results were good, with an opening at $27 and an intraday high of $30.60.
We've had the pleasure of working with Farfetch for over six years, seeing the company increase in strength. In this blog, let's reflect on five ingredients that makes Farfetch not only a Unicorn, but a luxury retailer valued at $6.2 billion.
Bringing High End Fashion Online Through Technology
Farfetch was founded in 2008 to address a specific problem: many high-end boutique retailers don't have the reach or the resources to effectively manage an online luxury store. From the consumer perspective, an equally pressing problem exists: Can there be just one place to discover and buy all your favorite high-end luxury fashion brand items?
Addressing these goals is captured nicely in their mission: "Farfetch exists for the love of fashion. We believe in empowering individuality. Our mission is to be the global technology platform for luxury fashion, connecting creators, curators, and consumers."
A key word here is technology. To paint a picture of why Farfetch deems themselves a technology company, consider the logistics of running a global platform. Farfetchs platform serves over 700 brands and boutiques, to customers all over the world, through a single checkout. Then they ship those luxury products back all over the world!
This isn't a challenge for the weak, and demonstrates why it's crucial that José Neves, Farfetch Founder, has a background in software engineering.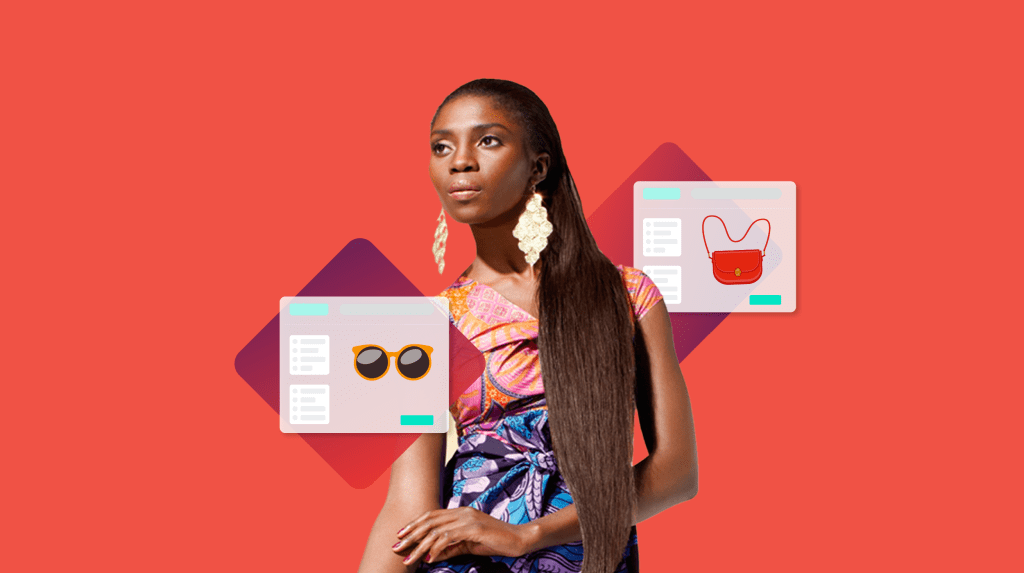 Tapping Into a Luxury Retail Growth Demographic
According to Bain&Co. data cited in the Farfetch investment prospectus, the global market for personal luxury goods was estimated to be worth $307 billion in 2017 and is predicted to rise to $446 billion by 2025.
But rewind 10 years and some people in the luxury industry questioned whether the internet was the right place to sell fashion items costing over $1000 a pop.
Yet to the Farfetch audience, 66% women, aged 34, this is not a barrier. In an CNBC interview with José, he states that despite offline boutique sales accounting for 91% of total sales, digital is growing 25% year on year, in part due to millenials, who have a 'digital first' mindset.
Brand Conscious Acquisition
One of the barriers to a luxury fashion industry brand's adoption of online is the potential loss of identity. In a Reuters interview, José states that, "it is an industry that, rightly so, chooses their path and their channels very carefully."
It only takes a second on the Farfetch homepage to see that the principles of 'brand' are held to the highest levels. Custom creatives and rich content are elegantly placed on the page, and its clear to see that a lot of attention has been paid to tone of voice.
Coveo-Qubit see this attention to detail a lot in luxury fashion brands. We work very carefully with luxury brands to maintain brand image and the high-end aesthetic. In the acquisition phase, many of the personalizations we deliver focus on serving unique experiences to first-time users (or cold-start shoppers) that highlight unique selling points, service offerings and concierge benefits.
Oftentimes these offers are both shopper and location-specific, elevating the customer experience by taking into account which country, language, and time zone a person may live in.
Focusing on Loyalty and Retention
Retention of luxury shoppers is something that Farfetch gets right. For starters, their service promise is exemplary, promising speedy shipping, response times, round-the-clock support, and free returns.
Once that relationship is forged, it sticks. In a CNBC interview, Daniel McCarthy at Theta Equity, states, "typically over time, customers peter out. Here, it's almost like in this business, after they get customers they become something of an annuity. It's more like what you would see in a software or service firm than a luxury apparel company."
As with many luxury brands, including Coveo-Qubit clients Mr. Porter and Net-a-Porter, there are levels of service that a customer can expect based on their spending habits. These are all factored in to how Farfetch serve their most loyal customers, in an approach that rewards the smaller percentage of shoppers who make up the lion's share of revenue.
Of course for a marketplace, loyalty has to work both ways. Of the retailers Farfetch works with, 98% of have an exclusive relationship with the brand. This ensures that the products a shopper sees on Farfetch are unlikely to appear elsewhere on the web.
Using Technology to Push Boundaries
As well as building a world-class commerce platform, Farfetch have been smart with their technology adoption. It's only in this year, 2018, that personalization has been recognized by Gartner as mature enough for a Magic Quadrant. However, Farfetch have been using Coveo-Qubit for over six years, serving hundreds of personalized experiences during that time.
Another innovation was in 2015, when they bought London fashion boutique Browns to increase their brick and mortar footprint. This acquisition has allowed them to test new technology, such as touch-screen-enhanced mirrors and stock-sensitive clothing racks.
For Farfetch, the 'store of the future' isn't a thought experiment — it's a reality.
Wrapping Up
Farfetch may be leading the way in luxury sales, but others are in hot pursuit. For all the reasons outlined in this story, digital is an area to watch for these global fashion brands.
Dig Deeper
Learn more about personalization by reading about Delivering Search Personalization With (User) Intent!
And learn how to win over new customers in our blog post ROI on Personalization for Cold-Start Shoppers.
Revolutionize your customer experience with
Coveo's Content Personalization Engine