Time is money, money is power, and power is having relevant information at your fingertips when you need it most.
Coveo is at the leading edge of relevance. We've been named a leader in Gartner's MQ for Insight Engines and we're one of the first ISVs to build fully-native Lightning components. We're also constantly innovating in an effort to deliver high value for our customers.
Hot off the heels of our Spring 2018 Release, we're excited to offer even more great Salesforce Lightning community features in the latest release of Coveo for Salesforce! (Want to see these features in action? Come see us at Dreamforce '18!)
Support for Live Agent Chat
More and more customers are looking for help through low-effort support channels, like chat and bots. Customers don't want to spend time on the phone, or waiting for emails, they want support now and they want quick access to relevant information. In short, they want to self-serve.
The latest Coveo for Salesforce release (v3.16) enables use of our Coveo Lightning Insight Panel in Live Agent Chat to provide contextual, relevant content directly alongside the Chat.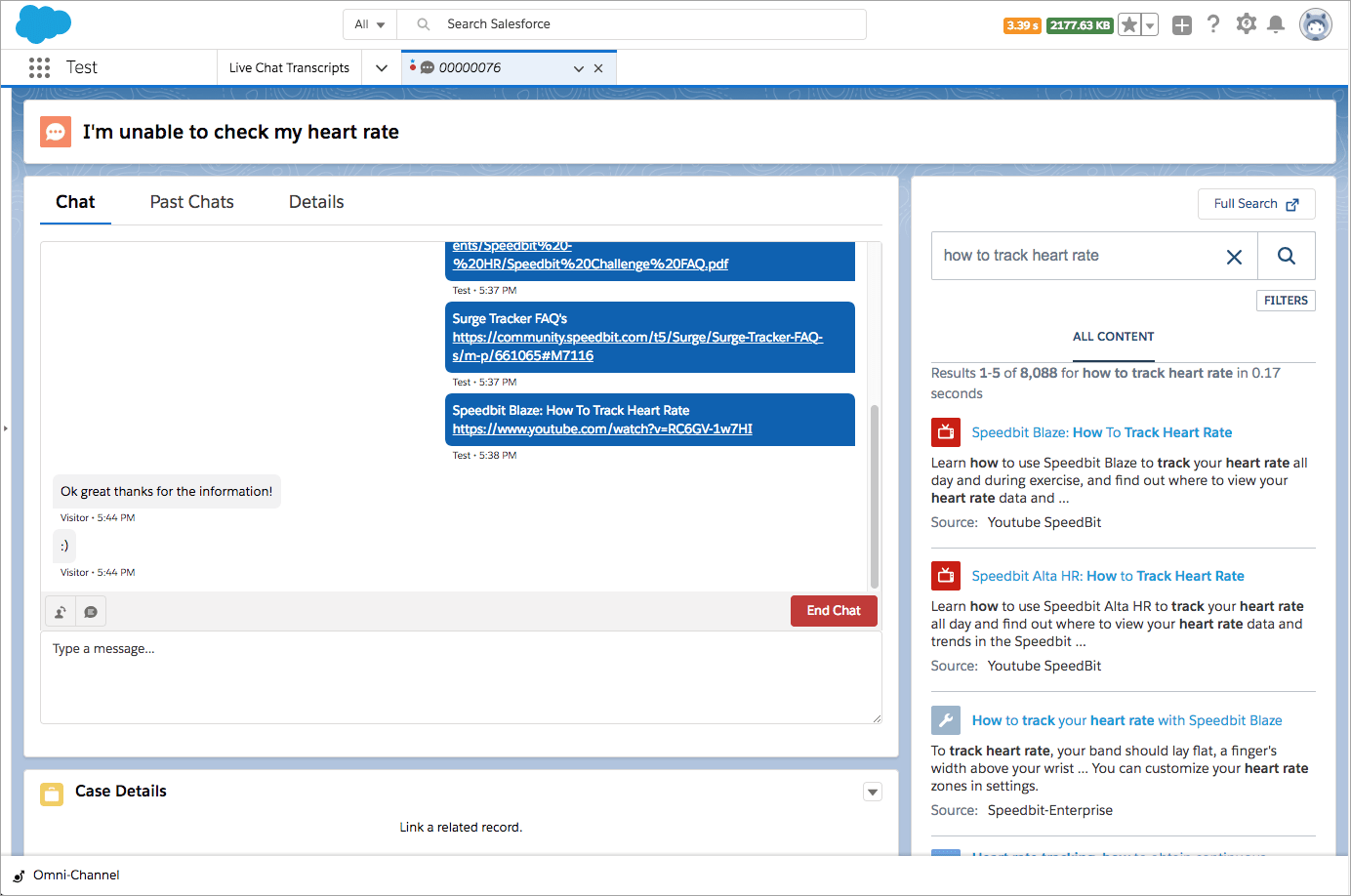 With Coveo integrated in Salesforce Live Agent, support agents can easily access shared and secured content from multiple disparate systems in a single unified search interface. They don't have to manage multiple external sources in separate browser tabs, or navigate away from their chat to find what they need. It keeps agents focused on the customer and working in Salesforce, and provides them with relevant  information they need, but more importantly, when they need it.
Ebook
Your Guide to Building a Connected Workplace for Your Remote Workforce
As the chat visitor provides more information about their issue or inquiry, Coveo Machine Learning (ML) automatically refines the results to surface the best content, with no action required by the agent.  And the best part… it learns and improves over time by analyzing previous interactions.
Not seeing the results you need? Use the search box in the panel to search for specific keywords. Not only will you get the results you need, but you'll also be prompted with AI-powered, type-ahead Query Suggestions and Automatic Relevance Tuning (ART) results, all powered by Coveo Machine Learning.
Once you've found the best result, use the new Send to Chat feature to share it directly in the chat with a single click. It's that easy!
Also, Send to Chat is configurable, so you can insert whatever fields you'd like from the result, as well as plain text. For example, you may want to include some additional fields of information and even a small intro like "Check out the following link for some helpful information".
You can even configure different templates for different content types. For example, for a YouTube result you may want to include the video category, description, and number of views; while for a Knowledge Article, you could include the article number, type, and summary.
Additional Features in this Release
New Result Actions
Result Actions enable agents to take an action once they've found a useful search result. Along with the Send to Chat result action described above, we've introduced two others. When viewing the Insight Panel on a case in the service console, agents can now use the Send in Email, or Post to Feed result actions to quickly share useful content.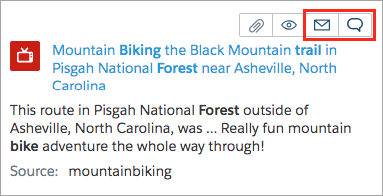 Custom Scripts in Lightning
Do you have unique business requirements or need something custom? No problem. With the latest release of Coveo for Salesforce, you can now use custom scripts in your Lightning Insight Panel, Attached Results, and Full Search components in the Lightning Console. This allows you to add your own custom logic inside those components, giving you more freedom as to how they behave and how they are displayed.
One-Click Upgrade
One-Click Upgrade helps your administrators to switch from a Coveo for Salesforce Free edition to a Pro Trial to compare both editions. The widget allows you to easily preview each editions. This feature is in pilot – Contact Coveo Support to get access.
You can check out the full Release Notes for more details.
If you're curious to learn more about Coveo for Salesforce, and how our AI-powered search solution can enable your customers, partners, and employees to find the most relevant information the moment they need it, be sure to visit us at Dreamforce 2018. I'll be at the booth ready for any of your questions! Even if you're not attending, I'd love to hear what you think. Why not send me a tweet to keep the conversation going?