B2B marketers like to remind employees that businesses need to connect on a human level – rather than a product one. But we too often forget that. We get caught up in our ability to support mission-critical business objectives, reach our target audiences, and find anomalies in the customer experience.
That doesn't really even sound human.
But "Trustworthy", "Caring", "Respectful", and "Client's interests first" all do sound human. Very human.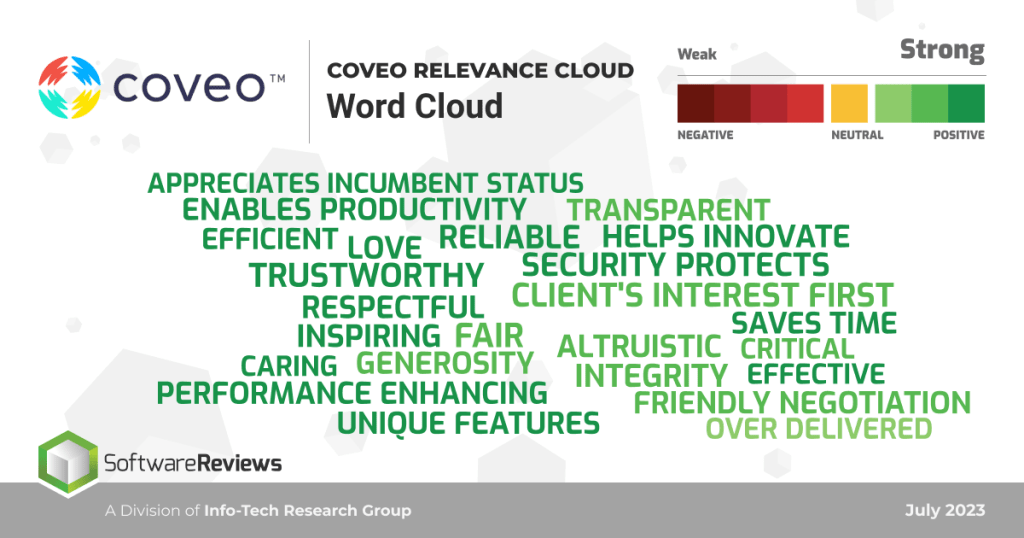 That's what Coveo's clients said about us in 2023 Enterprise Search Emotional Footprint from SoftwareReviews, a division of IT research and consulting firm Info-Tech Research Group.
"This is not only the opinion of an analyst, but this is from the independent feedback of our customers, obtained by InfoTech independent of us," said Louis Tetu, chairman and chief executive officer of Coveo.  
"Customer feedback should be, in fact, the only real measure of how well a company is positioned in an industry," he added.
We are understandably proud of this distinction, especially since we help our customers do the same – connect with their clients on a human level. How? By understanding them, like:
Hearts on Fire, the premier brand for high-end luxury diamonds, has a website that helps people buy engagement rings and other jewelry. It doesn't get more personal, more human, than that. Coveo helps customers narrow down the perfect item by creating highly personalized experiences using machine learning models. That's translated to a huge increase in transactions, revenue, and average order value. 
CeX, the U.K. second hand retailer, is able to curate experiences around the individual no matter the channel or point in the customer journey they are in – because Coveo helps them understand each person behind each click.
Coveo helps Xero, the Australian accounting software firm, make the lives of the customers and their employees easier. The goal of Xero's site is to sort out customers' needs quickly, and Coveo put the right technology in place to make user experiences on the platform as personalized as possible. 
Helping our clients serve their customers in the best ways possible makes them happy, it seems.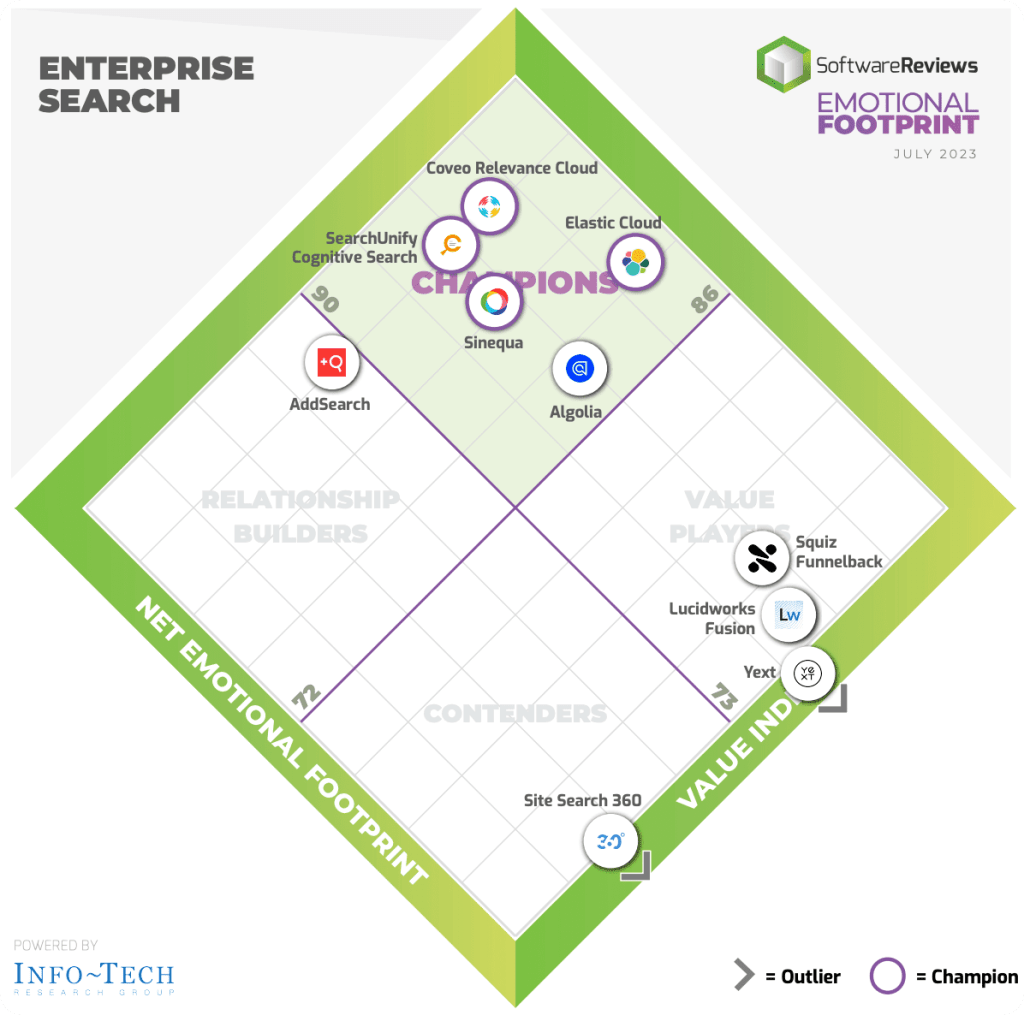 Our customers gave us nearly perfect scores in respect, reliability, and client friendly policies. And our software is gooooooddd. That's not bragging. Our customer satisfaction scores were off the charts: 95% of our customers said that our software enables productivity, as well as describing it as effective and reliable. And almost 90% of them said that our software is trustworthy, fair, inspiring, and performance enhancing. 
Our software will help you meet customer expectations and nudge customer behavior in the direction you want it to go to. It will move your digital presence far beyond a user-friendly interface to a personalization engine. 
So if you're in the market for a modern search engine, why not use one that makes you more human to your customers, will increase revenue, make life easier for employees, and be reliable? Coveo's Buying Guide will help you make a list of everything you should consider when looking to upgrade your search engine. 
Download your copy today
White Paper: Buyers Guide for Enterprise Search Platforms
We're over the moon! Because Coveo wins on all fronts, and here's the data to prove it. Curious about the whole report? Download a complimentary copy here:
By Software Reviews Powered by InfoTech
Report: 2023 Enterprise Search Emotional Footprint
---