While the Information Age has certainly opened the floodgates for people to access information like never before, companies are only now shifting their focus to provide more relevant and highly personalized search experiences so that customers or employees can find the exact information they need, when they need it. Gone are the days when people had to accept poor search experiences and content that is irrelevant, lacking, incomplete or outdated.
The reason? Many businesses view search and relevance platforms, like Coveo, as a means to increase sales, improve customer service outcomes, and boost employee proficiency.
But what does great search look like? What are some best practices for building a better search experience with these platforms?
During a recent Relevance 360° Week session, Coveo's Director of Product Marketing, Stephen Rahal, sat down with colleagues Alexandra Rioux (Solution Architect Team Lead), Alistair Field (Customer Success Architect), Ed Quinn (Principal Consultant, Program Architecture), and Lipika Brahma (Customer Success Architect) to get their tips and tricks on building the right content discovery for users across web properties.
Tip 1: Map out the user journey
"What you want to look at is a user journey across all the different solutions or web properties," says Quinn. Mapping out an initial user journey means identifying potential paths different users will take, whether it's about teams using a corporate intranet or customers at different stages of the sales funnel, and pinpointing what content they need during each step. Consumer research can highlight the various needs of different user groups that will use your search. This will inform areas like the user interface and search functionality needed to personalize for each visitor.
Brahma agrees: "You have to focus on your end goal for each web property. What are your users' needs and how can the search experience be tailored to those needs? Needs will be different for a consumer community or a website, for example."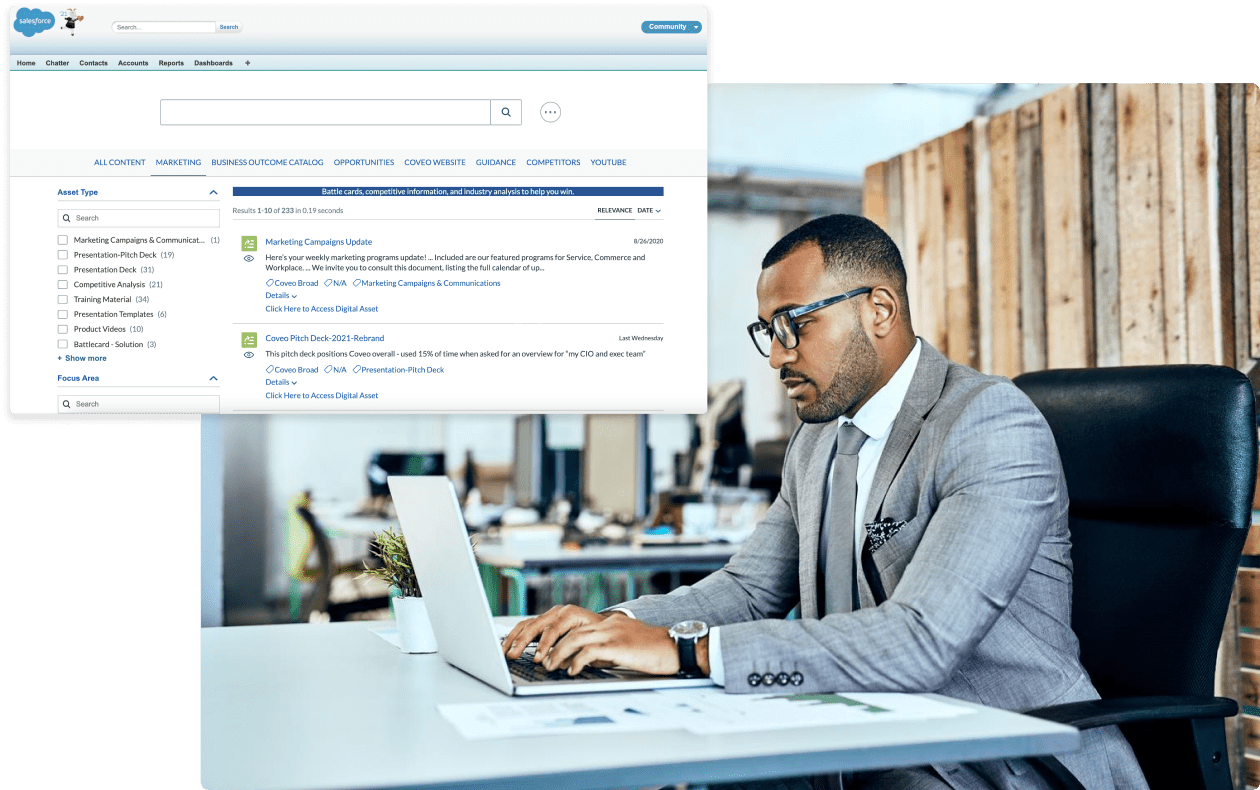 Naturally, this original mapping is based perhaps on assumptions that data from a relevance platform and its machine learning may refute. However, by working with cross-functional teams to glean different usage perspectives, the user journey provides a great foundation in designing better search result.
"When I do a kickoff with a customer, and we start to understand their goal, we often ask them if they have any wireframe in mind just on how the search experience will look like? Because yes, returning content is the main goal of search. However, there are a lot of features around the search," Rioux says.
Tip 2: Think beyond the box
According to Field, the next level of search is leveraging machine learning to recommend content based on previous events and previous interactions. In fact, sometimes you don't even need a search bar to create an optimized user experience.
"It's like going down the rabbit hole in YouTube or Netflix, whereby other viewers have watched these shows. Other people like you have read these articles. People with similar issues have watched these videos," Field says. These recommendations are based AI algorithms that learn about user behavior over time and create more personal experiences.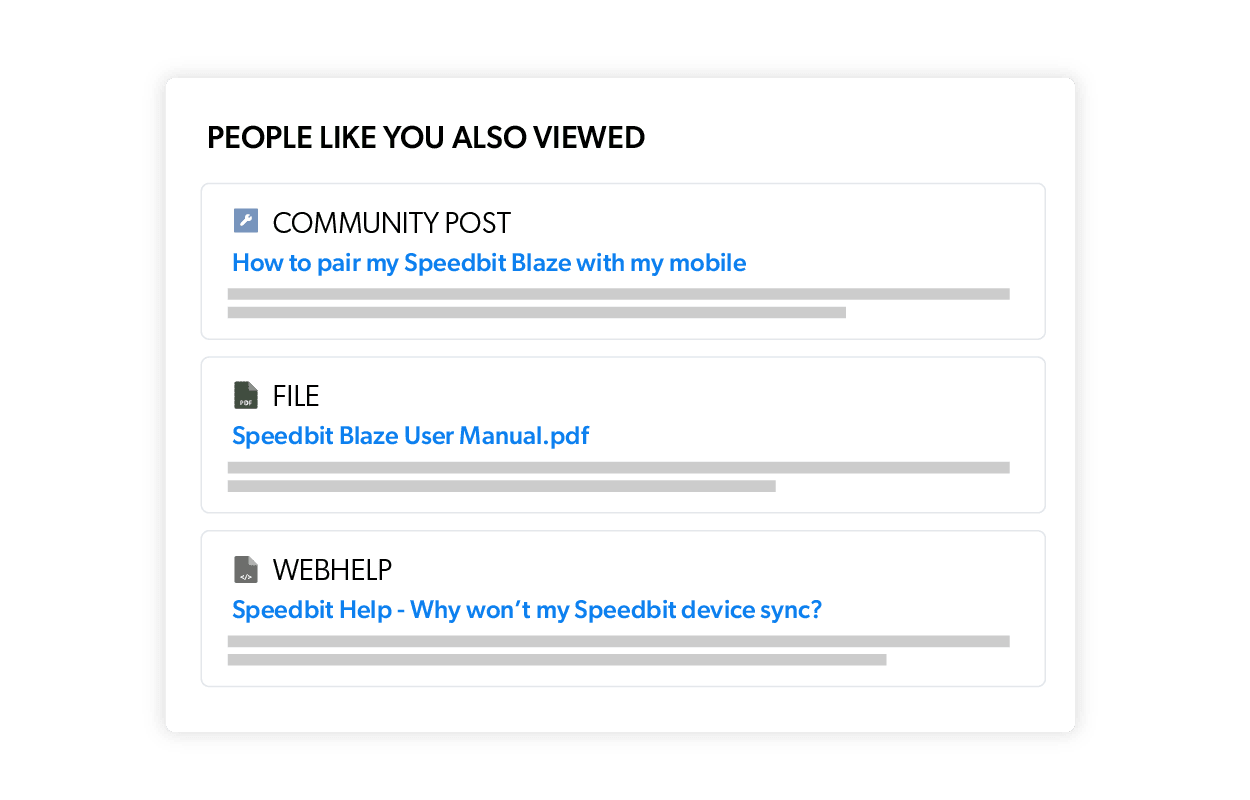 "Many people consider search to be a search box and that you have to input a query to get  returned results. But that's not necessarily the case. You can dynamically propose content to the user based on the context of who that person is, if they have been authenticated."
Quinn gives a great example: "Let's say as a user, I have a question about a certain product. I may not use a search box initially and roll over into self-support, perhaps looking at a knowledge base article. Based on the user's behavior on the self-support page, at one point they will either flow into a case creation or case deflection scenario."
Tip 3: Do an inventory of your content
Brahma mentions that the content on every web property is key to developing an effective search experience. Without good content, you simply don't have a search experience.
"You can have an amazing website with facets done the right way and a big enough search box in the center. But none of this will matter if the content that your customers are looking for isn't there."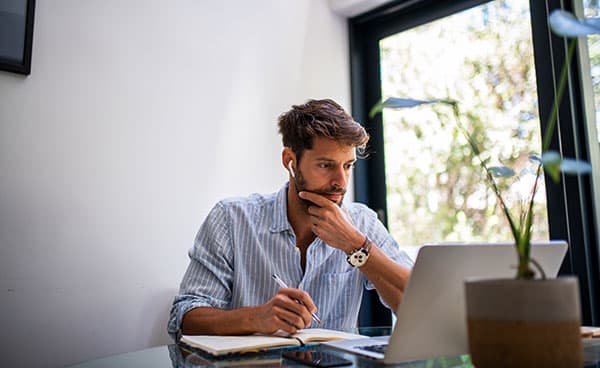 By conducting an inventory of your content, you'll understand how each piece resolves a particular problem or provides value for a user. When you think of indexing content, you need to consider what that content is for—to deflect a case or sell a product? If people are constantly looking for the same specific topic but coming up empty handed, then content needs to be created or updated to address this search term issue.
As the panelists mention, it is all about aligning a business' content strategy to customer expectations—not the other way around.
Tip 4: Be open to letting AI do the work
While companies want to benefit from machine learning, some are afraid to lose control, because they are used to doing a lot of things manually, like applying business rules. Many teams literally employ people to create business rules and make sure they are respected.
"With machine learning, they don't have to do that anymore. They can focus on more important things. Trusting what AI does means becoming more customer-centric," Brahma explains. "You are looking at what your customers are searching for, what they are clicking on, what they are buying, what they're adding to cart. How can you be more customer-centric than that?" Machine learning also gives a score on every result that comes up after a search, which is more relevant in developing optimized search experiences than a business rule could ever provide.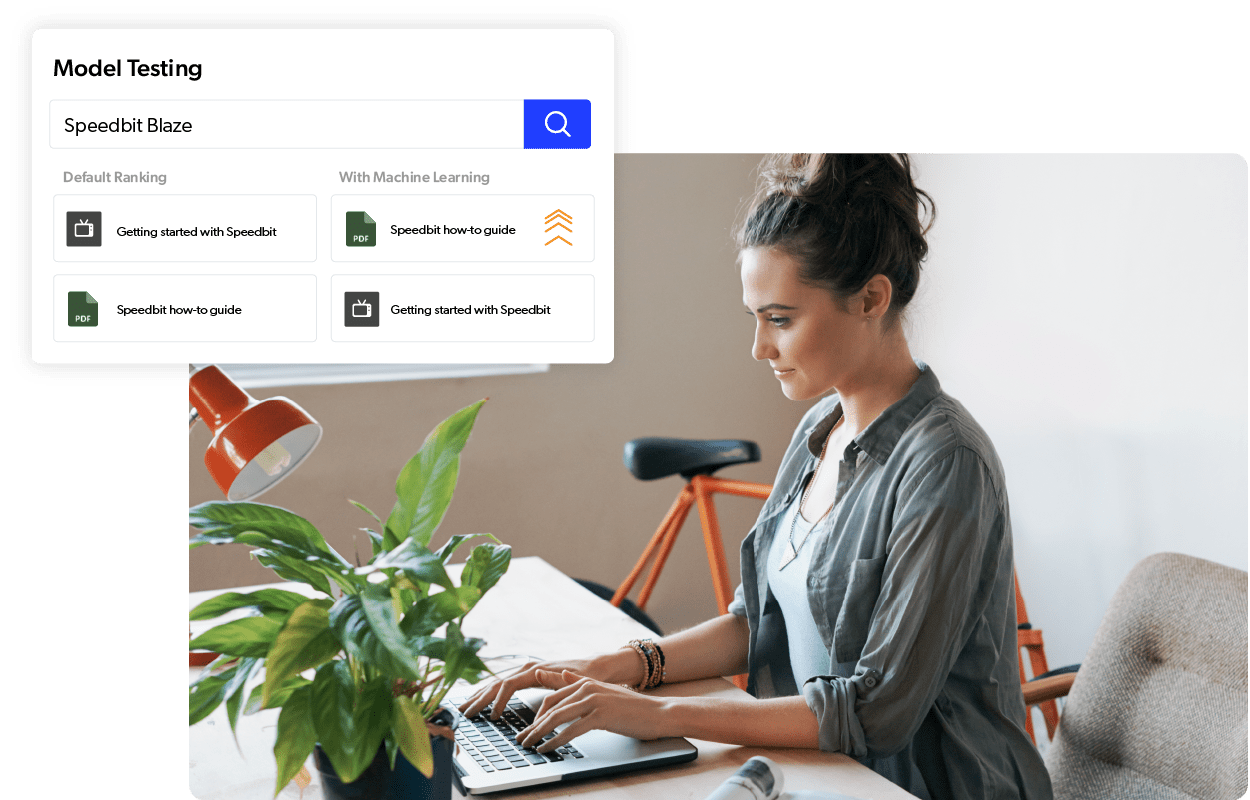 Field says: "Let machine learning do its thing. If results are coming up, it's because people are clicking on them. That is how machine learning is understanding what users are wanting."
Quinn also advises that when a company begins working with Coveo, the best approach is to not solely integrate learnings from a prior search experience into a relevance platform, whether it be passing a number of keywords or a mass level of queries for learning. It's actually better to build the models as searches and clicks are performed. "The reason for this is that models often have to unlearn what has been ingested and relearn based on current behavior."
Tip 5: Always analyze your search performance
Site search is not a standalone experience, which means that analyzing only search metrics will not deliver critical insights into a web property's search experience performance.
The panelists agreed that businesses should look at overall metrics, like content engagement, click-through rates, time spent on a specific page, bounce rate, etc. Direct customer feedback can also be useful; the challenge with feedback is that it is very rare and often only negative. It can nevertheless highlight areas to improve your search even further.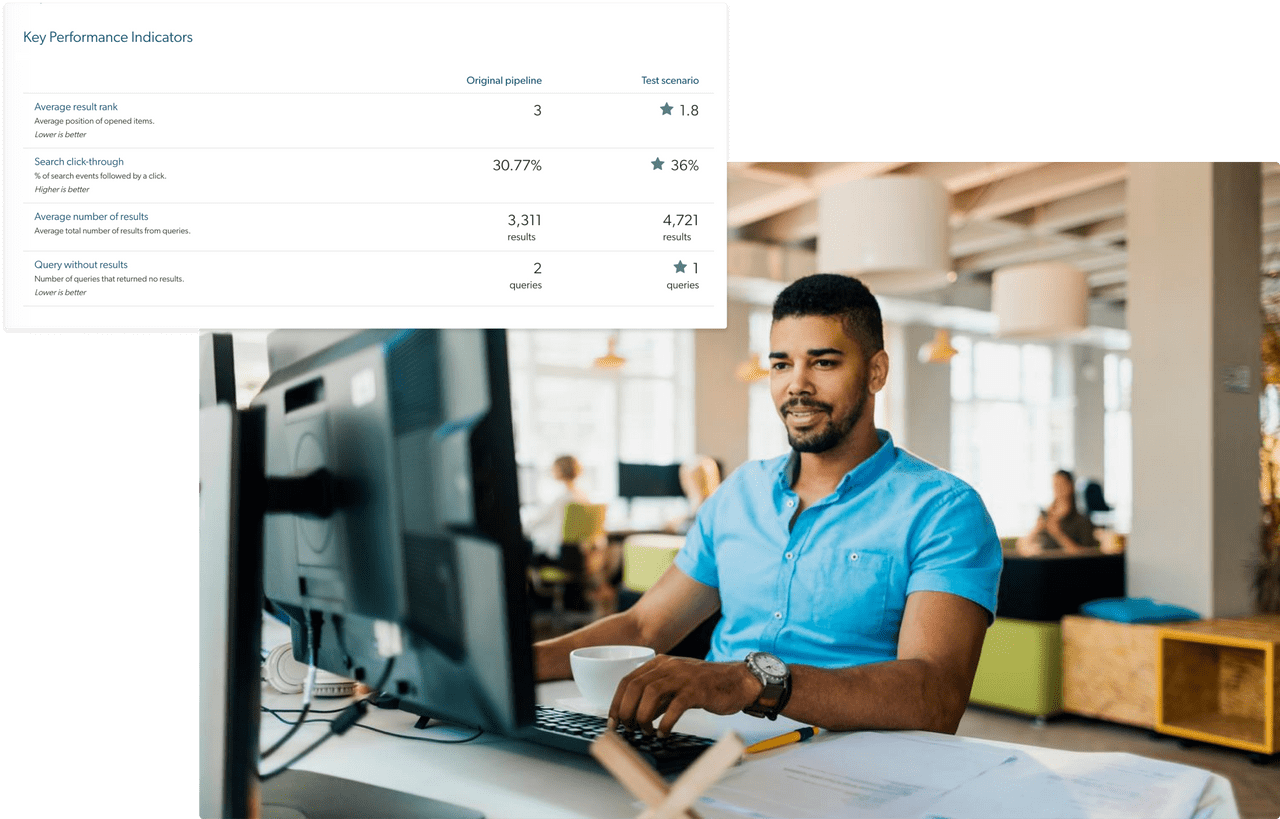 Over time, as Rioux indicates, a relevance platform's analytics reporting will be able to identify gaps in the content. A case in point? Let's say one of your KPIs is to help customers resolve issues on their own and mitigate support calls. What if the relevance platform reveals that content is doing the exact opposite and exacerbating the influx of support calls? This means that content is missing, and it's time to ask content creators to address the issue with a blog post or technical data sheet.
Interested in listening to the complete panel discussion? The video can be found here.
Dig Deeper
Looking for examples to draw from to create your users' optimal search experience? Check out our Ultimate Guide to Site Search User Experience. It'll give you real-world examples from companies like Milwaukee Tool, Fasken, and CMSWire, featuring self-learning, AI-Powered search, personalization and recommendations.