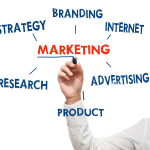 You may not realize it, but you're probably overlooking one feature of your company's website that has the potential to most dramatically improve site performance. And yet research indicates that many companies neglect to focus on it. It's search—revealed in a recent report as the biggest reason for visitor dissatisfaction. In the case of e-commerce sites, search even outranked factors such as the ordering process, site speed, and security.
Site search may be a function relegated to your I.T. department, and even there it might not be given much consideration. So why care about search at all? Because it takes on the all-important task of informing site visitors with the content that speaks to them in a personal way. It is also a driver for key site performance metrics such as conversions, as well as number of repeat visitors, page views, and average cart size. So who should be responsible for such an important feature?
Marketers are in a prime position to take on search. In fact, it's integral that they take ownership of it.
Marketing teams are deeply invested in website performance and possess the industry knowledge necessary to keep site search humming along efficiently. They are also the ones in the company most attuned to their customers, the market landscape, and their company's messaging, products and promotions.
Once-complex and technical tasks such as building and managing site search experiences can now be fully owned by non-technical marketing teams through more user-friendly site search technologies. With the right search solution in place, marketers are in place to successfully build and manage advanced, personalized search experiences.
However, site search needs to be optimized in order to achieve a boost in customer satisfaction, page views, or any other type of site metric. It's integral for search to perform according to four key pillars of success that we discuss in detail in our recent white paper. Marketing and other teams alike need to understand that site search must:
Deliver Relevant Search Results even if the information resides outside of the WCM. Coveo enables marketers to create, test, and tweak featured search pages and relevance rules, with no coding required.
Offer Intuitive Filtering and Ranking. Coveo allows marketers to make code-free adjustments to how visitors filter, order, sort, and see their results.
Provide a Seamless Experience Across Platforms that supports responsive design, mobile testing, and preview capabilities. Coveo allows marketers to give all visitors a consistent search experience, and continually ensure that it's working well.
Use Predictive Intelligence to Deliver Personalization via contextual clues from all available sources to identify content that resonates with visitors.
I encourage you to download our white paper for more information about this critical part of your site experience. Consider who has been delegated in your company to own search, and whether your site search capabilities could be better optimized. Important site metrics — and your entire site's performance — are at stake.