Artificial Intelligence. Two words that have dominated 2017, and will continue to dominate well into 2018. We've heard tell of the power of AI doing multiple revolutionary things: sometimes with a gloss of fear, other times with a spark of optimism and hope of a brighter future. But the question that is top of mind for many organizations remains the same: What can AI do?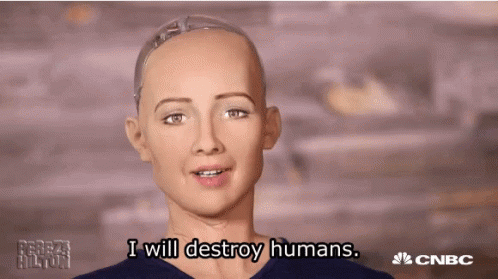 Before we dive into the exciting things possible with AI, expectations must be put in check. Artificial intelligence isn't expected to be able to perform any intellectual tasks a human could do for decades. So the fears of AI over-throwing the human race should be promptly thrown out the window.
However, advances in computer hardware have enabled many organizations to leverage vast amounts of data with machine learning algorithms to accomplish a variety of tasks once thought impossible for computers to do alone. AI is what is recommending what YouTube video you should watch next, helping organizations achieve true content personalization, enabling customers to self-serve successfully, and delighting people with the perfect results while searching on your website.
The key advantage that AI offers is the ability to automate and learn from your data, enabling your organization to continuously improve without adding more and more resources. AI can't do it all, but for tasks that can be automated, it will make your organization smarter and more agile.
What can AI do for self-service?
Self-service + AI = Success
Let's talk about self-service for a moment. It's no surprise that we live in a world were people are more enabled than ever to solve problems themselves. I'm not sure about you, but I'd rather take to a support site than have to pull out my phone and dial into to a call center. I'm not alone in this thought either – 64% of millenials prefer to self-serve (according to Aspect's research on Customer Service Expectations). But there is nothing worse than having to spend time cruising through a support site that isn't surfacing the right information. AI can solve this problem by driving relevance to each and every visitor. It has the uncanny ability to leverage the successes of past site visitors and use this information to point new visitors to not only what they need now, but what they will need next.
Find out more about how AI can transform self-service by reading how to deliver intelligent self-service to every customer.
What can AI do for content personalization?
Content personalization, at scale!
People are spoiled by large organizations doing personalization right, and other organizations are struggling to meet the personalization bar set by these innovative organizations. The secret to their success boils down to the proper usage of AI. Let's talk about Enbridge for a moment. If you're not familiar with their website, we'd encourage you to visit it and get a feel for how they personalize the experience.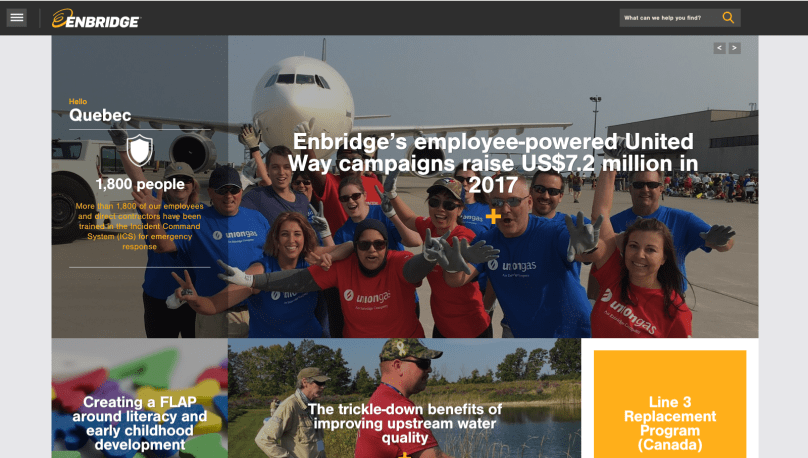 While on the surface level, you may not realize the personalization that is happening for each and every user. Enbridge is utilizing contextually valuable insights based on a variety of factors: user persona, location, and past behavior. With these data points and more, they've been able to create a personalized experience that's easily scaled. The best part: they didn't need to hire a team of data scientists to make this possible.
Hear more about Enbridge's story by watching our on-demand webinar with Fishtank.
on-demand webinar
Building Intelligent Websites with Sitecore & Coveo with Fishtank
What can AI do for your site search?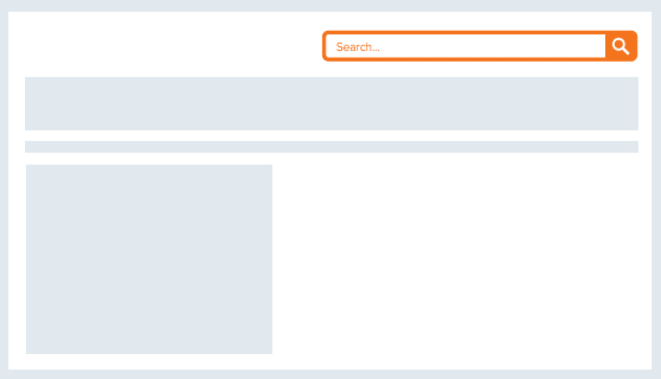 What would you do for a website search that gets smarter with every single query? One that is not only self-improving, but one that will ensure your website visitors are surfacing the correct information every time they search. Well the future is now, and AI-powered site search is a powerful tool that should be in every organizations toolbelt. Beyond providing the right information at the right time, AI-powered site search takes it step further by providing proactive suggestions that allows visitors to more easily explore your website – tailored specifically to each unique visit. The best part about all of this? Improved site search is a proven way to increase conversion rates, time on site, and customer experience.
Discover how to build personalized experiences on your website with AI by watching an on-demand webinar on contextual relevance in digital experiences from our CMO Mark Floisand.
on-demand webinar
Creating contextually relevant digital experiences
What can AI do to upskill your customers?
Everyone these days is moving to a SaaS model. Instead of asking your customers to buy software again and again, the SaaS model enables your customers to subscribe to your software, creating a better experience for it to automatically update and supplying your organization with recurring revenue. The only problem? If your customers aren't using your product or find it too complicated, your bottom line is in trouble. This is why a lot of companies are now using AI to create a streamlined and effective "help" experience. Once they understand the query and intent of the user, the machine learning in the solution will look at behavior of similar users and recommend the helpful content that can help them use the tool more effectively. Once you become proficient with software, you're much less likely to cancel your subscription and move to another. Brand stickiness, delivered.
What can AI do for your intranet?
How often do you visit your intranet or knowledge base and quickly find what you need? For many employees, the answer is never. The main issue is that your intranet doesn't understand who you are and your needs. Just like the issues facing marketers implementing content personalization, creating a personalized experience on the intranet is a question of scale. Luckily, AI can help identify who you are, your intent, and then automatically deliver the content that you need based on the behavior of intranet users like you. When you have better access to the knowledge you need, you can innovate more easily with better access to your colleagues' expertise, as well as collaborate more effectively with those colleagues.
Find out how to increase employee engagement with a better intranet.
Now What?
Don't be afraid of AI – and don't discount its ability to transform the enterprise. While these practical applications may not be as exciting as the mainstream media's portrayal, the results are astounding, from shortening time to proficiency by 12 times for one Fortune 50 healthcare company to increasing conversion rates by 125 percent.
If you're interested in learning more, I recommend these blog posts:
Have questions? Let us know by tweeting at us @Coveo and we'll be sure to have an answer for you!