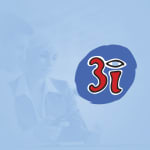 "It has revolutionized my life," said one 3i investment manager. "We've been waiting for this for five years," said another. A senior manager called it "phenomenal."
"Coveo has become an essential tool in everyone's day," said Jon Page, 3i's Global IT Applications Manager. Page's team surveyed the company's 270 employees about their experience using Coveo – and they are raving about the search technology's impact.
The reason? Coveo is helping 3i investment professionals get access to the deal-related information they need 90% faster than before. In the high-stakes world of corporate finance, time is money.
Investment professionals at 3i Group plc, a London-based international investment manager focused on mid-market private equity, infrastructure and debt management, make it a point to conduct careful due diligence when preparing proposals or researching potential deals.
3i maintains an up-to-date record of deal-related documents in deal sites on SharePoint and ensures they are properly tagged for optimal findability, but SharePoint does not contain all of the information. 3i's staff often consult past emails, the company's archives in Symantec Enterprise Vault, and a wide variety of documents and presentations in 3i's corporate file share, to be sure they review all relevant information. As the volume of content in these systems proliferated over time, searching separately in these systems to put together all the information they'd need became a time-consuming hassle.
"We decided we needed to upgrade the search experience to ensure that our investment professionals and employees could swiftly find the information and content they needed to improve analysis and decision-making," Page told us.
And that decision was certainly well-received by Page's colleagues, judging by the overwhelmingly positive responses from the user survey.
Today, 3i staff members use either a browser-based interface or integrated search interface within SharePoint — both powered by Coveo — to instantly find relevant information from across 3.6 million file share documents, 6.3 million Exchange emails, 897,000 SharePoint items and documents and 107 million Enterprise Vault records. With Coveo, the speed of access to deal-related knowledge has increased by 90% — helping them make fast, and accurate decisions.
"The moment you receive an email, it appears in Coveo's search results almost instantly," shared Page. To provide users with the most relevant search results, Page utilizes insights gathered from Coveo's usage analytics to continually fine-tune relevance and boost popular content.
Besides providing 3i staff members with a unified view of all the relevant knowledge they'd need, Coveo's search solution is also used for compliance purposes. 3i's compliance team built a customized interface using Coveo JavaScript UI Interface Editor to search and correlate content from across 3i's entire information ecosystem. That move reduced the resources required to respond to compliance requests by 20% for the team.
Learn more about 3i's enterprise search success story in this KMWorld article and this in-depth case study.
Want to improve the performance of your team? See why Gartner rates Coveo as the most visionary leader in enterprise search market. Get your free copy of the Gartner Magic Quadrant for Enterprise Search.