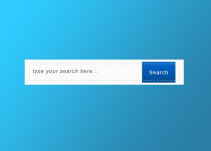 As a marketer, I'm immersed in the age of personalization. We've believed for a long time that personalization matters – and new studies have reinforced this belief. The latest analysis from Hubspot shows that after looking at 93,000 different web pages, those with personalized calls to action had a 42 percent higher viewed-to-submission rate than calls to action that were the same for all visitors.
However, many marketers make the mistake of providing personalized content on only a few key pages. They often overlook the technologies, such as advanced enterprise search, that help users proactively discover highly relevant content that exists far beyond the homepage. Here are a few reasons why website search is the missing ingredient of any website personalization strategy:
It's a Quality Indicator of Behavior
We've heard from our systems integration partners that site search is a key indicator of user preference. When a visitor searches a site, they are telling you exactly what they want. Marketers can utilize search results to leverage pieces of content that cater to trends in user searches.
It Provides End-to-End Personalization
However, if the search results are not relevant, then there may not be any returning visitors to consume the customized content. Antiquated, keyword-based searches create redundancies, inaccurate results and a time-consuming inability to find relevant information. If users cannot find the content they want when they want it, then the value of that content drops to zero. Website visitors need the ability to interact with the content that is relevant to them.
It Leads to More Time on Site
Search capability is the pivotal factor in determining whether visitors will spend more time on a website and eventually take the desired action. According to Marketing Sherpa, visitors spend an average of just eight seconds before deciding whether or not to remain on a website. Whether they are looking for general information or a specific product, visitors that do not find what they need within seconds are likely to abandon a site. Again, that interactive experience is key.
It Brings All Content into Context
Personalization brings content into context, which literally means bringing related content, from any combination of systems, directly into the context of the user, in real time. It's giving customers the right actionable insight at the right time and in the right context, to drive a certain behavior. Content that is dynamic, based on attributes, and correlated with visitor behavior will help a similar user convert.
At the end of the day, personalization is all about two things: content and context. Websites need sophisticated tools across all areas, in order to deliver users content that speaks to them, every time they interact with a brand online.
What types of steps has your organization taken to provide a more personalized online experience? Has search factored into this strategy?