Website personalization has come a long way since the days of Geocities and America Online. But as technologies help companies create a dynamic, personalized online experience, oftentimes projects fail due to poor search results or misguided analytics.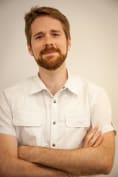 To discuss the state of web content personalization, we sat down with Adam Ribaudo, vice president of digital strategy at Velir, a Boston-based web development and interactive strategy firm.
What have been the traditional challenges organizations have faced in delivering a more contextually relevant, personalized site?
The first challenge is figuring out how personalization fits into your organization. Companies understand that users enjoy a personalized experience – look at the success of Amazon, Netflix and Facebook, for instance. But not many organizations have the resources to build the algorithms that power these high-powered websites. They're challenged to find the degree of personalization they need, in a fashion that fits their budget. We've seen the growth of tools like Sitecore combined with Coveo, for instance, that together, make it easier for marketers to deliver a personalized site in an easier, cost-effective manner.
The second challenge is measuring the effectiveness of the personalization you've implemented. How do you measure if it's effective or not? You may have different content shown to different users, but out-of-the-box analytics tools won't necessarily show the success based on personalized content. It takes an added level of sophistication to make sure you're measuring the true effectiveness of your personalization initiatives.
What are some strategies you suggest to clients, in order to have a more personalized website?
A big philosophy at Velir is to have data-driven, direct and objective discussions. We suggest using data to inform how you implement a personalization rule or routine. Look at the flow through the site, for instance, to notice and remedy barriers and drop-offs. Talk directly to users about shortcomings and challenges.
Beyond that underlying theme, we recommend starting small. Start with something basic, like an individual's preference set. Ease yourself into this realm, because it can be complicated fast. You can make a mess of your analytics if you add complexity without logic behind it.
How does website search play into website personalization, in your opinion?
I think search is a very important aspect of personalization because it's one of the few areas on a site where users are telling you exactly what they want. Search provides marketers huge advantages when it comes to recording, analytics and providing high-value, relevant content to visitors. Search information can be used to provide a personalized experience in the future.
However, all search engines are not created equal. We deal with sites that have thousands of pieces of content. Relevancy becomes huge, the deeper a site becomes with rich material. We had a client who chose a lower-cost open source solution, which did not contain a relevancy engine. The client was never happy with that experience, when relevancy is taken away. Users notice irrelevant results immediately.
What are some results clients have seen from implementing website search for personalization?
We've implemented these routines on a couple of sites. For a major medical organization, for instance, we're able to promote relevant content based on search terms. If a student has searched for a specific course, we can tailor related content for that user. It helps the college promote specific educational activities.
Another good example is the Brookings Institution, which we worked on with Coveo. Brookings is able to promote a certain piece of content based on what people are searching for. They can even promote a relevant research piece that's especially tied to current events, for instance. Using Coveo's faceted search, they can make easy adjustments in ranking and results.
How has website personalization advanced during the past few years? And what's next?
Over the last few years, we're seeing personalization technologies brought down to the masses. These concepts were historically handled by developers to input rules and algorithms. Now, technology is at the point where non-tech people can implement site content in a more straightforward way. Marketers can set up complex personalization rules to update in real-time on the site.
However, the challenge is making sure people are describing and using these tools effectively. The term personalization gets thrown around a lot – it can mean the most basic name-change to multi-million dollar algorithms. Vocabulary will need to be refined as more users manage site personalization.
In the next couple of years, look for the recognition of cross-device browsing to be a huge opportunity for marketers. Google is rolling out a universal analytics engine that allows you to recognize one user, regardless of device. Historically, multi-device usage skewed analytics because multiple devices show up as multiple people.
If we can tie those devices together, then engines will be a lot smarter. Smarter engines and analytics will lead to more relevant, personalized sites. Is your organization personalizing website content? What types of successes have you experienced?