The key to boosting your SEO is having great product descriptions plus great search on your site. It's conceptually simple but rarely considered. Here's how great search site search can improve SEO.
Many of us know the rules of the search engine optimization (SEO) game: Good, clear content is easier to parse, so search engines will favor sites with it. Metadata gives search engines clear directions about your content – and provides you with a chance of floating to the top of the results. This is all now a matter of site hygiene – if you will.
What's missing from this common picture is how internal site search can boost organic traffic to your site up from the average of approximately 33 percent.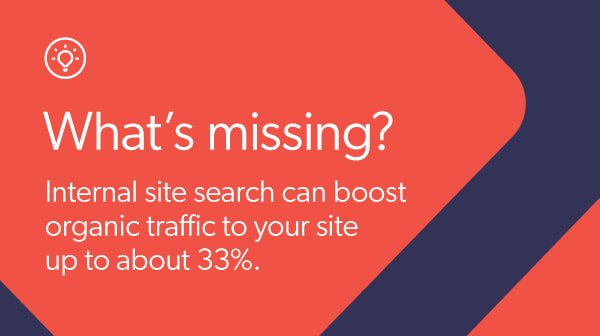 Avoid Bad Site Search Penalties
Companies invest heavily in SEO to drive traffic. In fact, the SEO industry is worth an estimated $80 billion. That gets people to their site – and then turn people off by failing to deliver compelling search and navigation experiences on their websites. This penalizes you in two ways – it drives your customer acquisition cost (CAC) higher, but it also impacts your SEO. 
Search engines determine ranking by many factors including your site's performance and user behavior. If a search on an "outdoor patio bench" sends traffic to a page that people bounce from, it tells the search engine that the page isn't relevant.
In other words, off-site search results can be determined by your on-site experience!
Blog
Free Site Assessment
Findability Paradox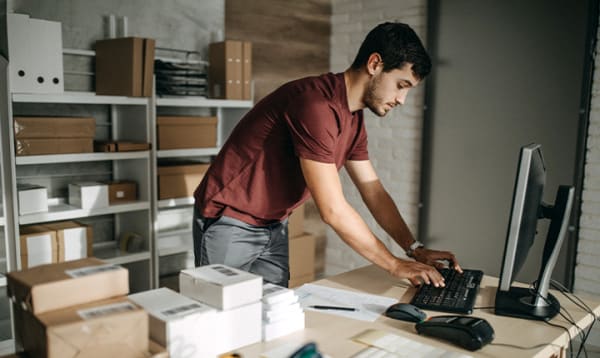 You may call this a findability paradox. SEO and site search have one overarching goal in common, namely that of getting the customer to the product, content, or answer they are seeking. It's a problem because companies are failing to unlock value from their investments in traffic generation. Many factors contribute to this predicament, including the fact in many cases SEO and search are not owned by the ecommerce teams. 
Understanding why not all ecommerce search and discovery solutions are the same from an SEO perspective is a critical first step in resolving the paradox.
As we mentioned there are several elements that contribute to SEO in the context of ecommerce — including product descriptions, mobile responsive design, and site search and discovery. 
Unfortunately, those last two items get short shrift. Here's what you need to consider. 
Optimizing SEO on Product Listing Pages (PLP) 
Consider speed, freshness and user experience as three essential components to using ecommerce to boost SEO and organic search results.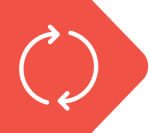 Quick load time. First, as leading SEO experts put it, "speed is a killer."It turns out, most search engines value good performance, and solutions such as Coveo can help with this. Headless sites have a standalone piece of software on the front of the site, which connects to the website's back end through an API.
The front and back ends work as a complete website, but this structure greatly improves site performance because so much of the work is done on the back end or server side. Coveo's headless system allows you to benefit from all the features of Coveo (including AI-powered search) without putting a load on your site because it is extremely light to load, and page weight and speed help with SEO ranking.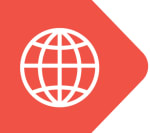 Immediate Indexing. Second, it is crucial to have a performant search engine in place, that delivers freshness, which is a measure of the time taken to update the index from the point at which a product (or document) is added to a repository. Simply put, if your site adds products on a daily basis, a solution that only indexes weekly won't fly. [Immediate indexing is an absolute must if you are offering shoppers to buy online and pickup in-store. People are beginning to expect this service, so not having it can create a bounce.]
Large ecommerce websites should therefore look for best-of-breed solutions that can load incremental product changes quickly and efficiently. For example, the Coveo single item PUSH method of indexing means that products are surfaced as soon as they are available, keeping product listing pages up to date for website crawls.
The converse is true, too. If an item needs to be removed from the catalog,  it should disappear immediately.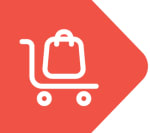 Optimize for Engagement. Third, user experience and SEO have converged to the point of being inextricable. The usability of search functionality has a direct effect on the quality of visitors' interactions on sites and the likelihood of engagement.
To delight visitors and profit from site search, businesses need to understand how to optimize it for user engagement. An unsatisfactory search experience quickly can push visitors to other sites. Therefore, relevant results, tailored to contextual and business ranking rules, are imperative.
There are a number of great blog posts l that explain how SEO and UX work together to decrease key UX metrics, such as bounce rates, that can translate directly into SEO benefits. And there are a number of ways in which an AI-powered search solution can directly impact UX and indirectly improve SEO.

Average Time on Site and Dwell Time
Consider the importance of the average time on site and of dwell time. AI-powered search and discovery solutions can increase the customers' engagement and time on site by reducing the number of zero results pages and increasing recall. 
One way you can accomplish, this is by handling synonyms automatically and ensuring that your customers don't have to enter parochial industry terms to find relevant results and content. You can also leverage powerful typo correction so that your customers won't leave your website because of fat finger syndrome.
Moreover, AI-powered search engines can increase customer engagement and time on site by increasing precision and click-through rates. For example, AI-powered faceted search is greatly helpful in situations where the size of the search result set is huge, allowing someone searching for "women's dresses" to narrow results using only the most relevant facets. Similarly, AI-powered re-ranking and personalization increase engagement by easing access to the most relevant and personalized content.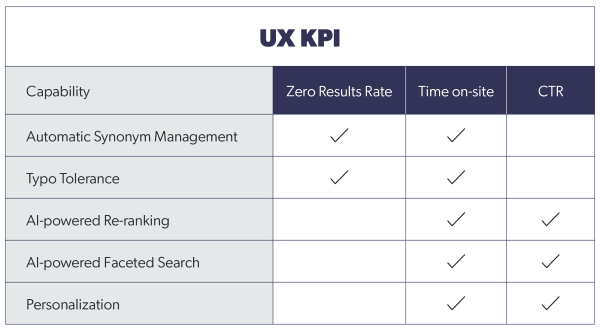 Optimizing SEO on Product Detail Pages
Product detail pages (PDP) raise a number of challenges and opportunities from an SEO perspective. These pages tend to have rich product descriptions and, further down the page, typically display related products or frequently purchased together products. And here is where a search engine with enough intelligence to be a recommendation engine can help. 
PDPs can improve discoverability (and dwell time) by adding recommended similar products to enhance content richness and provide more signals to search engines indicating what the page is about.  
The SEO Personalization Challenge
All of the above may be true, but there is widespread hesitation to adopt AI-powered search solutions due to worries about how personalization impacts  SEO. 
A search and discovery solution that can handle a substantial number of recommendation use cases and leverage search signals to personalize recommendations is key to serving customers with relevant content while maintaining good SEO. 
Without a doubt, personalization can improve the user experience significantly, but it needs to be handled with care from an SEO perspective. Google wants recognizable page content, so sites should reduce content 'movement', meaning that  Google expects a page to stay somewhat similar between visits.
If an ecommerce site changes 25 percent of the online products in a three-month period, Google will still be comfortable. However, changing the entire order of the products for 1 to 1 personalization will adversely impact SEO. That's why big players, such as Walmart, Amazon, and Best Buy, will keep listing pages static between users and will instead personalize recommendations. 

Ecommerce Site Search and Keyword Planning
Despite all the many changes of SEO over the years, keyword research remains one of the most fundamental SEO tasks. SEO managers typically crave keyword data. And guess what? Site search can give some of that much-needed insight to enrich keyword research and help shape SEO strategies. 
Specifically, a good search and discovery solution helps identify the ways your customers are searching for products and highlight content gaps. For example, Coveo user journey analytics can uncover search terms that your visitors use, which can then help you refine and enhance your SEO strategy. 
Modern site search engines can, and should, be used for more than just keyword searches. Machine learning now plays a vital role in their ability to extract, learn from and reorder taxonomy so that faceted navigation is dynamic and adapted to the user's in-session journey. 
Additionally, combining user-based and product-based machine learning algorithms can create a top-class recommendation engine, which improves discovery, facilitates product comparison, and directs users toward high-margin products.
SEO and ecommerce search are natural partners in the effort to help your customers find products. Any solution you choose for search and discovery should have features that maximize the footprint of your catalog on search engines.
Dig Deeper
Want to better understand Coveo's approach to SEO?  Download our Coveo for Ecommerce SEO overview.