People attend shows like Dreamforce to make connections. There are literally hundreds, if not thousands, of opportunities to connect with communities of people that can influence your work for the better.
At a show with more than 100,000 people – plus contests, promotions, keynotes and a Green Day concert – why are Coveo employees leaving the action to ride bikes around San Francisco each morning this week with new connections?
The reason is because we believe that communities are built through meaningful connections. Since our alliance director is an avid cyclist and Bay Area resident, what better way to bring people together through their interests in cycling, the city and their work?
The end result is the DreamTour, a free, Coveo-sponsored, guided bike tour of San Francisco each morning this week. DreamTour is all about creating community and engaging in a relevant and active way. Such powerful connections create a stronger community.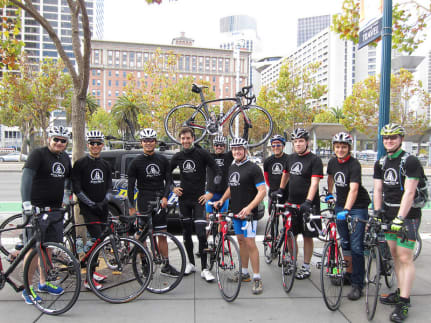 The same principles behind the DreamTour apply to our Salesforce applications. Salesforce Communities and Portals can be filled with potential connections and helpful information. The trick is finding the relevant material you need – or the person you need to connect with – in order to find what you're looking for, collaborate and solve challenges, together.
That is why this week, we launched Coveo for Salesforce, Communities Edition, the newest member of our Salesforce line of search & relevance solutions. It's designed to strengthen the Salesforce Communities experience by combining relevant community information with information and experts from multiple social and knowledge sources. Developed in response to customer demand, we're confident that it will help your Salesforce Community members connect, collaborate, and find what they need to move forward, becoming more strongly tied to your organization in the process.
Communities are only as strong as the connections we make – with people and knowledge. It's that passion that drives us, both at Dreamforce this week and in the work that we do every day. If you're at Dreamforce this week, we hope to see you on a bike!
What communities drive your connections?