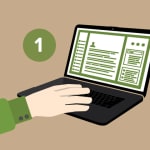 Customers have become increasingly motivated to find answers on their own via online self-service or a customer portal, yet are often unsuccessful finding the help they need. What's the problem?
Consider the fact that 58% of calls into contact centers are a result of poor website service or failure in another channel, according to 2014 research from ContactBabel. This means that self-service, despite its growing popularity among customers, has largely become a lost opportunity for organizations. And while digitally advanced customers want to find information and solve issues on their own, they can't do it easily. That's why the organizations that use search to power their self-service portals and communities will be at a considerable advantage this year.
Advanced search capabilities that power self-service can not only help organizations alleviate service costs, using the power of search can also offload support capacity by maximizing customers' online know-how.
Salesforce.com has experienced this firsthand, and was able to improve case deflections by nearly 4% in just three months after deploying Coveo.
This year we'll see companies place increasing value on advanced search to power their customer service communities and portals, and provide contextual, real-time assistance to the customers who want to solve issues on their own. Doing so will bring the collective knowledge of the enterprise to communities, empower customers with the information they need, and improve the service metrics that matter to organizations. Discover how unified search from Coveo can improve your self-service strategies this year.