As a former Value Architect at Accenture, my role was to help our clients define the value of any new technology or process. Buying managers found it helpful to not only make the business case — but to assure key stakeholders that the best possible solution was chosen.  
At Coveo I am focused on doing the same for our B2B ecommerce clients looking to invest in AI powered search and recommendations. The need is more important than ever as buying teams are barraged with demands for tools that will ensure the long term loyalty necessary to increase lifetime value.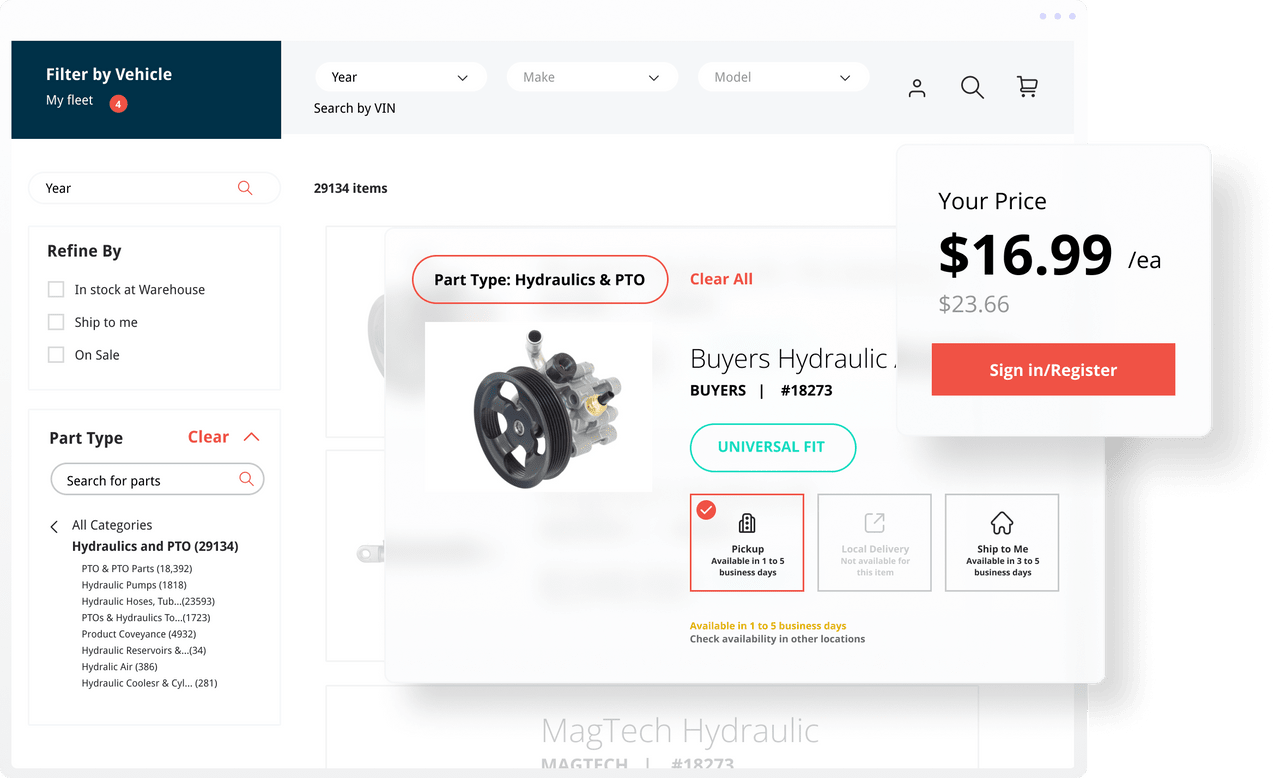 So how do you calculate the value of search? Put another way, how do you justify AI-powered search?
First, ecommerce is critical in today's B2B buying and selling ecosystem. But digital transformation in B2B is particularly challenging due to the amount of available content, the complexity of supplier catalogs – and supplier contract specifics – and keeping tabs on inventory availability. 
As literally every operational area optimizes efficiencies, purpose-built software systems are put in play. This is a double-edged sword, as important information that a B2B buyer needs is often buried in those platforms chosen for their efficiency. This results in human intervention, creating buyer friction. 
To solve this scenario, a robust search platform powered by artificial intelligence (AI) and machine learning (ML) becomes a crucial element to ensure the most relevant products and content are available and will surface first – when the buyer wants it. 
Beyond being a critical COG in the B2B machine, this AI search is also a powerful value enabler that drives tangible Top and Bottom-line value.  Our clients have seen significant revenue uplifts, operational efficiencies, and margin optimization, contributing to an estimated 8-10X ROI within three years of deploying Coveo. 
Here is a breakdown of five key value drivers — and an estimate of what you should hope to expect from deploying an AI and ML-powered search platform, like Coveo. 
Relevant Reading
Case Study: Transforming Fleetpride to Be First Click in Heavy Duty
Drive Incremental Revenue per Visit (RPV) 
RPV is measured as total ecommerce revenue divided by the number of site visits for the same period. Higher RPV happens through a combination of improved Conversion rates (# of orders / total # of sessions) and uplifts in Average Order Value (AOV),calculated asTotal eCommerce Revenue / # of orders for the same period. 
What can you expect? 
5-15% improvement in Conversion rate on sessions where buyers interact with the search function, thanks to more contextually relevant search results and personalization. This is where intelligent query suggestions, partial part # match, fitment and cross-reference lookups, and relevance ranking come into play.  

While a 2-5% improvement in AOV can be anticipated through product and content recommendations, a robust site search engine can help surface the right products first, preventing contract leakage and capturing otherwise "lost" sales.

Our Business Value Realization assessments for our clients aim to measure the value delivered by Coveo over a period of time. One thing we have noticed is that sessions with enhanced search also drive higher AOV than sessions that do not interact with a search function. 
Reduce Manual Search Management 
Tweaking, tuning, and finding content gaps is a drain on your team. With an intelligent and scalable AI search platform, B2B companies can spend less time manually creating and maintaining business rules and more time optimizing their search experience. 
What can you expect? 
50-80% reduction in time spent managing your search engine. Whether it's time spent manually closing content gaps or creating new business rules, your teams are able to free up time spent on tactical merchandising activities which can then be dedicated to more strategic activities.

On the flip side, clients who are in the beginning of their online growth journey can avoid costly scaling of their search maintenance teams by letting the AI & ML create the right rules for them (e.g., synonyms).  
Reduce Online Cost-to-Serve 
As online experiences improve and buyers easily find what they are looking for, including contracted or custom pricing, our clients can see a significant improvement in buyer autonomy with the ability to place orders online without relying on the support of a live agent.

This not only leads to operational cost reductions but also improves customer satisfaction and retention — two invaluable benefits for our clients in today's competitive markets.  
What can you expect?
20-40% reduction in support caseload tied to product and content findability issues, this becomes significant when considering an average cost of handling a support case of $10 to $30. 
Reduce Offline Cost-to-Serve  
Improving the online shopping experience via more intuitive and seamless AI-powered search and recommendations will undoubtedly accelerate the adoption of online ordering among your client base, removing the associated offline order processing cost and burden on your organization. This is true whether your transactional ecommerce site is a mature part of your business or a new launch.  
What can you expect? 
10-20% shift in orders from offline channels to online channels, reducing the associated manual offline processing and the costs associated with them.

Beyond removing the burden of treating the offline order itself, our clients also benefit from removing the additional burden tied to First-time Right rates, which highlight the extensive back-and-forth often necessary between B2B buyer and seller in order to complete an offline order correctly.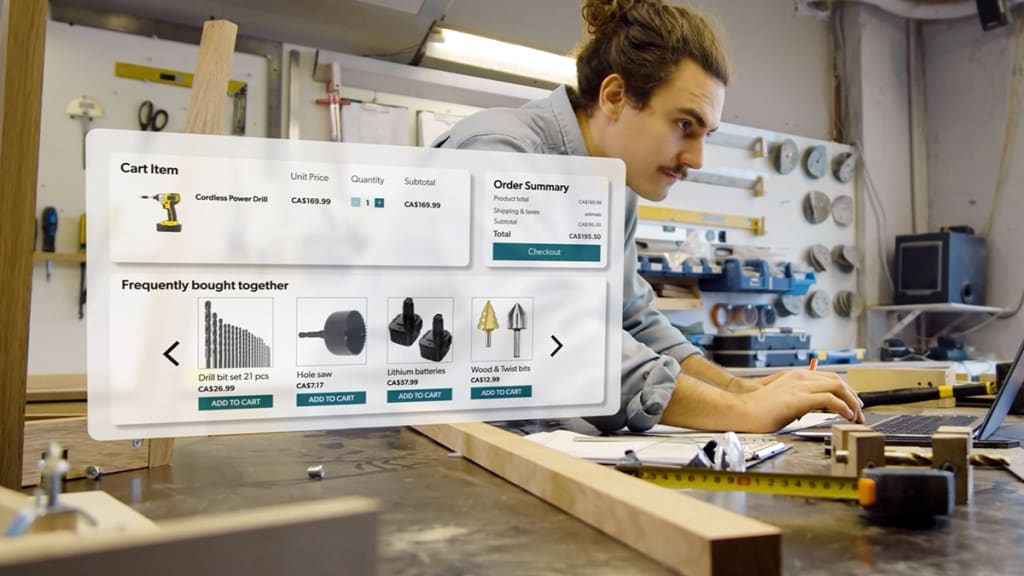 Realize a Halo Effect on Offline Sales 
Given the integral role online shopping plays across both B2C and B2B buyer journeys, the goodwill garnered from an improved online experience will have the added bonus of carrying over to your offline channels. 
This is particularly true for products that are surfaced when buyers are doing their research online for products to be purchased offline,  (e.g. Fax, Email, Phone) – a behavior that is estimated at just over 1/3 of all buyers.
What is the expected outcome?
1-2% increase in offline sales, for the portion of sales researched online and exposed to the improved search and recommendation experience.   
Determining Business Value for Your Organization
Coveo's AI-powered search helps customers find products and parts faster, with less friction and without the need to create thousands of rules.​ This drives up online Conversion to contribute to higher RPV, helps customers self-serve to reduce both the online-ordering support burden as well as offline order processing and lastly, influences offline transactions via an improved online experience. 

If you're wondering what this means for you, our team of Business Value Advisors is available to help articulate the value that Coveo can drive for your organization through our Business Value Assessment process. 
Few organizations want to re-platform their search without understanding what the upside can be. If you're wondering how an AI search investment can impact results over a one, two, and three year timeline, our Business Value Advisors are here to help. 
Business Value Assessment
Yes! Help me calculate the ROI on search